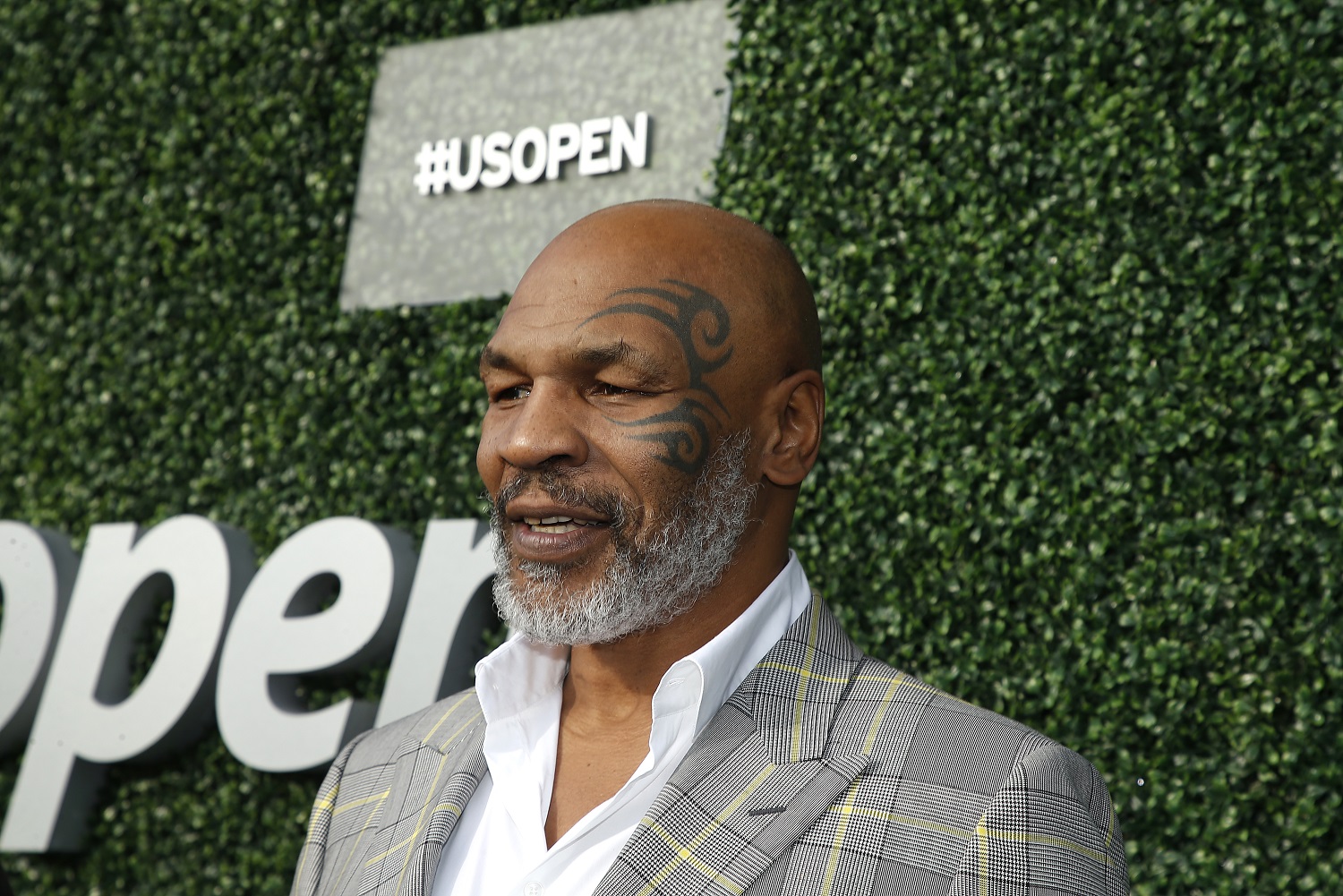 Mike Tyson Took on a 'Wild' New Diet While Training for His Fight With Roy Jones Jr.
Former undisputed heavyweight champion Mike Tyson says he really only ate "wild stuff" for preparing for his fight with Roy Jones Jr.
With his exhibition bout against former four-division champion Roy Jones Jr. right around the corner, two-time heavyweight champion Mike Tyson seems ready to roll for his first big-time fight since losing to relative unknown Kevin McBride more than 15 years ago.
Since announcing his comeback earlier this year, numerous pictures and videos of Iron Mike training have surfaced and the youngest heavyweight champion in history, who is now 54 years old, looks to be in phenomenal shape heading into Saturday night's bout with Jones.
While his training regimen is obviously a big part of why Mike Tyson is in such great shape, he also says that his "wild" new diet during the build to Saturday night deserves some of the credit as well.
Mike Tyson put on a lot of weight after his loss to Kevin McBride
As mentioned, Mike Tyson's last fight was more than 15 years ago when he battled Kevin McBride in Washington, D.C., in June 2005. Well, that's not exactly true as Tyson did engage in a series of four-round exhibition fights with journeyman heavyweight Corey Sanders but most fight fans like to pretend that those bouts never happened. So we'll just use go with that way of thinking here as well. Come on, Sanders was hearing headgear, okay? Yes, Tyson's upcoming fight with Roy Jones Jr. is also an exhibition but at least he'll be in the ring with someone we've heard of. But we digress.
Following his bout with McBride, which ended when Mike Tyson refused to come out of his corner ahead of the seventh round. Iron Mike was in horrible shape for the fight and admitted that he only took it to get a check. In the years that followed, Tyson fell into a deep state of depression and gained more than 100 pounds with a diet of steak, drugs, and alcohol. But he then chose to switch things up.
Iron Mike switched to a plant-based diet back in 2010
In 2010, Mike Tyson switched to a plant-based diet, which he once told Oprah Winfrey was something that completely changed his life. He said the diet helped him lose more than 100 pounds while also alleviating some of the other health issues he was dealing with at the time.
"Becoming a vegan, it gave me another opportunity to live a healthy life. I was just horrible. I was so congested from all the drugs and bad cocaine, I could hardly breathe. High blood pressure, almost dying, and arthritis. And once I became a vegan, all that stuff diminished."

Mike Tyson
Just last year, Tyson told GQ Sports, as you can see in the video above, that he didn't eat "anything that has a mother and a father."
But he decided to abandon that policy ahead of his fight with Roy Jones Jr.
Mike Tyson says he's only been eating 'wild stuff' while training for Roy Jones Jr.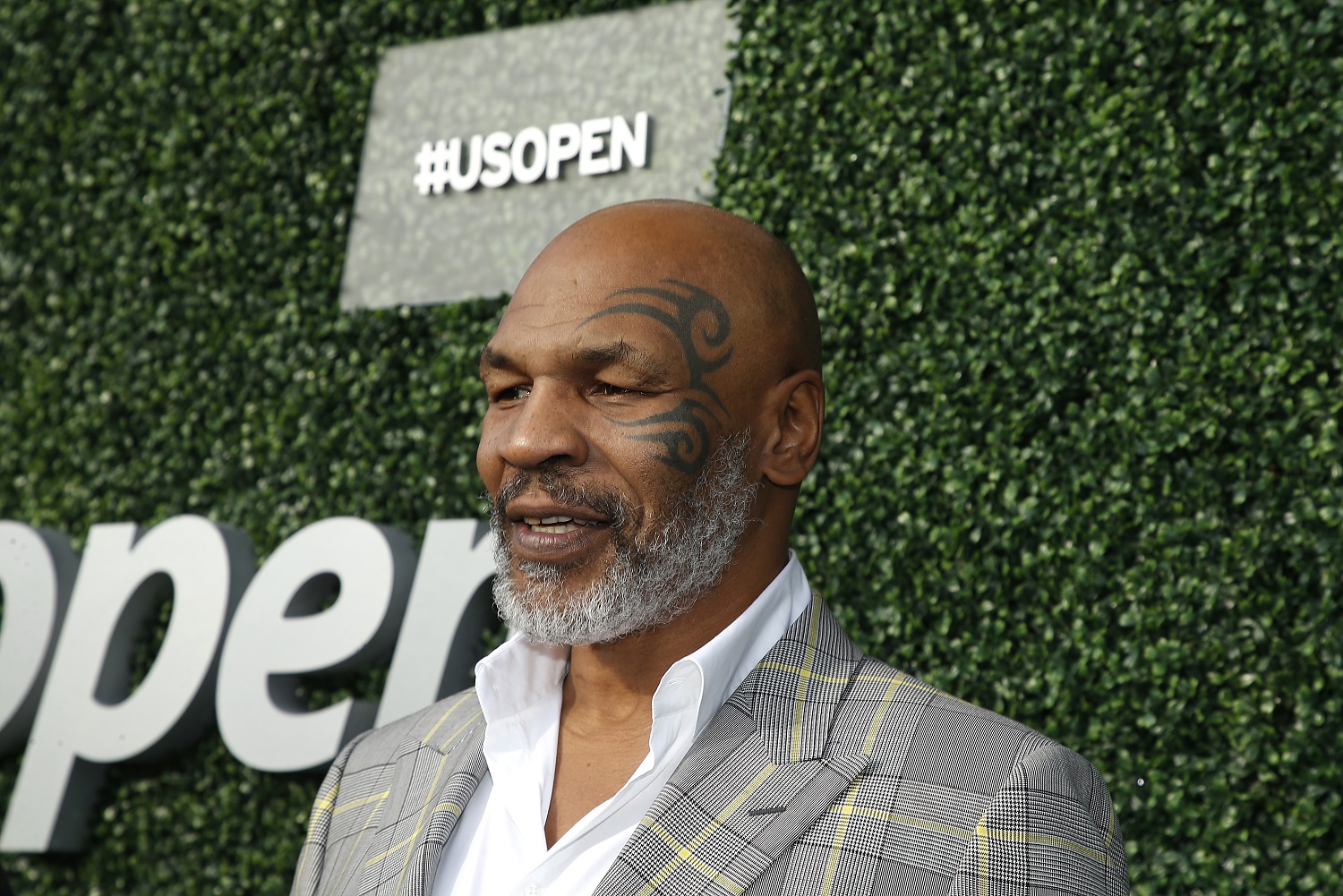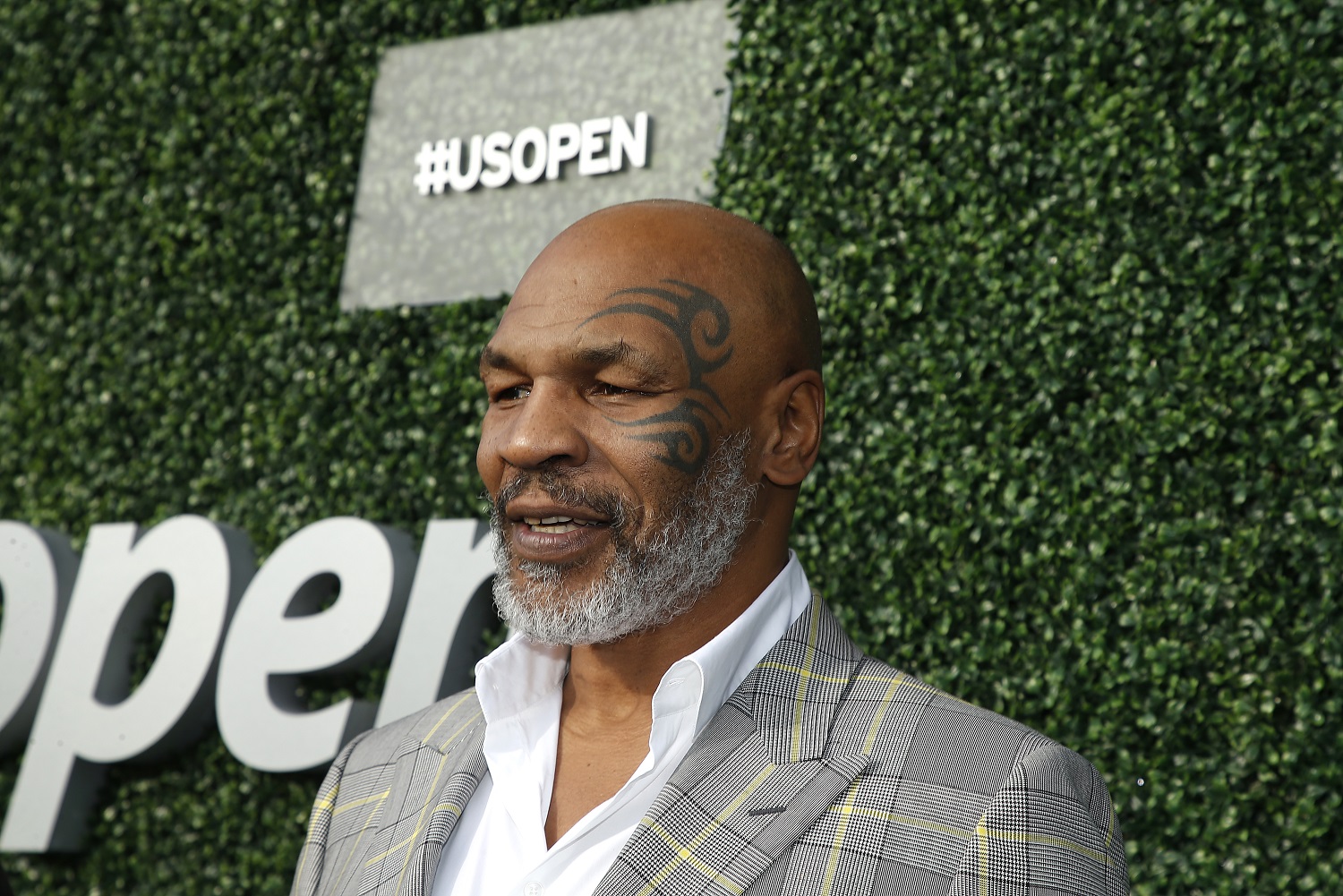 On a recent episode of The Joe Rogan Experience, Mike Tyson said that he made some big changes to his diet in order to prepare for his fight with Roy Jones Jr. and his vow to not eat anything with parents went right out the window.
"I only eat elk and bison — wild stuff — and I'm starting to feel fit. I realized the stuff that's good for other people — like kale, vegetables, and blueberries — for me is really poisonous…. Kale will kill me!"

Mike Tyson
Tyson also revealed that he's undergone some stem-cell therapy that has him feeling like a "different person." Combined with his "wild" new diet and intense training, Mike Tyson is in phenomenal shape heading into Saturday night, as these recent photos clearly reveal.
The Mike Tyson vs. Roy Jones Jr. event is set for Saturday night at 9:00 p.m. Eastern/6:00 Pacific at Staples Center in Los Angeles.