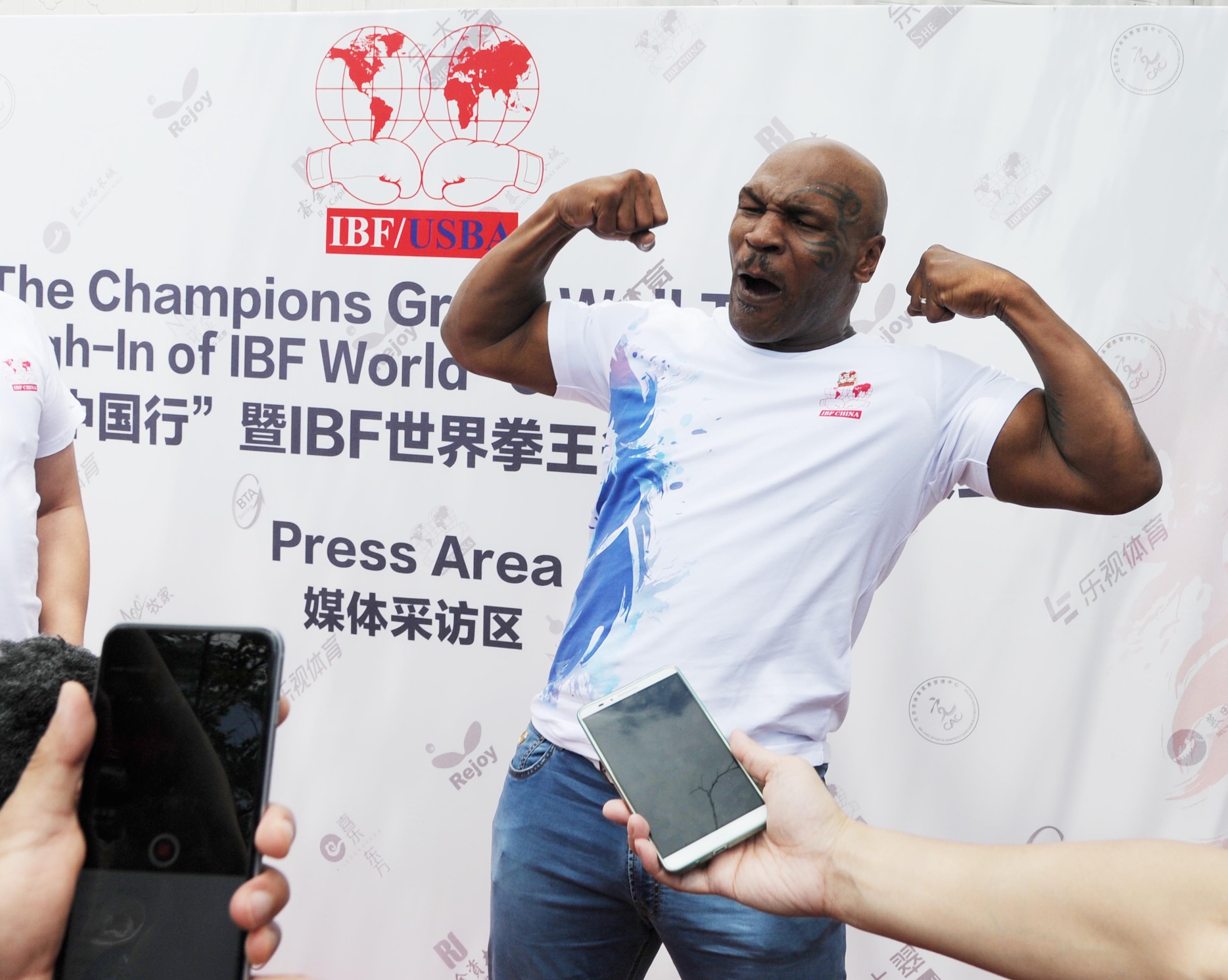 Mike Tyson Dramatically Altered His Diet and It Completely Changed His Life
After his boxing career fell apart, Mike Tyson hit rock bottom. The former heavyweight champ altered his diet, however, and changed his life for the better.
While no one can remain in their prime forever, few athletes have experienced as dramatic of a rise and fall as Mike Tyson. After taking up boxing, Iron Mike turned into an unstoppable force of nature, capable of dispatching anyone who stood in his way. Once he lost his way, however, the former heavyweight champ hit plummeted to rock bottom.
These days, though, Tyson is doing much better. That improvement is due, at least in part, to a change to his diet.
Mike Tyson's incredible rise to prominence
If you've watched sports for an extended period of time, you've probably witnessed at least a few Cinderella stories. Mike Tyson's rise to stardom, however, sounds like something too good to be true.
Tyson's childhood, however, was no fairy tale. Growing up in Brooklyn, New York, the future heavyweight champ found himself in frequent trouble; eventually, he found himself shipped upstate to the Tyron School for Boys. There, everything changed.
Tyson sought out Bobby Stewart, a former boxer who worked as a counselor, hoping to learn the sweet science. After recognizing the boy's potential, Stewart introduced Mike to Cus D'Amato, a legendary boxing trainer.
Working with the trainer, Tyson learned to harness his natural talents. While the teenager had plenty of punching power, D'Amato taught him the peek-a-boo technique; with that defensive base and his raw power, Iron Mike became unstoppable.
After claiming two gold medals at the Junior Olympics, Tyson turned pro. Before long he was dispatching grown men with relative ease and cruising to the heavyweight title.
A dramatic fall from grace
During his prime, Mike Tyson developed a reputation as 'the baddest man on the planet.' Unfortunately, the boxer's fall from grace would be just as dramatic as his rise to fame.
Tyson first showed vulnerability in 1990, when he lost the heavyweight title to Buster Douglas. He was then convicted of rape in 1992 and spent time in prison before being paroled and mounting a comeback attempt.
Things didn't get easier in the ring, though. In his second bout with Evander Holyfield, Tyson was disqualified for biting his opponent's ear; in another fight, Francois Botha also accused Iron Mike of fighting dirty. In 2002, Lennox Lewis knocked Tyson out, further damaging his reputation.
After that, Tyson continued to spiral. His boxing career was on the ropes, and his personal and financial situation wasn't much better. He hit rock bottom in 2012 after finding himself in a hotel suite full of drugs, alcohol, and women.
Mike Tyson went vegan and changed his life
As you can probably guess from his pop-cultural presence, Mike Tyson has rebounded pretty well from his dramatic fall from grace. These days, the former heavyweight champ has his priorities in order.
"Well, my life is different today because I have stability in my life. I'm not on drugs," Tyson said during a 2013 Oprah 'where are they now' segment. "I'm not out on the streets, I'm not in clubs, and everything that I do now is structured around the development of my life and my family."
Beyond that change of focus, Tyson also changed his diet. According to Iron Mike, going vegan completely changed his life.
"I lost weight. I dropped over 100 pounds, and I just felt like changing my life, doing something different, and I became a vegan," he continued. "Becoming a vegan, it gave me another opportunity to live a healthy life. I was just horrible. I was so congested from all the drugs and bad cocaine, I could hardly breathe. High blood pressure, almost dying, and arthritis. And once I became a vegan, all that stuff diminished."
Based on the social media posts we saw earlier this year teasing a potential comeback, Mike Tyson seems to be in great shape. If you take the boxer at his word, going vegan made all the difference.