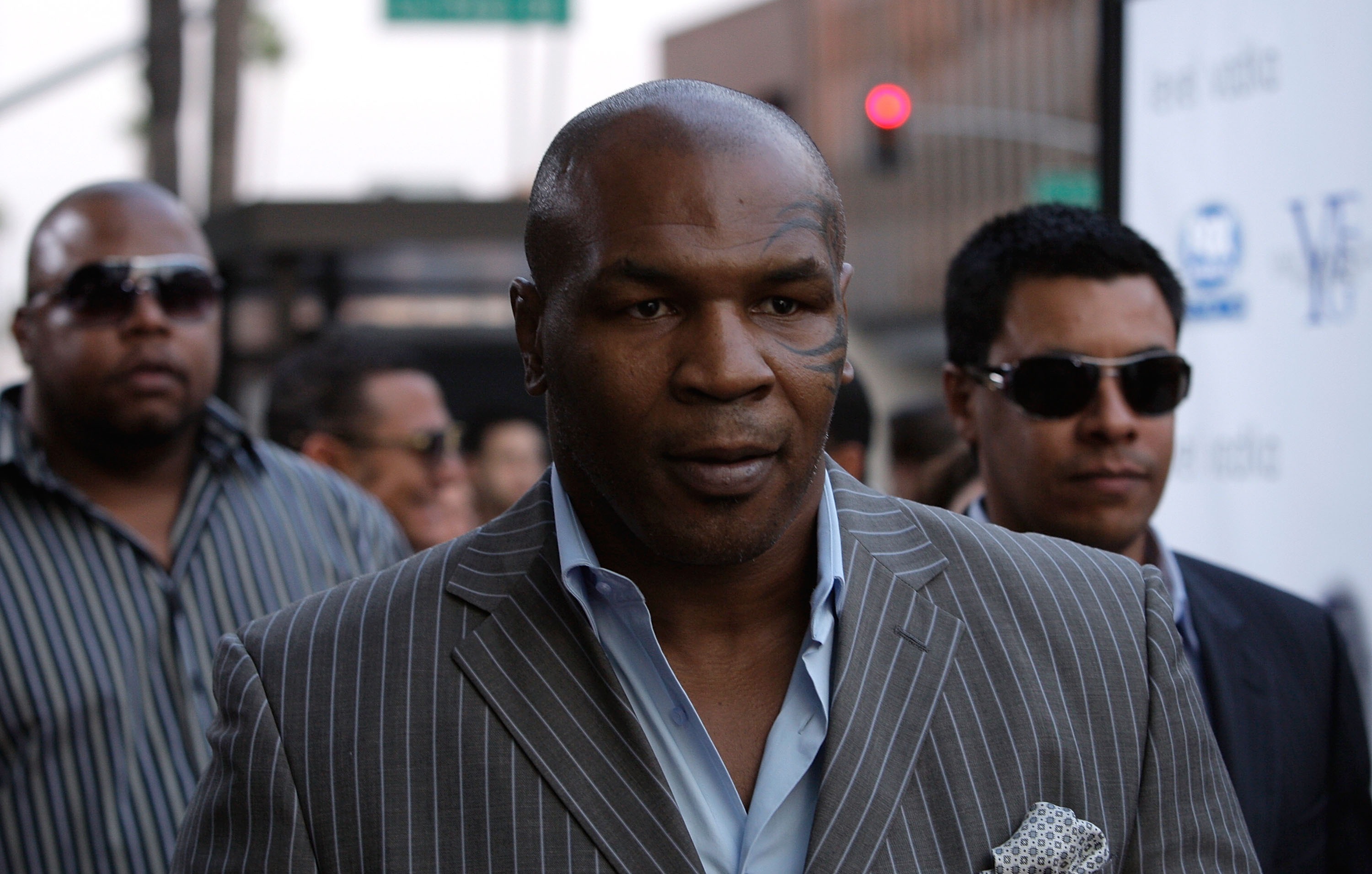 Mike Tyson Reveals What He Went Through After Shocking Loss to Buster Douglas
Former heavyweight boxing champion Mike Tyson reveals what he went through after his shocking loss to Buster Douglas.
It may go down as the biggest upset in all of sports. Mike Tyson entered the ring against James 'Buster' Douglas having won all 37 of his professional fights. Douglas, however, shocked the world when he knocked out the heavyweight champion of the world on Feb. 11, 1990. Since then, Douglas has taken that victory with him wherever he goes. Tyson has rarely spoken about the loss.
Mike Tyson was cruising before facing Buster Douglas
There was no stopping Mike Tyson after he made his professional boxing debut on March 6, 1985. Tyson made quick work of Hector Mercedes with a first-round knockout in his debut and those quick knockouts became a signature for Tyson. Tyson packed a powerful punch and was the most feared man in the boxing ring during his prime.
Tyson won his first 37 bouts. His first 19 fights were won by knockout. Twelve of those knockouts happened in the first round. Tyson made quick work of those opponents and became the youngest heavyweight champion ever when he was 20.
For almost five years, Tyson went without a loss. When he faced James 'Buster' Douglas at the Tokyo Dome in Japan, Tyson was a heavy favorite. Instead, Douglas, who entered with a 29-4-1 record, shocked the world by knocking out Tyson in the 10th round.
Buster Douglas has lived off that victory over Tyson
Buster Douglas has made a living off upsetting Mike Tyson in the ring. The interviews keep coming. He continues to make appearances. Thirty years later, Douglas remains in the news simply because of that fight. Eight months after shocking Tyson, Douglas lost his title as he was knocked out in the third round by Evander Holyfield in his next fight.
Despite losing the title so quickly, people still talk about his win over Iron Mike. Douglas said he entered the ring against Tyson with a plan and he stuck to it. "I knew he was a talent," Douglas told The Undefeated in 2018. "But I looked at the person. I looked beyond that figure in the ring, and I had to compare myself to the individual, so I wasn't really impressed with all the success he was having. I knew he was a warrior in the ring, but I looked beyond that. That helped me a lot.
"I went into the fight with a lot of confidence, and I wanted to express that. Everyone was expecting a quick, 90-second knockout, but I'm well-educated in this game. I knew what I was doing. I knew nobody gave me this opportunity and I had earned it." 
Tyson reveals what he went through after the loss
Most of the talk revolved around Buster Douglas after his stunning upset of Mike Tyson. How did he do it? What was it like to knock out the most feared boxer? To this day, Douglas still gets those questions. Tyson hasn't spoken a whole lot about losing that fight.
Tyson addressed what he went through after that fight on his Hotboxin' With Mike Tyson podcast. He said it was very tough to deal with. "You arrogant fu–ing ni–ger, who do you think you are? Do you really think you're God?" Tyson said, referring to the boatloads of questions he was asked after the fight.
"You're an uneducated ni–er who learned how to fight. You don't appreciate it. You don't work out and you didn't train? You've got to deal with that."