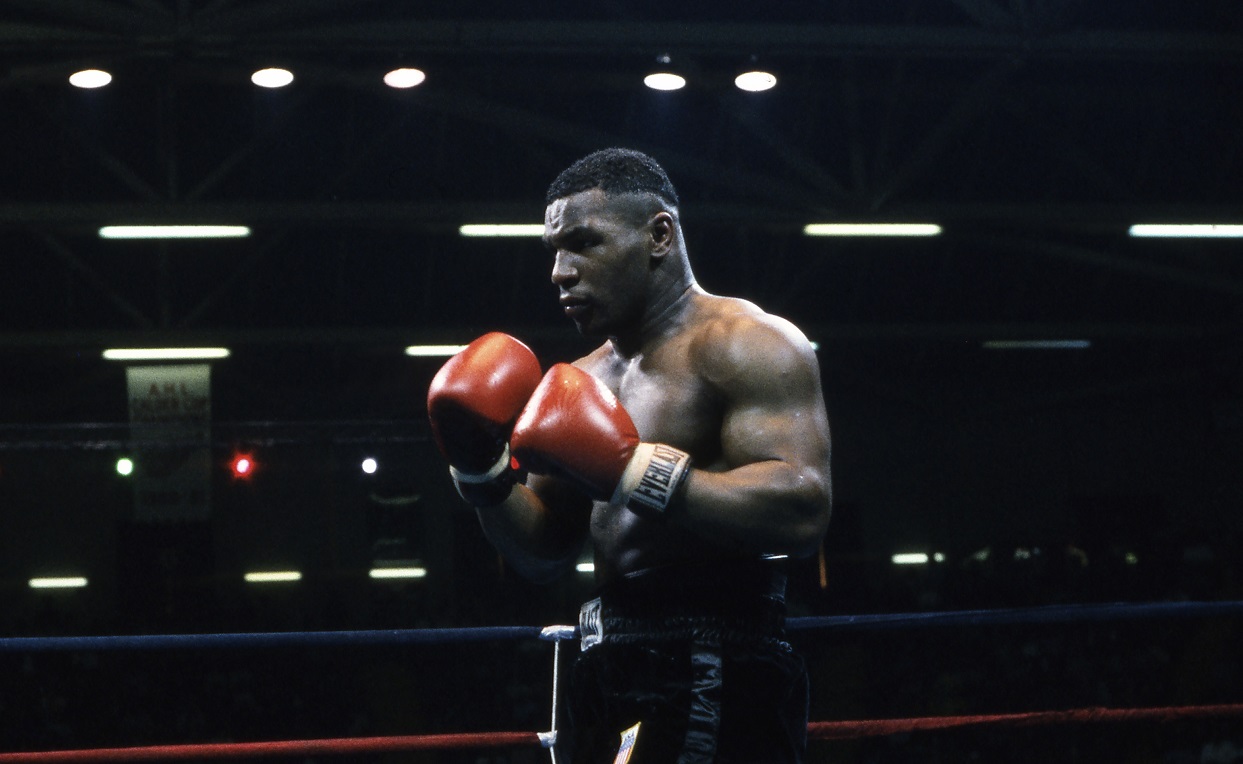 Contrary To Popular Opinion, Mike Tyson Is Not the Youngest World Champion in Boxing History
Mike Tyson was just 20 years old when he first became heavyweight champion of the world but he's not the youngest boxer to win a world title.
Muhammad Ali, then still using the name Cassius Clay, was just 22 years old when he first became heavyweight champion of the world by defeating Sonny Liston in 1964. Floyd Patterson was only 21 when he knocked out Archie Moore to win his first title in 1956 and held the record as the youngest man to win the heavyweight championship for three decades until Mike Tyson won his first title at the age of 20 in 1986 by destroying Trevor Berbick.
Now, when many boxing fans talk about Mike Tyson, they say that he's the youngest world champion in history. And that is true to a point. Mike Tyson is still the youngest man to win the heavyweight championship but he's not the youngest to win a world title. That honor actually belongs to former three-division world champion Wilfred Benitez.
Mike Tyson won his first world title at the age of 20
On November 22, 1986, at 20 years and 145 days old, Mike Tyson squared off against WBC heavyweight champion Trevor Berbick, who was actually the last man to face Muhammad Ali. Berbick had won the title exactly eight months earlier with a unanimous decision victory over Pinklon Thomas and came into the fight with Tyson at 32 years old with a 31-4-1 record. Tyson was 27-0 with all but two of those victories coming via knockout.
The fight between Mike Tyson and Trevor Berbick was essentially over before it ever began. Berbick had no answer for Tyson's speed and power and took a plethora of heavy shots in the first round. Clearly overmatched, Berbick was knocked down 10 seconds into the second round but was able to make it back to his feet to continue, although he wasn't able to mount any offense. Tyson continued to batter Berbick throughout the round and dropped him a second time with a vicious left hook.
Berbick attempted to get back on his feet two times but collapsed to the canvas. He finally did make it to his feet but referee Mills Lane called the fight at 2:35 as Berbick was clearly out of it, giving Mike Tyson the historic victory.
So, again, while Mike Tyson is the youngest heavyweight champion in history, he's not the youngest to win a world title by a long shot.
Wilfred Benitez won his first world title at the age of 17
Born in the Bronx in 1958, Puerto Rican fighter Wilfred Benitez made his professional debut at the age of 15 in the light welterweight division. First ranked by the WBA and WBC at the age of 16, Benitez won his first 25 fights and was given a title shot at 17 against WBA light welterweight champ Antonio Cervantes on March 6, 1976, in San Juan.
Cervantes was 30 years old at the time and came into the bout with Wilfred Benitez with a 74-9-3 record and had made 10 title defenses. In a very even fight with some of his high school classmates in attendance, Benitez earned a split-decision victory to become the youngest man to ever win a world title. Following multiple title defenses, Benitez was stripped of the championship later that year after being injured in a car accident, leaving him unable to defend.
Both Mike Tyson and Wilfred Benitez held multiple world titles
Following his win over Trevor Berbick for the WBC crown, Mike Tyson then defeated James Smith for the WBA heavyweight title and then beat Tony Tucker for the IBF title to become the undisputed heavyweight champion of the world. Tyson famously lost all three belts to Buster Douglas in 1990 but regained the WBC and WBA titles in 1996.
As for Wilfred Benitez, he went on to win titles in the welterweight and light middleweight divisions while engaging in some of the greatest fights of the 1980s against the likes of Sugar Ray Leonard, Roberto Duran, and Thomas Hearns.