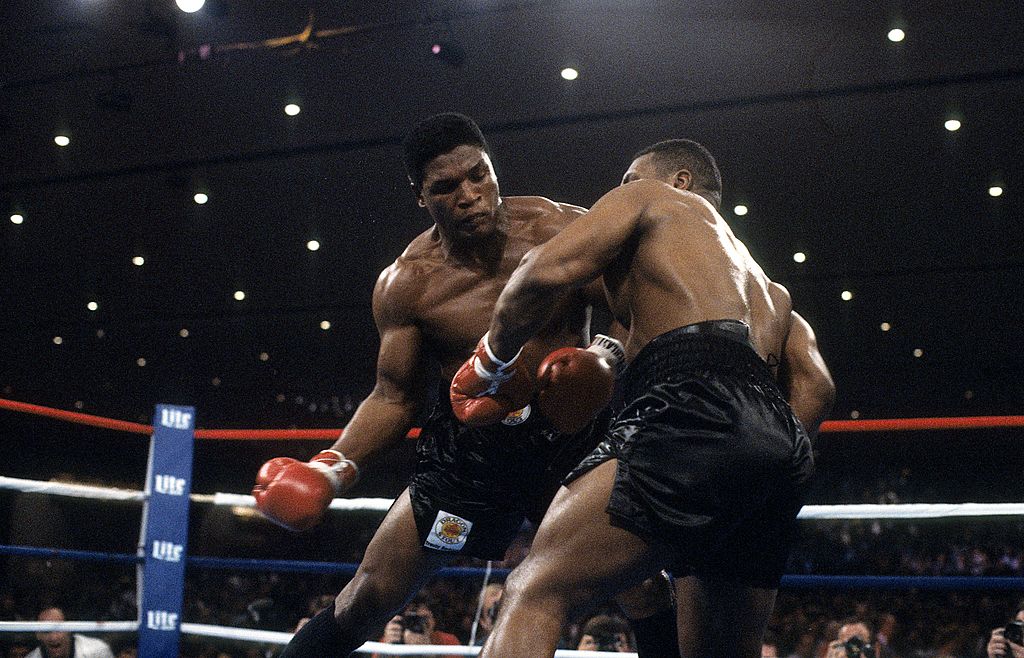 The Brutal Murder of Former Heavyweight Champion Trevor Berbick
A look back on the life and career of Trevor Berbick, the former world heavyweight champion that was brutally murdered by his nephew in 2006.
Trevor Berbick holds an interesting place in boxing history. He's one of just two boxers to fight both Muhammad Ali and Mike Tyson, the other being Larry Holmes, and was a big part of an often-overlooked era in the sport in the early 1980s.
But there was also a dark side to Trevor Berbick. Often in trouble with the law, he once spent 15 months in prison for rape. The former champ was also deported from the U.S. on two separate occasions and his life came to a tragic end in 2006 when he was brutally murdered in his home country of Jamaica by his very own nephew.
This is the story of Trevor Berbick.
Trevor Berbick won the heavyweight title in 1986
Trevor Berbick was an extremely talented fighter with a lot of natural ability. Despite competing in just 11 amateur bouts, he represented Jamaica at the 1976 Summer Olympics in Montreal, losing to eventual silver medalist, Mercia Simon. He enjoyed the city so much he decided to move there to continue his training, later moving to Florida. He turned pro that fall and went on to win 18 of his first 20 professional fights (one loss, one draw), earning him a shot at Larry Holmes' heavyweight crown in April 1981. He lost a unanimous decision but was the first fighter to go the distance with Holmes in a title fight. Two fights later, he became the last man to ever fight three-time heavyweight champion, Muhammad Ali, winning a 10-round unanimous decision.
Following the Ali bout, Berbick went on to win 10 of his next 12 fights, earning him a shot at Pinklon Thomas' WBC heavyweight title in March 1986. He won the title via unanimous decision but wouldn't hold onto it for very long. In his very first title defense exactly eight months later, he was viciously knocked out in the second round by 20-year-old Mike Tyson, who became the youngest heavyweight champion in history. Berbick continued his fighting career but never got a shot at any of the major heavyweight titles again. Unfortunately, that's not his only connection to Iron Mike.
He was constantly in trouble with the law
In February 1992, Mike Tyson was convicted on rape charges and spent three years in prison. That's the story everyone knows. But what most people might not know is that just two weeks later, Trevor Berbick was convicted of rape as well. Jurors deliberated for just two hours before finding the former champion guilty of raping a 26-year-old woman that worked as a babysitter for the Berbick family. The accuser claimed that Berbick had driven to her apartment in Miami (FL) on Halloween in 1991 to pay her for her services but then physically assaulted her, ripped off her clothing, and then raped her.
Berbick, who claimed that the incident was consensual, was sentenced to five years in prison but served just 15 months. But that wasn't Berbick's only crime that year. In September 1991, Berbick was placed on probation for assaulting his former business manager. In December, he was arrested in an alleged plot to commit mortgage fraud.
In 1997, after he had resumed his boxing career, Berbick was found guilty of violating his parole and deported from the U.S. to Canada. Canada actually attempted to deport him as well given his legal troubles but Berbick was able to win a judgment in court that allowed him to stay. A brain clot forced him to retire from boxing in 2000 (he finished his career with a 50-11-1 record with 33 knockouts) and he returned to Florida to begin training young boxers. But another legal mishap occurred and Trevor Berbick was once again deported from the U.S. in 2002 and returned to Jamaica.
Trevor Berbick was murdered by his nephew in 2006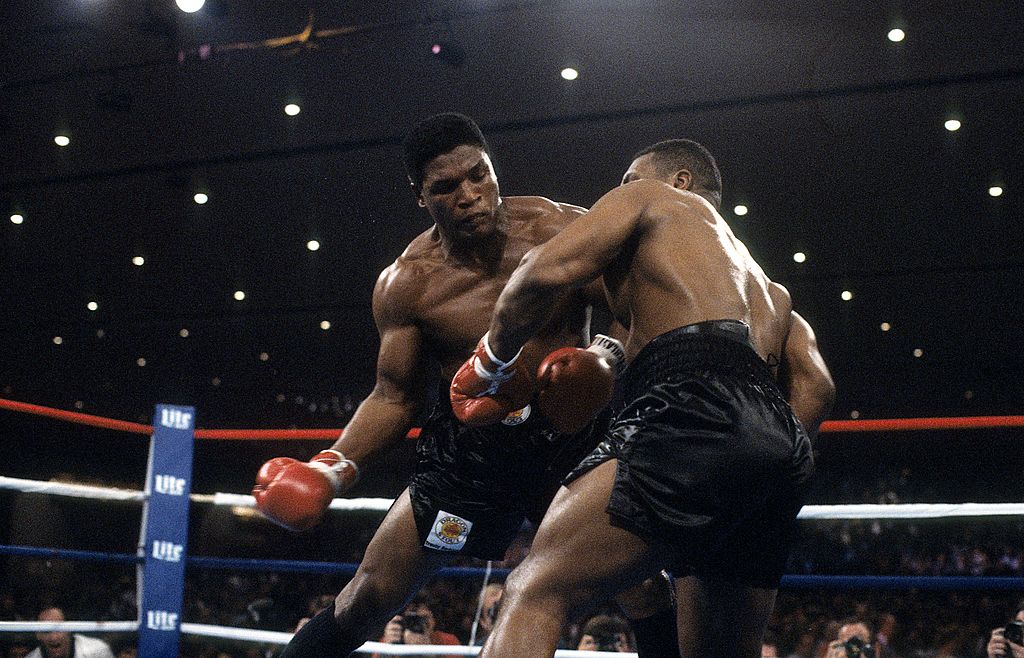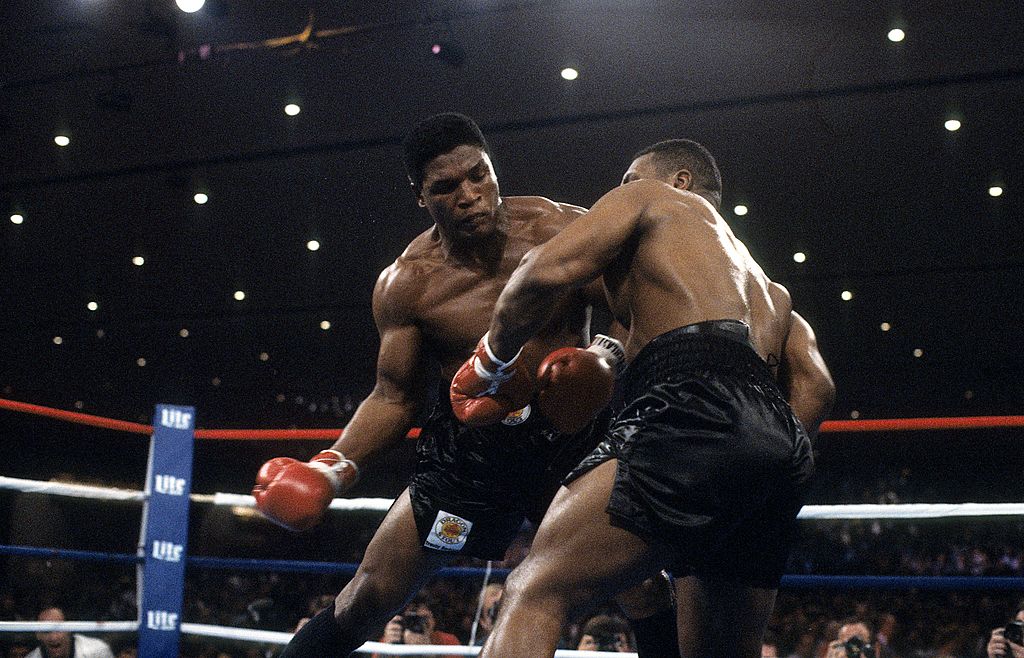 Upon returning to his home country, it didn't take long for Trevor Berbick to find trouble. In January 2003, The Guardian reported that he was on the run from police in his hometown of Port Antonio, accused of stealing a TV and stereo equipment. Berbick claimed that the stolen goods had been stashed at his residence without his knowledge.
Trevor Berbick's life came to a tragic end on October 28, 2006. At the time involved in a land dispute with his nephew, Berbick's body was found in a church courtyard. Chop wounds to the head gave police a clear indication that this was a homicide and his 20-year-old nephew, Harold Berbick, and 18-year-old Kenton Gordon were picked up the next day. Harold Berbick would be convicted of the murder and given a life sentence while Gordon was found guilty of manslaughter and sentenced to 14 years in prison. The Jamaica Observer later reported that Berbick had been bludgeoned to death with a four-foot-long metallic pipe and a crowbar.
Despite all of his troubles, Trevor Berbick was seen as a legendary hero in Jamaica.