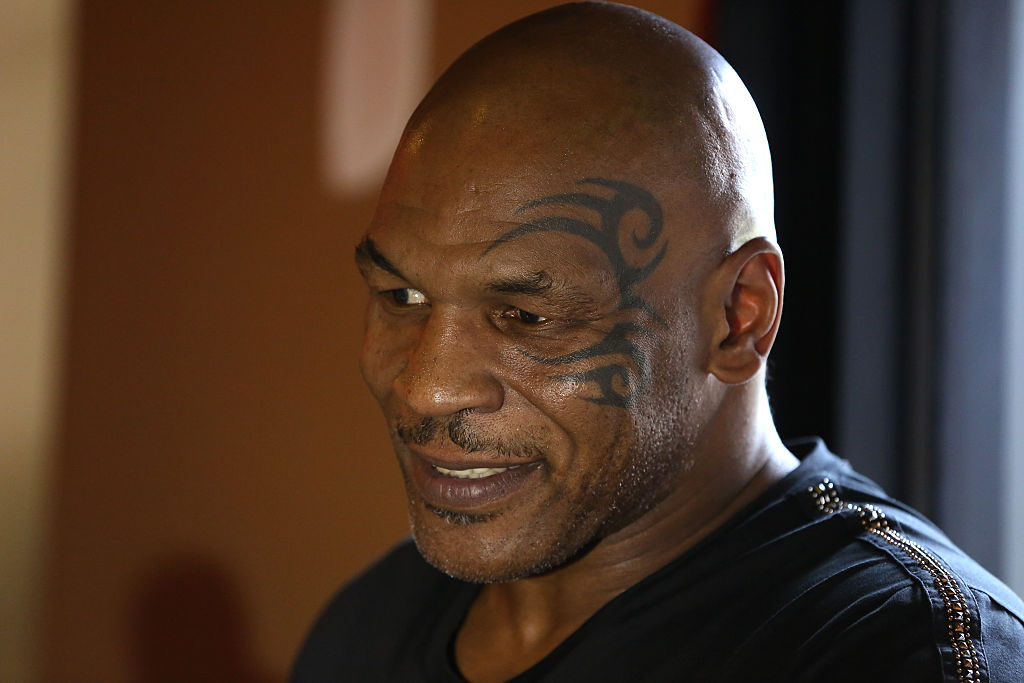 Mike Tyson's Stunning Loss Is Still the Biggest Upset Ever
Lightly regarded heavyweight Buster Douglas handed unbeaten Mike Tyson his first loss 30 years ago in a stunning result in Tokyo.
There are numerous versions of a Mike Tyson quote, but the former world heavyweight boxing champion's sentiment was accurate then and holds true today:
"Everyone's got a plan 'til they get hit."
For so many years, it was Tyson demolishing opponents' strategies by unleashing flurries of punches from the opening bell. Fourteen of his first 16 professional matches ended with victories in two rounds or less.
After beating Trevor Berbick by TKO in the second round to become World Boxing Council champion in 1986, he would win another nine bouts to run his record to 37-0. Along the way, he pulverized Tony Tubbs in two rounds and both Michael Spinks and Carl Williams in one round.
And then James "Buster" Douglas came along.
Buster Douglas stuns Mike Tyson in Tokyo
Boxing history includes a lengthy list of title fights memorable for epic battles between top names in a sport that for many years ranked alongside baseball as the most closely followed in the country.
Fewer championship bouts are remembered for being upsets. Among them, the one that took place on Feb. 11, 1990, reigns as the greatest upset. That was the night Buster Douglas took out Mike Tyson by knockout in the 10th round at the Tokyo Dome.
It cost Tyson his undisputed heavyweight championship and shattered the perception that he was unbeatable. It was all the more astonishing because the 42-1 long shot's win wasn't the fluke that some might be inclined to recall in marking the 30th anniversary this week.
Though lightly regarded, Douglas piled up points through seven rounds. In the eighth, however, Tyson sent Douglas to the canvas with a right uppercut. Douglas barely made it back to his feet in time but survived the round.
Some thought the momentum had shifted and Tyson was poised to take control, but Douglas dominated again in the ninth round. In the 10th, he caught the champion with a series of left jabs that set up a right uppercut that staggered Tyson, whose left eye was swollen shut.
When Douglas followed with another flurry, Tyson went down for the first time in his career. He was counted out at 1:22 of the 10th round.
The undefeated heavyweight champ had been beaten by an overwhelming underdog.
Buster Douglas exposed the Mike Tyson myth of invulnerability
Buster Douglas' stay at the top was brief. The victory over Mike Tyson improved the heavyweight's record to 30-4-1, but he was knocked out in the third round in his first title defense 10 months later by Evander Holyfield.
That scarcely matters with respect to how he will be remembered. Douglas will always be the man who beat Mike Tyson, who had been anointed "The Baddest Man in Boxing."
In reality, Tyson reigned during a weak era for the heavyweight division. The World Boxing Association version of the title changed hands six times in five years before Tyson beat James "Bonecrusher" Smith in March 1987. The World Boxing Council belt switched hands three times in 1986 alone.
The truth is that Tyson's handlers were conservative in picking opponents and promoters were complicit. Though the loss to Douglas was his 10th title defense in three years, opponents included Larry Holmes, 38 at the time, and a list of young fighters with gaudy records against mostly undistinguished competition.
Tyson would go on to regain the WBA and WBC championships in 1996, but two subsequent losses to Evander Holyfield – one on a disqualification for biting his opponent's ear – all but ended his career as a top fighter and attraction.
Tyson would continue to box until 2005 but lost three of his last four fights to finish with a career record of 50-6.
Where Buster Douglas now?
Buster Douglas won eight of his final nine fights after relinquishing his title to Evander Holyfield in 1990. He left the sport in 1999 with a 38-6-1 record.
Always heavy, Douglas was out of shape for several of his later fights and fought weight issues after retirement. He was diagnosed with diabetes, after which he began to take better care of himself.
Now 59 years old, Douglas mentors teen fighters in recreation programs in his hometown of Columbus, Ohio.