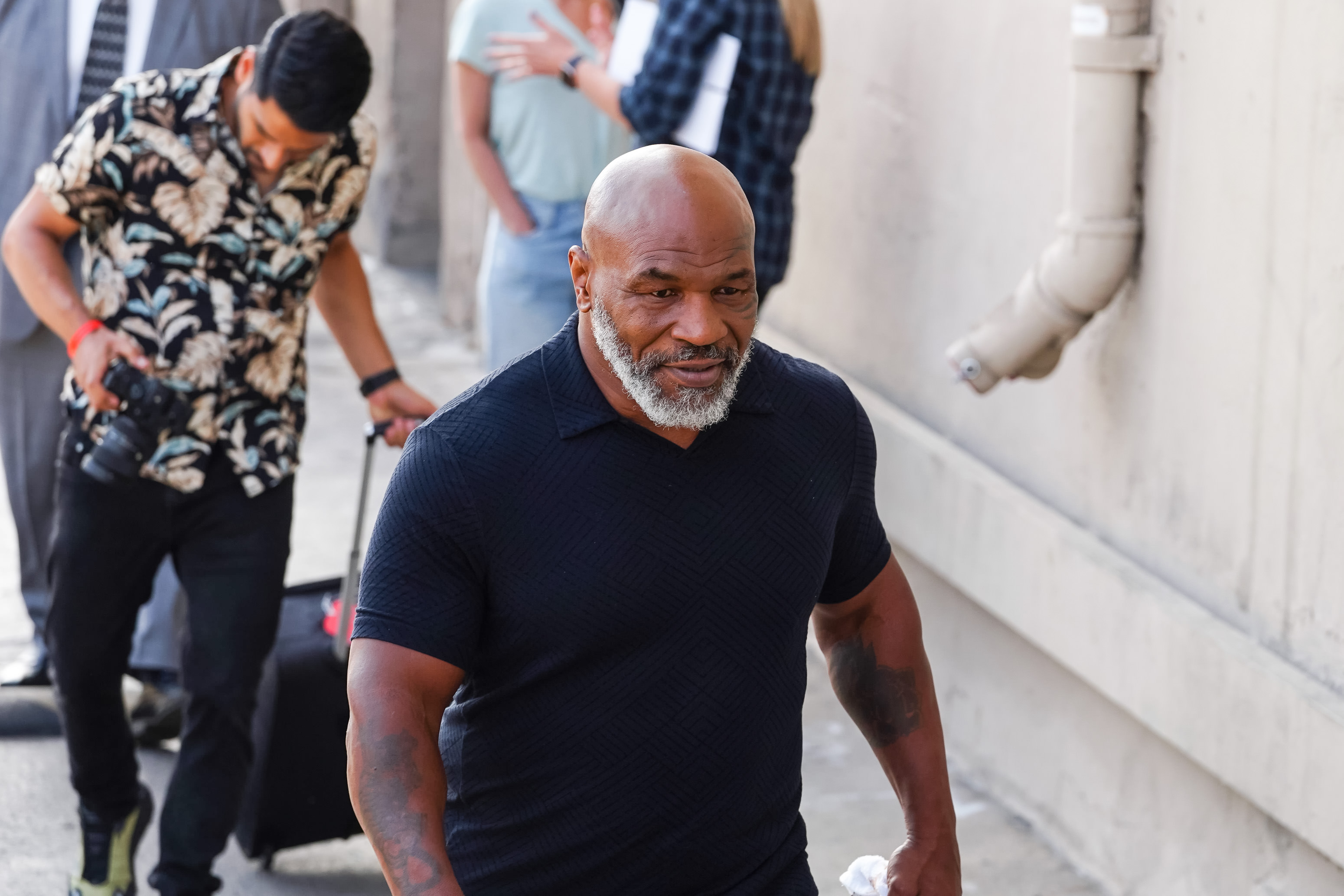 Here's What 55-Year-Old Mike Tyson Would Tell His 20-Year-Old Self
Mike Tyson said his tough childhood helped make him a successful boxer.
A lot has changed for Mike Tyson. The former heavyweight boxing champion of the world made a living as the most feared boxer of his day. He packed a powerful punch and won many of his professional fights in convincing fashion.
Today, Tyson is much calmer, unless, of course, you antagonize him on a plane. These days, Tyson spends his time hosting his own Hotboxin' With Mike Tyson podcast. He also makes the rounds, appearing on various shows/podcasts.
Recently, he appeared on The Pivot Podcast. Tyson talked about that change from boxer to the entrepreneur he is today. He also mentioned what today's Mike Tyson would tell the young Mike Tyson in the prime of his career.
Mike Tyson experienced the good and the bad in his early years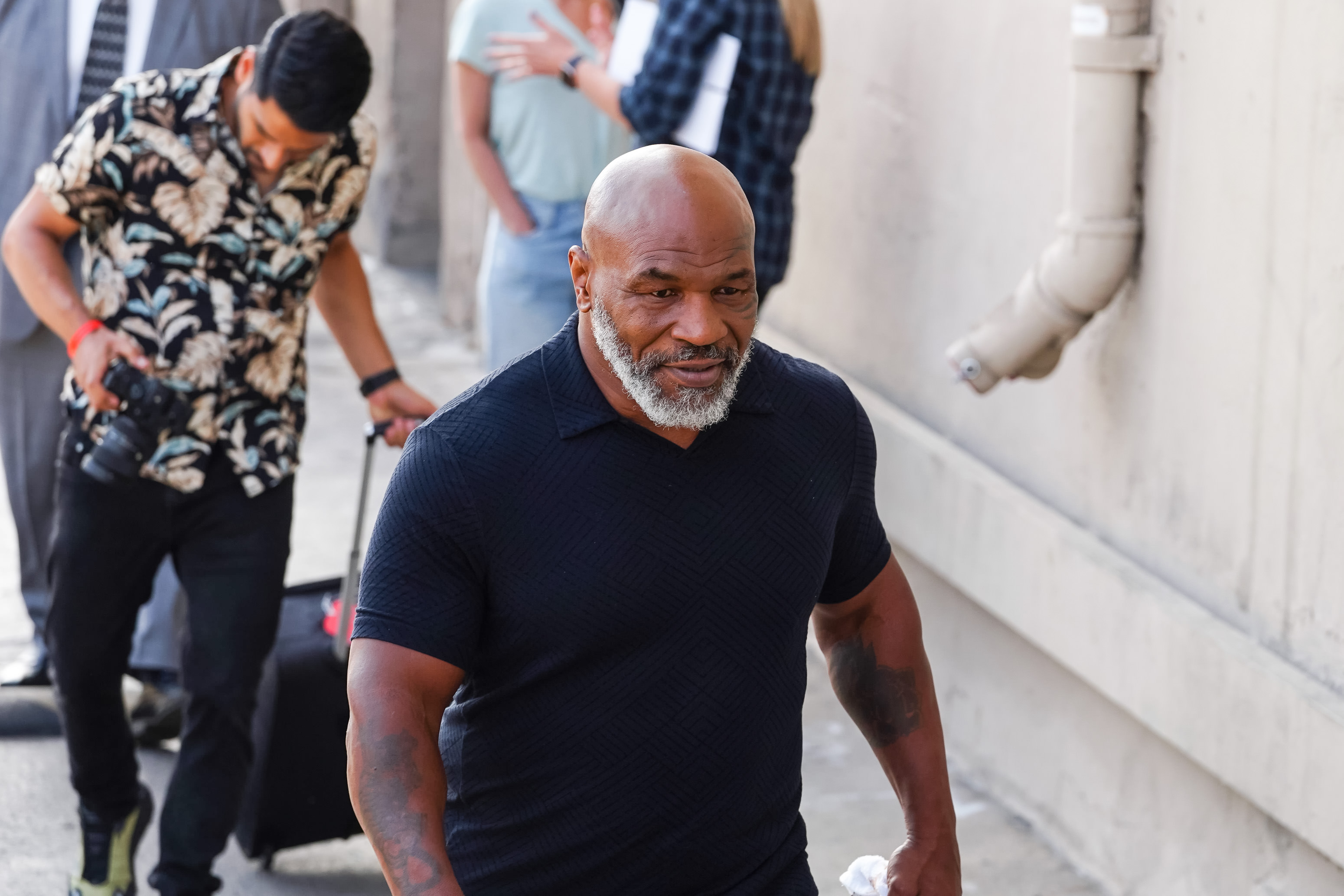 Tyson lived a life of crime as a youngster. He admitted he was arrested 40 times before he turned 12. That lifestyle landed him in the Tryon School for Boys, a juvenile detention center.
It was at that school, however, where his boxing future took shape. There, he met a counselor named Bobby Stewart, a former boxer, who taught Tyson the sport. Not only did Stewart get him interested in boxing, but he also set him up with legendary trainer Cus D'Amato. The rest is history.
Tyson won the first 37 of his fights after he turned pro at 18. The first 19 of those fights were won by knockout. Twelve of them came in the first round. He was on top of the world. Tyson was considered the baddest man on the planet.
He suffered his first pro loss to James "Buster" Douglas in February 1990, and things went downhill from there. He spent three years in prison after a rape conviction. Tyson returned to the ring after his release in 1995 to resume his boxing career.
After winning his first four fights, he suffered consecutive losses to Evander Holyfield. He fought 10 more times after that, losing three of his last four bouts.
Tyson reveals what he would tell his 20-year-old self today
Tyson said his tough upbringing helped make him successful.
"I had to get beat up a little bit from the world," he said on The Pivot Podcast. "That's just life. This is adversity. Adversity makes the strong stronger and the weak weaker. It's up to you which one you're gonna be."
The conversation turned to Tyson's conversion from that baddest man on the planet to the milder person he is today.
"It's all about evolving," he said. "In order for me to be that guy, that savage or whoever I was back then, I had to be that guy. In order for me to be the entrepreneur I am now, I have to be this guy."
Podcast host Channing Crowder then asked Tyson what 55-year-old Mike Tyson would tell the 20-year-old Mike Tyson.
"Listen, man, s***'s gonna be real good for you," he said. "It's gonna hurt, but you're gonna be straight. There's gonna be some painful s***."
Tyson admitted he was built for the lifestyle he led.
"I was built for this," he said. "If I wasn't built for this, it would've killed me."
Like Sportscasting on Facebook. Follow us on Twitter @sportscasting19 and subscribe to our YouTube channel.