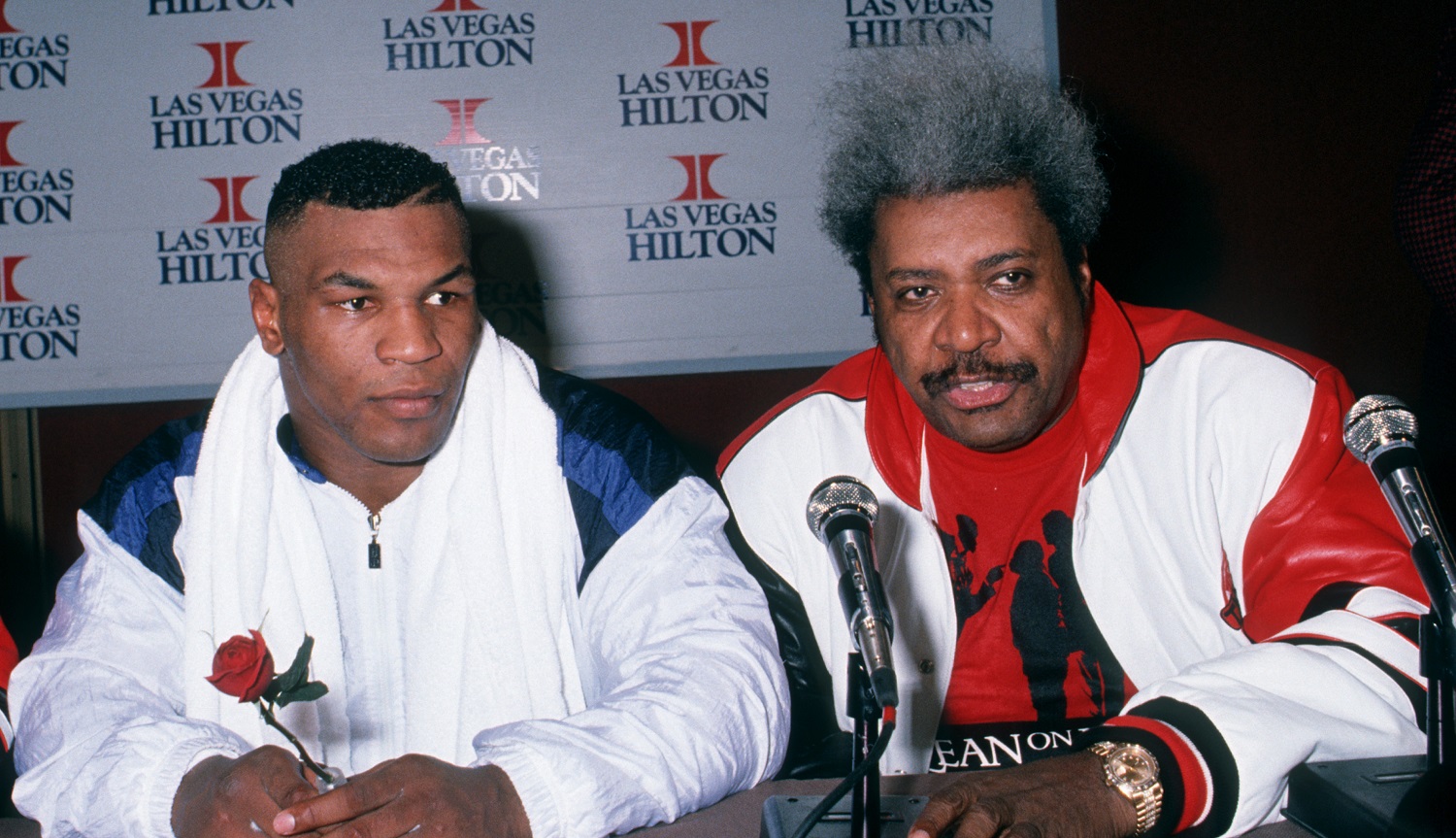 The Day a Cocaine-Fueled Mike Tyson Kicked Promoter Don King in the Skull
A look back on a 2003 incident when former heavyweight champion Mike Tyson kicked former promoter Don King in the head while high on cocaine.
Don King and Mike Tyson have certainly had an interesting relationship over the years. Once the most powerful tag team in boxing, the duo made hundreds upon hundreds of millions of dollars together. But as tag teams do (yes, we're talking about them as if they were in WWE), the pair had a nasty breakup that resulted in Tyson suing King for $100 million.
The two attempted a reconciliation toward the end of Tyson's career but the negotiation did not go very well and ended with Mike Tyson, high on cocaine at the time, kicking Don King in the head.
Don King was able to lure Mike Tyson away from his management team in 1988
Throughout his career, Don King promoted some of the biggest fights and most popular boxers in history. He made his way into the boxing world in the 1970s and put on the premier fights of the decade, including "The Rumble in the Jungle" in Zaire that saw Muhammad Ali take on George Foreman as well as "The Thrilla in Manila," the trilogy bout between Ali and Joe Frazier. Huge names such as Larry Holmes, Roberto Duran, Wilfred Benitez, and Salvador Sanchez all fought for Don King Productions at one point in time. So when Mike Tyson started becoming the biggest thing in the sport in the 1980s, it was only natural for King to want a piece of the action.
In November 1986, Mike Tyson became the youngest heavyweight champion in history at age 20, defeating Trevor Berbick for the WBC crown. In March 1987, he added the WBA title in a victory over James Smith. Five months later, he beat Tony Tucker to become the undisputed heavyweight champion of the world. Anything Tyson touched at that time turned to gold and Don King knew it. In 1988, he was able to lure Iron Mike away from his management team and the two went on to make a ton of money over the next decade, minus the three years Tyson spent in prison anyway.
But then Mike Tyson and Don King had a major falling out, which led to a $100 million lawsuit.
The $100 million lawsuit
While on suspension following his second fight with Evander Holyfield, Mike Tyson filed a $100 million lawsuit against Don King, claiming King had stolen millions of dollars from him over the previous decade. Lawsuits were certainly nothing new to King as he'd previously been accused of stealing money from numerous fighters, including Muhammad Ali and Larry Holmes.
Among other things, Tyson claimed in the suit that King had defrauded him in two monster contracts with Showtime upon his release from prison in 1995. He also claimed that King charged him for millions in expenses, including renovations to King's home and office, and put members of Don King's family on the payroll at very high salaries.
The case was eventually settled with Mike Tyson receiving $14 million. The two attempted a reconciliation in 2003 but negotiations turned quite violent.
High on cocaine, Mike Tyson kicked Don King in the head in 2003 when the two were attempting reconciliation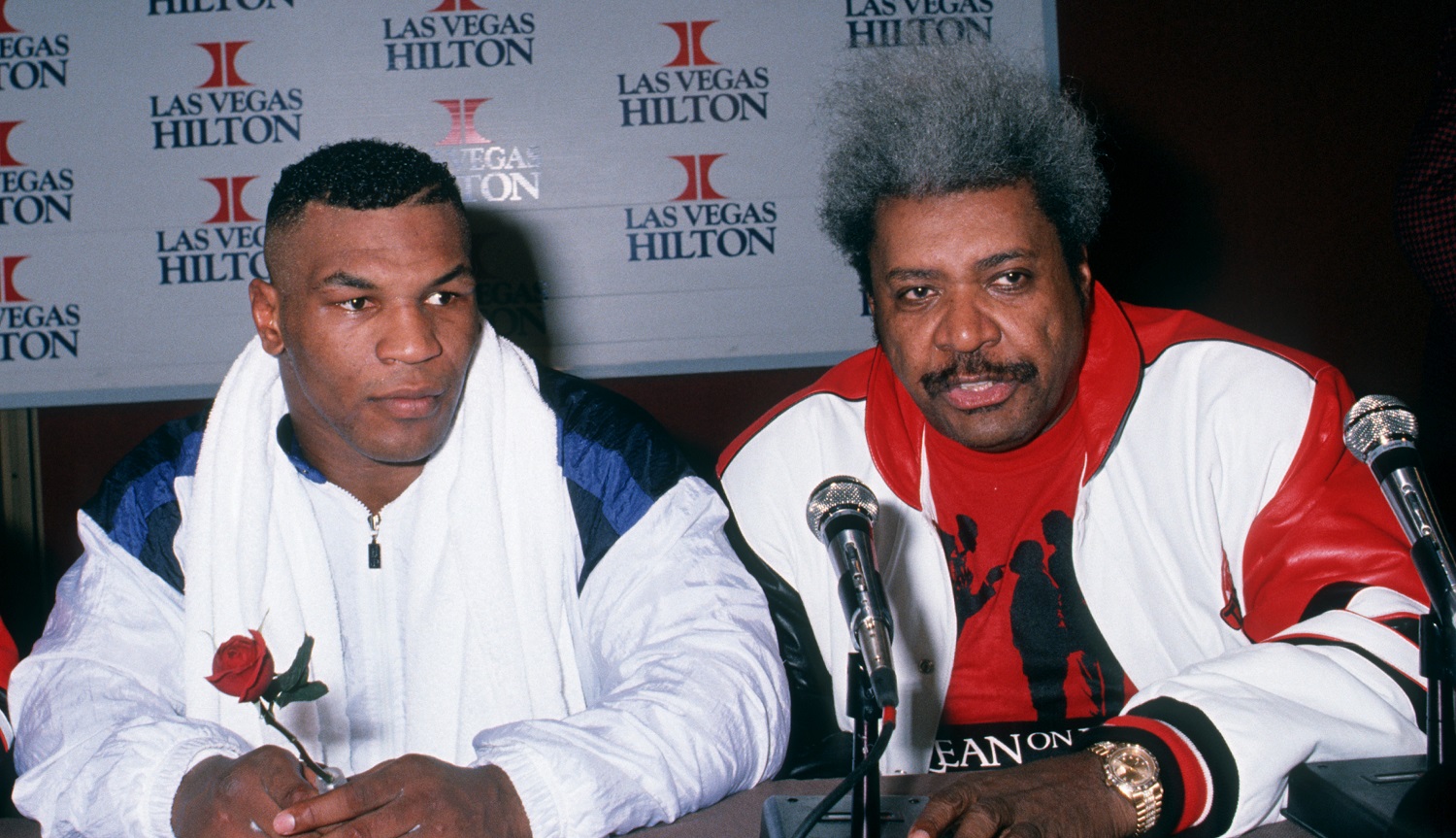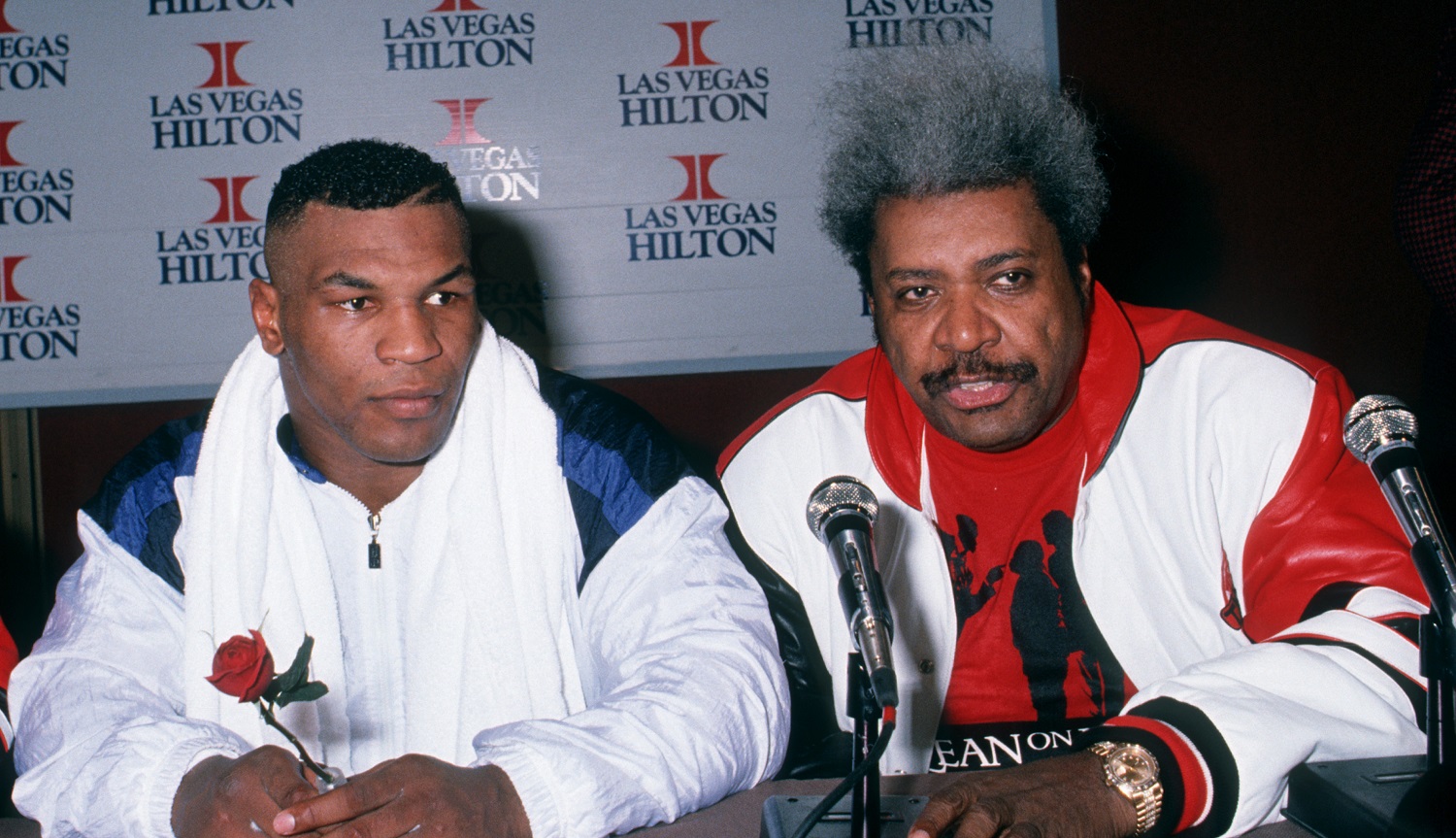 In 2003, which just happened to be the same year he filed for bankruptcy, Mike Tyson flew to Florida to make amends with Don King and to discuss the possibility of the two working together again. In his autobiography, "Undisputed Truth," Tyson says the two had planned to talk about a new $20 million deal for King to once again become his promoter. But Tyson spent the entire flight, which was on Don King's private jet, a jet Tyson felt he paid for with all the money he'd made for King over the years, getting high on cocaine. So when King picked up Tyson from the airport, Tyson simply snapped and assaulted his former promoter in a moving vehicle.
"The drugs were playing with my head and I was freaking out and getting jealous.

"Don picked us up at the private airport in his Rolls and he had Isadore Bolton, who used to be my chauffeur before he stole him from me, driving some of Don's associates in the lead car. We were driving down to Miami from Fort Lauderdale on the I-95. Don said some innocuous thing, and all that jealousy and rage spilled out of me and I kicked him in his f—ing head. Boom! You don't turn your back on a jealous cokehead."

Mike Tyson on assaulting Don King
Tyson went on to say that he then began choking King from the backseat, nearly causing the vehicle to swerve onto the median. With the car stopped, Tyson jumped out to get in the front seat to beat on King some more but the car sped off, leaving Iron Mike and his friend on the side of the road. The other car came back to get them but some other vehicles showed up as well, namely police vehicles. Tyson had a half a brick of cocaine on him but said that the cops were so excited to meet him that they never even asked why he was just standing there on the side of the road.
Mike Tyson and Don King had another incident during an event in 2018 when Tyson threw water on King for touching him without permission. King said recently that the two have gotten past everything and that he's excited to see Tyson get back in the ring to face Roy Jones Jr.