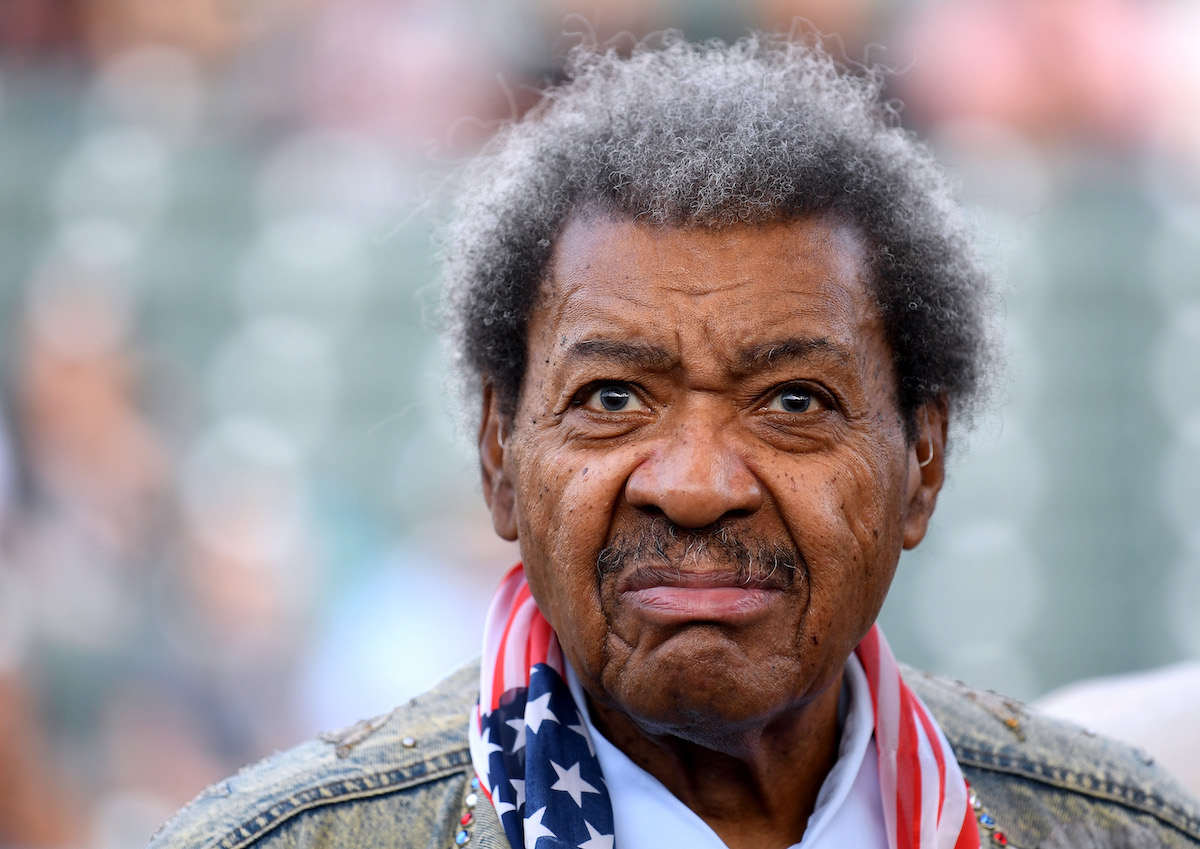 Where Is Don King Today and What Is His Net Worth?
Don King is synonymous with boxing. He was one of the sport's biggest mouthpieces. Now 88, where is Don King today and what is his net worth?
Don King is synonymous with boxing. As one of the sport's most well-known promoters, the now-90-year-old is one of the main reasons for boxing's explosion in popularity in the '70s and '80s, introducing the world to names like Muhammad Ali, George Foreman, and Mike Tyson. So, where is King now and what is his net worth?
Don King joins the world of boxing
Don King and his checkered past are well-documented. He ran an illegal bookmaking operation in the 1950s, reports ESPN. He was charged with killing two men 13 years apart. The controversial figure also served time in prison. 
Upon his release from jail, King decided to pursue a career as a boxing promoter. His first break came when he convinced Muhammad Ali to fight in a charity event to raise money for a local hospital. After that event, King partnered with another boxing promoter who had years of experience and a stable of fighters.
King learned from his mentor and became a prominent boxing figure in 1974 when he out-dueled other promoters by working with the government of Zaire to secure a then-record $10 million purse for the first Ali-Foreman bout, famously known as "The Rumble in the Jungle." That single fight, viewed on TV by one billion people worldwide, propelled King to the top of the boxing promotion hierarchy.
King's legendary career as boxing's greatest promoter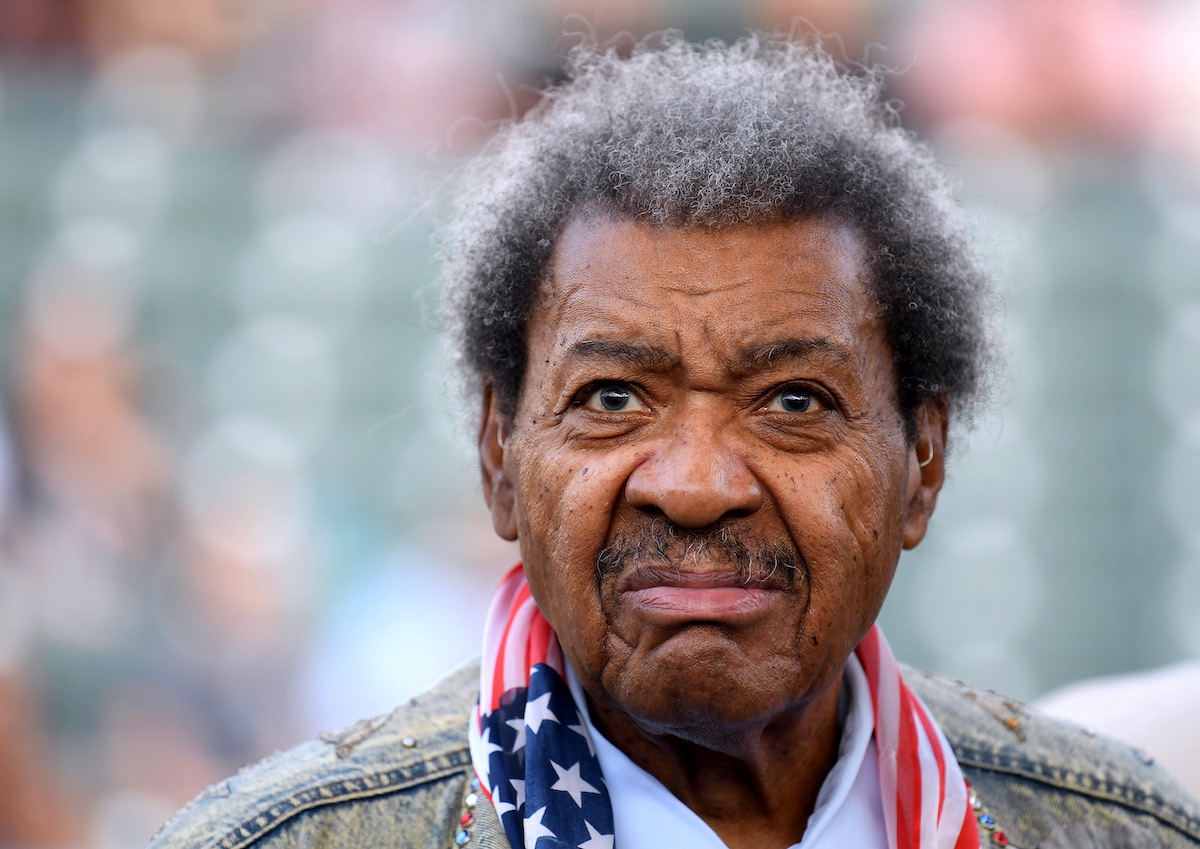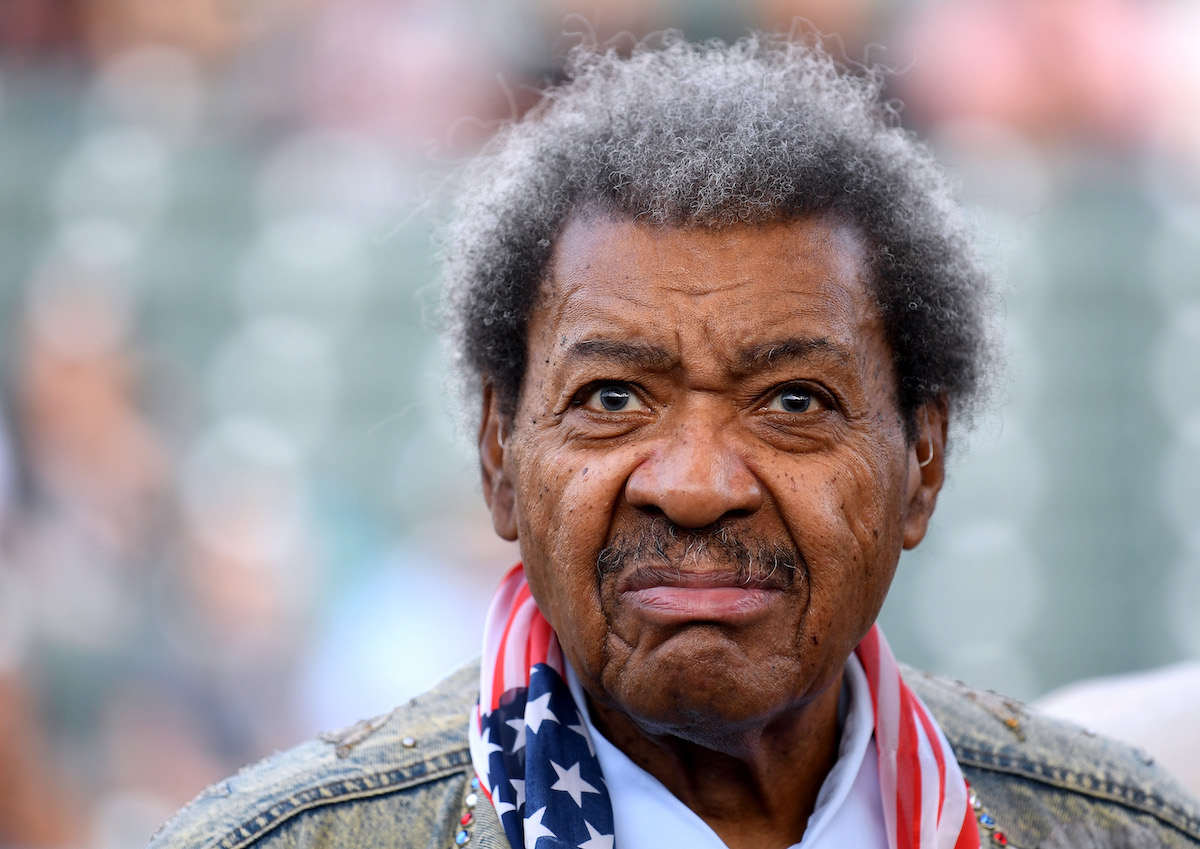 One year after The Rumble, King teamed up with Ali again in his next fight. Held in the Philippines, he promoted the bout against Joe Frazier as "Thrilla in Manilla." Ali's worldwide success with King enticed other talented boxers to join forces with the brash promoter.
In the '70s, King worked with the biggest names in boxing including Larry Holmes, Wilfred Benítez, Roberto Durán, Salvador Sánchez, Wilfredo Gómez, and Alexis Argüello. For the next 20-plus years, talented fighters flocked to King, hoping to headline a card and earn big paydays.
Mike Tyson, Evander Holyfield, Julio César Chávez, Bernard Hopkins, and countless others signed deals with the promoter. Years later, many fighters alleged that King would land the big fights with the big payouts, but all too often the large amounts of money never made it to the fighters' bank accounts.
King's controversies throughout his career
Not surprisingly, Don King's questionable ethics before boxing followed him into the sport. No fighter was exempt from his low-balling tactics, including Ali. In 1982, Ali sued King for underpaying him $1.1 million for his fight with Larry Holmes. In the hospital with ailing health, Ali signed off on a deal accepting a $50,000 cash settlement from the promoter.
That pattern of behavior dogged King throughout his career as a promoter. Numerous fighters accused him of cheating them out of large amounts of money. Tyson, who has been estranged from King for years, described him as "ruthless, "deplorable," and "greedy." He sued King for $100 million, alleging the promoter cheated him out of millions over more than a decade. King settled out of court for $14 million.
Other boxers who sued King include Holmes, Terry Norris, and Lennox Lewis. Holmes once said of the promoter, "King's an equal opportunity dirtbag, he screws everybody." 
Where is Don King today and what is his net worth?
At age 90, King has mostly withdrawn from the world of boxing. A father of three, he's been a recluse for the last 10 years since his wife of 50 years, Henrietta, died in 2010. His trademark gray hair has wilted considerably.
King lives in Deerfield Beach, Florida, and has a staggering net worth of $150 million, according to Celebrity Net Worth. (Many boxers still contend that it's not really all of his money.)
While King hasn't promoted a big heavyweight fight in years, he told the New York Times, he would be happy to promote another big fight. However, he notes that the sport has changed so much, particularly the fighters and their desire:
"These guys are not dedicated and committed to the sport like the older guys were. They all want to read the headlines, and when you go out and extol them virtuously and say things about them, they believe the things to the extent they don't have to do nothing. They believe it's going to be like osmosis; it's going to fall from the sky."
Don King waxing poetic about boxing. Some things never change.