Mike Tyson Talks Mental Health, Recalls His 'Double-Life' Days When He Couldn't Control Himself
Mike Tyson got serious on his podcast this week, bringing awareness to mental health.
Mike Tyson dug deep this week on his latest podcast. He opened up to the audience, talking mental health with his therapist, Seano McFarland, sitting by his side. The two laughed, and cried, but more importantly, talked about the importance of mental health.
The former heavyweight boxing champion of the world opened up. He didn't hold back. While the world viewed him as the baddest man on the planet, he admitted he lived a double life. There were times, he said, when he was unable to control himself in the prime of his career.
Mike Tyson gets serious about mental health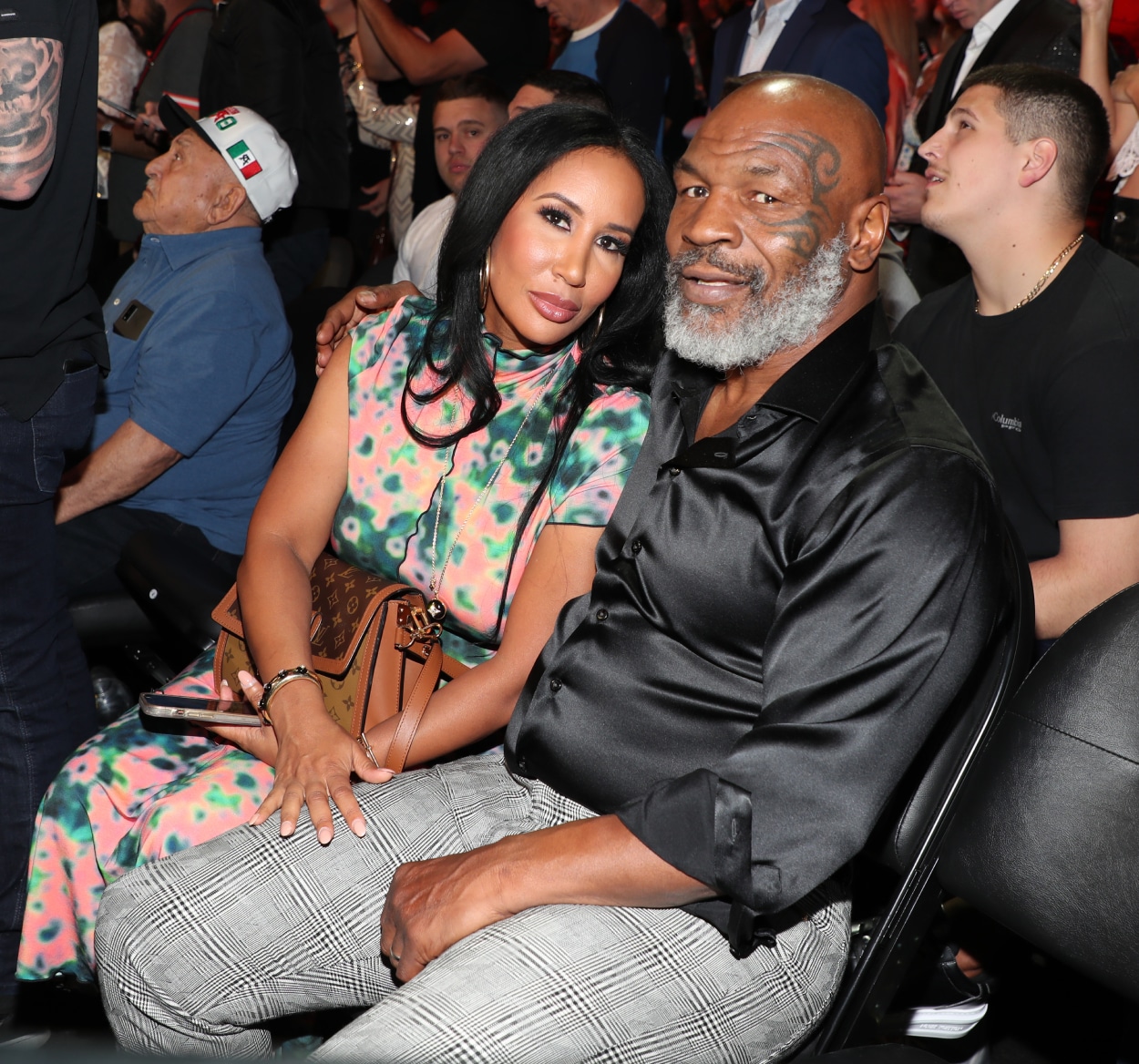 The latest episode of Hotboxin' With Mike Tyson was like no other. It wasn't the typical interview with another athlete or celebrity. Tyson's guest was Seano McFarland, Tyson's therapist. The topic was mental health.
Both Tyson and McFarland taled openly about mental health. It was an emotional talk that showed a side of Tyson never seen before. The former heavyweight champ insisted McFarland talk about what went on behind closed doors. McFarland said Tyson was a "scared little boy" at times, especially when out in public.
Tyson talked candidly about his double life. He spoke about struggling with being in the spotlight. He said he met McFarland in 2004, and that's when he started to "reprogram myself" as a person because "I was such a neanderthal."
He struggled with fame and power.
"Having sex with strangers because I had the power to do it. Go in a place and have anybody you want. Your mind wants to kill you, but it's just happy with you being miserable. With a brother like Seano (McFarland) in your life, he has you love yourself."

Mike Tyson
"I didn't know what that meant. I thought loving yourself was getting yourself a nice car, getting some nice girls, but loving yourself is buying somebody else a nice car. It's all about giving."
"Loving yourself is becoming a great dad," McFarland said.
"Exactly," said Tyson. "Not cheating on my wife. Not being on cocaine."
Tyson said he lived a double life during his prime boxing days
This was a podcast episode when Tyson did a lot of talking. Typically, the guests are the ones stealing the mic, but Tyson spilled his guts and asked McFarland to do the same. Tyson wasn't shy about speaking of the double life he used to live.
"I was one of those double-life guys," he said. "So many lives, depending on what kick I'm in, depending on what I wanted and what I wanted to take advantage of.
"That's what it all comes down to — my selfishness. Some people might say he's not selfish. He gives away so much money. I stay a closed person. I'm not present for my children, not present for my wife. I'm not treating her nice.
"I can't even explain it or articulate it. It's just a really serious mindf***, not being able to control yourself like an instinctive animal. It takes skills, and I'm just very grateful and very lucky to have the opportunity to meet Brother Seano. There's no way I would've done it. I would've been dead by now."
Like Sportscasting on Facebook. Follow us on Twitter @sportscasting19 and subscribe to our YouTube channel.