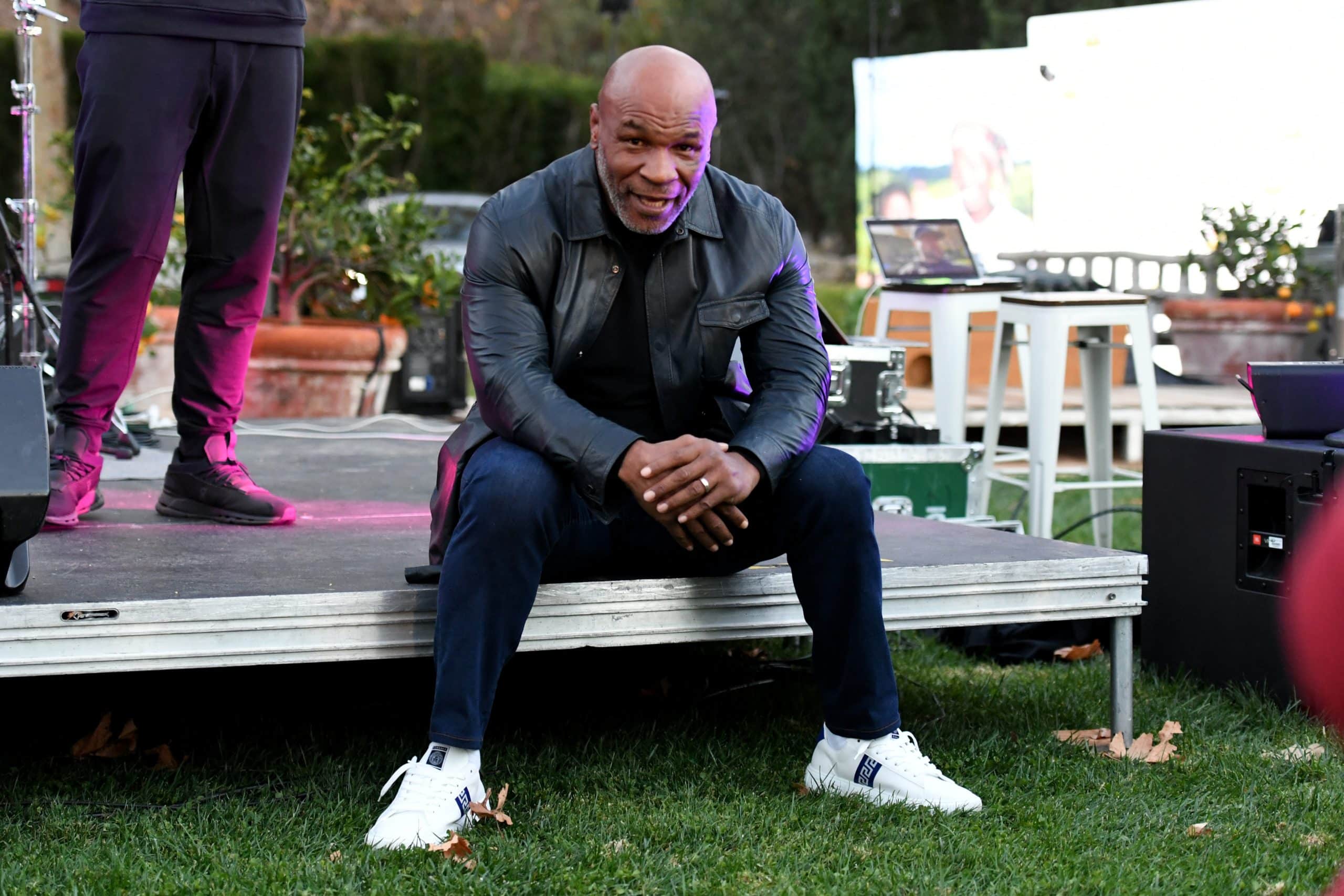 Mike Tyson Admits He Does 'Inventory' on Himself Every Night, but He Doesn't Want To Be Great
Former heavyweight boxing champ Mike Tyson does "inventory" on himself every night and has a new outlook on life.
Mike Tyson has seen the good, the bad, and the ugly. The former heavyweight boxing champion of the world grew up with very little before making millions in the boxing ring. He spent much of his youth in a juvenile detention center and then did three years in prison during his pro boxing career.
Tyson spends these days reflecting. He recently said he does "inventory" on himself every night. He admitted, though, that he no longer wants to be great.
Mike Tyson's tough childhood made him who he is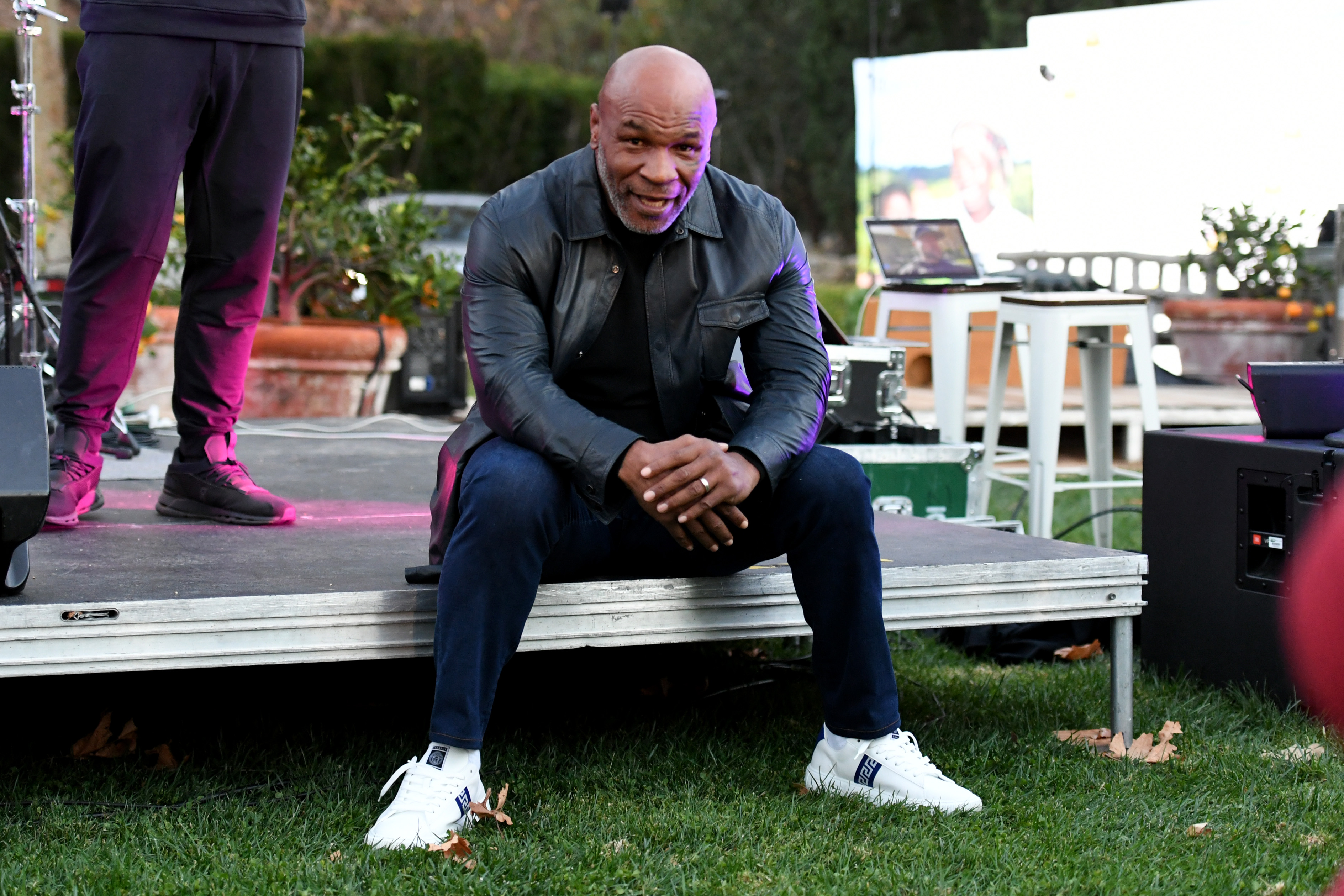 Tyson lived a life of crime during his pre-teen years. He admitted he was arrested 40 times before he turned 12, leading him to the Tryon School for Boys, a juvenile detention center.
"I've been arrested 40 times before I was 12," Tyson told Logan Paul on the IMPAULSIVE podcast in December 2020. "My mother was so humble and proud, and I was arrogant.
"Burglaries, pick-pocketing, snatching jewelry. One-punch knockout and then go in their pocket, robbery." 
At the Tryon School, Tyson met Bobby Stewart, a counselor and former boxer. Stewart got Tyson into boxing and eventually hooked him up with legendary trainer Cus D'Amato. Tyson and D'Amato formed a bond that went well beyond the boxing ring.
Tyson's mother died when he was 16. The young boxer moved in with D'Amato, who eventually became his legal guardian. D'Amato died when Tyson was 19. Tyson had an 11-0 mark as a professional boxer at that time, and he gave much of that boxing success to D'Amato.
Tyson won the first 37 fights of his pro career. The first 19 of them came via knockout, with 12 occurring in the first round. He went on to become one of the most feared and successful heavyweight champs of all time.
Tyson says he takes 'inventory' on himself every night and just wants to be a good person
On the latest episode of Drink Champs with N.O.R.E. and DJ EFN, Tyson talked candidly about how his goals now are pretty simple. He wants to be a good person.
That came up after the hosts joked about the legendary boxer's recent incident aboard an airplane. In April, a man allegedly antagonized Tyson as they prepped for takeoff. According to TMZ, Tyson had enough and bloodied the 33-year-old Townsend with repeated punches.
While on Drink Champs, Tyson said the guy never pressed charges, but he said he should never have come at the guy.
"Even though they didn't press charges," Tyson said, "and I was in the right from a moral perspective, I shouldn't have touched him."
While many watching the interview live believed Tyson did nothing wrong, Tyson got serious.
"I'm a recovering junkie and alcoholic," he said. "I do inventory every night. That's just me. I do inventory every day, and I get dark. Inventory gives me the light.
When Tyson was told he was a great person and the public has seen his struggle, Tyson immediately interrupted.
"But I don't want to be great," he said. "I know a lot of great people, but they're not good people. I want to be a good person."
Tyson has done a lot of growing up since those days as a 12-year-old and as the heavyweight champ of the world.
Like Sportscasting on Facebook. Follow us on Twitter @sportscasting19 and subscribe to our YouTube channel.