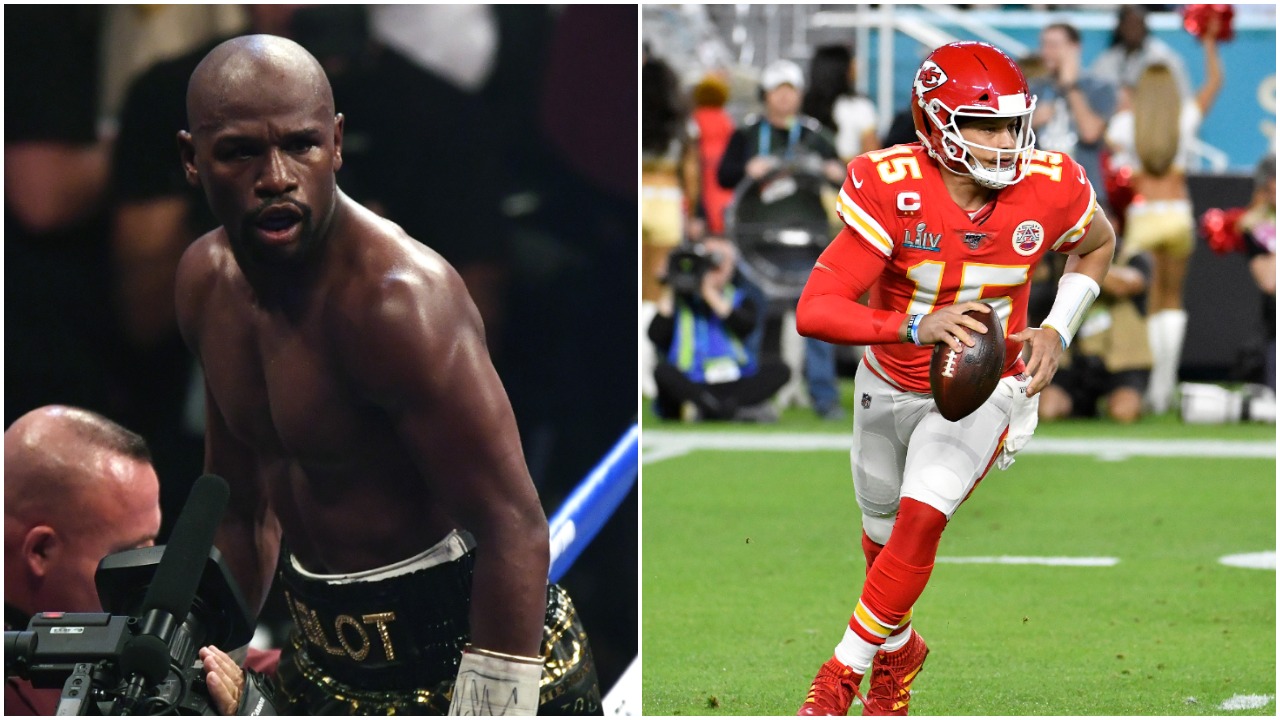 How Floyd Mayweather Banked $450 Million in Less Than a Quarter of the Time It Will Take Patrick Mahomes
A look at how Floyd Mayweather made $450 million in a little over two years, less than a quarter of the time it will take Patrick Mahomes.
It's fair to say that the biggest discussion in the sports world this week has been the Kansas City Chiefs giving MVP quarterback Patrick Mahomes a 10-year/$450 million deal that will keep him with the franchise through the 2031 season. But just think about the fact that Floyd Mayweather once made that same amount in just over two years. And that's without the Conor McGregor fight.
You didn't think you could get through a week where cash is the big topic and not discuss a guy with the nickname "Money," did you?
Patrick Mahomes could make more than $500 million over the next 12 years
As mentioned (as if you didn't know already), Patrick Mahomes signed a monster extension with the Kansas City Chiefs on Monday. The 10-year extension is worth $450 million and that's in addition to the $27.6 million he was owed over the next two seasons. So over the next dozen years, Mahomes could make a total of more than $477 million. With other incentives thrown in, that total could possibly jump to $503 million.
Yes, that's obviously a phenomenal deal. Just the $450 million extension in itself is amazing and the deal as a whole surpasses Mike Trout's $430 million deal with the Angels as the richest in team sports. But would it surprise anyone if Floyd Mayweather was sitting around laughing when people were calling it the most amazing contract in sports history?
Floyd Mayweather made $450 million in just over two years
In 2013, Floyd Mayweather shocked the boxing world when he announced that he was leaving HBO for a lucrative deal with Showtime. At the time, financials were not disclosed but Forbes later reported that the deal, which included six fights in 30 months, guaranteed Mayweather somewhere in the neighborhood of $200 million. However, since Floyd Mayweather was also the promoter of those six fights, that $200 million wasn't even half of what he ended up making.
The deal began with Mayweather's May 2013 fight with Robert Guerrero, which did fine as far as pay-per-view buys were concerned. But the big money started rolling in September of that year when he fought Canelo Alvarez, who certainly has a nice contract of his own right now. And after two wins over Marcos Maidana, "Money" truly cashed in with his bout against Manny Pacquiao, a fight that garnered 4.6 million buys, the most in pay-per-view history. The last fight in the deal was his September 2015 victory over Andre Berto.
Forbes reported that Floyd Mayweather earned approximately $450 million over the course of the deal, which actually took up about 28 months, not 30. With the way that Patrick Mahomes' contract is currently structured, he'll hit the $450 million mark in the 12th and final year of his contract when he's set to earn about $52 million, depending on the incentives, of course.
So that means that in less than two and a half years, Floyd Mayweather made just as much as Patrick Mahomes will make in the next 11 or 12 years. Do you still think Mahomes has the best contract in sports history?
Floyd Mayweather tacked on an additional $275 million for the Conor McGregor fight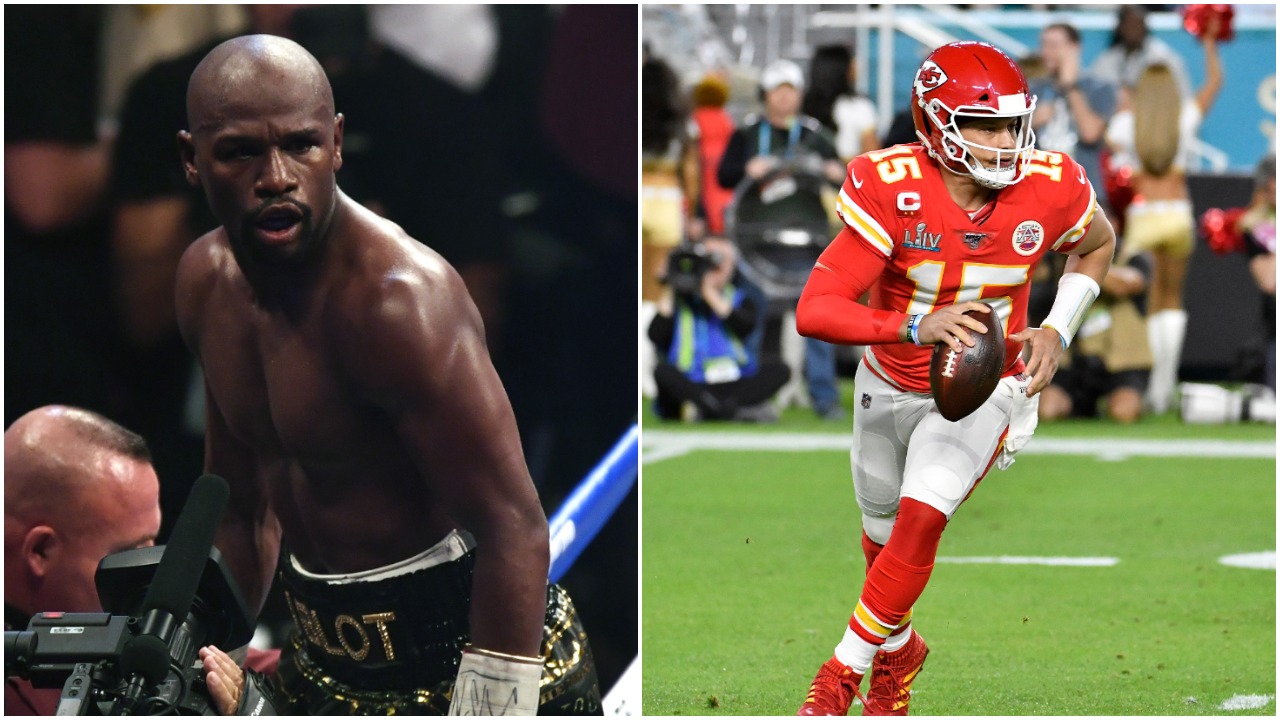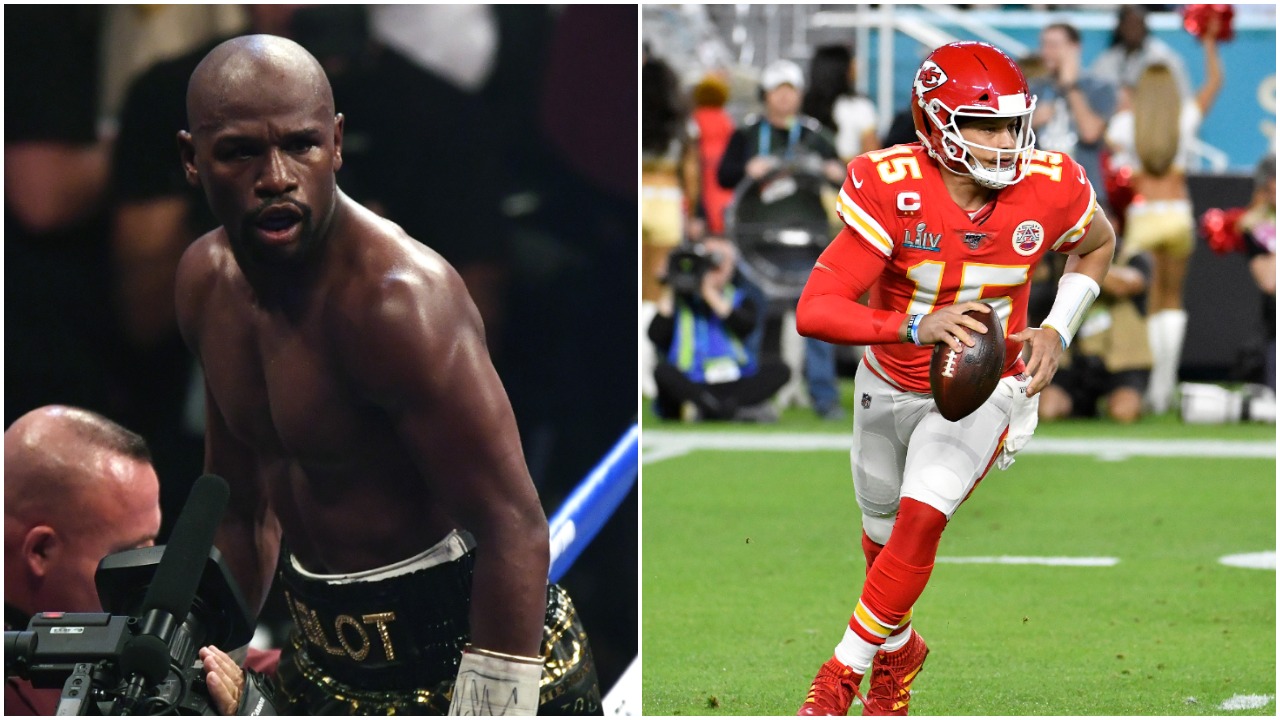 So let's say that Patrick Mahomes gets the full $503 million over 12 years. On average, that's about $41.916 million per year, which breaks down to $20.598 million every six months, which is certainly nothing to sneeze at. But then look at what Floyd Mayweather made every six months on average during the Showtime deal. $450 million for 30 months (we'll round up to keep it simple) comes out to $90 million every six months. Insanity.
And we certainly can't forget about the $275 million that Mayweather made for his 2017 fight with Conor McGregor. That brings him to $725 million in just over four years. Even at the highest average over four years, Patrick Mahomes would make just $167.66 million.
So if you find yourself in another discussion this week comparing contracts and such, just remember that like his boxing career, Floyd Mayweather doesn't lose.