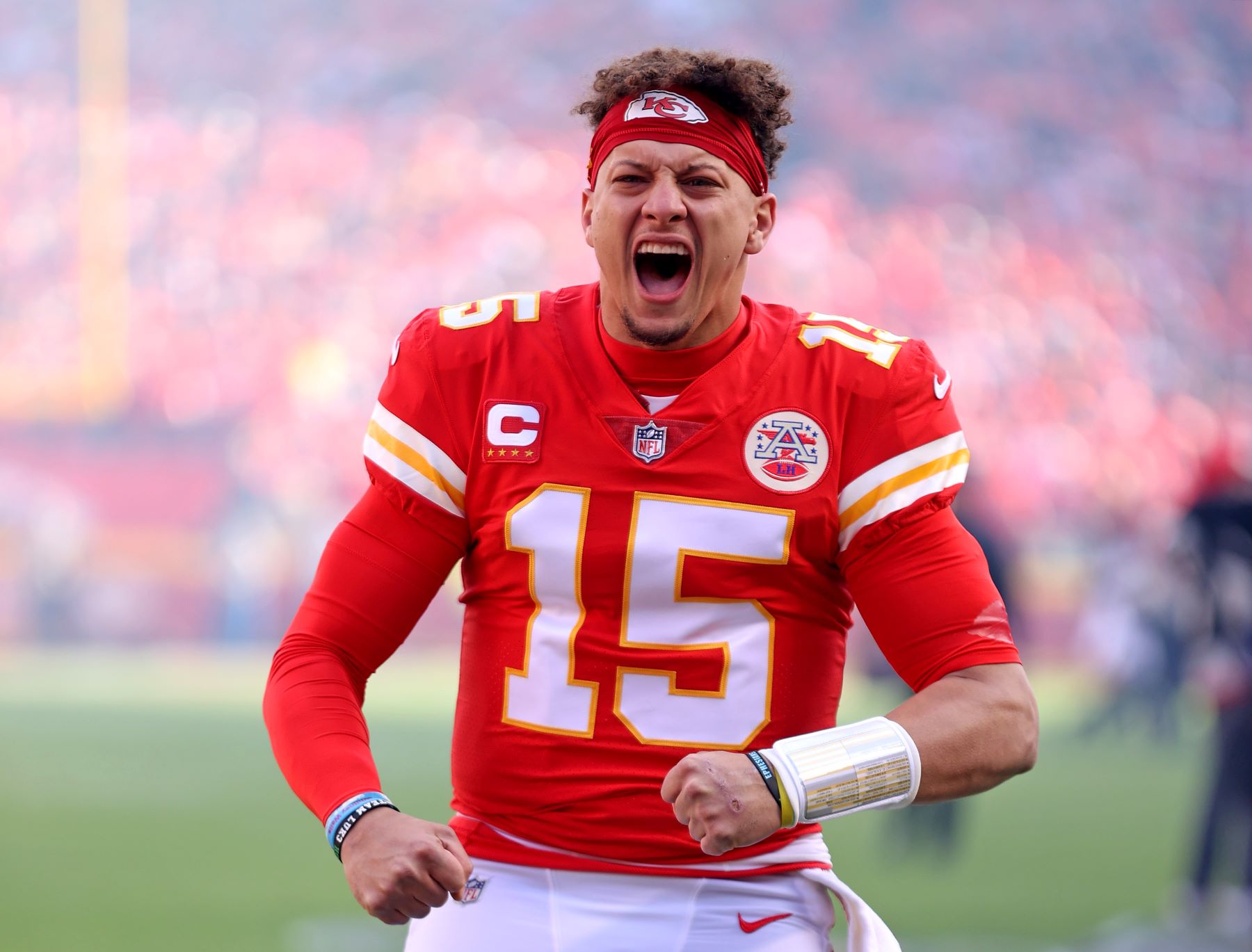 Patrick Mahomes
The son of retired MLB pitcher Pat Mahomes, Patrick Mahomes II played football, basketball, and baseball through high school, committing to Texas Tech despite being selected by the Detroit Tigers in the 2014 MLB Draft. The Tyler, Texas native played both football and baseball for the Red Raiders until his junior year when he quit baseball to focus solely on improving as a quarterback.
Taken with the 10th overall pick in the 2017 NFL Draft, Patrick has spent the first five seasons years of his NFL career with the Kansas City Chiefs, leading them to a victory in Super Bowl LIV and earning MVP honors. The 2018 Offensive Player of the Year became the second Black quarterback to become the Super Bowl MVP. He's just the third Black quarterback to win a Super Bowl. Patrick made it to the Super Bowl again (LV) against the Tampa Bay Buccaneers in 2021, experiencing the first loss by double digits in his NFL career.
Team: Kansas City Chiefs
Position: Quarterback
Height: 6'3″
Accomplishments: 2020 Super Bowl champion, 2018 NFL MVP, one-time All-Pro, four-time Pro Bowler
Drafted: No. 10 overall in 2017 by the Kansas City Chiefs
Throwing hand: Right
Nickname: Showtime, Magic Man, The Musician, The Gunslinger, Mahomeboy
---
Visit Pro Football Reference's profile on Patrick Mahomes.
Read the latest articles about Patrick Mahomes: