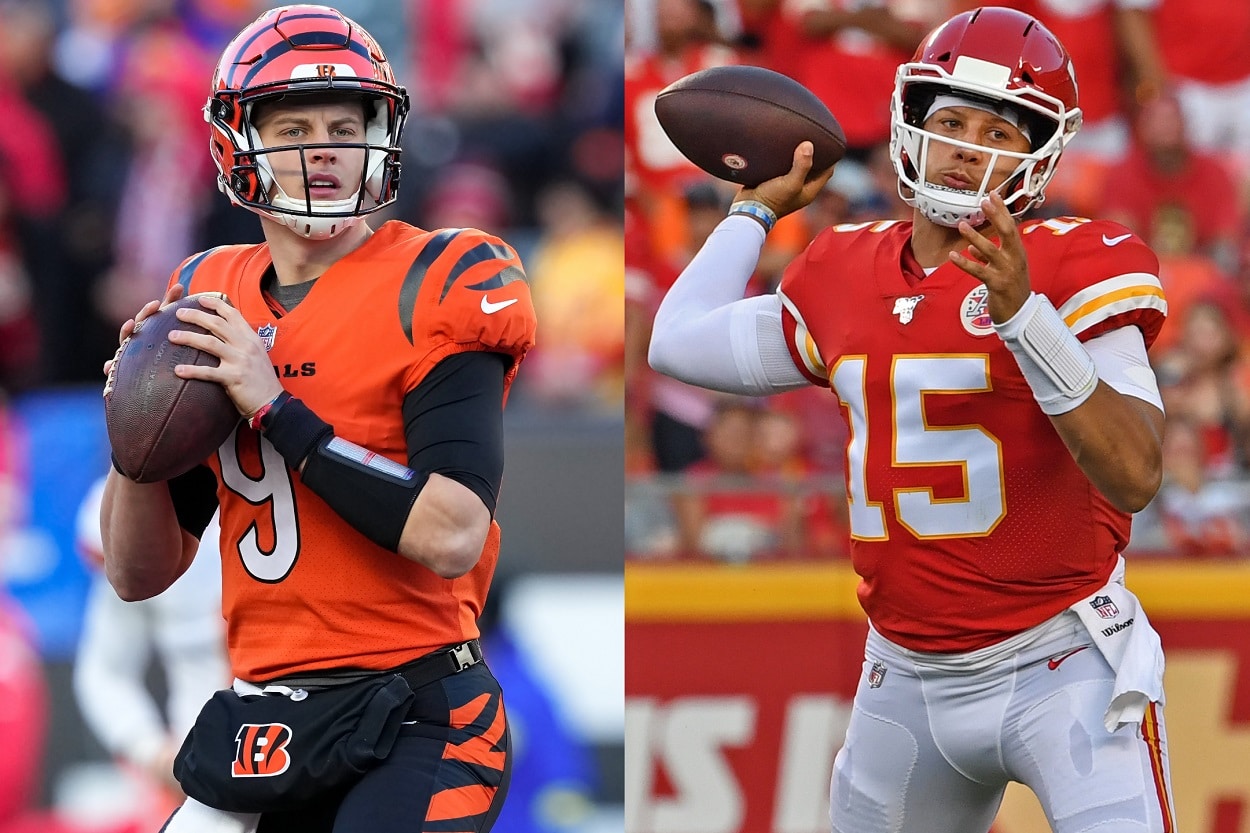 What Is Joe Burrow's Record Against Patrick Mahomes?
A look at the head-to-head record between Joe Burrow and Patrick Mahomes.
While Patrick Mahomes and the Kansas City Chiefs have owned just about every other team in the NFL over the last few years, the Cincinnati Bengals haven't been one of them. At least not since Joe Burrow entered the mix.
The AFC title game following the 2022 season, the second consecutive AFC title game between the Chiefs and Bengals, marked the fourth head-to-head battle between Mahomes and Burrow, the latter of whom has the edge in the rivalry thus far with a 3-1 record.
What's wild is that all four matchups between the two have been decided by three points.
While records can sometimes be misleading as far as personal performance is concerned, that wasn't the case for Burrow in the first three games of this rivalry, as he was simply the better quarterback overall.
In his three victories over the Chiefs, Joe Burrow has completed 72.2% of his passes for 982 yards (327.3 per game) with eight touchdowns against just one interception. In three losses, Patrick Mahomes has completed 67.3% of his passes for 757 yards (252.3 per game) with six touchdowns against two interceptions. Both also had one rushing touchdown, each running for a score in their Week 13 matchup during the 2022 regular season.
Mahomes, however, was the better QB in his victory in their most recent matchup. In leading the Chiefs to a 23-20 win to earn a trip to Super Bowl 57, Mahomes completed 67.4% of his passes for 326 yards and two touchdowns. Burrow completed 63.4% of his throws for 270 yards with one touchdown and two picks in the loss.
Joe Burrow vs. Patrick Mahomes: Head-to-head results and stats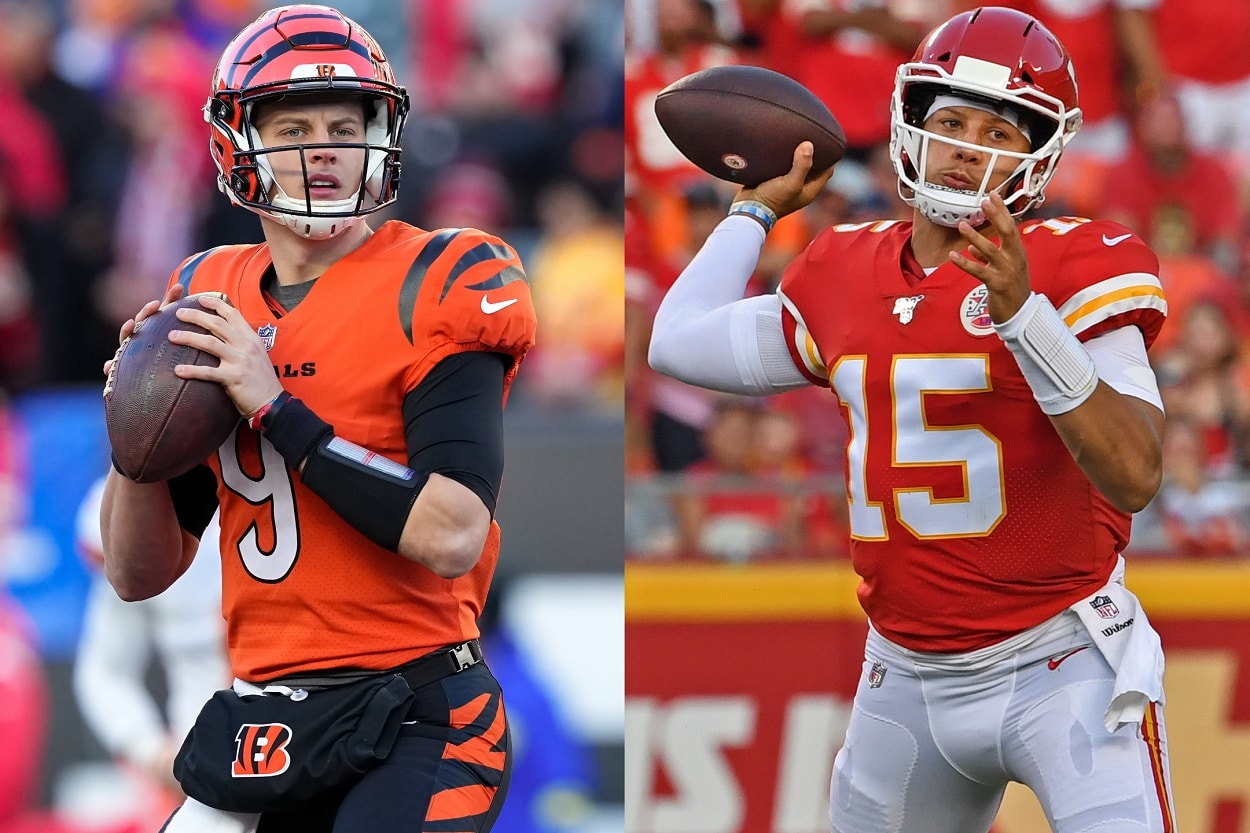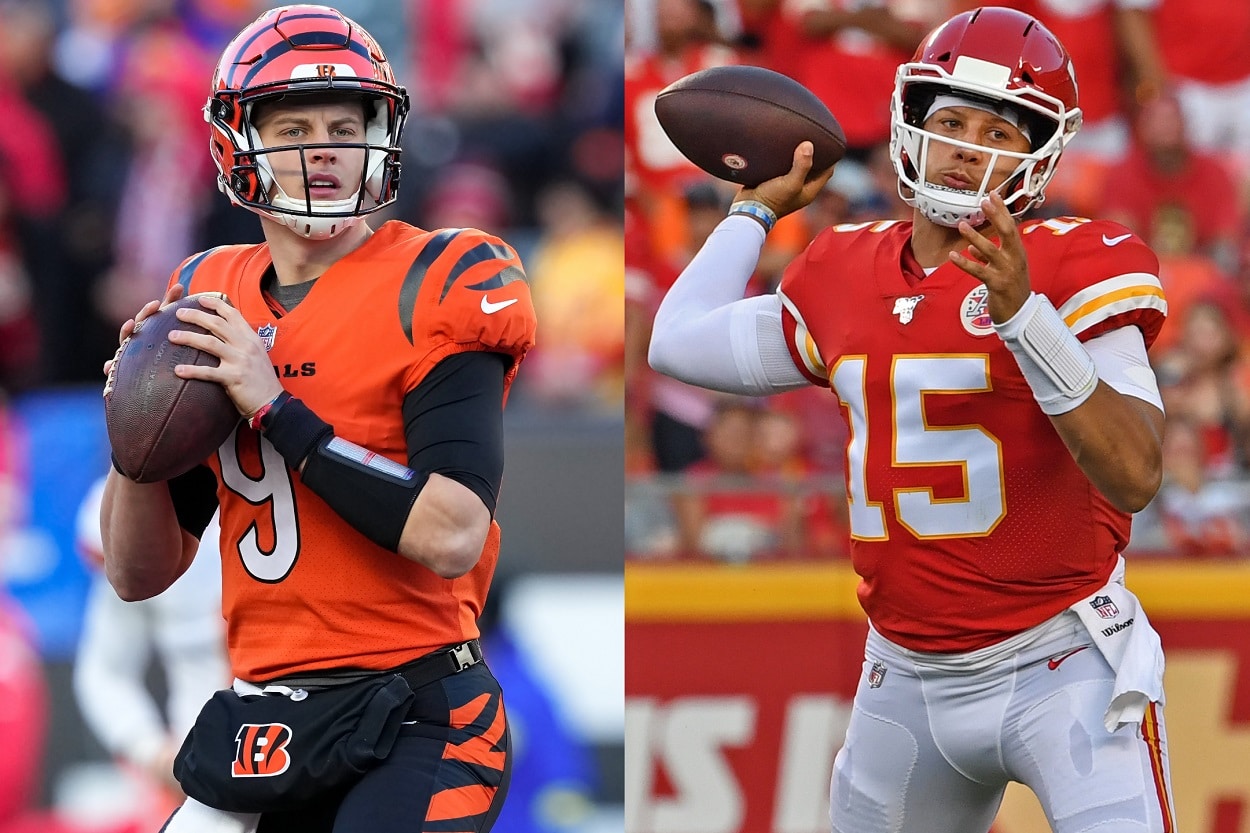 Here's a quick look at the head-to-head results between Joe Burrow and Patrick Mahomes.
| | | | |
| --- | --- | --- | --- |
| Date | Result | Joe Burrow Stats | Patrick Mahomes Stats |
| 1/2/22 | CIN-34, KC-31 | 30-39, 446 yards, 4 TD, 0 INT | 26-35, 259 yards, 2 TD, 0 INT |
| 1/30/22 | CIN-27, KC-24 (OT) | 23-38, 250 yards, 2 TD, 1 INT | 26-39, 275 yards, 3 TD, 2 INT |
| 12/4/22 | CIN-27, KC-24 | 25-31, 286 yards, 2 TD, 0 INT, 1 rush TD | 16-27, 223 yards, 1 TD, 0 INT, 1 rush TD |
| 1/29/23 | KC-23, CIN-20 | 26-41, 270 yards, 1 TD, 2 INT | 29-43, 326 yards, 2 TD, 0 INT |