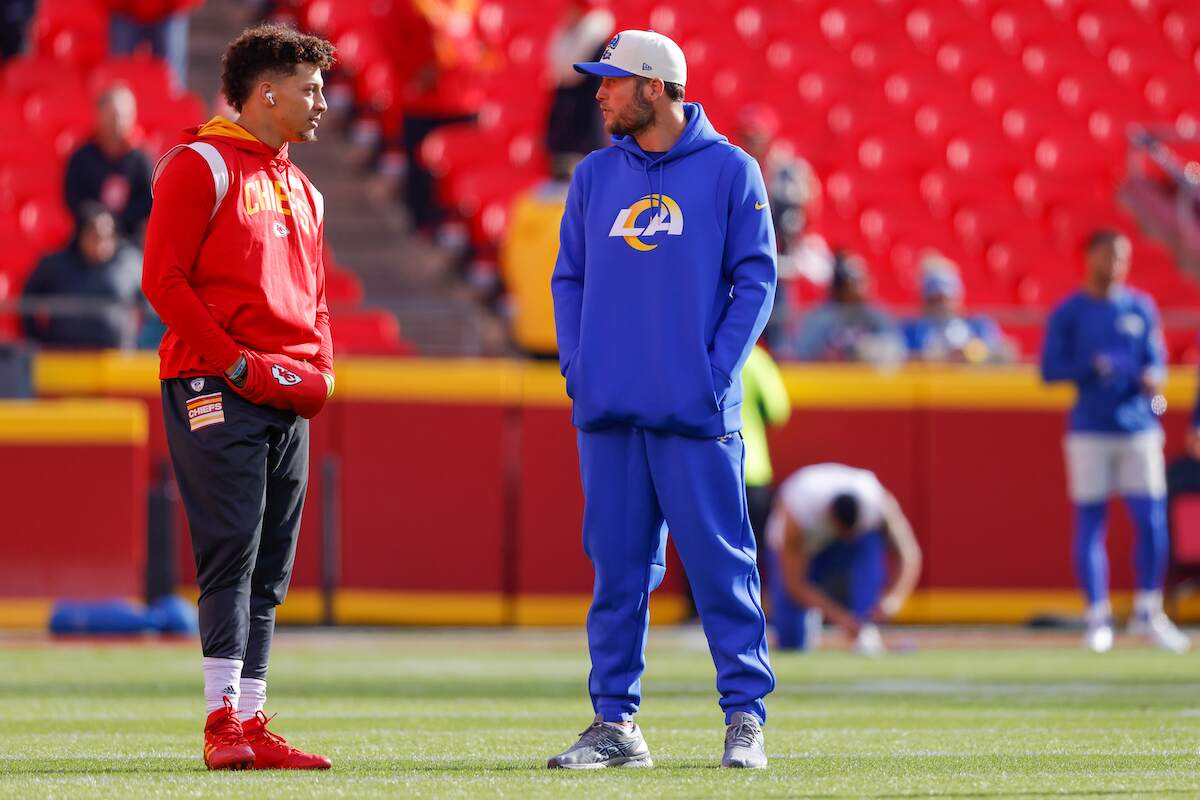 Fantasy Football Bye Week: When Does Your Quarterback Sit Out During the 2023–24 NFL Season?
Competitors must adjust their teams to accommodate for corresponding fantasy football bye weeks, especially since they run late into the season this year.
The 2023 NFL schedule gives fantasy football fans their first look at bye weeks for the 2023–24 NFL season. The newly expanded 18-game schedule incorporates bye weeks that start in Week 5 and end in Week 14.
Fantasy football competitors will have to adjust their teams to accommodate for corresponding fantasy football bye weeks, especially since they run late into the season this year. Knowing when your selected NFL players, especially NFL quarterbacks, will sit it out will impact your team's overall potential.
NFL bye weeks 2023
Bye weeks indicate when an NFL team is not on the game schedule. It is essential to know when there will be no matchup for the week, especially when selecting a fantasy football team. When a fantasy football bye week occurs, you will have to replace a fantasy player on your roster, making the timing of these weeks crucial to your overall success.
According to Lineups, "The NFL season is a long and grueling process, and teams have one bye week to help rest up." They explain, "This is when teams will take some time off and also work on preparing for the rest of the season. It gives a chance for teams to catch their breaths."
For the 2023–24 NFL season, bye weeks don't start until Week 5, giving fantasy owners time to adjust their rosters. However, in Week 7 and Week 13, six teams are on bye. Hopefully, you paid attention to this during your fantasy draft; it will take some juggling to ensure you have enough players on the field.
Here is a full list of every week there is a bye in 2023 and which teams sit out:
Week 5: Cleveland Browns, Los Angeles Chargers, Seattle Seahawks, Tampa Bay Buccaneers
Week 6: Green Bay Packers, Pittsburgh Steelers
Week 7: Carolina Panthers, Cincinnati Bengals, Dallas Cowboys, Houston Texans, New York Jets, Tennessee Titans
Week 8: None
Week 9: Denver Broncos, Detroit Lions, Jacksonville Jaguars, San Francisco 49ers
Week 10: Kansas City Chiefs, Los Angeles Rams, Miami Dolphins, Philadelphia Eagles
Week 11: Atlanta Falcons, Indianapolis Colts, New England Patriots, New Orleans Saints
Week 12: None
Week 13: Baltimore Ravens, Buffalo Bills, Chicago Bears, Las Vegas Raiders, Minnesota Vikings, New York Giants
Week 14: Arizona Cardinals, Washington Commanders
When does your fantasy quarterback sit out during the 2023-24 NFL bye weeks?
Since a fantasy football team does not accumulate points for players on a bye week, owners will have to find replacement players. This is especially difficult if you have a roster lacking depth. Having a quarterback on a bye week can wreak havoc on your overall strategy.
For example, for bye week 10, Philadelphia Eagles QB Jalen Hurts and Kansas City Chiefs QB Patrick Mahomes are on a bye week. Since these top-rated QBs won't be in the game, many fantasy teams will come up short without their No. 1 draft picks playing.
Here are all the QBs sitting out due to bye weeks for the 2023 NFL season:
Week 5: Justin Herbert, Deshaun Watson, Geno Smith, Baker Mayfield, Kyle Trask, Drew Lock, Dorian Thompson-Robinson, PJ Walker, Easton Stick
Week 6: Jordan Love, Kenny Pickett, Mitch Trubisky, Sean Clifford
Week 7: Joe Burrow, Dak Prescott, Ryan Tannehill, C.J. Stroud, Bryce Young, Zach Wilson, Trey Lance, Malik Willis, Andy Dalton, Cooper Rush, Davis Mills, Case Keenum, Will Levis, Jake Browning
Week 9: Trevor Lawrence, Jared Goff, Brock Purdy, Russell Wilson, Sam Darnold, Teddy Bridgewater, Jarrett Stidham, C.J. Beathard, Brandon Allen, David Blough
Week 10: Jalen Hurts, Patrick Mahomes, Tua Tagovailoa, Matthew Stafford, Mike White, Marcus Mariota, Stetson Bennett, Tanner McKee, Skylar Thompson, Blaine Gabbert
Week 11: Anthony Richardson, Derek Carr, Mac Jones, Desmond Ridder, Taylor Heinicke, Jameis Winston, Gardner Minshew II, Bailey Zappe, Malik Cunningham, Matt Corral
Week 13: Josh Allen, Lamar Jackson, Justin Fields, Daniel Jones, Kirk Cousins, Jimmy Garoppolo, Tyrod Taylor, Tyler Huntley, Nick Mullens, Brian Hoyer, Kyle Allen, Aidan O'Connell, Tyson Bagent, Jaren Hall
Week 14: Sam Howell, Joshua Dobbs, Clayton Tune, Jacoby Brissett
Fantasy football players affected by Week 14 byes
Week 14 byes are particularly bad for fantasy performances since it's often the first round of fantasy football playoffs. Players for the Washington Commanders and Arizona Cardinals will be unavailable for this crucial week on the fantasy schedule. 
While only two teams sit out this week, here are the QBs and notable players who will sit it out for Week 14 of the 2023–24 NFL season:
Washington Commanders: Sam Howell (QB), Jacoby Brissett (QB), Terry McLaurin (WR), Jahan Dotson (WR), Brian Robinson, Jr. (RB)
Arizona Cardinals: Joshua Dobbs (QB), Clayton Tune (QB), Marquise Brown (WR), James Conner (RB)