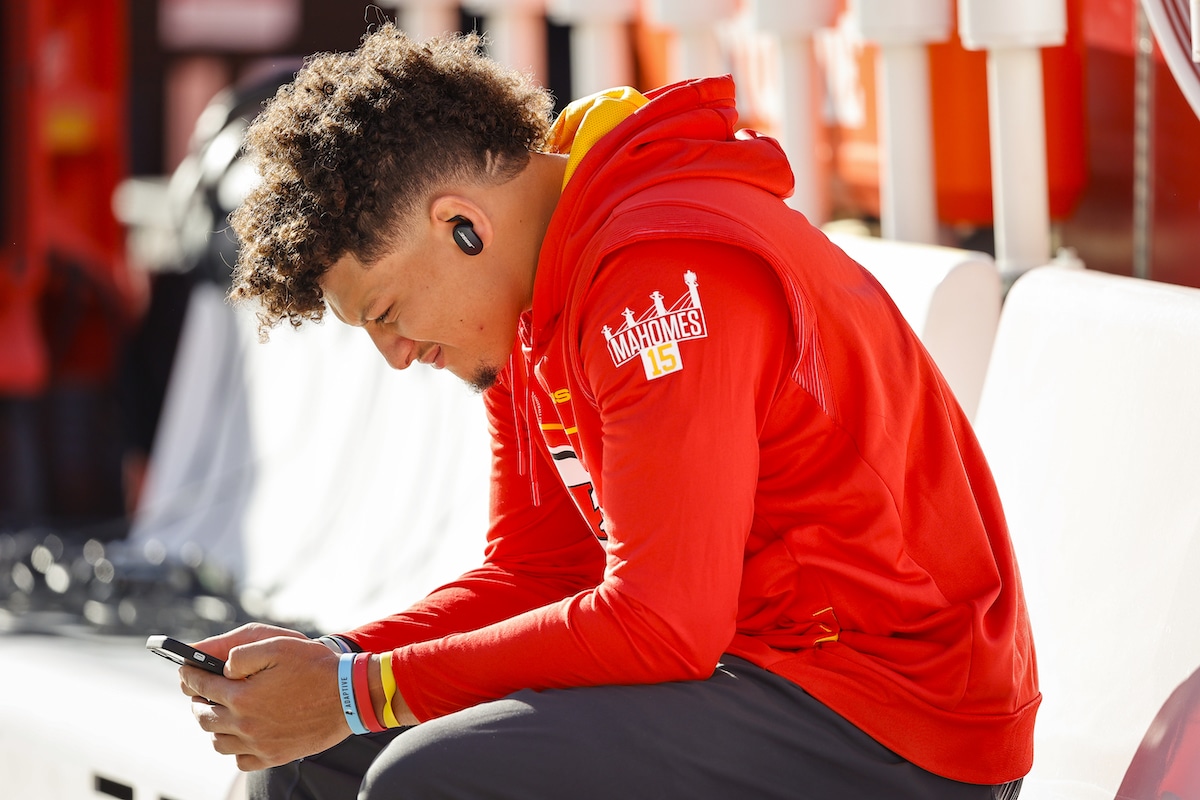 The Most Popular NFL Players to Follow on Social Media in 2023
Success and personality can both lead to massive followings for the most popular NFL players.
Even though most of the thousand-plus active NFL players won't play in the league for too long, some excel and rise to superstardom. As is the case in every other major sports league, like the NBA, this helps boost the social media profiles of the most popular NFL players.
Of course, their personalities can have a substantial impact, as well. The most popular NFL players are typically the best in the league, but the popularity-following correlation isn't perfect.
Here's a look at the 10 most popular NFL players fans can follow on social media in 2023, using Instagram followers as of August 2023 to determine the order.
10. Tyreek Hill: 2 million followers
Miami Dolphins wide receiver Tyreek Hill uses the handle @Cheetah on Instagram and Twitter, and he's on TikTok with the handle @tyreekhill. On Facebook, his handle is just his name. The speedy target, who routinely posts massive stats while leaving opposing secondary members in the dust, certainly has one of the most appropriate handles in the league.
9. Von Miller: 2 million followers
Two-time Super Bowl champion Von Miller has a huge following but doesn't have a huge social media presence. The Buffalo Bills edge-rusher is on Instagram and TikTok under the handle @VonMiller. He generally keeps a low profile on social media, but his success on the field has translated into eight Pro Bowl appearances and a substantial audience.
8. Aaron Rodgers: 2.1 million followers
Aaron Rodgers is certainly one of the most popular NFL players, but that's not entirely reflected by his Instagram follower count. He's on Instagram, Twitter, and Facebook under the same handle, @aaronrodgers12. His social media posts can sometimes be controversial due to his views on various topics outside of football.
7. Dak Prescott: 2.2 million followers
The Dallas Cowboys quarterback is on social media with a variety of handles. On Instagram, he's @_4dak; on Twitter, he's just @dak. On TikTok, however, he's @DakPrescott. On every platform, being the quarterback of America's Team probably helps boost his popularity rather significantly.
6. Saquon Barkley: 2.5 million followers
The New York Giants running back is on Instagram and Twitter under the same eponymous handle, @saquon. Like most NFL players, he keeps his head low on his socials, but he's not afraid to use his platform to talk about what he dislikes about his current career situation.
5. JuJu Smith-Schuster: 3.4 million followers
The New England Patriots wide receiver has a relatively well-known name that has also become his handle on Instagram and TikTok, @juju. On Twitter, though, his handle is @TeamJuju, and it's his name on Facebook. His love of gaming and generally outspoken nature have both allowed him to rack up millions of followers even though he's made just a single Pro Bowl appearance over six seasons with the Pittsburgh Steelers and Kansas City Chiefs.
4. Joe Burrow: 3.9 million followers
Joe Burrow is the young quarterback for the Cincinnati Bengals, and the 2020 first overall pick already has a large following. He's @joey_b9 on Instagram and @JoeyB on Twitter, though he's relatively inactive on the latter platform. His most controversial take came when he talked about his opinion on abortion rights, which likely affected his follower counts.
3. Russell Wilson: 5.5 million followers
The one-time Super Bowl champ and quarterback for the Denver Broncos is one of a few players with more than 5 million followers. He's @dangerusswilson on Instagram, Twitter, and TikTok, and his handle is his name on Facebook. Wilson famously keeps a clean image that doesn't always allow him to showcase his personality.
2. Patrick Mahomes: 5.7 million followers
Patrick Mahomes is perhaps the best quarterback in the NFL right now, and he takes the reins from a retired Tom Brady as the most-followed quarterback. He posts under the handle @PatrickMahomes on Instagram and Twitter, and his Facebook handle is his name. Mahomes and his family are very active on social media, and predictably, they get into a few minor controversies now and again.
1. Odell Beckham Jr.: 17.5 million followers
Odell Beckham Jr. is currently the most popular NFL player, at least in terms of Instagram following, and it's not even close. He has more followers than the next three guys combined. The Baltimore Ravens wide receiver posts under the handle @obj on Instagram, Twitter, and TikTok, and his Facebook is just his name.