Patrick Mahomes' Wife Crushes Trash-Talking Bengals With 1 Tweet
The Cincinnati Bengals started talking trash halfway through their route of the Buffalo Bills in the Divisional Round of the NFL Playoffs and didn't stop until the Kansas City Chiefs shut them up in the AFC Championship. The Chiefs sent the Bengals home with a 23-20 victory, and many took pleasure in the loudmouthed AFC North team's demise. One of those people was Patrick Mahomes' wife, Brittany Mahomes. The QB's wife had taken on Chiefs opponents and their fans on social media before but has largely been quiet this season. That's until she decided to take a shot at Bengals cornerback Eli Apple.
Brittany Mahomes destroyed Eli Apple with three words and an emoji
After the Bengals beat the Bills in the Divisional Round, Eli Apple carried the trash talk from the field and onto Twitter. As Bills wide receiver Stefon Diggs took to social media to explain his frustrated reaction at the end of the game, Apple decided to get involved.
Diggs tweeted, "It's easy to criticize my reaction more than the result." Apple responded by quote tweeting Diggs, writing, "Cancun on 3," followed by the heart hands emoji often used by injured Bills safety Damar Hamlin.
After the reference to the Bills going on vacation after their elimination, Apple and the Bengals set their sights on the Chiefs, talking about their 3-0 record vs. Mahomes and calling Arrowhead Stadium "Burrowhead."
That was enough to set Patrick Mahomes' wife off after the Chiefs won in the AFC Championship.
Brittany Mahomes — who has maintained a lower profile this season, possibly at the behest of her husband — tweeted three simple words after the game, obviously aimed at Apple and the Bengals: "Cancun on 3" with a two fingers emoji.
"The internet is undefeated…"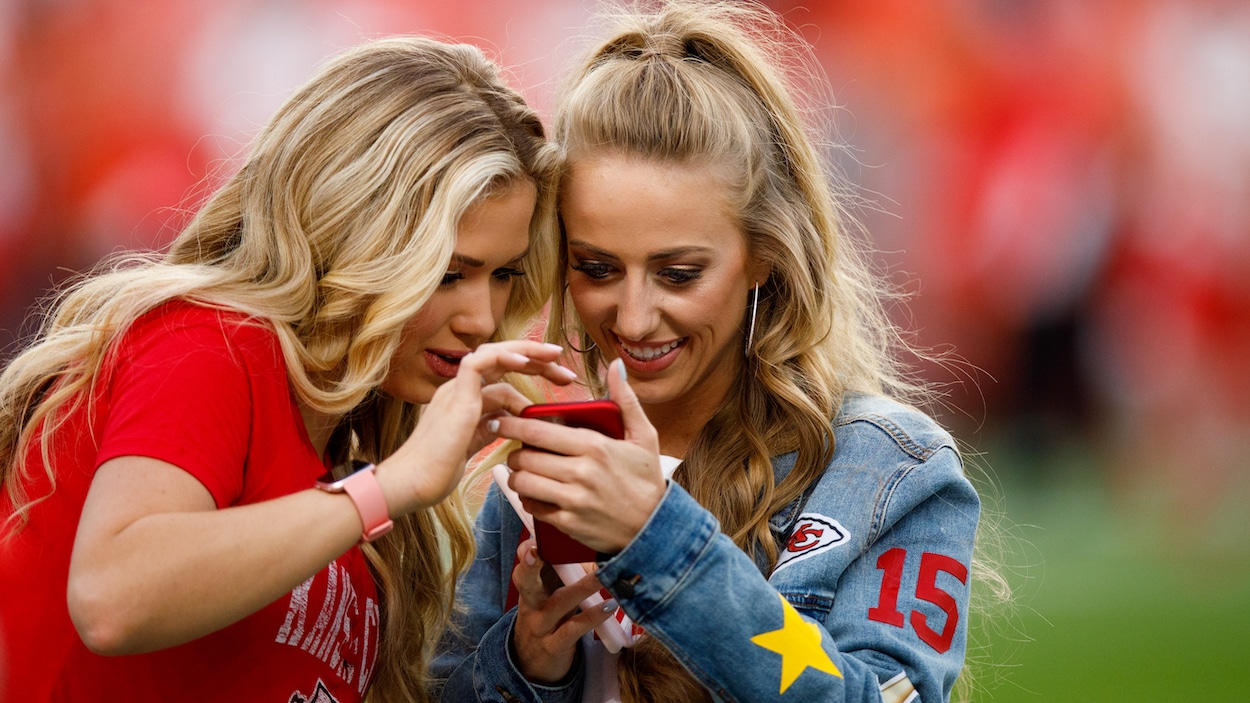 After the Chiefs-Bengals game, Brittany Mahomes wasn't the only one who decided to take a shot at Eli Apple and his Cincinnati teammates. "Cancun on 3," both with and without the heart hands emoji, was the sarcastic battle cry of Bengals haters everywhere.
Chiefs safety Juan Thornhill, defensive tackle Khalen Saunders, and even Jimmy's Famous Seafood's official account got into the action, while Baltimore Ravens linebacker Patrick McQueen suggested another vacation destination for Apple.
Maybe all this taught Apple a lesson, but probably not. For his part, Diggs shared his takeaway from the situation, tweeting, "The internet is undefeated…"