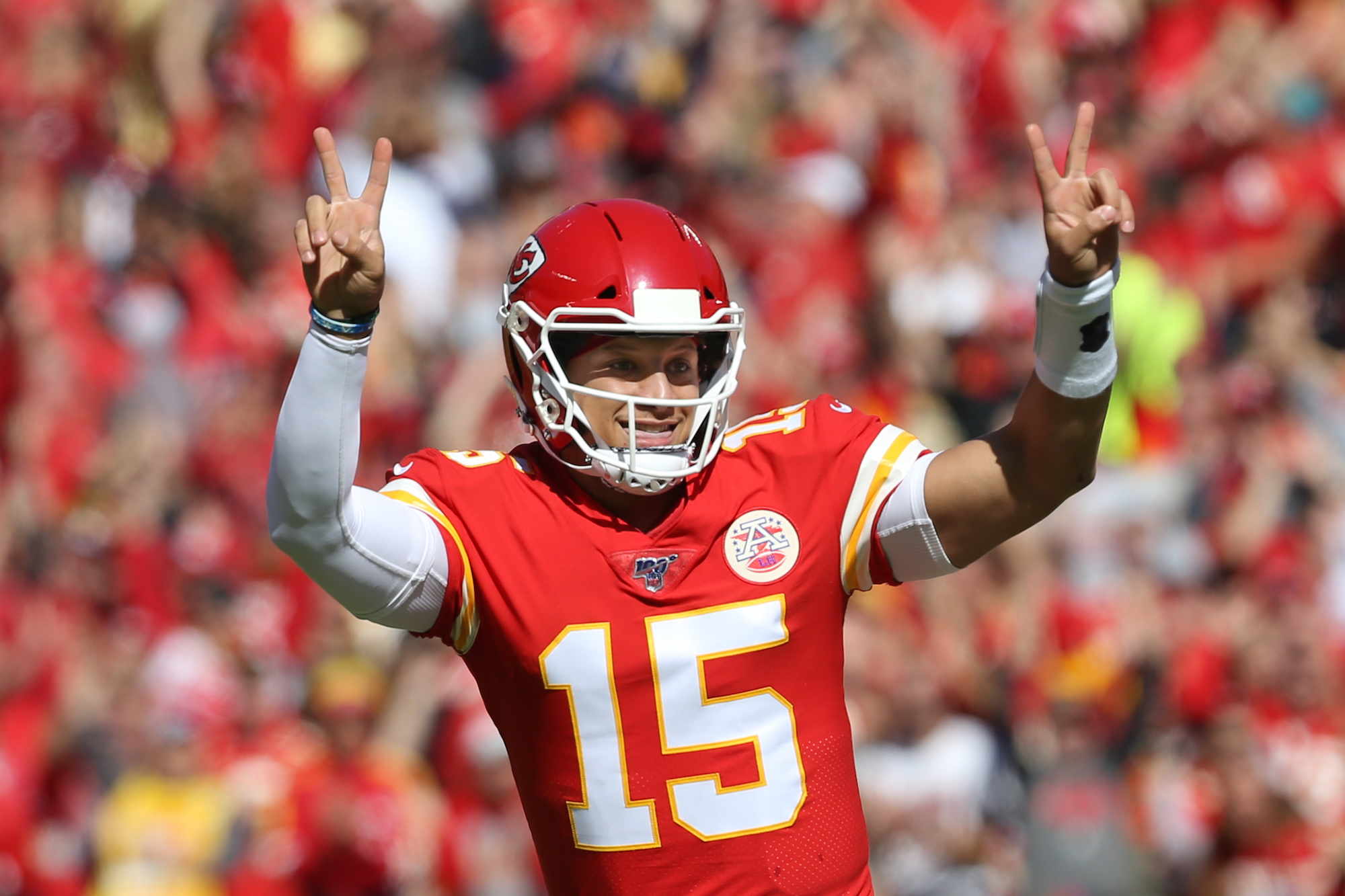 The Kansas City Chiefs Can Avoid Disaster Thanks to Guarantee Mechanisms in Patrick Mahomes' New Contract
You've probably heard mention of Patrick Mahomes' contract including "guarantee mechanisms." Those inclusions helped both parties get what they wanted.
While everyone knew that Patrick Mahomes was going to get paid, nobody expected Monday's contract news. In case you missed it, the Kansas City Chiefs inked their star quarterback to a massive 10-year, $450 million extension. Although the raw numbers are pretty understandable—everyone can wrap their mind around the years and millions of dollars—there were plenty of technical nuances buried in the fine print. Take, for example, the concept of a guaranteed mechanism.
As you probably saw in a variety of tweets, Mahomes deal with the Chiefs includes those mechanisms. While they might not mean much to your average fan, they actually serve a valuable purpose for both parties.
Patrick Mahomes got paid on Monday
As any veteran sports fan can tell you, few things are worse than losing a star player to free agency. The Kansas City Chiefs ensured that Patrick Mahomes won't be leaving Missouri anytime soon.
"League sources told ESPN's Adam Schefter that the deal is worth $450 million over the 10-year period and could be worth up to $503 million," ESPN explained. "The extension includes a $140 million injury guarantee, as well as a no-trade clause."
While those numbers may raise some eyebrows—10 years is an eternity in the world of pro sports—it's hard to argue that Mahomes hasn't earned the deal. During his two seasons as KC's starter, the young quarterback has developed into a legitimate star. He's already thrown for 9,412 yards and 76 touchdowns, claimed an MVP title, and made the Chiefs' postseason struggles a thing of the past.
What are guarantee mechanisms, and how do they work?
Given the risks of professional football, the biggest stars are always going to demand a significant amount of guaranteed money. While Patrick Mahomes is no exception, his deal also includes "guarantee mechanisms." But what do those actually entail?
Thankfully, Ian Rapoport provided a concise explanation. "What's the guarantee mechanism? Basically, the team guarantees Patrick Mahomes' salary a year out," he wrote on Twitter. "And if they don't pick up each guarantee, they have to cut him (to avoid picking up the future guarantee)."
While things are a bit more complicated than that—Spotrac has a good summary of what money is guaranteed at what point—, the mechanisms provide some security for both parties.
From Mahomes' perspective, it means he'll always be a year ahead of the financial curve; if the Chiefs were to cut him during the 2024 season, for example, he'll already have a good chunk of the next campaign's salary guaranteed. In reality, though, his deal is probably fully guaranteed, even if it's not technically written as such.
On the club's side of things, they have a way to get out of the deal in case of an emergency. While it's not ideal to burn millions of dollars paying a player who isn't on your roster, it's better to ruin a single season than to spend the next decade in salary cap hell.
The Chiefs and Patrick Mahomes probably won't need those guarantee mechanisms, though
Thanks to the guarantee mechanisms, the Chiefs can get out of the Patrick Mahomes deal without any long-term damage to their salary cap situation. While no one knows what the future holds, they probably won't be planning on cutting their franchise quarterback anytime soon.
Shortly after signing his contract, Mahomes posted a video on Twitter, tracing the path of his NFL career. It ended with a simple message: "we're chasing a dynasty." While it's impossible to know how the roster will change over the next 12 seasons, the Chiefs are certainly in good shape to make that statement a reality. Their offense is already world-class, the defense improved down the stretch under Steve Spagnuolo, and Mahomes himself can compensate for a multitude of issues.
Although there always inherent risks baked into any long-term commitment, everyone has to be pretty content with the deal. The Chiefs get to keep their franchise player and, in case of emergency, can get out of the deal without paying a decade of guaranteed money; Mahomes gets to stay in Kansas City and play under a contract that, barring a catastrophic injury, is essentially uncuttable.
While you can't make everyone happy every time, it's tough to take too much issue with this deal.
Stats courtesy of Pro-Football-Reference