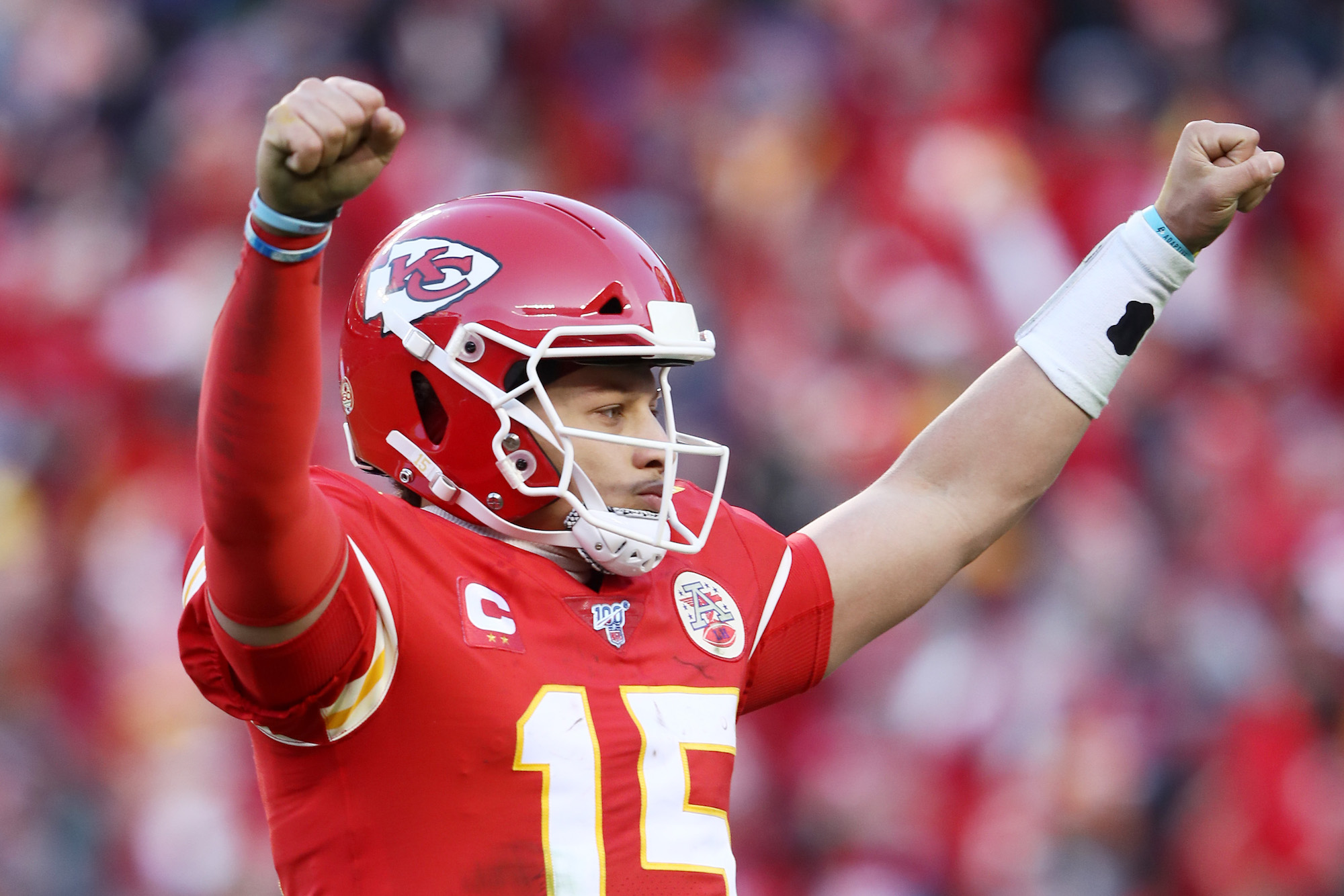 Patrick Mahomes' $450 Million Contract Makes Him Wealthier Than 7 Different Countries
Trying to wrap your mind around the scale of Patrick Mahomes' contract extension? The Kansas City Chiefs quarterback will make more money than several small countries.
While every pro athlete makes plenty of money, Patrick Mahomes has taken things to the next level. The Kansas City Chiefs quarterback recently agreed to a massive 10-year deal worth at least $450 million. That number is already impressive on its own, but, seems even larger when placed in a non-sports context.
Over the course of that new contract, Mahomes can make up to $503 million. By the time the deal has run its course, the quarterback will be wealthier than at least seven different countries.
Patrick Mahomes earned his historic contract extension
As any sports fan can tell you, plenty of athletes have signed unwarranted and overpriced contract extensions. Patrick Mahomes, however, already earned the right to be the highest-paid player in the NFL.
For years, the Chiefs couldn't solve two main issues. First, the club simply couldn't draft a reliable starting quarterback; while the likes of Joe Montana, Trent Green, and Alex Smith all stepped under center, they have hired guns rather than homegrown talent. Kansas City's brass had a chance to fix things in 1983 but dropped the ball. They selected Todd Blackledge, leaving Jim Kelly, Tony Eason, Ken O'Brien, and Dan Marino on the board.
The Chiefs also developed a reputation as a team that simply couldn't get over the hump. No matter how good the regular season went, things fell apart once the playoffs began. From blowing 28-point leads to missing three field goals in a single game, Kansas City fans have seen every possible way to collapse in the postseason.
In only three years on the job, however, Patrick Mahomes has changed both those realities. Beyond his obvious statistical dominance—the quarterback has thrown for 9,412 yards and 76 touchdowns during his young career, claiming an NFL MVP award and a Super Bowl title—he's changed the entire trajectory of the franchise. The Chiefs are no longer a good team missing a could of pieces; they have arguably the best player in the entire NFL tied down for the foreseeable future.
Making more than seven different countries
When Adam Schefter broke the news about Patrick Mahomes' contract on Monday afternoon, the sports world's collective jaw hit the floor. While everyone knew the quarterback would get paid, a 10-year deal worth $450 million was more than anyone expected.
While the number is impressive enough on its own, Mahomes' contract gets even more impressive when placed in a non-football context. Based on the International Monetary Fund's estimates, the quarterback will earn more over the course of the deal than the GDP of seven countries; if Mahomes earns the maximum possible $503 million, he'll jump ahead of an eighth country.
Although a bit of context is needed—Mahomes obviously won't receive all of his money at once, would lose hundreds of millions if he was cut, and will have to pay taxes on his salary—the quarterback's contract obviously makes him incredibly wealthy. While the likes of Tuvalu and the Marshall Islands aren't exactly financial powerhouses, it's still wild to think that their economies are worth less than a single football player.
Patrick Mahomes is just getting started
In three NFL seasons, Patrick Mahomes has already done enough to fill an entire career. The Kansas City Chiefs quarterback, however, is just getting started.
After signing his new contract, Mahomes posted a video on Twitter tracing the chronology of his career; it ended with the statement, "we're chasing a dynasty." Purely from a footballing perspective, it's hard to argue with that statement. While it's impossible to know what the future will hold, the Chiefs are currently in good shape to keep pushing for titles. Their offense is already world-class, the defense improved down the stretch under Steve Spagnuolo, and Mahomes himself can compensate for a multitude of issues.
From a financial perspective, Mahomes is also still growing. While the quarterback has plenty of endorsements and his own burgeoning brand, he hasn't reached the same level some other big-name stars. Tom Brady, for example, has built an empire around his 'TB12' identity; in Aaron Rodgers 2019, Aaron Rodgers teamed up with two partners to launch a venture capital fund. If Mahomes keeps winning, and there's no reason to think he won't, his portfolio will continue to grow.
Everyone knows that pro athletes are rich. Patrick Mahomes, however, is taking things to a whole new level.
Stats courtesy of Pro-Football-Reference