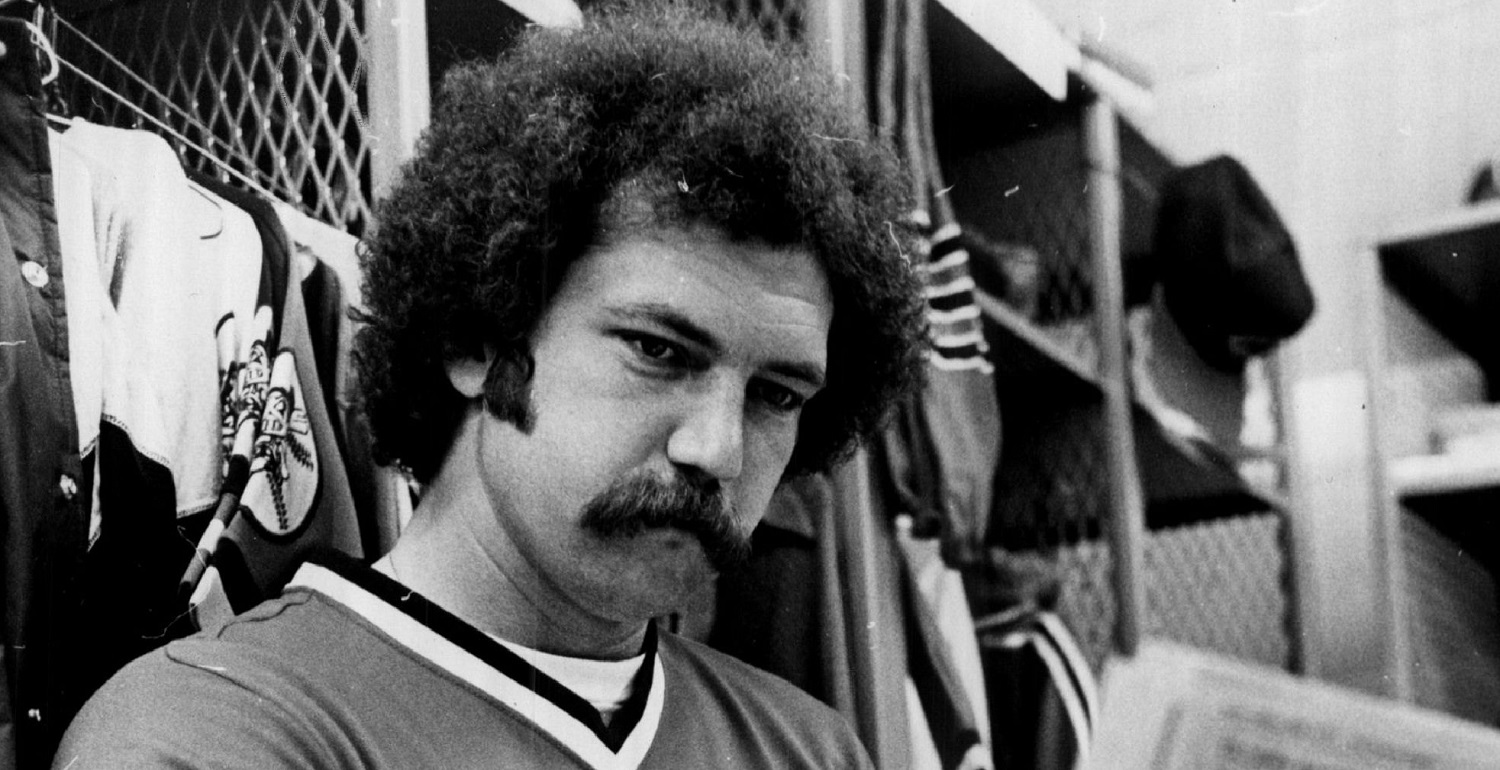 MLB History Is Littered With Patrick Mahomes-Sized Contract Mistakes
Kansas City Chiefs fans may be excited about Patrick Mahomes' 10-year extension, but MLB teams have a long history of regretting lengthy contracts.
The good news for Kansas City Chiefs fans is that they will have the services of quarterback Patrick Mahomes for another decade following the agreement on a contract extension. The bad news for fans of the Super Bowl LIV champions is that they could be living under the burden of that contract long after Mahomes has thrown his last NFL pass.
The sample size is admittedly small, but Major League Baseball has demonstrated repeatedly that teams tend to regret 10-year contracts very quickly. Don't believe that to be the case? Well, mention Wayne Garland to a Cleveland Indians fan.
Wayne Garland broke new MLB ground in 1977
Patrick Mahomes' 10-year extension with the Kansas City Chiefs is groundbreaking for NFL players. No team has ever committed as much money to a player as the Chiefs will be spending on Mahomes if he makes it to the finish line.
"If" is the key word. Baseball owners have made a few 10-year deals over the years and nearly all have regretted doing so. Sometimes the regret kicks in as early as the second season, which was the case with Wayne Garland of the Cleveland Indians.
Garland was one of the first MLB players allowed to test free agency by playing out his option. He gambled on himself by pitching the 1976 season with the Baltimore Orioles without a contract and hit the lottery. His 20-7 record with a 2.68 ERA attracted plenty of interest.
Garland had hoped for $1 million over five seasons, but agent Jerry Kapstein ratcheted up the price and the duration to $2.3 million over 10 years. The numbers stunned the baseball world.
Sure, it was a gamble. But the Indians needed an ace to lift them out of mediocrity (or worse) and Garland was 25 years old.
Garland went 13-19 with a reasonable 3.59 ERA on a bad team in 1977, but it went rapidly downhill from there. The pain he'd fought through that first season didn't get better with offseason rest. Six starts into the 1978 season, he was shelved and sent off for rotator cuff surgery.
Garland tried his hardest to return, but a 13-26 record and 5.02 ERA from 1979-81 meant the end of the line.
In the case of Patrick Mahomes, let's not forget that football is a whole lot harder on the body than baseball.
More examples of Patrick Mahomes-like deals
No one realized Wayne Garland was headed for trouble by the time the Texas Rangers gave Richie Zisk $3 million over 10 years after the 1977 World Series. It wouldn't have mattered to the Rangers anyway since position players are less of a gamble … in theory.
Zisk had just hit .290 with 30 home runs for the Chicago White Sox. His totals in three seasons with the Rangers were .271 with 59 round-trippers – good but not great. On Dec. 12, 1980, Texas made an 11-player deal with the Seattle Mariners and perhaps hoped no one noticed that Zisk was part of the trade. Seattle got .286 and 49 homers out of him before releasing Zisk after three seasons.
The Rangers didn't learn their lesson. Perhaps emboldened by the fact that the New York Yankees got eight-plus solid seasons out of Dave Winfield beginning in 1981 in a deal that would have maxed out at $23 million over 10 years, Texas signed Alex Rodriguez for $252 million over 10 years in 2001.
A-Rod hit like a madman – a .305 average and 156 homers plus 44 stolen bases over three seasons – but the Rangers brass realized the financials weren't sustainable for a cellar-dwelling team. Rodriguez was traded to the New York Yankees and opted out of his contract with three years remaining.
At one point, the Yankees had A-Rod on the books for $275 million and Derek Jeter for $189 million, both over 10 years. Rodriguez was productive enough for three years on his new deal, meaning the Rangers' original 10-year contract was almost justifiable, but he went downhill fairly quickly at age 35. Jeter's deal began in 2001, and he was in his prime for the duration, making it a rare success story.
Mike Trout and Bryce Harper set new standards for years
The more recent megadeals have mostly worked out poorly for MLB teams, which is why the Patrick Mahomes NFL deal bears watching.
The Colorado Rockies negotiated an extension with Troy Tulowitzki in 2011 that made his package $157 million over 10 years. He ended up in Toronto in 2015 and managed just five games with the Yankees in 2019 to end a never-ending series of injuries and disappointments.
The Milwaukee Brewers worked a similar extension with Ryan Braun in 2011. It's not that he's set the world on fire, but writing $145 million worth of checks through 2020 hasn't required ownership to hold a pen in one hand and pinch its nose with the other.
The Los Angeles Angels made a mistake in signing Albert Pujols for $254 million in 2012. He stopped hitting for average almost immediately, most of his power is now gone, and he hits into more double plays than just about anyone ever.
Angels teammate Mike Trout is too early into a deal that will pay $430 million over 12 years and expire when he's 39 years old. Ditto for Bryce Harper and his Philadelphia Phillies contract calling for $330 million over 13 years. The per-year averages could look like bargains by 2025 if they're producing or disasters if they're not.