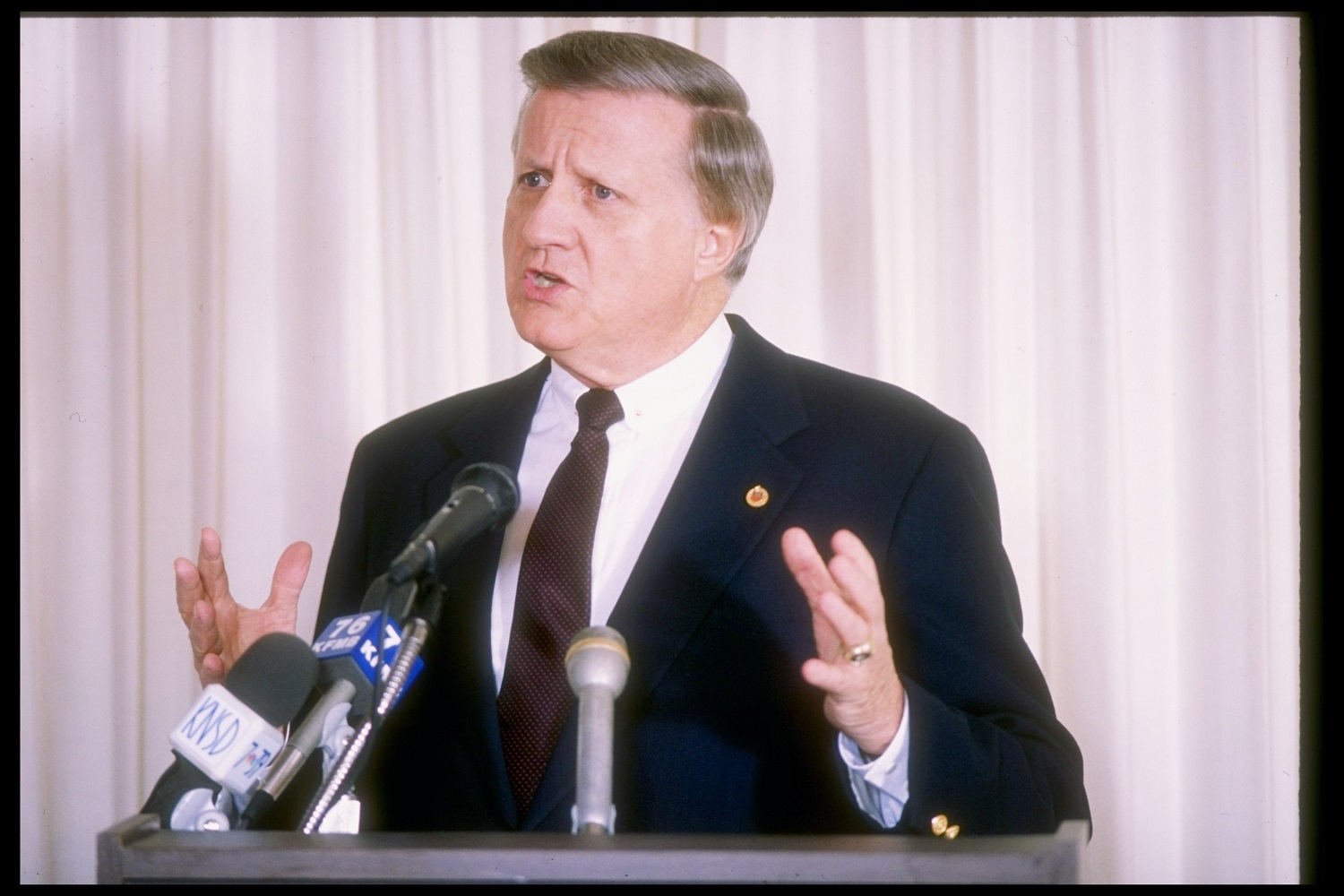 Why Did George Steinbrenner Resent Dave Winfield?
Dave Winfield outsmarted New York Yankees owner George Steinbrenner during free agency after the 1980 season.
An old expression suggests that the devil is in the details. Failing to detect the demon in negotiations before the 1981 season, George Steinbrenner turned into a figurative devil himself. His petty behavior toward star outfielder Dave Winfield would cost him dearly – financially and in the way he was perceived by others.
Of all the rash, hot-headed decisions on his resume, what the New York Yankees owner did in 1990 was the biggest mistake of his time in Major League Baseball.
Ted Turner costs George Steinbrenner some big money
Having seen his New York Yankees win 103 regular-season games only to be swept out of the 1980 American League Championship Series by the Kansas City Royals, owner George Steinbrenner wasn't about to stand pat. The Yankees wanted to add a big bat in the offseason and did so, but not without unhappy developments beforehand and afterward.
Problem No. 1 for the Yankees was that Ted Turner drove up the price for Dave Winfield in the course of the Atlanta Braves' negotiations with Claudell Washington, who hit the free-agent market after seven seasons with the Oakland A's.
At 26 years old, Washington had a .280 average, hit for a bit of power, and was a speed demon on the bases. But he was also a liability in the field. In total, he wasn't worth anywhere near the five-year, $3.5 million contract that Turner awarded Washington.
Winfield was leaving the San Diego Padres after seven-plus seasons with a batting average that was only marginally better (.284), but he had more pop in his bat and was a better all-around athlete. He was 29 years old, a Gold Glove outfielder, a four-time All-Star – and about to get even richer than expected after Washington drove up the price for top talent by signing his Braves deal.
Dave Winfield's agent was too smart for George Steinbrenner
George Steinbrenner's problems pinning down Dave Winfield on a contract were compounded – pun intended – by agent Al Frohman, who insisted upon a cost-of-living escalator clause on top of what would be reported initially as a 10-year, $15 million contract. Steinbrenner knew the cost would run higher, but the New York Yankees owner underestimated the effect of the escalator and soon realized he'd been outfoxed.
The combination of the contract and the Yankees' failures on the field led to repeated sniping by the owner, reaching a new peak in September 1985 with perhaps the most famous George Steinbrenner tirade of them all:
"Where is Reggie Jackson? We need a Mr. October or a Mr. September. Winfield is Mr. May."

George Steinbrenner
Steinbrenner's criticism that day was also aimed at Ken Griffey Sr. and Don Baylor, but Winfield took the big hit because he was making the big money. The Yankees reached the World Series in Winfield's first season in New York but never returned to the postseason during his remaining years.
It's not as though Winfield was the problem. In eight-plus seasons (he missed all of 1989 with an injury) as a Yankee, he finished with a .290 average, 205 homers, and 818 RBIs. Still, that wasn't good enough for Steinbrenner.
Dirty dealings with Howie Spira
In 1990, New York Yankees owner George Steinbrenner paid $40,000 to Howie Spira, a gambler who at times was in debt to the mob. Spira had offered Steinbrenner damaging information about outfielder Dave Winfield's charitable foundation in exchange for $150,000. Although Spira had claimed to have worked as a publicist for the future Hall of Fame inductee, Winfield denied ever employing Spira.
Spira's attempt to collect the remaining $110,000 from Steinbrenner by threatening to go public resulted in a conviction for extortion in May 1991. He was sentenced to 2 ½ tears in prison.
Steinbrenner did not come out unscathed. Commissioner Fay Vincent's investigation included 11 hours of meetings with Steinbrenner over two days and culminated with a two-year suspension for the Yankees owner.