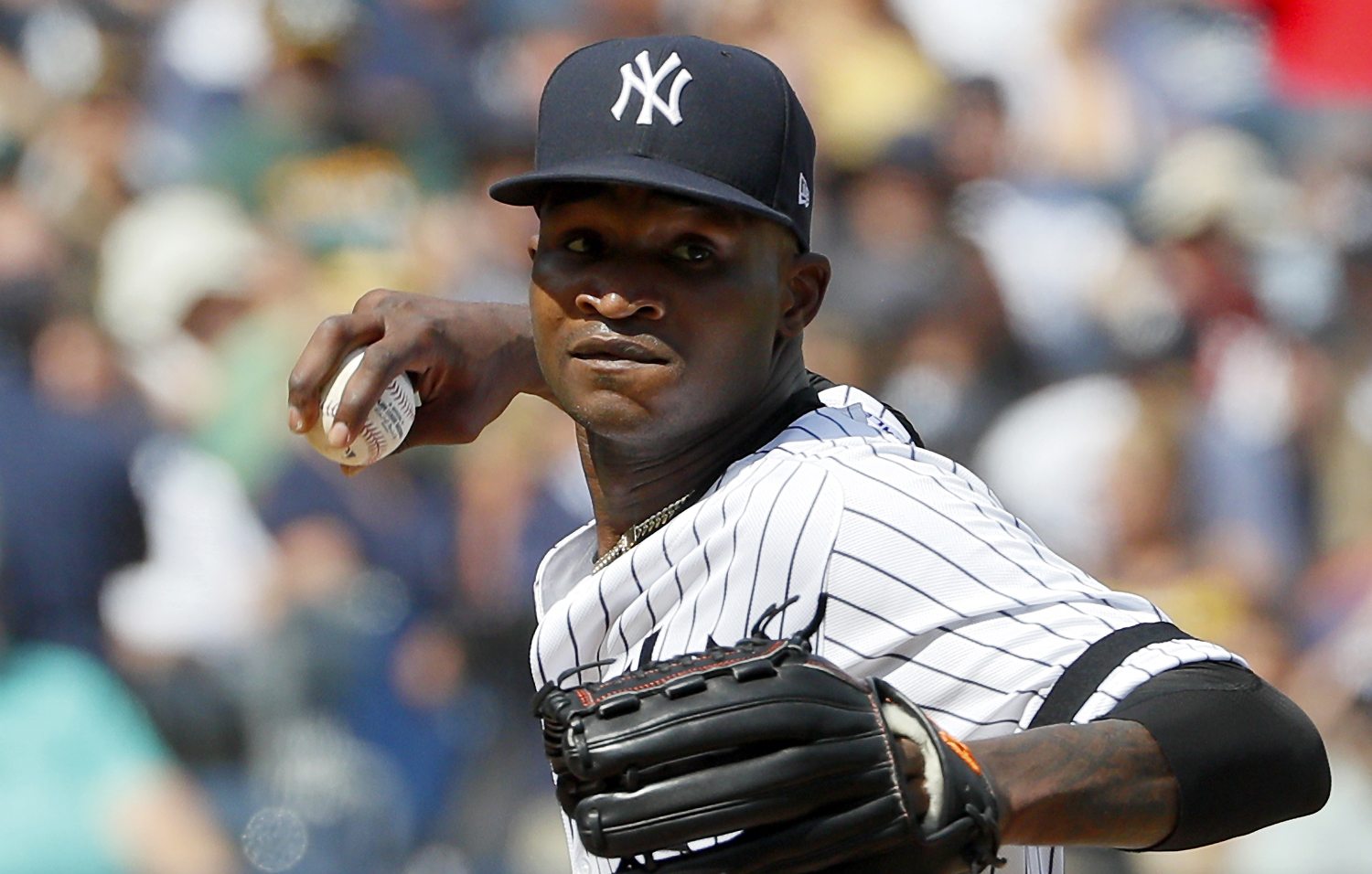 MLB Owners Have Dealt the New York Yankees a Potential Setback
Pitcher Domingo German's suspension under the MLB domestic violence policy will cost him the full 2020 season.
No Major League Baseball team been aided more by the delayed start of the season than the New York Yankees. With Aaron Hicks, Aaron Judge, and James Paxton all ailing in March, the perennial American League contenders were facing the prospect of playing a third of their season without putting anywhere close to their best lineup on the field.
The COVID-19 hiatus gave those stars time to heal, assuring that the Yankees will be in the postseason hunt as usual. But the news isn't all good for the Bronx Bombers, because a dubious decision by MLB owners will cost them the services of a potentially crucial contributor.
The injury bug had hit the Yankees hard
The 2020 season was shaping up to be a continuation of last summer's misfortune. Although the New York Yankees won 103 times to take home the AL East championship by seven games over the Tampa Bay Rays, they lacked lineup continuity because of numerous injuries.
The 2019 Yankees had 11 players on the injured list a week into the season, and it somehow got worse from there. Giancarlo Stanton, Miguel Andujar, Troy Tulowitzki, and Greg Bird were all in the Opening Day lineup and then proceeded to miss a combined 600 games. Aaron Judge only logged 102 games and Gary Sanchez 106 as the Yankees broke an MLB record by placing 30 players on the injured list.
In all, they lost 2,776 man-games to injuries, far ahead of the No. 2 San Diego Padres (2,134). The situation in the Bronx was so bad that pitcher Luis Severino hurt his lat while rehabbing a shoulder and Stanton injured a shoulder while rehabbing his biceps.
And then 2020 arrived and more injury news left the Yankees facing the prospect of being left in the starting blocks while the rest of the league got a flying start.
While not at full strength, the New York Yankees look fine
Spring training version 1.0 wasn't kind to the New York Yankees due to injuries, but three-plus months waiting out the COVID-19 pandemic have resolved most of the issues.
Outfielder Aaron Hicks injured his right ulnar collateral ligament last Aug. 3, recovered in time for the postseason, and ultimately underwent Tommy John surgery on Oct. 30. His projected return date was anywhere between Memorial Day and Labor Day, but Hicks has been taking batting practice and seems more likely than not to be ready when the season starts in a month.
Outfielder Giancarlo Stanton is also good to go. Stanton's 2019 season was an almost complete washout and he came up lame before a late-February exhibition game. His right calf strain has been in the rearview mirror for months now.
The status of the third outfielder who was ailing when camp shut down March 12 is less certain. Aaron Judge sustained a rib injury in a mid-September game, but it wasn't until the week before spring training was halted that doctors got to the root of his continued discomfort.
Judge, who hit 52 home runs in 2017 but a combined 54 the past two years, has been on a long-term rehab in Florida. Yankees insiders have been saying Judge has made progress, but it's too soon to get excited. Let's see him swing a bat before penciling him in for the opener.
Left-handed pitcher James Paxton was 15-6 with a 3.82 ERA last season. But be started experiencing lower-back problems late in the year, then required surgery to remove a cyst on Feb. 5. It could have cost him 10 or more starts on the mound. Instead, he's expected to be ready for the opener.
There's bad news on the pitching front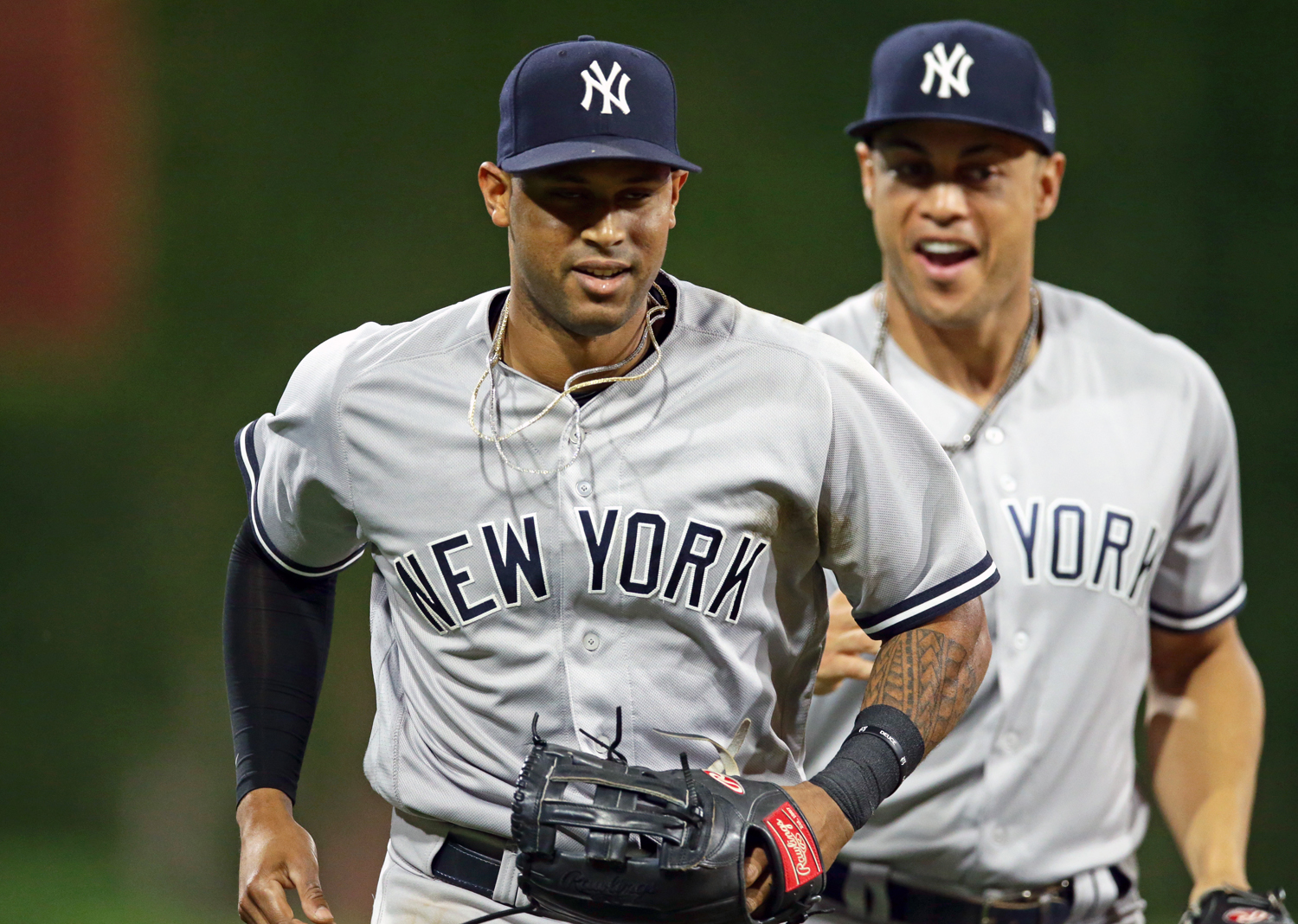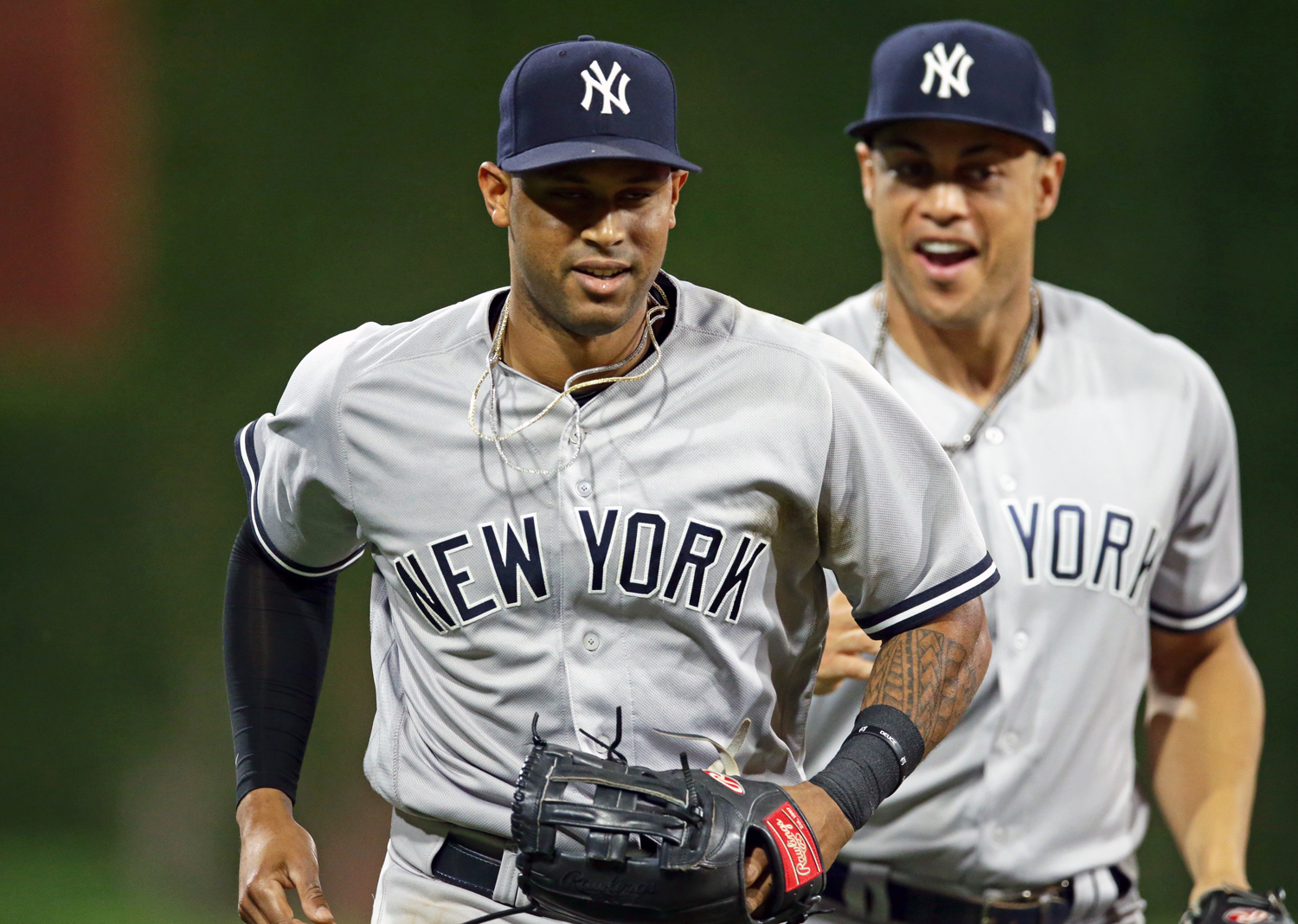 The New York Yankees knew by early in spring training they would be without right-hander Luis Severino once again. Severino, a 19-game winner in 2018, made just three appearances last year and finally underwent Tommy John surgery in February. While his absence was predictable four months ago, the loss of Domingo German wasn't.
German, a pleasant surprise with an 18-4 record and 4.03 ERA last season, has 63 games remaining on the 81-game suspension handed down late in 2019 for violating MLB's domestic abuse policy. Had MLB owners not dragged out negotiations with players on how to get the 2020 season started – their insistence on paying less than 100% of prorated salaries wasted at least six valuable weeks – German could have been eligible to rejoin the Yankees early enough to pitch down the stretch and in the postseason.
But with MLB owners imposing a 60-game regular season on players, German's season is shot. Provided James Paxton is able to log a full season and the 2019 injury bug doesn't continue, German's absence is probably manageable. But if Paxton or another starter goes down, the Yankees' above-average rotation headed by free-agent signing Gerrit Cole comes back to the pack.