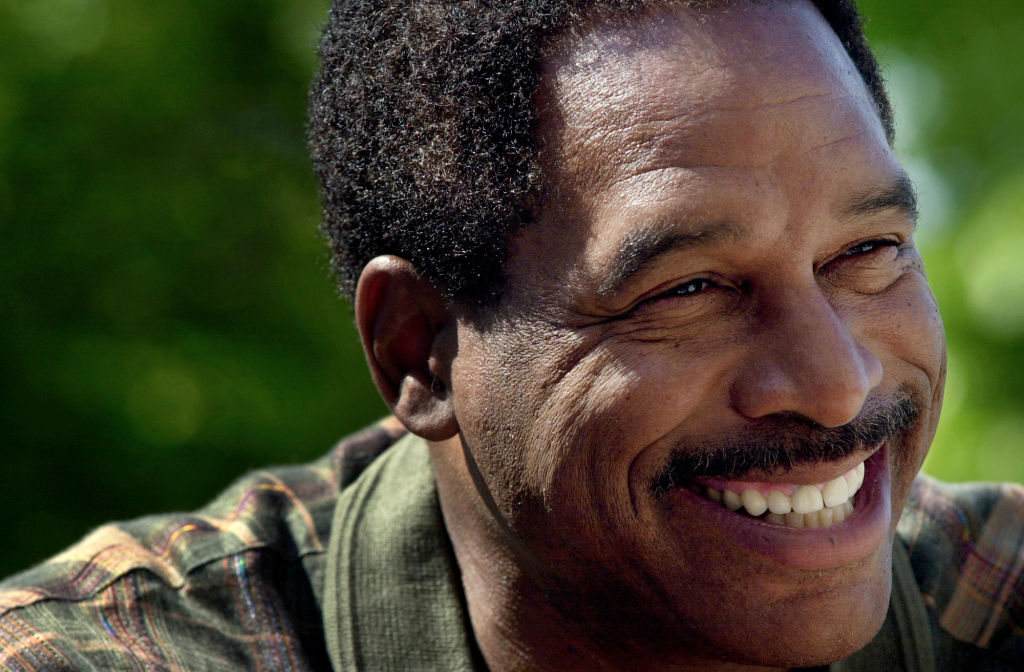 Did Dave Winfield Play Any Sports Besides Baseball?
Dave Winfield only played baseball professionally but it wasn't for a lack of options after graduating from the University of Minnesota.
If Kyler Murray thought he had a difficult career choice to make coming out of college, he can't imagine the options that Dave Winfield had before pursuing a career in the major leagues that led to his induction in the Baseball Hall of Fame.
Dave Winfield was drafted by four pro teams
Kyler Murray has decided his future is in the NFL as the quarterback of the Arizona Cardinals, but he was also good enough to be selected by MLB's Oakland A's in the first round in 2018 and sign for $4.66 million.
But Dave Winfield had twice as many options in 50% more sports following his graduation in 1973. The 6-foot-6 Winfield was a two-sport athlete for the University of Minnesota, helping the Golden Gophers to a rare Big Ten championship in basketball and pitching well enough in the College World Series to be selected the tournament MVP.
By the summer after his senior year, Winfield had been drafted four times in three sports. Baseball's San Diego Padres made him the fourth overall pick but rated him as a better outfielder than pitcher, the Utah Stars of the American Basketball Association took him in the fourth round, the NBA's Atlanta Hawks made Winfield their fifth-round selection, and the Minnesota Vikings drafted him in the NFL's 17th round.
The Vikings knew they were making a reach because Winfield hadn't played football in high school or college, but his size and athleticism had them convinced that he could become a pro tight end.
The only one of the major pro leagues that didn't draft Winfield was the NHL, although he did play some hockey while growing up in Minnesota.
Dave Winfield made the right choice
Though drafted by four teams in three sports, Dave Winfield never intended to play multiple sports the way that football/baseball players including Bo Jackson and Deion Sanders did.
Instead, he signed with the San Diego Padres and immediately proceeded to do something almost as rare as being drafted in three sports: Winfield went straight to the majors without having to spend a day in San Diego's farm system.
Already having played a full college season in 1973, Winfield was eased into a role with the Padres but still managed to hit .277 that summer. He followed that with 20 home runs, 75 RBIs, and a .265 average in his first full season.
Winfield would be selected an all-star for the Padres and then the New York Yankees for 12 consecutive seasons beginning in 1977 and earned seven Gold Gloves.  He played 22 seasons and finished with 465 homers, 1,833 RBIs, and a .283 batting average. He was enshrined in the Hall of Fame in 2001 after being elected in his first year on the ballot.
It's rare for athletes to be drafted in three sports
Dave Winfield wasn't the first athlete to be drafted by teams in three sports, but he did have the most successful career, with Jo Jo White a close second.
White was drafted by the Dallas Cowboys and Cincinnati Reds but opted for a basketball career after being picked in the first round by the Boston Celtics. He played 12 NBA seasons and averaged 17.2 points and 4.9 assists a game. He was inducted into the Naismith Hall of Fame in 2015.
Dave Logan had a nine-year NFL career as a receiver for the Cleveland Browns and Denver Broncos after also being drafted by out of high school by the Cincinnati Reds and then in college by the NBA's Kansas City Kings.
Mickey McCarty appeared in three games at tight end for the 1969 Kansas City Chiefs. He was also drafted by the Chicago Bulls of the NBA, Dallas Chaparrals of the ABA and Cleveland Indians of MLB.
Noel Jenke played linebacker for the Minnesota Vikings, Atlanta Falcons, and Green Bay Packers from 1971-74.  He attended the University of Minnesota shortly before Winfield did and lettered in hockey and baseball in addition to playing football.