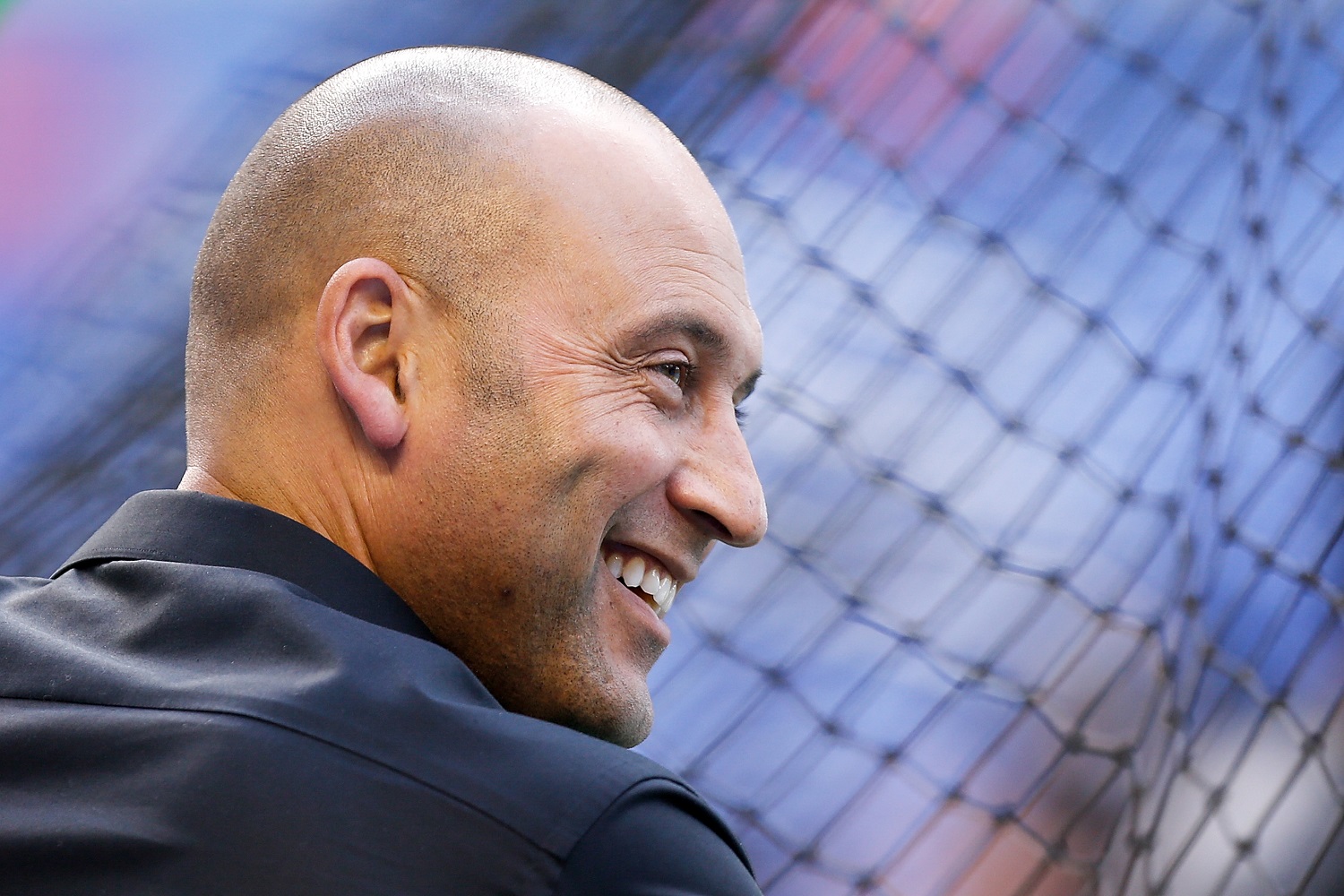 The First Contract Derek Jeter Ever Signed Was Worth Zero Dollars
A look back on the first contract ever signed by New York Yankees legend and Hall of Famer Derek Jeter, which was worth zero dollars.
Derek Jeter made a lot of money over the course of his 20-year career with the New York Yankees, a career that took him directly to Cooperstown.
But did you know that the first contract Derek Jeter ever signed was worth exactly zero dollars?
The legendary career of Derek Jeter
Taken out of Kalamazoo (MI) Central High School by the New York Yankees with the sixth overall pick in the 1992 MLB amateur draft, Derek Jeter made his big-league debut at the end of the 1995 season and made an immediate impact.
Named American League Rookie of the Year in 1996, Jeter helped the Yanks to their first World Series title in 18 years, the first of five championships he'd win in the Bronx. He was named World Series MVP in the last of the Yankees' three consecutive titles in 2000 and won his final ring in 2009.
In addition to being a five-time World Series champion, Derek Jeter was a 14-time MLB All-Star selection and won five Gold Glove Awards. He was a five-time Silver Slugger Award winner and a two-time recipient of the Hank Aaron Award.
He ranks sixth on the all-time MLB career hits list with 3,465, a number that tops the all-time Yankees hits list. Jeter also holds the franchise records for singles, doubles, stolen bases, games played, plate appearances, and at-bats.
Derek Jeter retired following the 2014 season and had his No. 2 jersey retired by the Yankees in 2017.
He made more than $266 million in MLB earnings alone
In his 20-plus in the New York Yankees organization, which includes his years in the minor leagues, Derek Jeter made more than $266.3 million, including the $800,000 signing bonus he received when he was drafted, and made hundreds of millions more in endorsements.
But while that initial $800,000 bonus was a part of his first baseball contract, the first contract he ever signed was worth zero dollars, a deal made with his parents long before he became a household name.
Derek Jeter's first signed contract was with his parents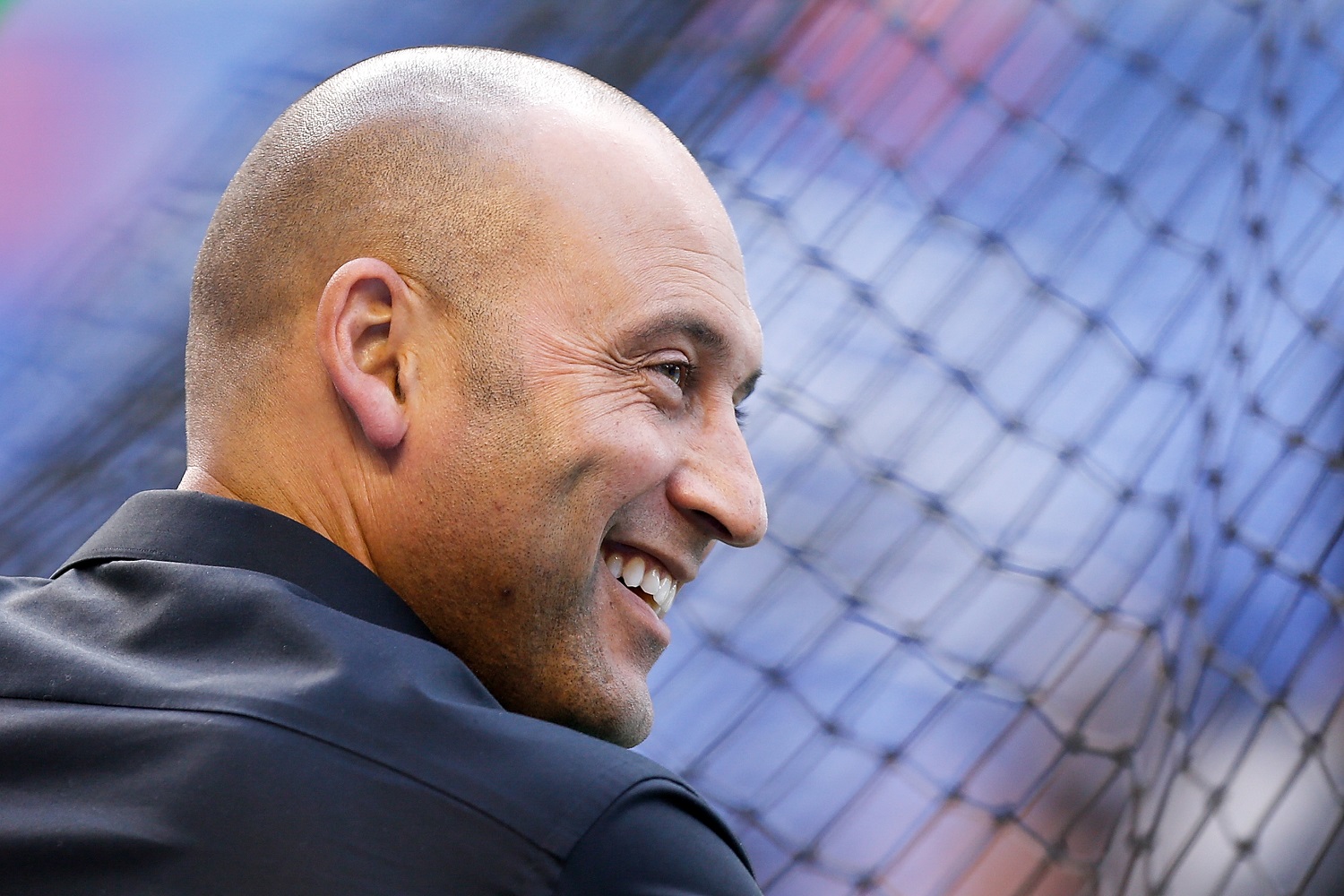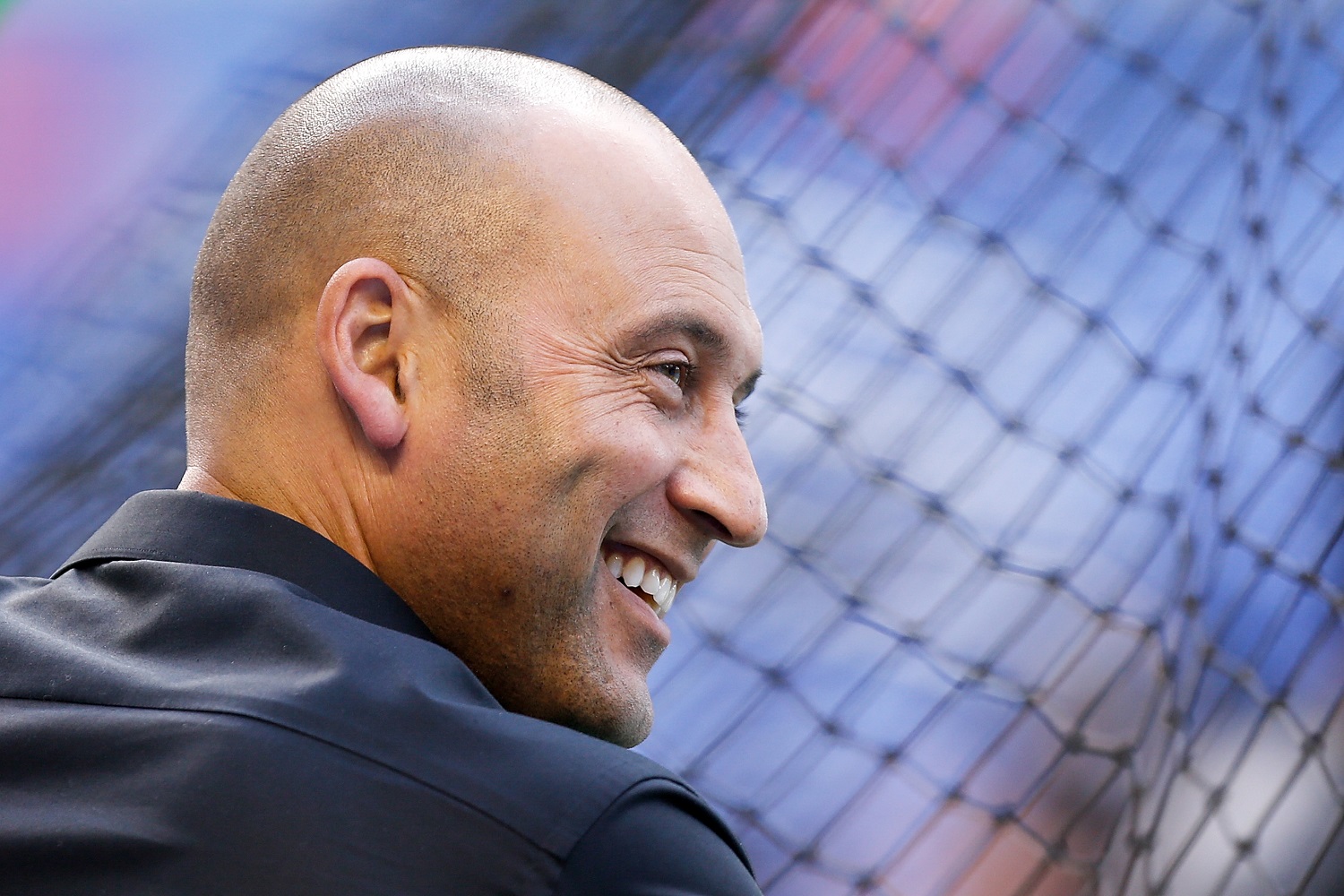 Years before donning the pinstripes at Yankee Stadium and making hundreds of millions of dollars, Derek Jeter was simply a high-school athlete in Michigan trying to make something of himself. In addition to playing baseball, he also ran cross country and played basketball.
But his parents, Sanderson and Dorothy, had rules. Education came before athletics, and they didn't want their children to get into trouble. So they had their children sign contracts, which Derek Jeter discussed with ESPN ahead of the unveiling of his plaque at Monument Park.
"The first contract I've ever signed was with my parents, and they used to, before every school year, they'd map out, you know, what our grades had to be in order to play sports, our after-school programs, respect. They taught us accountability, responsibility, and curfews. And, you know, I never really tried to argue with the contract, with the exception of the curfews I tried to change.

"But, I think, you know, it taught us to stay grounded. It taught us, you know, you need to set goals and work hard at them and, you know, at the time you don't really understand it, but looking back on it, you realize that it really built the framework for success."

Derek Jeter on the first contract he ever signed
So while Derek Jeter's first signed contract may have officially been worth no money, it laid the foundation for the career that would earn him millions.
Stats courtesy of Baseball Reference, Contract info courtesy of Spotrac
Like Sportscasting on Facebook. Follow us on Twitter @sportscasting19 and subscribe to our YouTube channel.