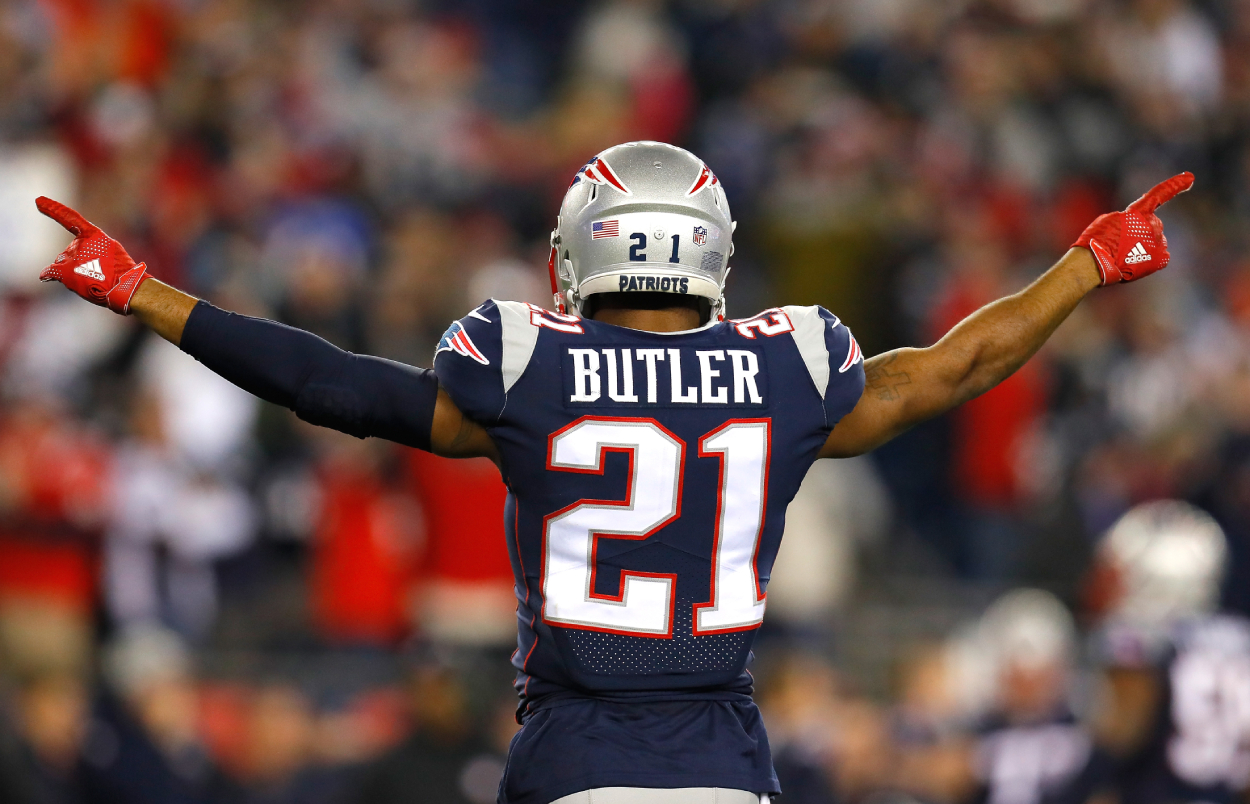 Longtime New England Patriots Coach Gives Honest Answer About Malcolm Butler's Absence in Super Bowl 52
A longtime New England Patriots coach gave an honest answer about Malcolm Butler's absence in Super Bowl 52.
It's a question that's gone unanswered for four years. New England Patriots fans have often wondered if Bill Belichick's decision cost the team Super Bowl 52. Why didn't Malcolm Butler play against the Philadelphia Eagles? The Patriots surrendered 41 points to Nick Foles and the Eagles, and Butler never saw the field. A former longtime Patriots coach recently gave an honest answer to why Butler on the field.
The Malcolm Butler rumors were flying all over the place after Super Bowl 52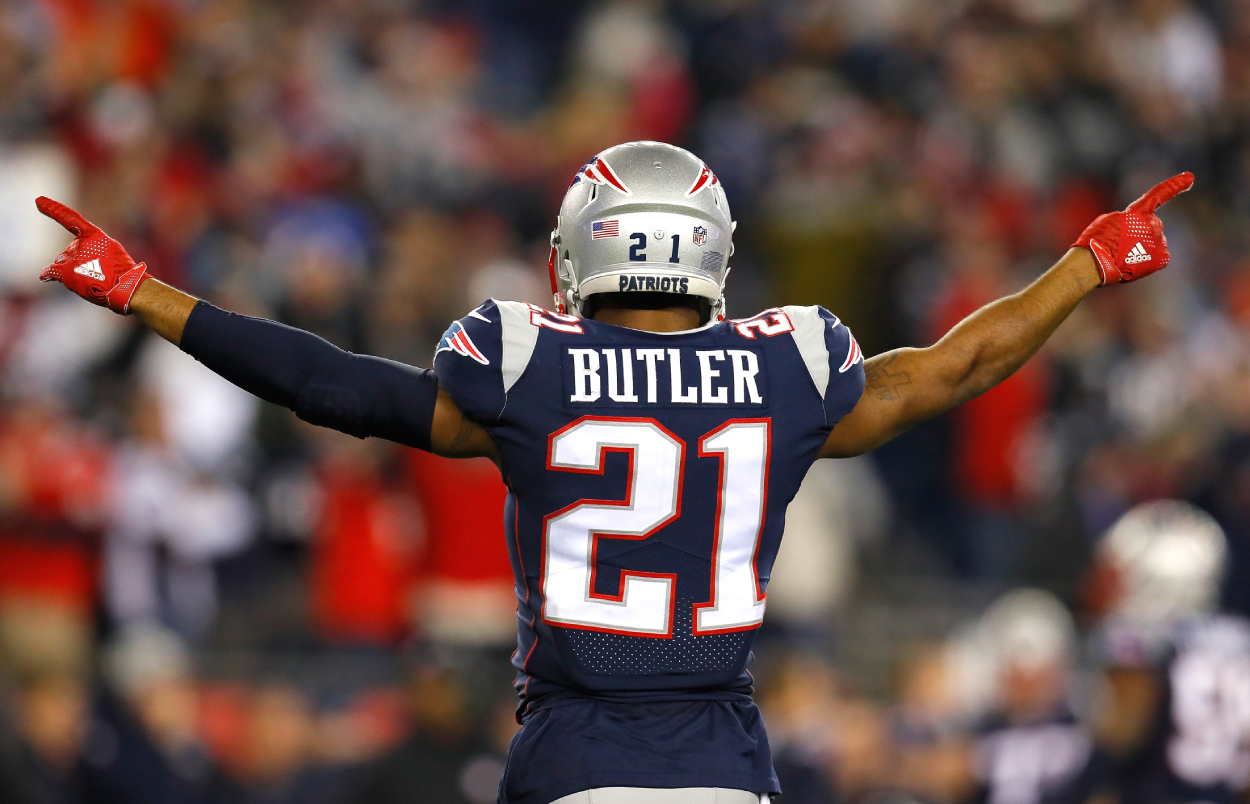 In three years, Butler went from Super Bowl hero to Super Bowl no-show. Butler's improbable goal-line interception in Super Bowl 49 allowed the Patriots to escape with a victory over the Seattle Seahawks. Three years later, Butler didn't see the field except for one special teams play in the Super Bowl 52 loss to the Eagles.
The rumors were out there. Did he miss curfew? Did he misbehave at a concert? Was he sick? Those questions have never been answered.
After the game, Belichick said Butler's benching wasn't discipline related. He said he put the "players and game plan out there that we thought would be the best, like we always do," according to The Washington Post.
Butler, however, was a huge part of the defense during the regular season. He played 97.8% of the Patriots' defensive snaps in the regular season. Could he have had that dramatic of a drop in performance in the postseason?
Longtime Patriots coach Dante Scarnecchia gives honest answer about Malcom Butler not playing
During WEEI's Ken and Curtis Show, longtime Patriots coach Dante Scarnecchia was a guest. Scarnecchia had three different stints as a coach with the Patriots. He spent a total of 34 years with the team. Scarnecchia spent the early parts of his coaching career as a special teams coach before taking over as an offensive line coach. He recently spoke about the Butler situation, giving an honest evaluation of what happened.
"I honestly don't know," the veteran coach said Saturday. "Now, I will tell you the truth. I honestly don't know. I didn't hear anything about it prior. Didn't even know he didn't start until we were out there. I'm worried about the line so I'm not worried about who's starting at corner until it gets postgame and I'm thinking, 'damn, I wonder why we didn't do that. I don't know. I really don't know."
It's either one heck of an acting job or Scarnecchia legitimately had no clue. For Belichick to keep his coaching staff from knowing about a significant change prior to the Super Bowl is a little odd. For the reason to still not be disclosed four years later is even stranger.
Malcom Butler put out a statement that didn't provide an answer
Butler put out a statement after the game to shut down any of those ugly rumors. He said during the week leading up to the game, he was visiting family.
"During my four-year career with Patriots, I have always given it everything have to play at a high level, and would never do anything to hurt my teams' (sic) chances of winning a game, including this year's Super Bowl where I visited with my family every night," he wrote.
He denied everything that was reported.
"During Super Bowl week, I never attended any concert, missed curfew, or participated any of the ridiculous activities being reported," he wrote. "They are not only false, but hurtful, to me and my family."
Two months after the Super Bowl, Butler left the Patriots, signing a five-year, $61 million deal with the Tennessee Titans.
The Titans released Butler in March of 2021. The Arizona Cardinals signed him to a one-year deal later that month.