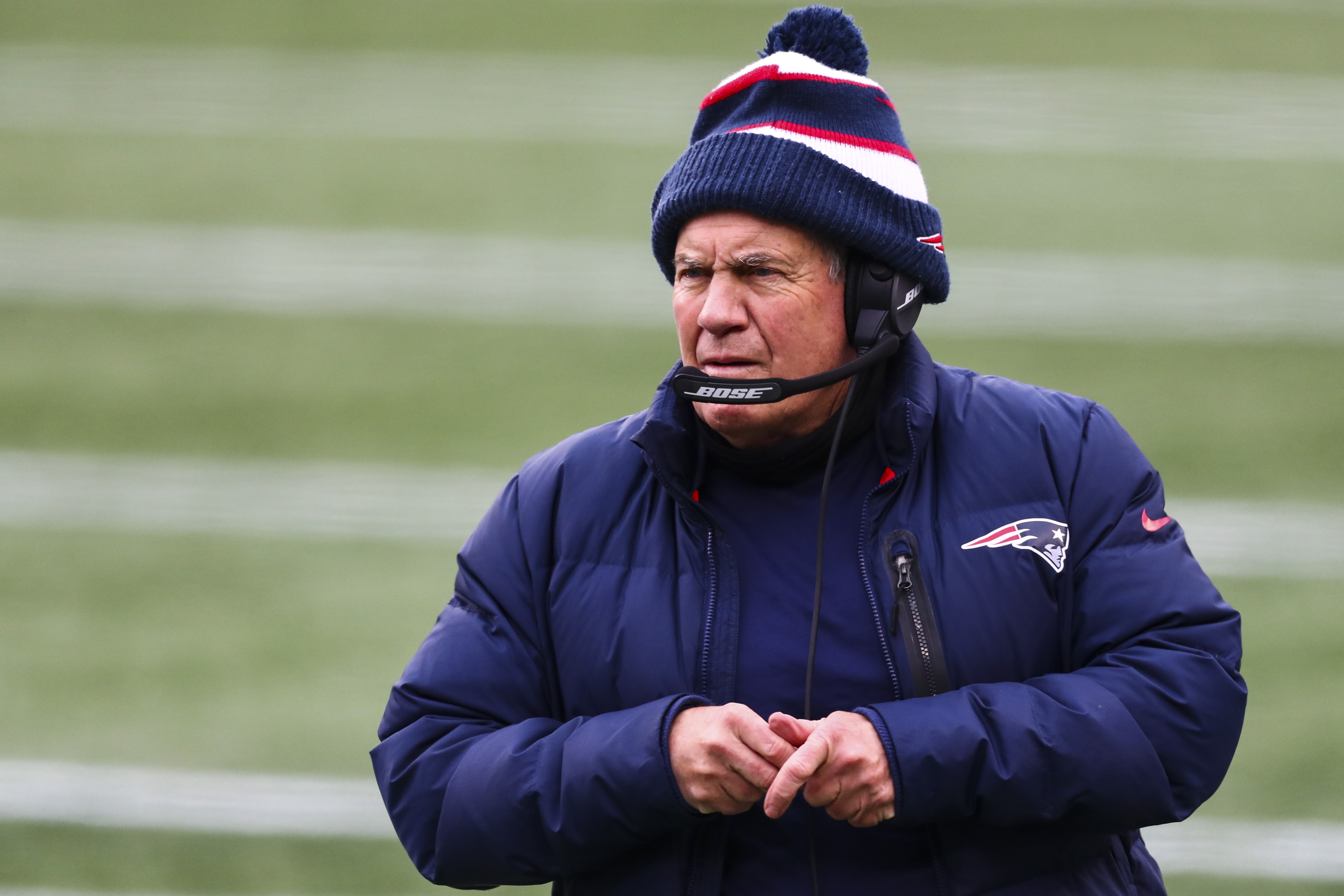 Bill Belichick Says More Changes Are Coming for the New England Patriots
The New England Patriots underwent several roster changes in the offseason. Bill Belichick said he expects more change throughout the year.
The New England Patriots have become a team of change. A team that was the definition of stability has suddenly undergone a major facelift. The departure of seven-time Super Bowl champion Tom Brady has been the biggest reason for the transformation. The team went through a massive offensive overhaul in the offseason, and head coach Bill Belichick recently said more change lies ahead.
Bill Belichick and the New England Patriots have a whole new look for 2021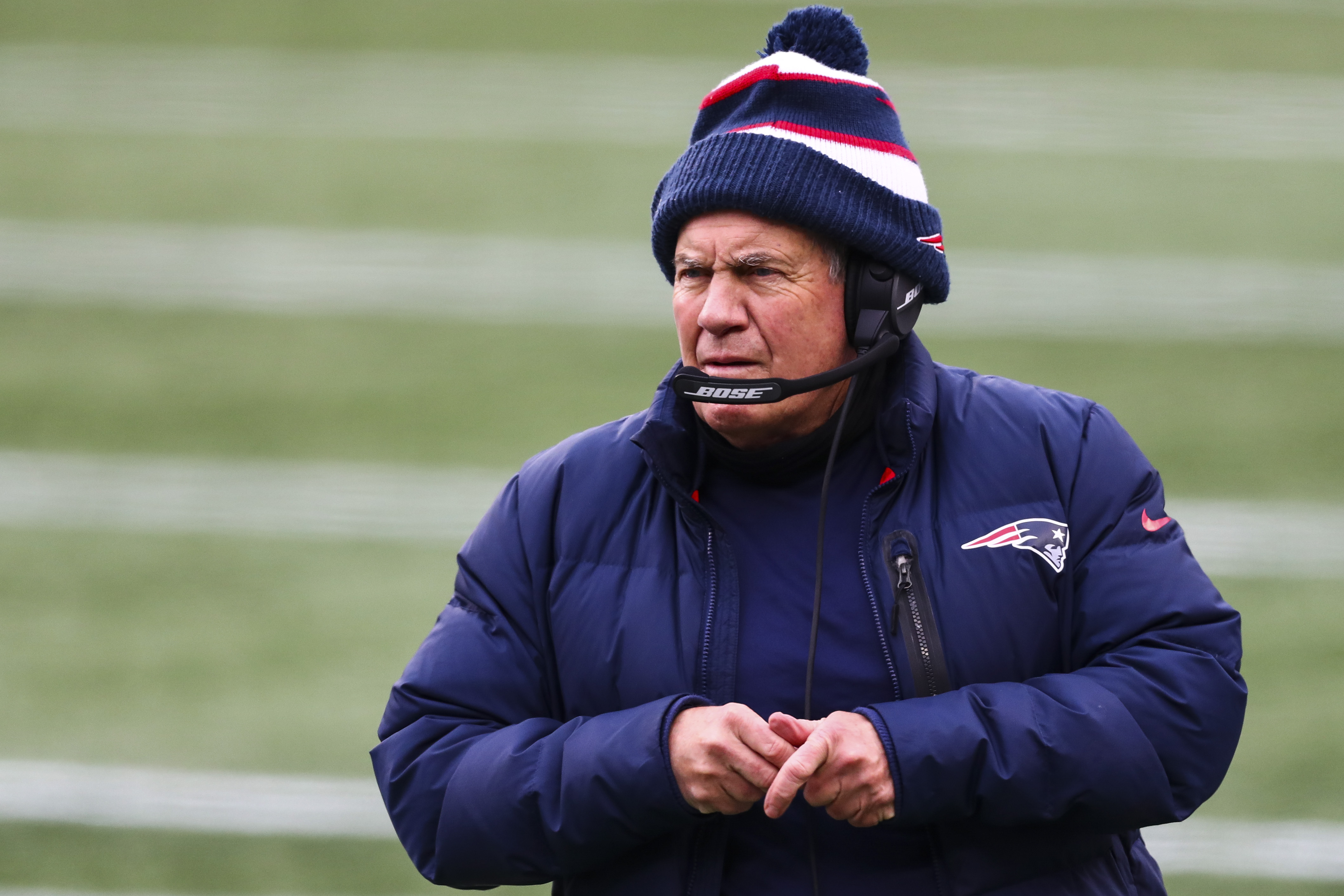 To put it bluntly, the Patriots' passing attack was awful in 2020. New England suffered through its first losing season since 2000 when the Pats finished 7-9 and missed the playoffs. Gone was Brady, the man who spent 20 years quarterbacking the team to a dynasty. In was Cam Newton, a former MVP who struggled while leading the passing game.
Blaming Newton solely for the passing woes is a stretch. He signed late with the team and never got a chance to work out and build a rapport with his new teammates because of COVID-19. After a 2-1 start, Newton tested positive for the coronavirus and never seemed to be the same after. He finished the season with eight touchdown passes in 15 games.
In addition to Newton's health and lack of preparation with teammates, he had a very weak receiving group. Veteran wide receiver Julian Edelman was limited to six games ad 21 catches last year. The tight ends were non-existent in the receiving department. The Patriots made the passing game a priority during free agency.
New England signed two quality tight ends in Hunter Henry and Jonnu Smith. The Pats also inked veteran wide receivers Kendrick Bourne and Nelson Agholor to help Newton. If Newton fails, they can turn to Mac Jones, the Alabama quarterback drafted in the first round.
Bill Belichick said more changes are coming to the New England Patriots
The Patriots have vastly improved their offense from a year ago, at least on paper. They will also be making changes outside of player personnel. One of the team's biggest losses was Nick Caserio, who left the front office to become the GM of the Houston Texans.
While the Pats sport a whole new look on the field, Belichick said the loss of Caserio won't go unnoticed. Changes in the front office and how the team is structured have already taken shape.
"I'd say we're set up a little bit differently than we were when Nick was here," Belichick said, according to WEEI. "We could talk about that for hours, but we're not going to. There are a number of different elements and things that are intertwined here and so forth. We have an opportunity to kind of reorganize some things, and so that's what we're going to do."
Belichick said changes will likely take place throughout the season
Caserio was a do-everything type of guy. He oversaw the draft, was involved in trades and contract negotiations. Matt Patricia has returned to the team after a failed stint as the head coach of the Detroit Lions. Patricia had been the defensive coordinator in New England before taking the Lions job. Patricia, in particular, could be wearing a couple of different hats this year.
Belichick said it's too early to know all the details about certain changes. "Matt (Patricia) wasn't here last year. He is now," Belichick said. "He's an important part of that.
"Dave (Ziegler), Eliot (Wolf), Matt Groh, Steve (Cargile), so forth, I mean, there'd be a number of things that we'll modify for one reason or another and if we have to adjust them at a later point in time or further, we'll do that. We'll start with, which we have already, start doing things a certain way and see how it goes." 
After last year's 7-9 season, the Patriots needed an overhaul. This is just the beginning of a new look in New England.