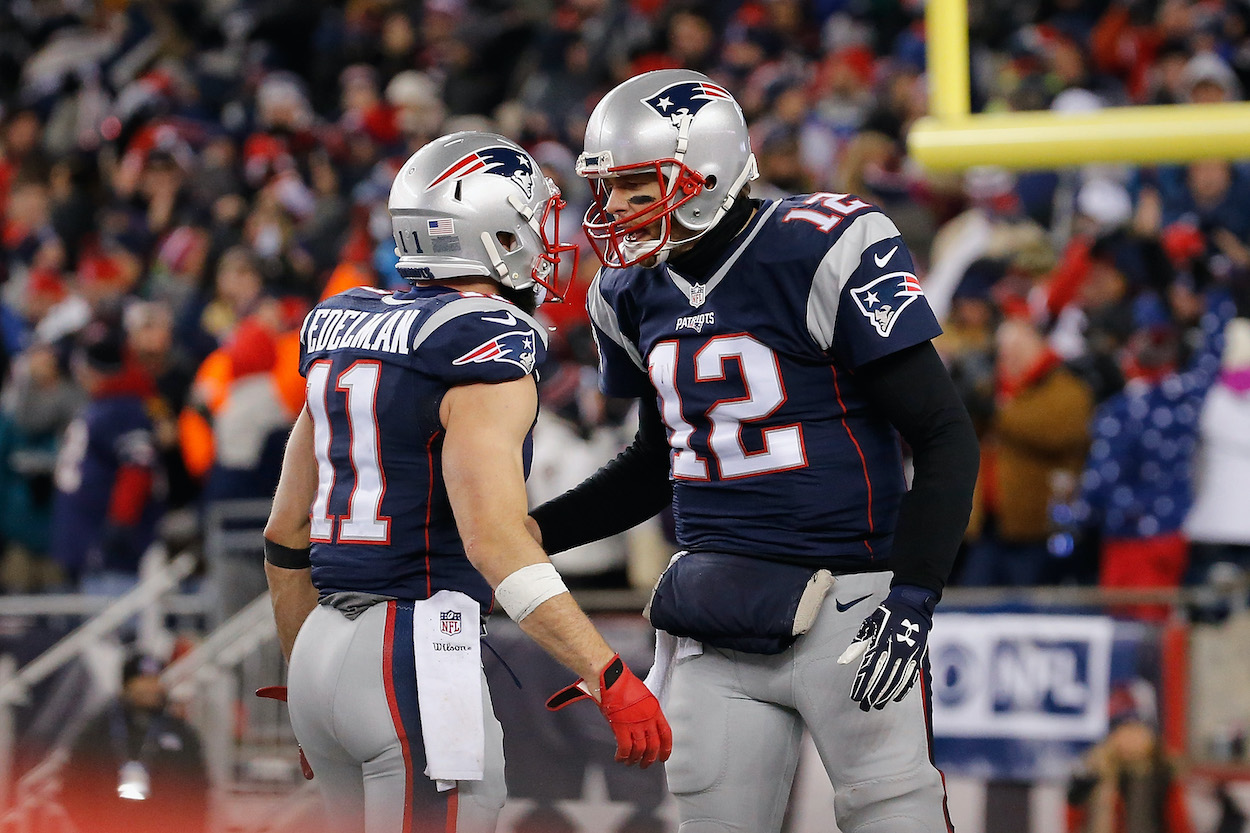 Tom Brady Showed His Patriots Teammates He Loved Them in an Unusual Way, According to Julian Edelman
Julian Edelman knew Tom Brady loved him during their time in New England because of how much the legendary QB yelled at him.
Almost everything Tom Brady does is a little outside the box. From his absurd diet to his insanely strict bedtime schedule, Brady just isn't like any of the other players in the NFL. So, when you become teammates with the legendary quarterback, you just have to get used to his unorthodox habits.
Julian Edelman, who spent his entire 11-year NFL career catching passes from TB12, admitted it took him some time to warm up to Brady's leadership style. Edelman couldn't understand why Brady kept yelling at him on the practice field and during games, but it turned out that was how Brady showed teammates he loved them.
Tom Brady and Julian Edelman were Patriots teammates for 11 years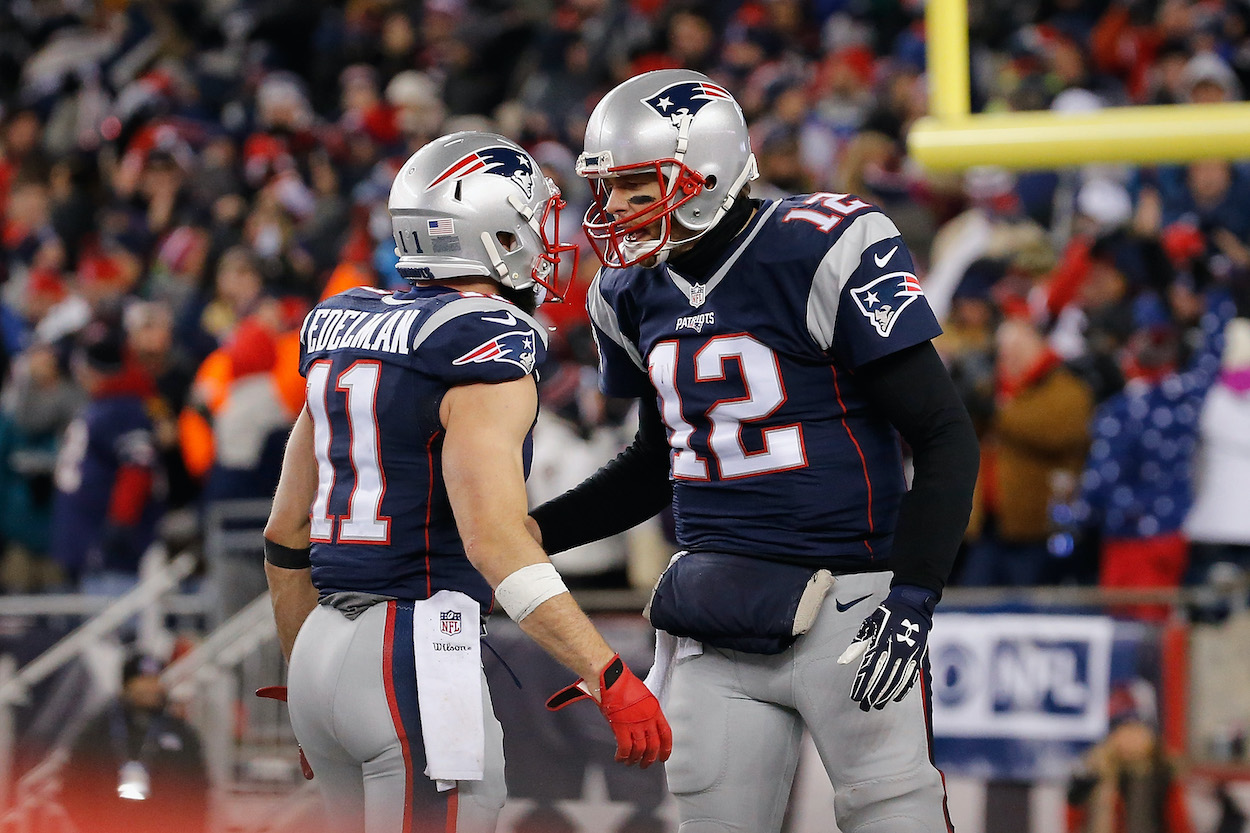 Brady's 20-year stint with the Patriots saw him grow into arguably the greatest quarterback to ever live. But he couldn't have accomplished all he did without Edelman by his side.
Edelman was Brady's most trusted target for a majority of his 11 seasons in New England. He racked up 6,822 yards and 36 touchdowns catching passes primarily from Brady and won three Super Bowls with his lone franchise. After retiring from the NFL earlier this offseason, Edelman walked away as the fourth-leading receiver in Patriots history.
Brady and Edelman had a sibling-like relationship during their decade-plus playing together, but that didn't mean they never ruffled each other's feathers.
Edelman says the more Brady yells at you, the more he loves you
Earlier this week, Edelman appeared on an episode of Chris Long's 'Green Light' podcast. The two reminisced about their brief period as teammates in New England, what Bill Belichick is like behind closed doors, and their favorite Brady stories.
Edelman explained during the interview that Brady was always hard on him as a young player, and the QB continued to yell at him throughout his Patriots career. But as Edelman eventually learned, that was only because Brady loved him.
"He used to get on me like an older brother, but I was the kind of guy he could get on," Edelman said. "It was tough for him — when I was young, he used to get on me real hard because we had a connection with the Bay Area, we had the same representation. We had a little thing, but I wasn't a stud yet, so if I didn't do something exactly right he would fully like, 'C'mon Jules! Let's go!'
"As I got older, he would yell at me and I would yell back if it was not prohibited. If this wasn't meant to be yelled at, I'm like, 'Bro, you can't yell at me for this.'
"I remember he goes, 'If I yell at you, you know I love you.' I'd be like, 'Yeah… you must really love me then."
Brady yelled at Edelman because he knew the WR could take the heat
Brady didn't yell at all of his Patriots teammates. Edelman said he only did it to the guys he respected and knew would use it as motivation to work harder. Apparently, Edelman fit into that category.
"He used to like to yell at me because, I think, he couldn't yell at other guys because they would tank if he did," he said. "These guys have been watching him since they were like two years old. I was watching him since I was like 13. They would fully tank and quit or get their feelings hurt if a guy like Tom Brady gets on you and just starts yelling at you. So he was very good with who he could yell at and who he couldn't yell at."