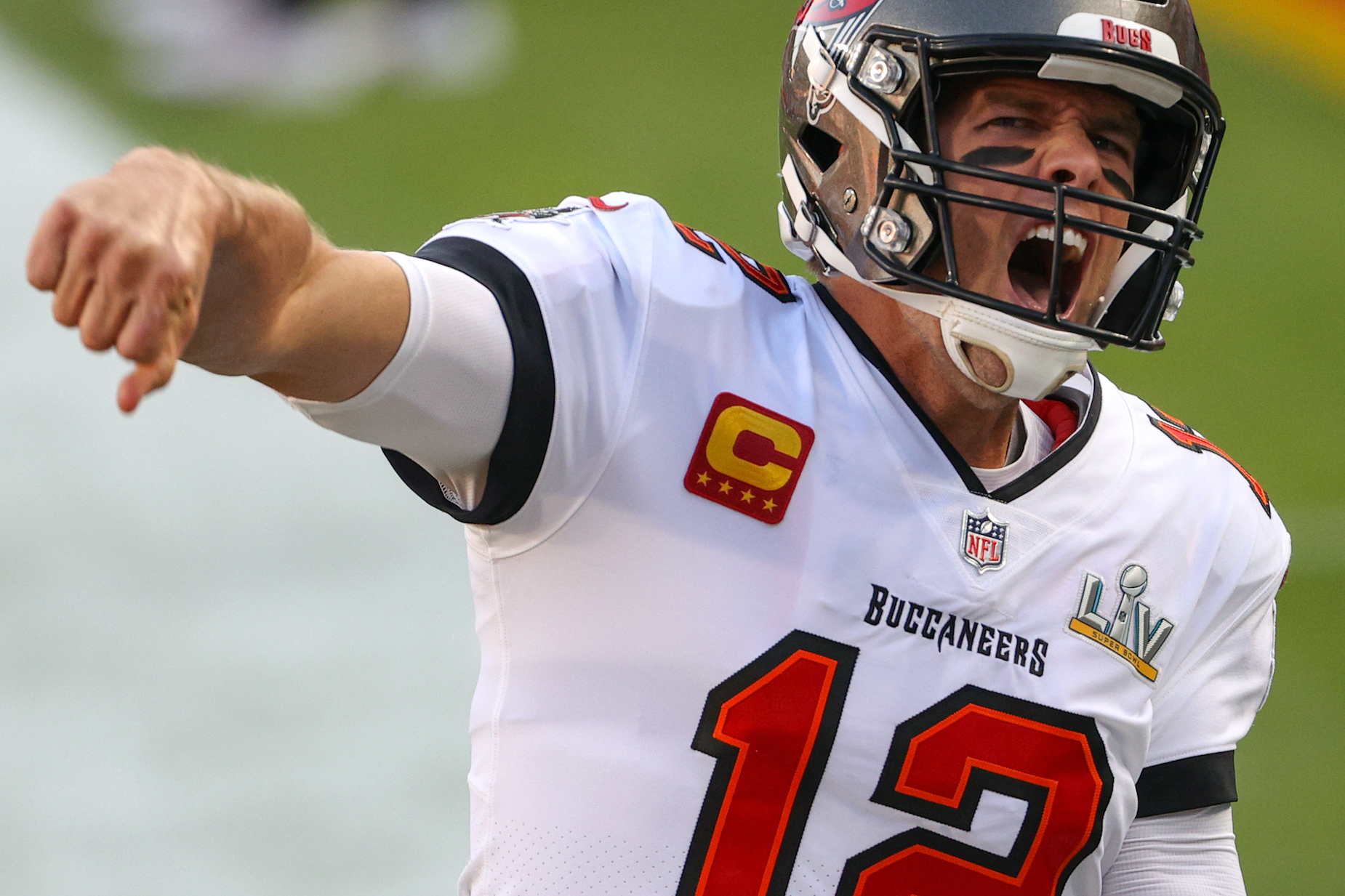 Tom Brady Once Laid Out a College Hater on the Basketball Court: 'This Kid Was Like Looking for His Face on the Ground'
Tom Brady usually proves his doubters wrong on the football field but, in college, took things into his own hands.
During his time in the public eye, Tom Brady has cultivated a pretty specific image. On the field, the quarterback is a proven winner with high standards; while he's not quite at 'Michael Jordan punching his teammates' levels, he's in the same ballpark. Away from the field, TB12 can seem like a boring guy. He spends time with his family, does some media appearances, and, by and large, gets ready for the next football game.
During his time at the University of Michigan, though, things were a bit different. Not only was Brady yet to become a star, but, on one occasion, he let his haters get the best of him.
Tom Brady didn't look like the GOAT during his time at Michigan
These days, it's almost impossible to imagine Brady as anything other than one of the most successful athletes ever to don a helmet and pads. The quarterback, however, didn't always seem destined for stardom.
While he showed potential on the baseball diamond, Brady decided to focus on football and headed to the University of Michigan. He started his college career as the seventh quarterback on the depth chart and spent his first two years on camps sitting behind Brian Griese. Even when TB12 got a chance to start, things didn't become a walk in the park.
Brady eventually found himself battling for a starting job with Drew Henson and even shared snaps in a bizarre platoon situation. Although the future Patriots star did eventually see plenty of action, he didn't exactly set Ann Arbor on fire.
During his time at Michigan, Brady appeared in 29 games. He completed 395 passes for 4,773 yards and 30 touchdowns en route to becoming the 199th overall pick of the 2000 NFL draft.
Sitting down a critic on the basketball court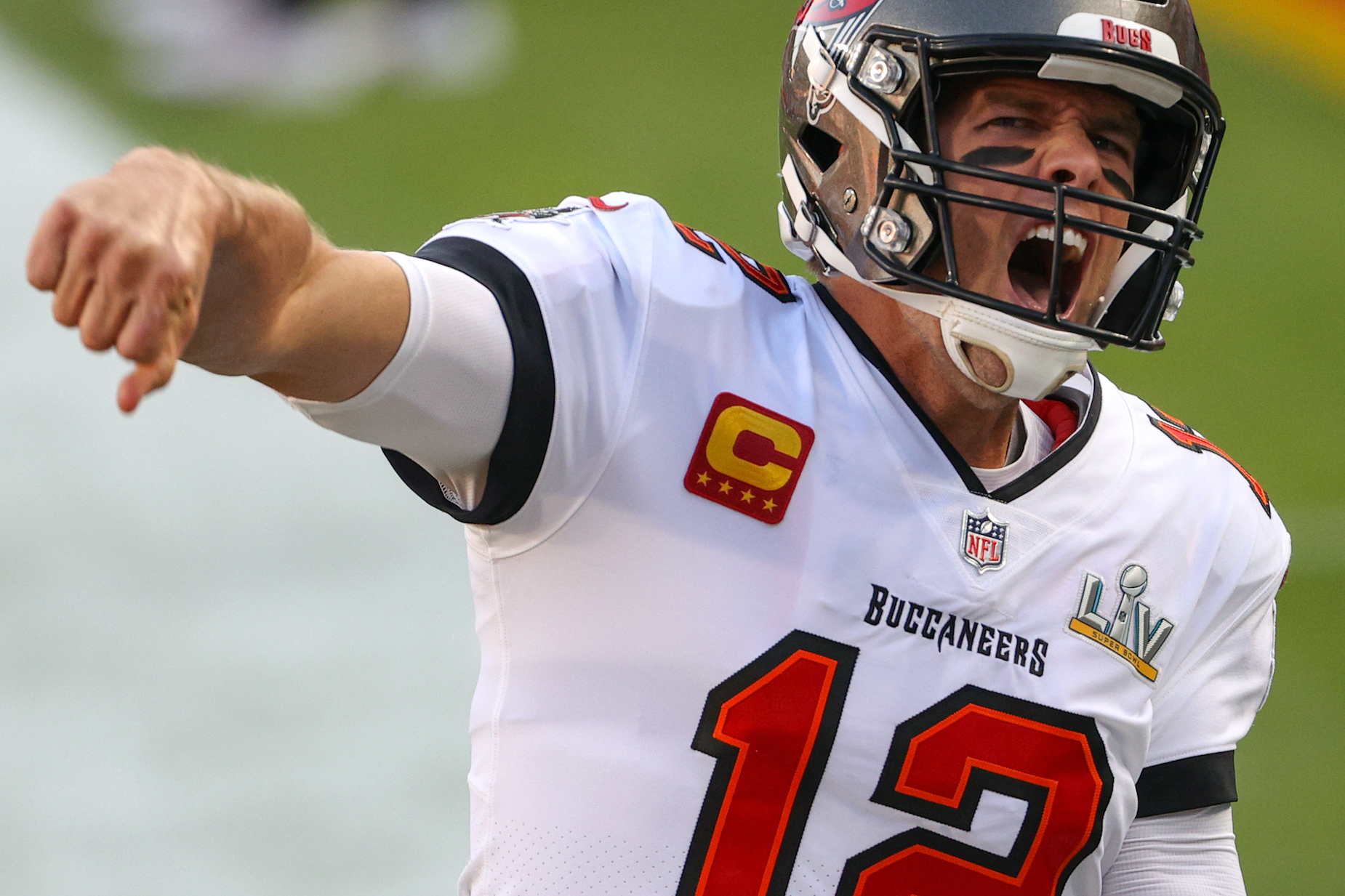 While Brady can seem pretty unflappable, he was a bit less seasoned in college. On at least one occasion, he let some criticism get to him.
As recounted by Jay Flannelly, a former Michigan student assistant who became Brady's friend, things came to a head during an intramural basketball game. A squad of football players was facing off against some fraternity brothers, and the opposition tried to get in the quarterback's head.
"They were giving Tom a hard time about Drew Henson," Flannelly told Mark Daniels of the Providence Journal. "Tom just took it. He said nothing, but you could tell he was getting pissed off. He comes over to me with a minute left in the game. I was playing point guard, and he said, 'Beav, next time I inbound you the ball, I want you to take it and sprint up the court.'"
Before long, that moment arrived, and Brady put the plan into action with brutal effectivity.
"Tom set a really hard screen on the kid that was telling him Drew Henson was a lot better than him," Flannelly recalled. "This kid was like looking for his face on the ground. Tom just lit this kid up and laid him out."
Tom Brady has continued to prove his doubters wrong on the football field
Given his celebrity status and the modern social media landscape, you probably won't catch Brady leveling his doubters anymore. The quarterback, however, has done more than enough talking on the gridiron.
As mentioned above, TB12 didn't look like a star at Michigan. He joined the Patriots as a sixth-round draft pick and seemed to be more of a warm body filling out the depth chart than anything else. Drew Bledsoe even predicted that Brady wouldn't become anything more than a career backup in the mold of Jason Garrett.
Of course, the exact opposite happened. Brady always backed himself and, once given an opportunity to lead the Patriots offense, he never looked back. The quarterback became a living legend in New England, then moved to Tampa Bay and promptly proved that his success wasn't dependent on one coach or organization.
At this point in his career, it's safe to say that doubting Tom Brady is a bad idea. Even if he doesn't crunch you with a hard screen, he'll still prove you wrong.
Stats courtesy of Sports-Reference