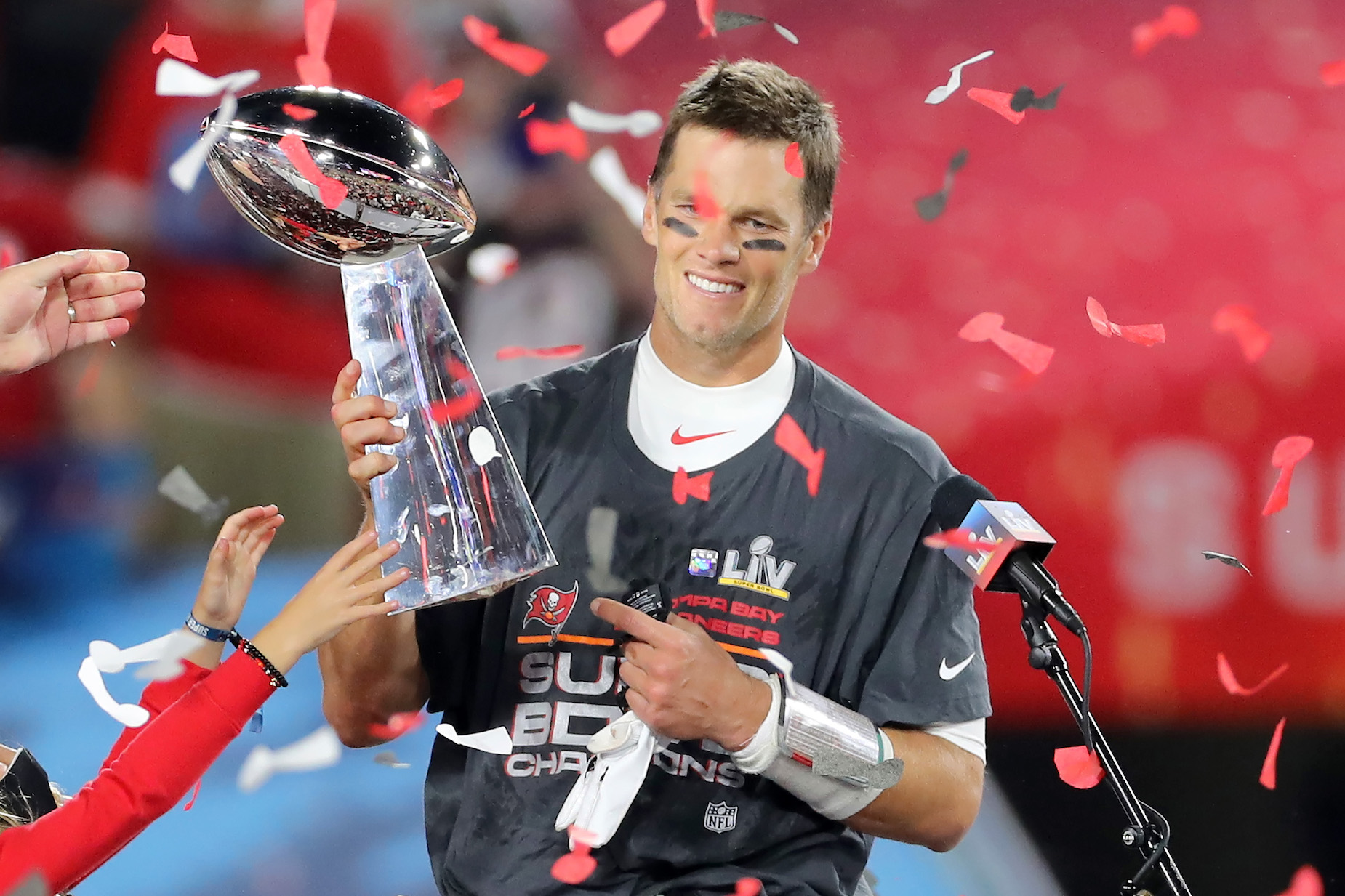 Tom Brady Has a Crystal-Clear Message for His Doubters After Leading the Buccaneers to a Super Bowl Title
With a seventh Super Bowl title under his belt, Tom Brady knows exactly what he'd tell those who doubted his decision to join the Tampa Bay Buccaneers.
If you flash back to April 2020, things were much different for Tom Brady. The quarterback had just announced that he was leaving the New England Patriots and signing with the Tampa Bay Buccaneers. Sports talk television was filled with debate and speculation was filled with debate about the move; Brady has a legendary resume, but could he really win without Bill Belichick? The quarterback, of course, could and led the Buccaneers to a Super Bowl title.
Now, with that seventh ring firmly on his finger, Tom Brady hasn't forgotten the doubters. In fact, he knows exactly what he'd say to them.
Tom Brady joined the Tampa Bay Buccaneers and led them to a Super Bowl title
If you're a longtime sports fan, you've seen plenty of free agency moves that flopped. Tom Brady joining the Tampa Bay Buccaneers, however, worked out perfectly.
Flashing back to the 2019 NFL campaign, the Buccaneers looked like a talented team but struggled to put everything together. The main culprit was Jameis Winston; throwing 33 touchdowns is great, but it's tough to succeed when you also throw 30 interceptions. An upgrade was required to reach the next level.
During the 2020 NFL offseason, that upgrade arrived in the form of Tom Brady. While there were some growing pains along the way—the Buccaneers were 7-5 at one point—things eventually panned out.
Once everything started clicking, Brady and his Buccaneers started rattling off wins. That streak took them all the way to the Super Bowl, where they cruised to an easy 31-9 victory over the Kansas City Chiefs.
While you could argue that Tom Brady received a great deal of help—the Buccaneers' defense stepped up, and the Chiefs didn't do themselves any favors—he still earned his seventh Super Bowl ring. At this point, it's impossible to argue with his sheer amount of silverware.
Knowing exactly what he'd say to those who doubted him
By now, Super Bowl 55 is firmly in the rearview mirror; before long, teams will begin tuning up for the 2021 campaign. Tom Brady, however, hasn't forgotten about those who doubted his decision to join the Tampa Bay Buccaneers.
During a Good Morning America interview, Michael Strahan asked the quarterback what he'd say to those who thought he should retire last spring. Unsurprisingly, Brady had a response ready to go.
"I would say I was always kind of motivated by people that say, 'you can't do it, you're not good enough, you're not fast enough, not big enough, don't have a good enough arm," Brady explained. "You know, I've had a body of work over a period of time, so, you know, you just say, 'hey, [how] quickly you forget."
Brady, however, isn't living in the past. While he knows exactly what he'd tell his doubters, he's also ready to prove himself again in 2021.
"I think that's a great part about football," he continued. "It's not really about what you did last year, it's kind of what you're going to do this year, so for me, it was what I was going to do for the Bucs last year. I still feel that way."
Tom Brady is no stranger to proving his doubters wrong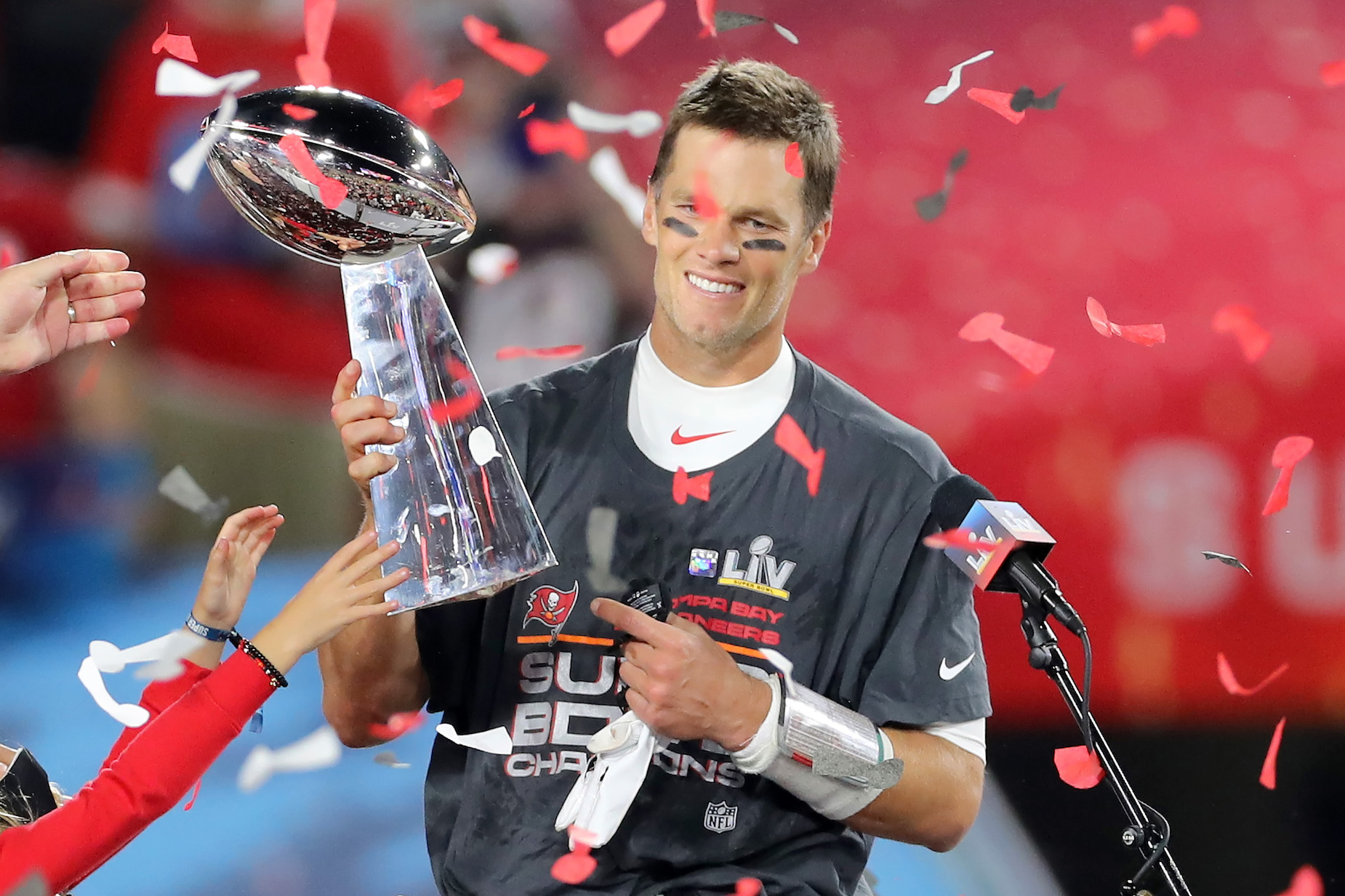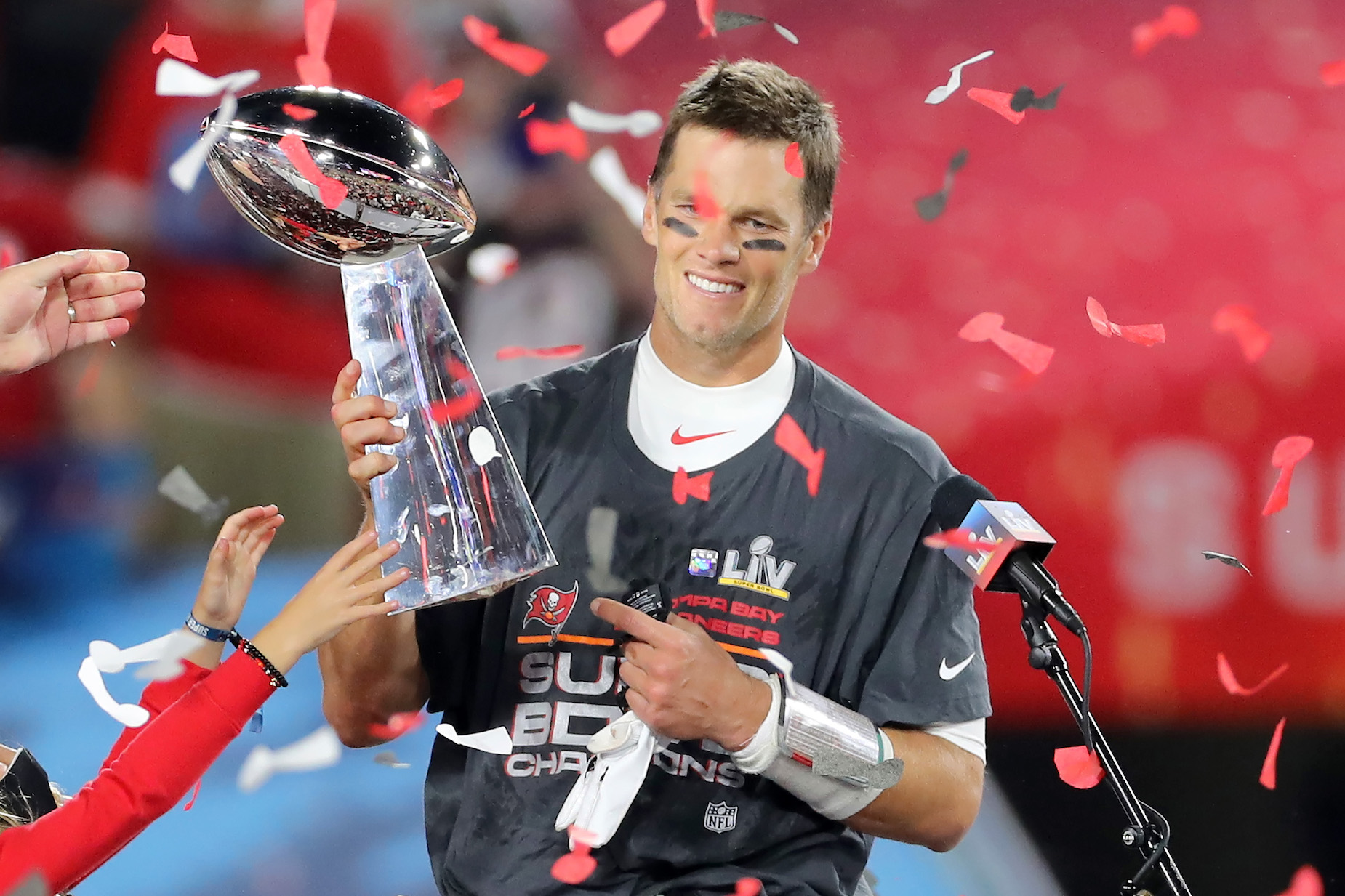 At this point in his career, Tom Brady has plenty of pro football experience under his belt. The quarterback has also proven to be pretty adept at proving his doubters wrong.
As the quarterback alluded to, he arrived in the NFL as an unheralded sixth-round draft pick. Drew Bledsoe, who was the Patriots' starting quarterback at the time, never thought the rookie would become anything more than a journeyman backup. Doubting Tom Brady, however, is usually an invitation for him to succeed.
When Bledsoe went down injured, Brady stepped into the top job. He, of course, led the Patriots to a Super Bowl title and, despite questions about his overall athleticism, would win five more championships before leaving New England.
Even if you can't stand Tom Brady, he's proven one thing abundantly clear during his NFL career: doubt him at your own risk.