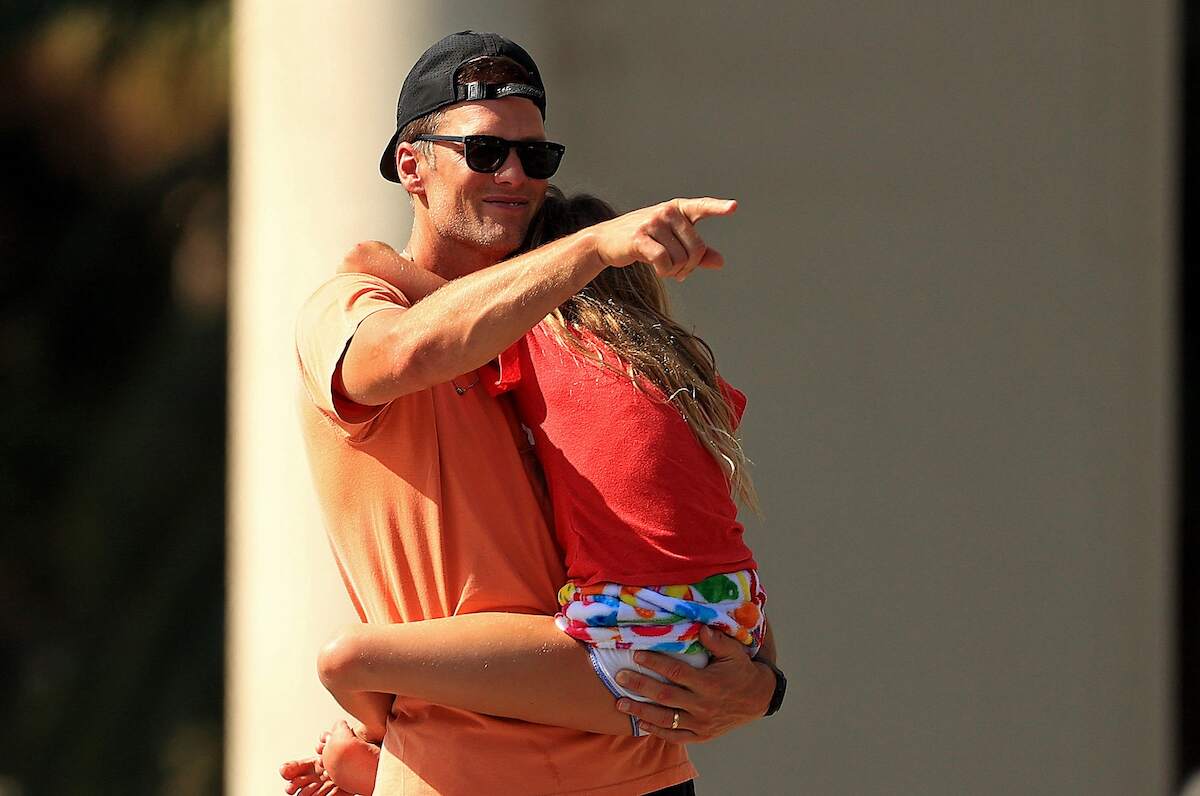 Tom Brady Still 'Fired Up' Over Something That Happened 21 Years Ago
Now-retired NFL quarterback Tom Brady still gets "fired up" over comments made over two decades ago. Fortunately, he proved them wrong.
As a seven-time Super Bowl champion, father, and retired athlete, Tom Brady doesn't have much to be upset about. Sure, the 45-year-old still gets irked about losing to the New York Giants in a championship that cost his team perfection. But there is something else that gets him "fired up" that happened over two decades years ago.
Tom Brady quickly answered the question people wanted to know
When Brady was with the New England Patriots, he was a huge reason for their Super Super Bowl titles. He and head coach Bill Belichick helped form a dynasty over a 20-year period. So, who was more responsible for that dynasty, Brady or Belichick?
That question appears to have been answered in 2020. Brady bolted New England via free agency and signed with the Tampa Bay Buccaneers. Belichick brought in former NFL MVP Cam Newton to replace Brady, and the results were ugly.
Brady went on to win his seventh Super Bowl under head coach Bruce Arians. Belichick and Newton went 7-9. New England had its first losing season since 2000. With those stats, it appears the Brady/Belichick question has been answered.
Tom Brady still gets 'fired up' over scouting report
It seemed like the one major motivational factor for Tom Brady after 2020 was adding to his Super Bowl ring collection. It now appears there is one more thing that still adds a little fire. In 2021, Brady took to Twitter and showed exactly what it is.
Brady posted a video from NFL Films that outlined his draft report with the comment, "Still gets me fired up…" The video showed him sitting with Steve Sabol, who was reading some pre-draft comments Brady heard back in 2000. "Poor build," "skinny," and "lacks great physical stature and strength" were some of the descriptions used on Brady, who said that motivated him.
"That kinda gets me fired up because I'm thinking, you know "What the hell do these people know?' That sounds like Joe Montana right there," Brady told Sabol in the video."When people tell you, 'Hey, you can't do this, you can't do this," and you keep overcoming that, you build this confidence and this belief in yourself that, even when nobody else believes in you, that I'm still gonna do it. Because I don't give a s–t what you say. I know what I can do, and I've done it."