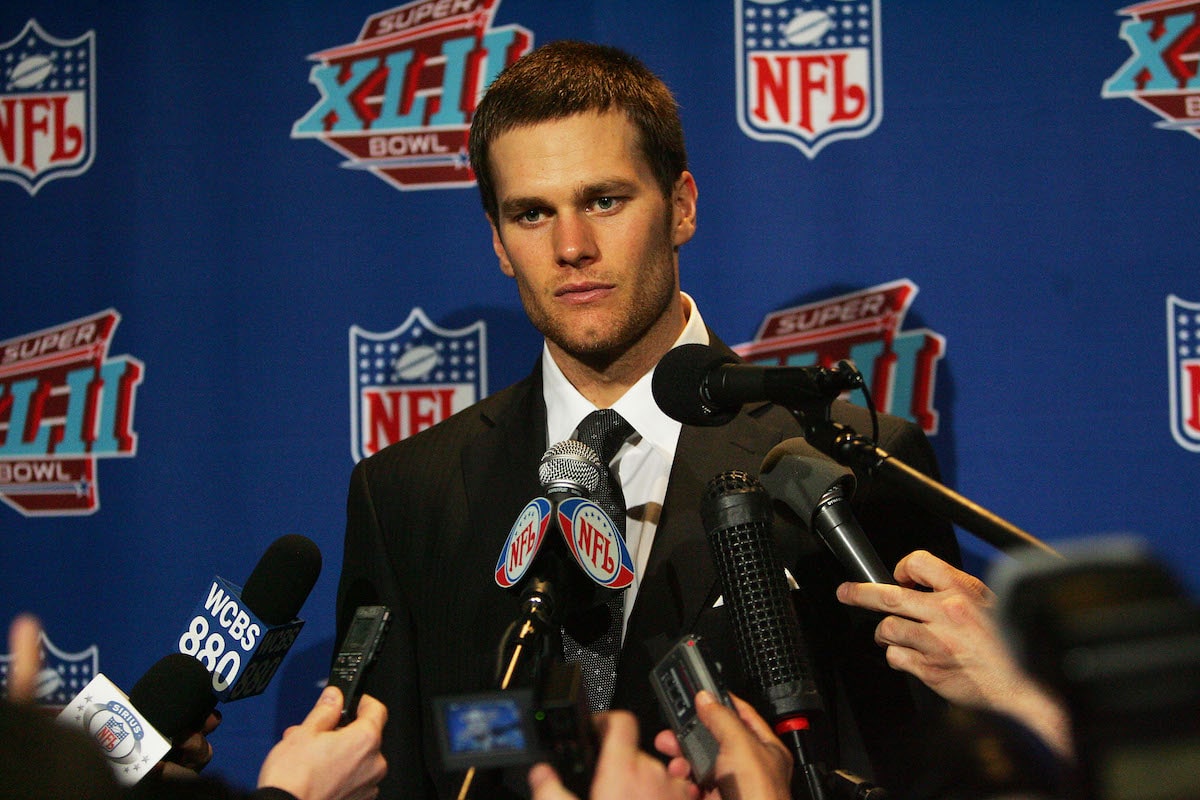 Tom Brady's Darkest Moments: Ranking the 5 Lowest Points in His Legendary NFL Career
Every NFL player who lasts multiple decades, including Tom Brady, is bound to have some lowlights along with his highlights.
Tom Brady's recent retirement has many fans looking back on his long, illustrious career, and for good reason. He's widely regarded as the greatest quarterback of all time, with seven Super Bowls to his name. 
But any player who lasts multiple decades is bound to have some lowlights along with his highlights. While most of Brady's career achievements were positive, he also had some down moments. Let's look at the five lowest points in Brady's legendary NFL career. 
5. Tom Brady tears his ACL and MCL following an undefeated season
The New England Patriots had gone undefeated during the 2007-08 season. After losing the Super Bowl, the team returned ready for vengeance. They'd have to wait for it, however, as Brady suffered a severe injury at the hands of Kansas City Chiefs safety Bernard Pollard in the first game of the 2008-09 season. 
The Patriots were solid with backup quarterback Matt Cassel, but they missed the playoffs that year. It was the only season in Brady's career where he missed most of it due to injury. Of course, it was hardly his fault, but it's definitely a season he'd love to have back if possible. 
4. Brady's second Super Bowl loss to the Giants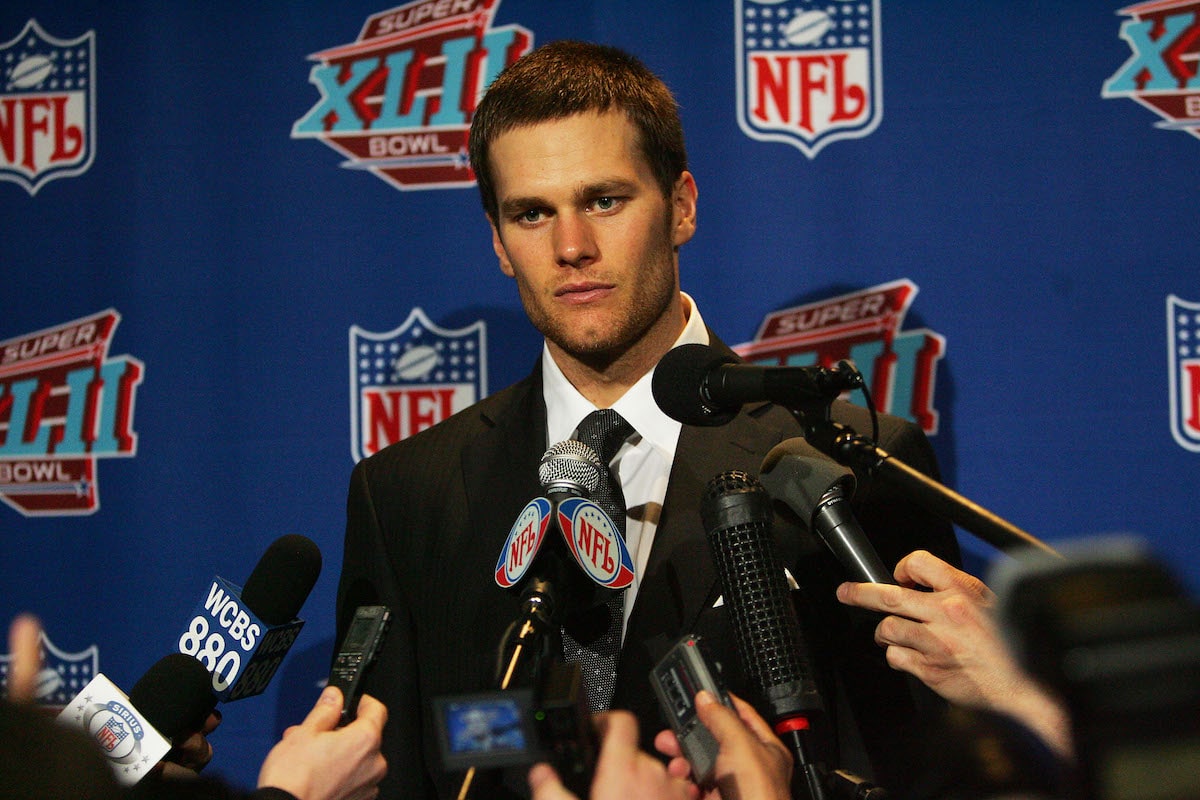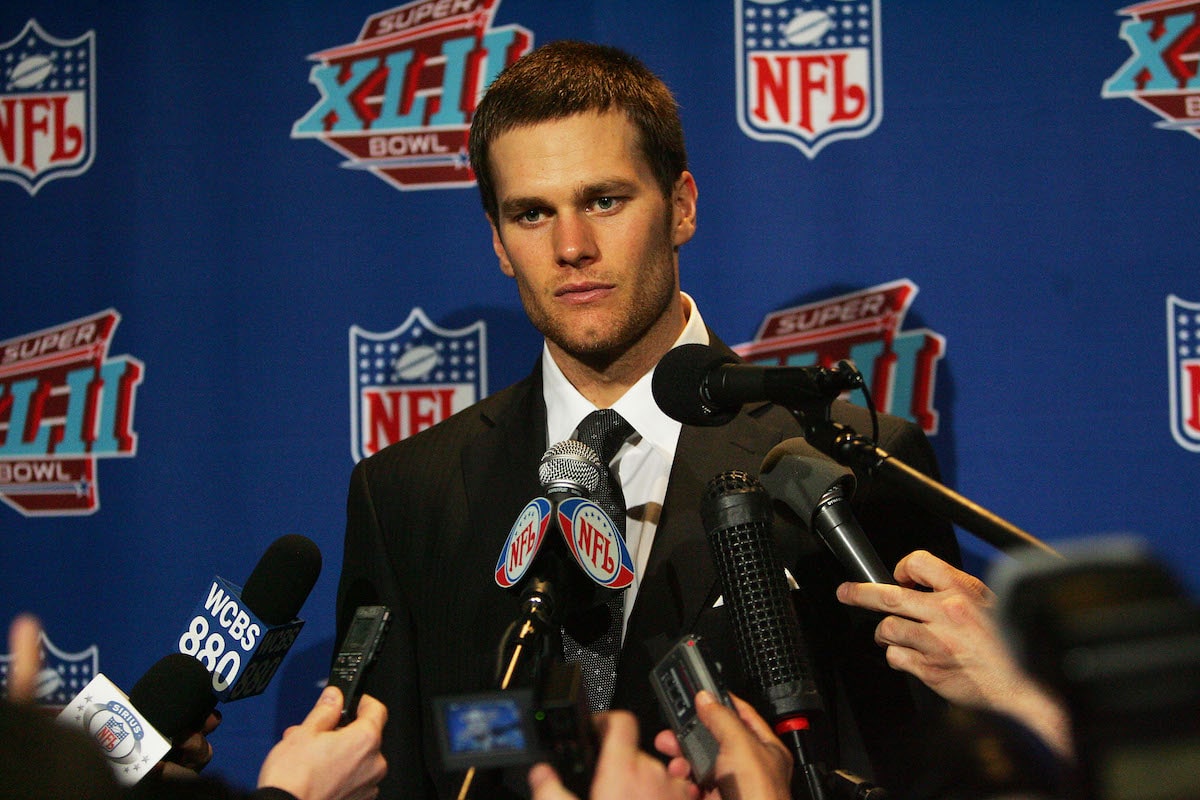 Brady won his first three Super Bowls before losing to the Giants in 2008 (more on that below). Four years later, he again matched up against the Giants again. The Patriots were still an offensive juggernaut, while the Giants were a more modest team built around a great defense and balanced running attack. 
Eli Manning showed, once more, that he had Brady and the Patriots' number. It didn't live up to its more shocking predecessor — sequels rarely match their originals — but Brady was outdueled for his second Super Bowl loss. 
3. Tom Brady's loss to the Philadelphia Eagles (and Nick Foles) in Super Bowl LII
During the 2017-18 season, Brady matched up against another inferior quarterback in the Super Bowl: Philadelphia's Nick Foles. The Eagles had a great year, but their starting QB Carson Wentz went down with a season-ending injury in December. They turned to Foles. While they had a miracle run through the NFC playoffs, most people seemed sure Brady and New England would wake them up from their dream. 
It didn't happen. On the heels of their vaunted "Philly Special" trick play, the Eagles and Foles managed to hand Brady his third career Super Bowl loss. 
2. Deflategate
During the 2014 AFC Championship game against the Indianapolis Colts, the NFL accused Brady of ordering Pats team staff members to intentionally deflate footballs. The Pats routed the Colts. But whispers of Brady's deception caused yet another scandal to envelope the team. 
The affair became one of the most infamous scandals in league history. It's one of the few black marks on an otherwise spotless career. NFL Commissioner Roger Goodell later suspended Brady for four games for his role in the proceedings. 
1. Tom Brady's first Super Bowl loss to the Giants
During the 2007 NFL season, Brady had his first breakout year. Before then, he'd been a highly effective, competent game manager of a quarterback. He squashed that reputation by throwing over 50 touchdowns and leading the Pats to an 18-0 undefeated regular season. Most people felt as if Brady would steamroll all comers in the playoffs. 
Instead, Brady had his lunch handed to him in Super Bowl XLVI by a fearsome New York Giants pass rush in a game NBC Sports ranked as the worst playoff loss of his career. Manning foiled the coronation by leading the Giants to a last-minute touchdown drive that created the most remarkable upset in Super Bowl history.