What Is Tom Brady's Worst Record as a Starter?
For more than 20 years now, Tom Brady has been among the elite NFL quarterbacks year in and year out. From an overall talent perspective, is he the greatest quarterback of all time? Well, that's certainly a divisive topic that will be debated long after he finally hangs up his cleats.
From a winning perspective, however, Brady has no equal and likely never will. All he has to do is flash those seven Super Bowl rings, and the conversation ends right there.
But the guy's been pretty good in the regular season as well. Not only does Brady hold the NFL record for regular-season wins, but it's also not even close, as nobody is within 50 of him.
He also holds the league record for career winning percentage among those with at least 150 starts. And the fact that he's started more than double that amount only makes the mark that much more impressive.
But that's what you get when you're a starter for two-plus decades and have never experienced a losing season. And take note that I said he's never had a losing season as a starter. When Brady was a rookie in 2000, the New England Patriots went 5-11. But he didn't start a single game that year and only made one appearance in relief, completing one of three passes for six yards in a blowout loss to the Lions.
So if you want to get technical, yes, Brady did have a losing season. As a starter, however, that's not the case. Now, that may change as the Tampa Bay Buccaneers certainly aren't having the 2022 campaign they expected. But we'll have to wait and see on that.
Tom Brady has never had a losing season as a starting quarterback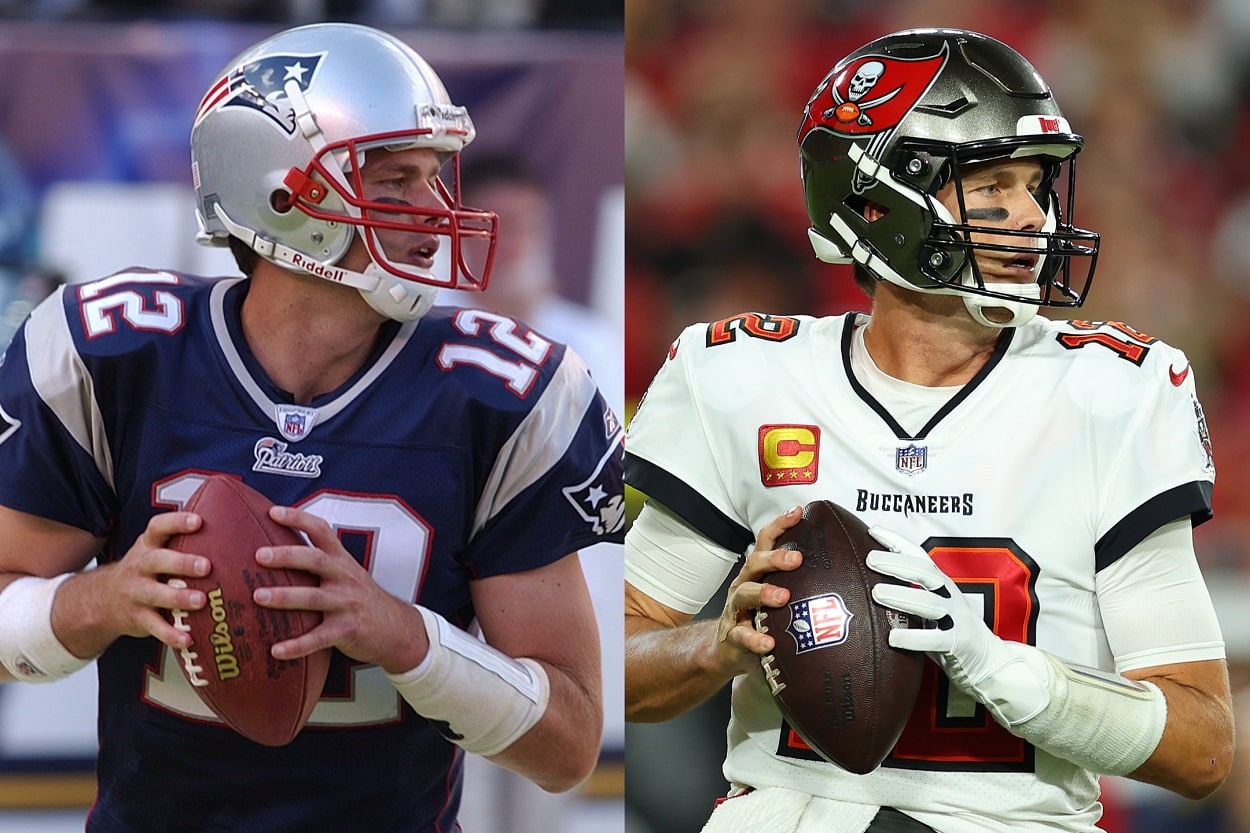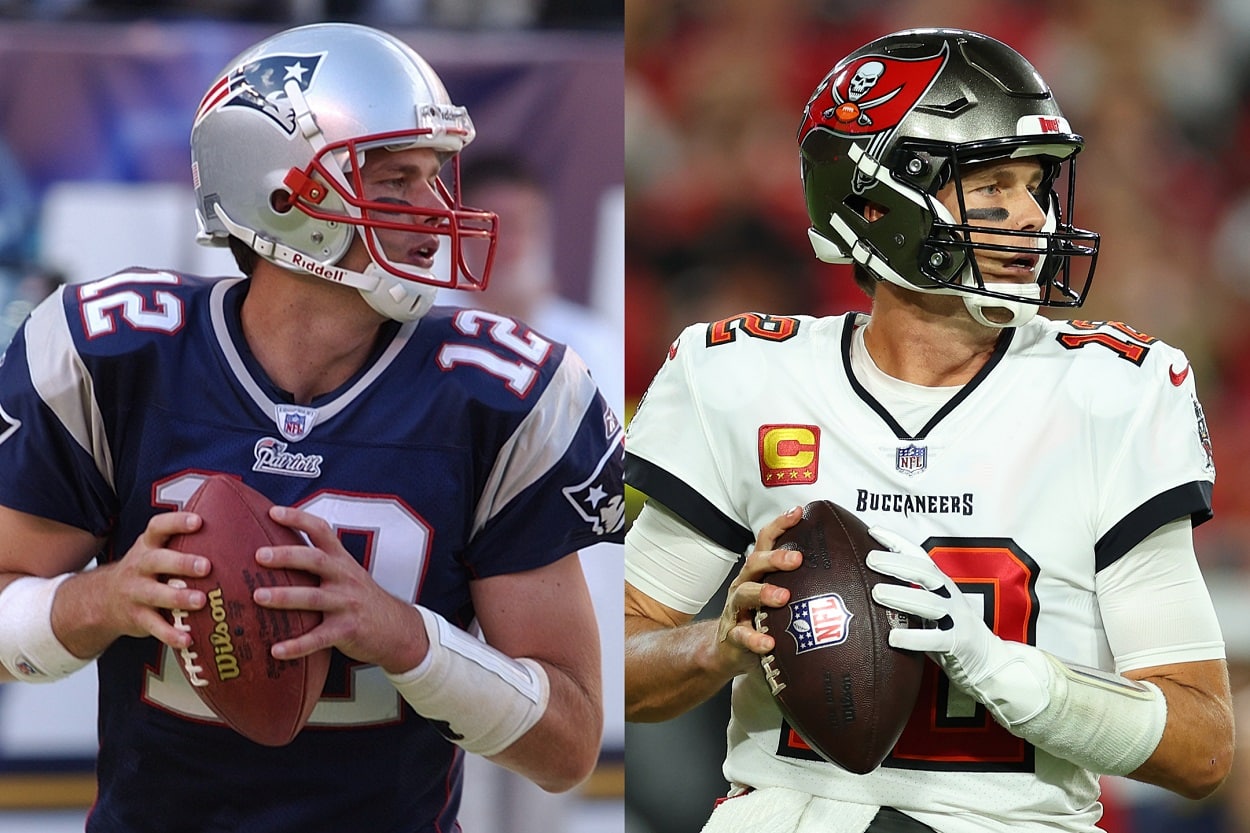 RELATED: What Is Tom Brady's Record Against Every NFL Team?
The closest Brady ever came to a losing season as a starter was in 2002, the year after he won his first Super Bowl with the Patriots. New England went 9-7 that year and missed the postseason, marking the only time a Brady-led squad hasn't played extra football.
The Pats also missed the playoffs in 2008, but Brady was injured in the season opener against the Kansas City Chiefs and missed the rest of the year. New England won that game, however, so TB12 still got credit for a 1-0 record.
Starting in 2001, the season he took over for Drew Bledsoe, here's a year-by-year look at Brady's win-loss record.
2001: 11-3
2002: 9-7
2003: 14-2
2004: 14-2
2005: 10-6
2006: 12-4
2007: 16-0
2008: 1-0
2009: 10-6
2010: 14-2
2011: 13-3
2012: 12-4
2013: 12-4
2014: 12-4
2015: 12-4
2016: 11-1
2017: 13-3
2018: 11-5
2019: 12-4
2020: 11-5
2021: 13-4
2022: TBD
Have thoughts on this topic? Keep the conversation rolling in our comments section below.