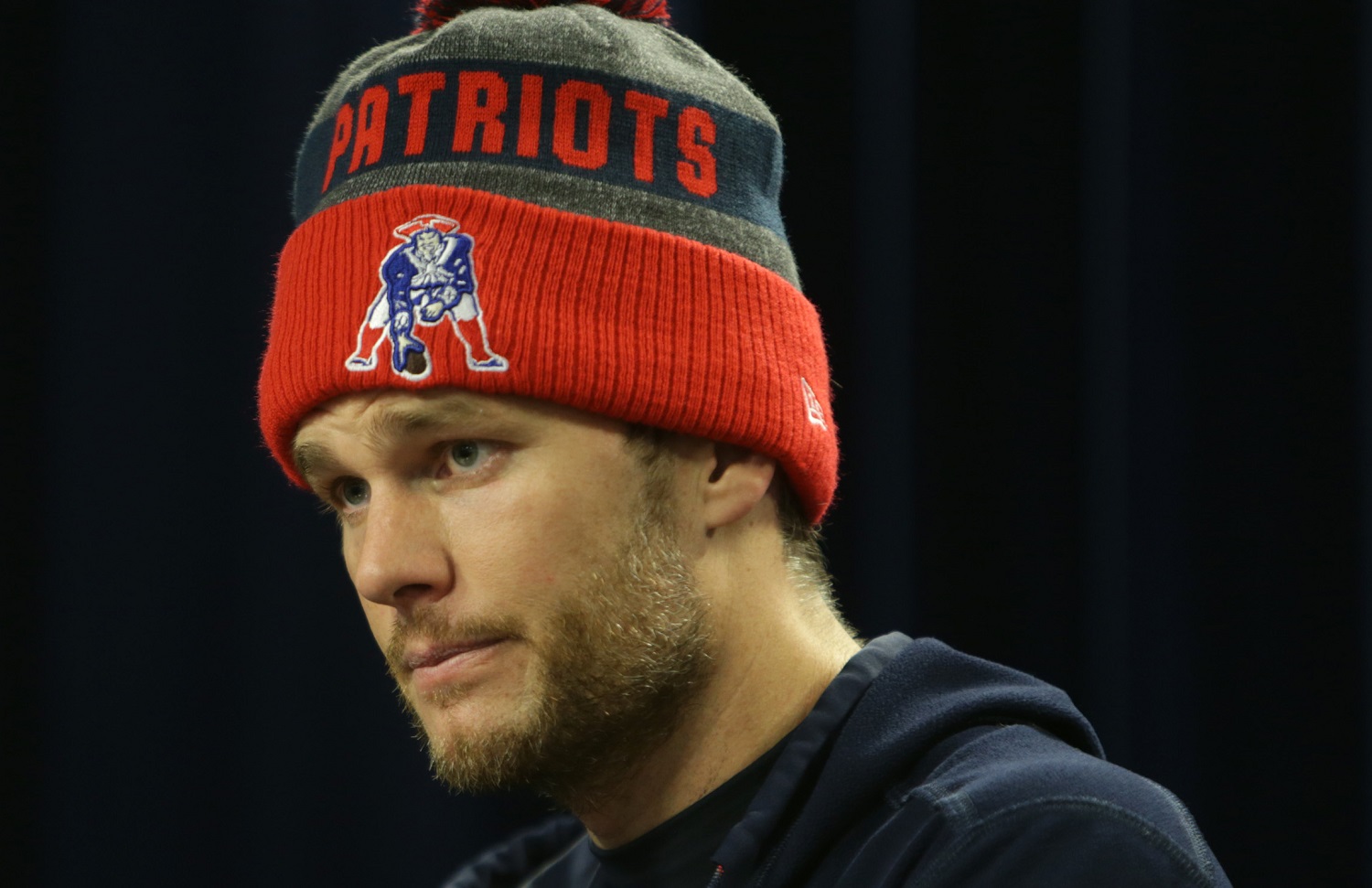 Ranking Tom Brady's Worst Super Bowl Performances for the New England Patriots
With nine NFL championship games under his belt entering Super Bowl 55, the odds were that Tom Brady would have logged some clunker performances. These are his three worst.
A man who has played in the Super Bowl nine times is going to log performances that qualify as good, so-so, and poor. When former New England Patriots great Tom Brady steps on the field with the Tampa Bay Buccaneers against the Kansas City Chiefs in Super Bowl 55, it will be his 10th appearance in an NFL championship game. It's an opportunity to add to good memories and erase some bad ones.
Yes, odd as it may seem for a man with six championship rings, Brady has been in some Super Bowls that qualified in clunkers, and he played a key role in them. We're not even necessarily talking about the three losing efforts.
Here are Brady's three least-distinguished Super Bowl performances:
3.  Tom Brady in Super Bowl 36: New England Patriots 20, St. Louis Rams 17
The New England Patriots carried a 17-3 lead through three quarters, but Tom Brady couldn't steer the offense to the points that would slam the door shut. Kurt Warner ran for a score and threw for one to tie the score in the fourth quarter. In between, New England twice went three-and-out.
To Brady's credit, he did move the offense 53 yards in 1:21 to set up Adam Vinatieri's field goal as time expired. Even then, however, Brady was only 5-for-8, so Bill Belichick had to ask Vinatieri to hammer it home from 48 yards out.
Brady finished Super Bowl 36 with 16 completions in 27 attempts for 145 yards and one touchdown.
2. Super Bowl 42: New York Giants 17, Patriots 14
This was the most deflating of the New England Patriots' Super Bowl losses. Even Patriots haters considered rooting for them because a victory would have put an end to the insufferable annual celebrations by members of the 1972 Mami Dolphins, who went 17-0 for the NFL's last perfect season.
Tom Brady had taken New England to a 14-10 lead with 2:42 to go thanks to a 6-yard scoring pass to Randy Moss, but that 80-yard drive was one of the day's few success stories for the offense. The New York Giants' Eli Manning responded with an 83-yard march culminating with Plaxico Burress hauling in a 13-yard TD.
Brady finished 29 of 48 for 266 yards. Though he did not throw an interception, the Patriots veteran was sacked five times. Manning was a more efficient 19 of 34 for 255 yards, with two TDs and one interception.
1. Super Bowl 53: Patriots 13, Los Angeles Rams 3
This was an artistic flop of a Super Bowl made possible by two quarterbacks who underachieved against defenses that were good – but not Steel Curtain or Monsters of the Midway good. The Los Angeles Rams' Jared Goff was 19-for-28 for 229 yards and an interception, also getting sacked four times. Tom Brady was slightly better at 21-for-35 for 262 yards plus one interception and one sack.
Brady does deserve credit for breaking a 3-3 time midway through the fourth quarter with a crisp, five-play drive covering 69 yards. He was 4-for-4, including two completions to Rob Gronkowski that covered 47 yards and set up Sony Michel's go-ahead touchdown run from the 2.
Julian Edelman earned MVP honors by making 10 catches for 141 yards, but the award probably deserved to go to a defender instead. Stephon Gilmore made five tackles, intercepted a pass, and forced a fumble. The pick came after the Rams had driven 48 yards into Patriots territory following Michel's score.
If not for Gilmore, the game could have turned into Brady's fourth Super Bowl loss.
All stats courtesy of Pro Football Reference.