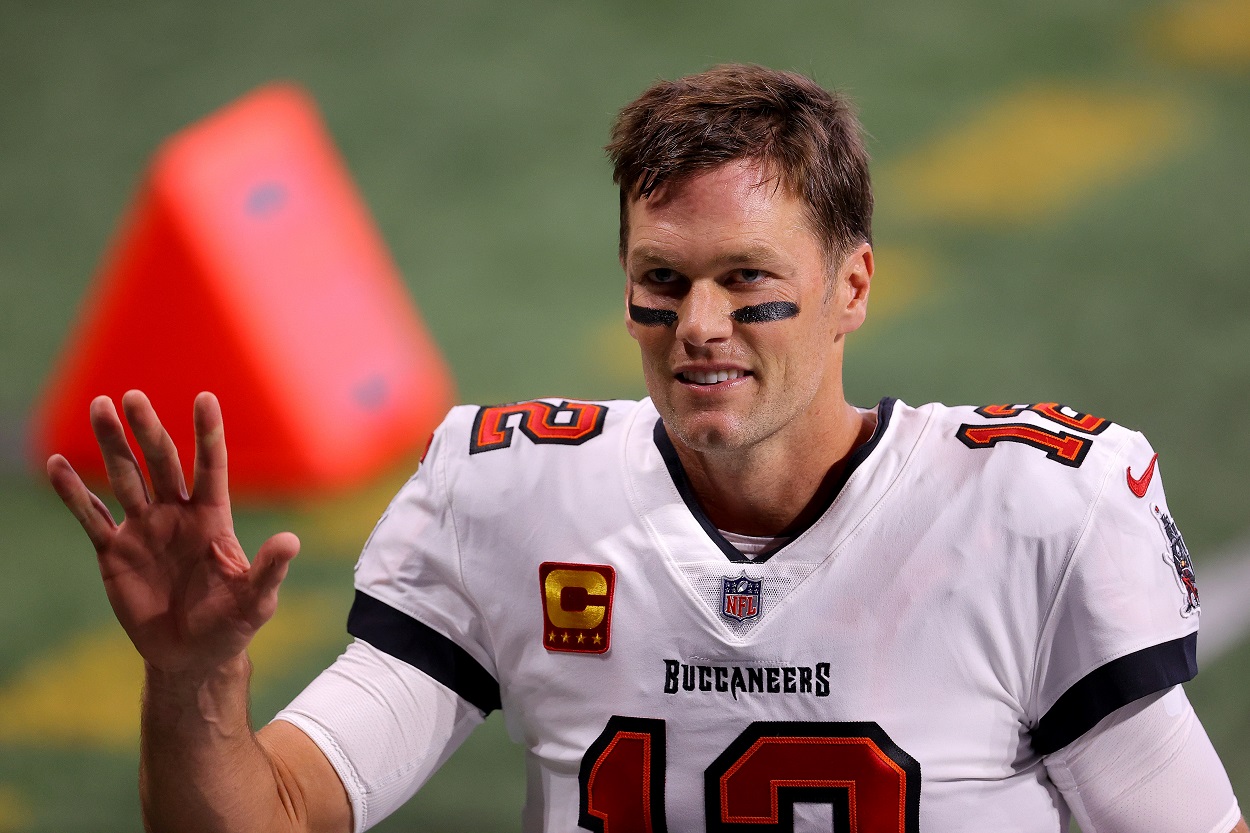 Tom Brady Delivered a Heartfelt Message to New England Patriots Fans Ahead of Super Bowl 55
As Tom Brady prepares for his first Super Bowl with the Buccaneers, he hasn't forgotten about the Patriots' fans that rooted for him for 20 years.
As Tom Brady prepares for his first Super Bowl appearance as the starting quarterback of the Tampa Bay Buccaneers, there are obviously going to be plenty of discussions about his nine previous appearances and six titles as a member of the New England Patriots, for whom he played 20 seasons. And while Brady is clearly focused on the Bucs' Super Bowl 55 matchup with Patrick Mahomes and the Kansas City Chiefs, he still took a little time to show some love to his old team as he delivered a heartfelt message to the fans and city that supported him for two decades.
Tom Brady won six Super Bowl titles with the New England Patriots
Famously taken in the sixth round of the 2000 NFL draft out of Michigan, Tom Brady was brought to the New England Patriots to be the backup quarterback for Drew Bledsoe. But as we all know, his career took a bit of a different path when Bledsoe went down with an injury in Week 2 of the 2001 season. Brady stepped in and led the Patriots to their first-ever Super Bowl title that season and won three titles in his first four years as the starter.
Over the next 15 years, TB12 made six more Super Bowl appearances, winning three of them, and left the Patriots last March as the winningest player in NFL history. As Bill Belichick wanted to look more toward the future, Brady took his talents to Florida and signed a two-year deal with the Tampa Bay Buccaneers. And then he simply went out and did what Tom Brady does as he led the Bucs to their first Super Bowl appearance in 18 years.
TB12 has the Tampa Bay Buccaneers in the title game for the first time in 18 years
The Tampa Bay Buccaneers' odds of winning the Super Bowl changed dramatically the moment Tom Brady signed with them last spring and the fact that he actually went out and led a new group of guys (minus Rob Gronkowski anyway) to the title game with a new coach and a new offense just speaks to how truly great he is. Oh, and he did all of that at the age of 43.
While other quarterbacks such as Aaron Rodgers and Russell Wilson and Patrick Mahomes dominated the NFL MVP conversation throughout the 2020 season, Brady somewhat quietly went out and had one of the best overall statistical seasons of his career. In leading the Buccaneers to an 11-5 record, their best mark in 15 years, he completed 401 passes (2nd in the NFL) for 4,633 yards (3rd in the NFL) and 40 touchdowns (tied for 2nd in the NFL).
Brady then led Tampa Bay to three consecutive postseason victories on the road, the Bucs' first playoff wins since Super Bowl 37, and is now set to add to his already-impressive Super Bowl record by making his 10th appearance in the title game.
Tom Brady delivered a heartfelt message to New England Patriots fans ahead of Super Bowl 55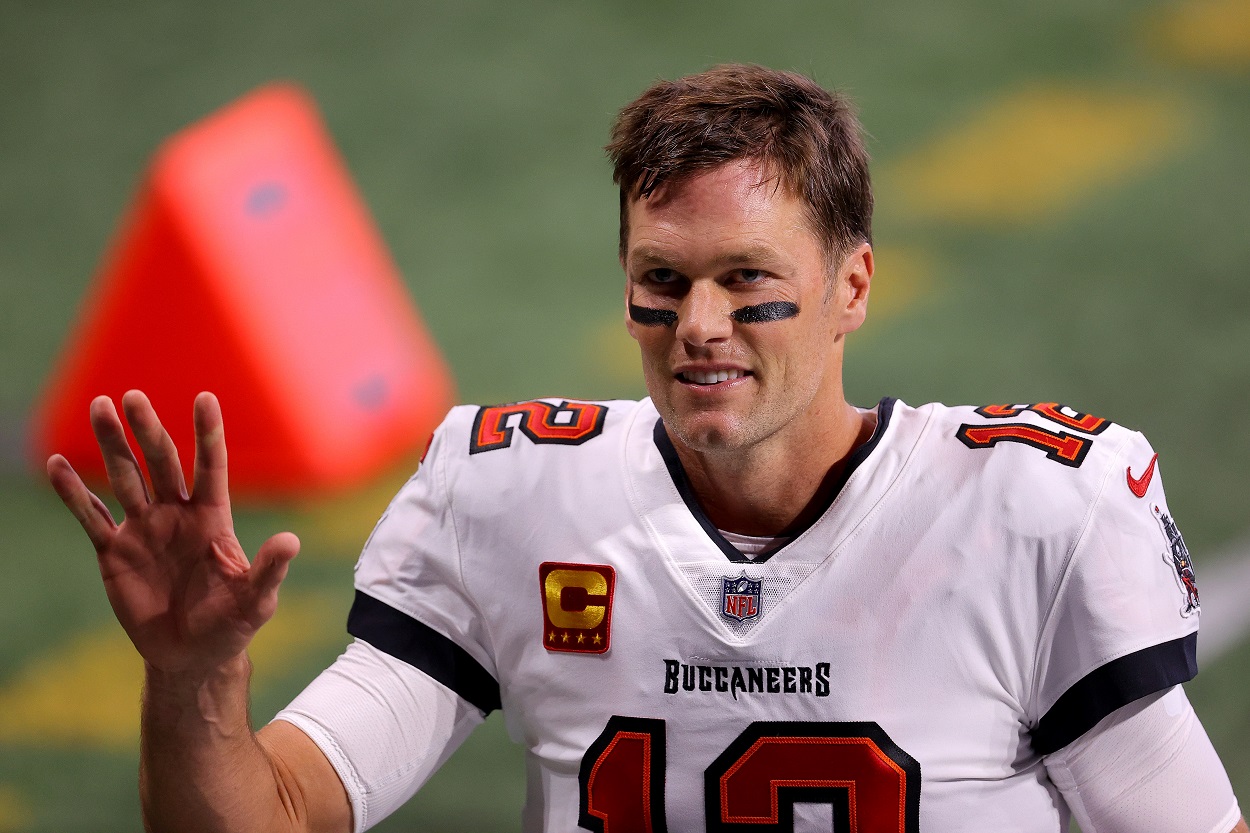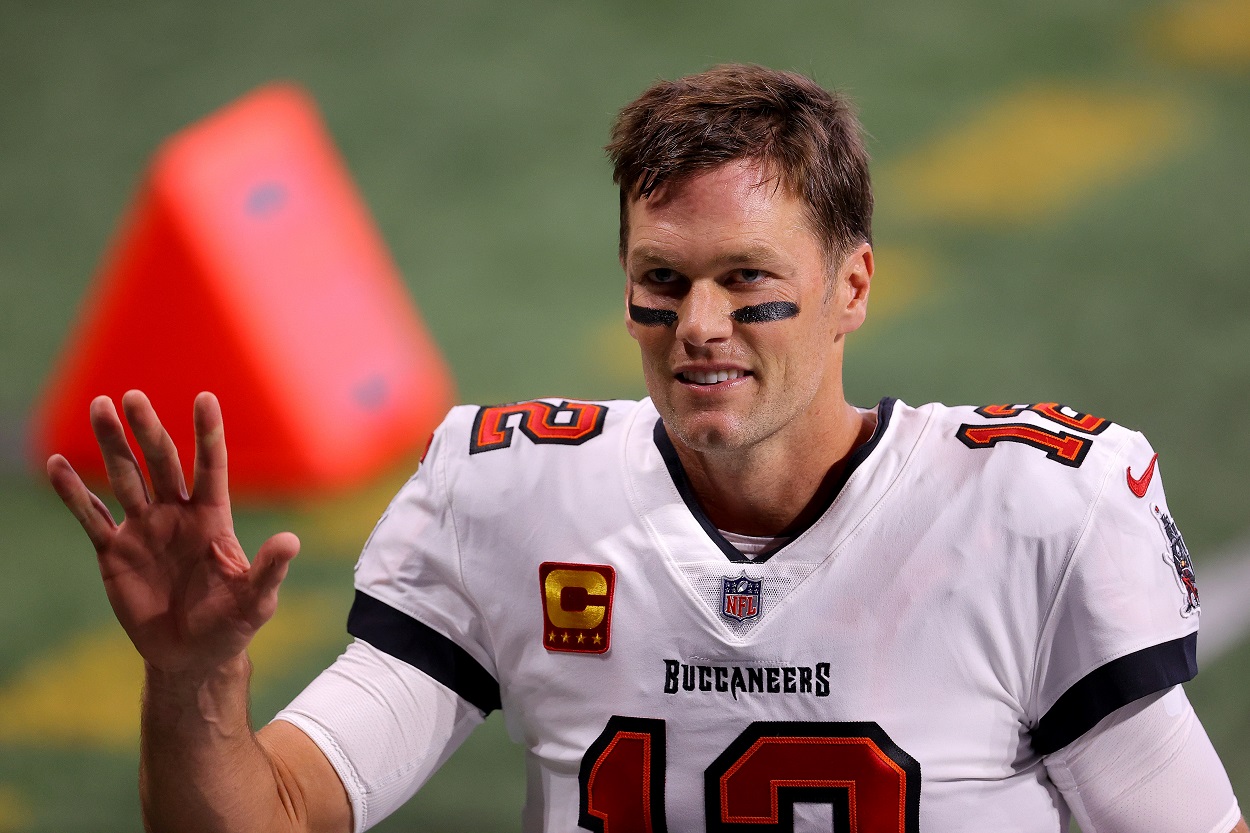 It certainly can't be easy for fans of the New England Patriots to see Tom Brady in a different uniform and the fact that he's taken the Tampa Bay Buccaneers to the Super Bowl in his very first season with the team has to be excruciating.
One has to wonder who Pats fans will be rooting for come Super Bowl Sunday and Brady himself was recently asked if New Englanders should be happy or sad to see their former quarterback suiting up for a different team in the title game. He danced around the question a little bit but overall delivered a heartfelt message about his old team and those who use to root for him (h/t NESN).
"I had an incredible 20 years (in New England). Really, an incredible 20 years. I wouldn't change anything over the course of 20 years. That was magical, and all the relationships I developed, those shaped me into who I am as a person, as a player. My kids were born in Boston. I have great affection for the city and for everything that Boston has meant to me and my family — and all of New England, not just Boston."

Tom Brady
Well, that's nice.
So how are you feeling, Patriots fans? Will you be rooting for Tom Brady and the Tampa Bay Buccaneers on Super Bowl Sunday? Let us know on Twitter at @Sportscasting19 or hit us up on Facebook.
Stats courtesy of Pro Football Reference