How Good Was Brian Griese as a Football Player?
It's hard to believe, but there was a time when Tom Brady was the second-best quarterback on his team. You have to go back 25 years ago to the days when he played for the Michigan Wolverines, who were led by quarterback Brian Griese. Brady served as Griese's backup for two seasons. 
Fast forward back to today, and Tom Brady has had a career so impressive he's considered by most to be the GOAT among NFL quarterbacks. And Griese? He's not done bad for himself since his playing days at Michigan. He had a solid career in the NFL and has successfully transitioned to the broadcast booth for the last decade with ESPN. How good was Brian Griese as a football player?
Brian Griese wins national title at Michigan
Griese. It's a memorable name. Not only does it sound like a delicious burger, but it's football royalty. Bob Griese was one of the greatest quarterbacks in NFL history guiding the Dolphins into the Super Bowl three consecutive seasons during the 1970s and winning twice. He was inducted into the Pro Football Hall of Fame in 1990.
Brian Griese was groomed to be a quarterback from the start with his dad's tutelage. However, he didn't have a lot of interest coming out of high school with just a couple of scholarship offers from Purdue and Kentucky. He walked on with the Michigan Wolverines. After a redshirt season followed by another season of place kick-holding duties, Griese got his chance at the quarterback position in 1995.
He split time the next two seasons with Scott Dreisbach. In 1997, Griese took control of the Michigan offense and proceeded to lead the team to an undefeated record and a Rose Bowl berth. Griese threw for 251 yards and three touchdowns as the Wolverines defeated Washington State to win a share of the national title. 
Brian Griese wins Super Bowl in NFL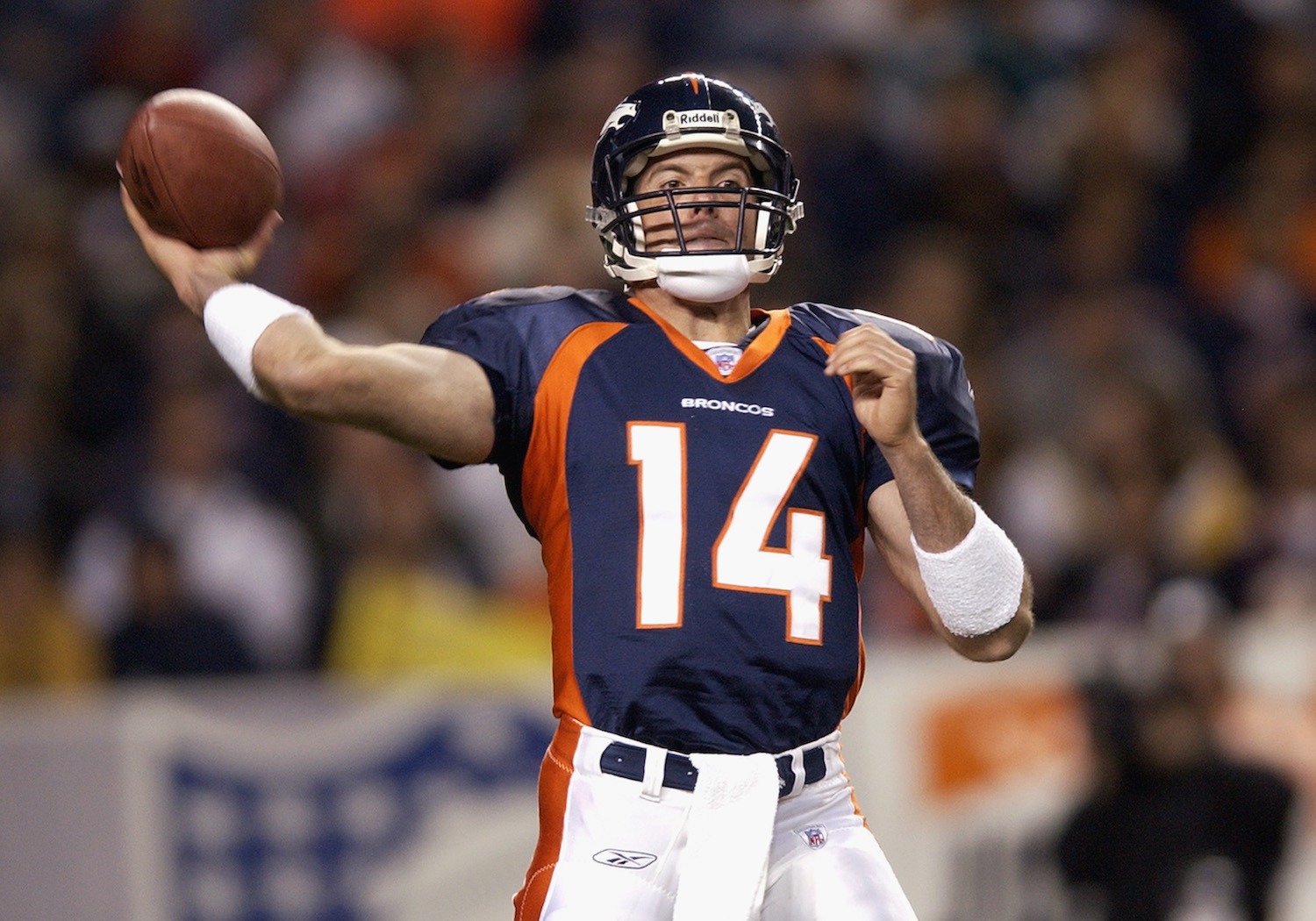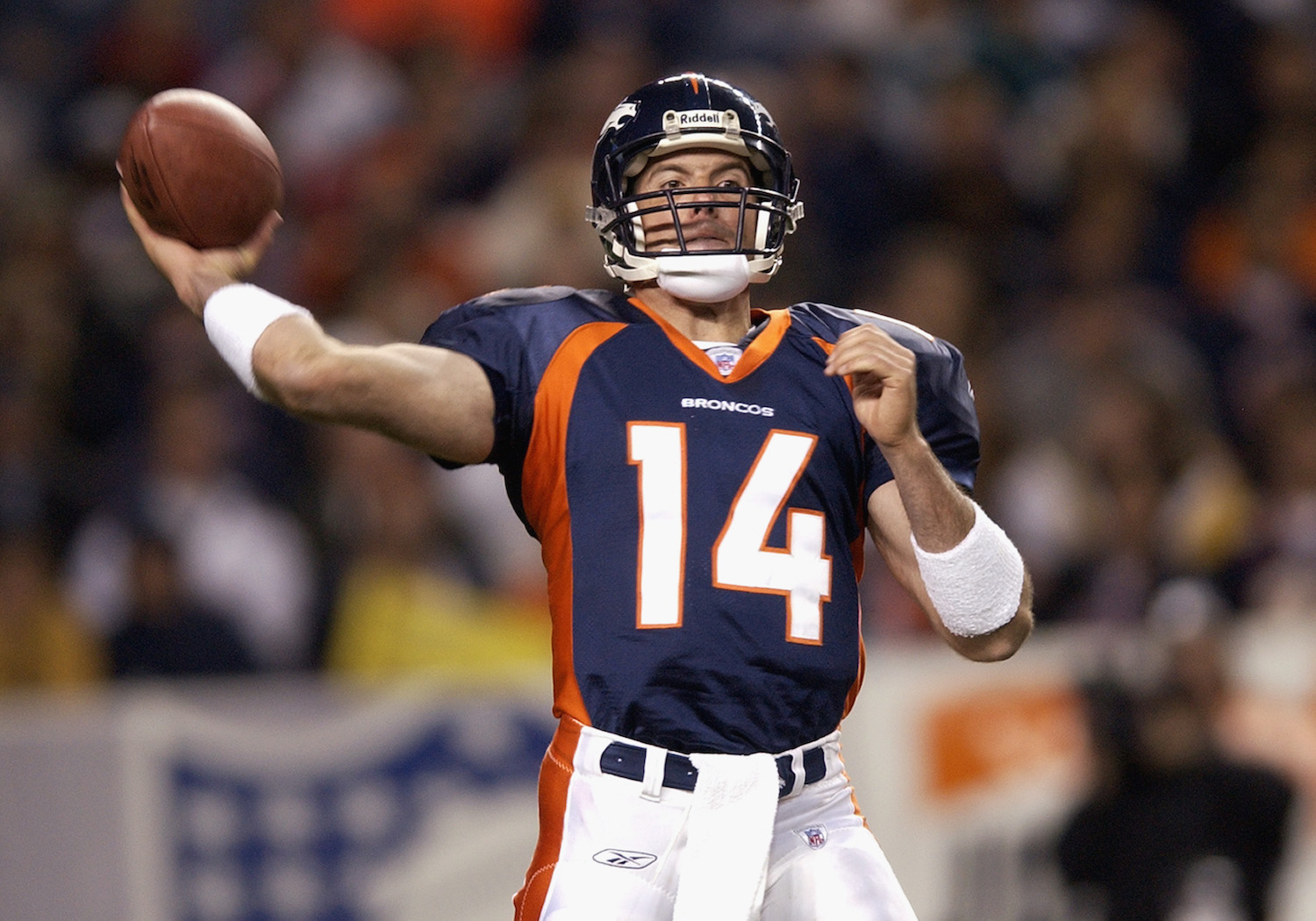 The Denver Broncos selected Brian Griese in the third round of the 1998 NFL draft. His first year in Denver, he served as the third-team quarterback behind starter John Elway and Bubby Brister. He was part of the Broncos Super Bowl-winning team that season becoming the only father-son duo to win Super Bowls.
When Elway retired, Griese took over the signal-calling duties. He played four seasons in the Mile High City, his best year in 2000, when the quarterback went 7-3 in his 10 starts and threw 19 touchdowns with just four interceptions. He led the NFL that season with a 102.9 passer rating. He earned a trip to the Pro Bowl. 
In 2003, Griese joined his father's old team in Miami. He lasted for a season and played in just five games. For the next five years, Brian Griese played two different stints for the Tampa Bay Buccaneers with a two-year stop in Chicago sandwiched in between. 
In 2009, Griese retired from football.  
Griese moves his way up to MNF booth
While Brian Griese was out of football, he didn't really think he was finished with his playing career. He thought he had more left in the tank. That's when he got a call from ESPN asking about his interest in possibly working in the broadcast booth. 
"When I retired in 2009, I wasn't sure I wanted to do it and ESPN called me and said, 'Hey, would you be interested?' and I was still trying to catch on with another team," Griese told the Denver Post. "And I said, 'Well, I'll give it a shot for a year to see how it goes.' And I ended up enjoying it. It keeps me connected to the game and allows me to keep some relationships in college and now across the NFL."
Griese once again followed in his father's footsteps and has worked as an analyst for ESPN's college football coverage since 2009. The elder Griese covered college football for more than 20 seasons retiring in 2011. 
Brian Griese had a successful career on the field, winning both a national title in college and a Super Bowl title. He's also been quite successful off the field as a broadcaster, now making his way into the broadcast booth for Monday Night Football. He's always been in his father's shadow. Until now.