Tom Brady Admits That He's 'a Little Fearful' About Eventually Retiring From Pro Football
When you think of Tom Brady, you probably imagine a fearless leader driving his team down the field in pursuit of another victory. While that image may be accurate on Sundays, the quarterback is still a human being. Beneath his helmets and pads, he, like everyone else, can feel afraid.
In fact, during a recent interview, TB12 admitted just that. While he isn't ready to retire from pro football just yet, Brady did acknowledge that he's "a little fearful" about life after the NFL.
Tom Brady is still going strong at age 43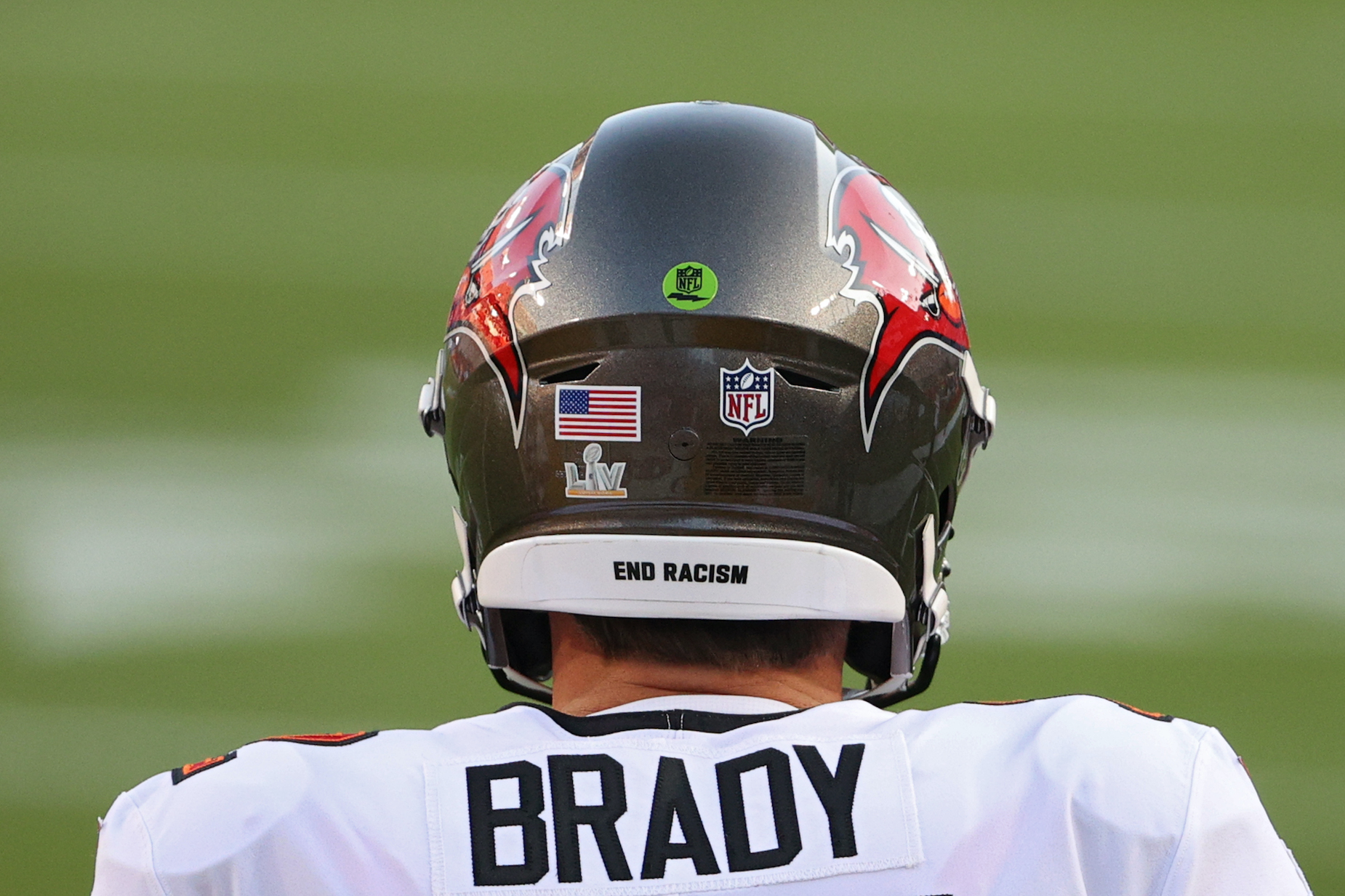 Pro sports, on the whole, are a young person's game; even with advances in modern medicine, most athletes call it a career by the time they hit 40. Brady, however, is still outrunning Father Time.
Ahead of the 2020 NFL season, TB12 turned 43 years old. Despite that relative seniority and the challenges of adjusting to an entirely new offense, the quarterback didn't have any problems working his magic. After some growing pains, the Tampa Bay Buccaneers hit their stride, and, come the playoffs, the club looked unstoppable.
The season, of course, concluded with a Super Bowl title. While you could argue that the Tampa Bay defense and the Kansas City Chiefs' poor performance gave him a sizable assist, Brady still turned in a solid night's work. He completed 21 passes for 201 yards and three touchdowns, which earned him Super Bowl MVP honors to go with his seventh championship.
Admitting that he's 'a little fearful' of life after football
While Brady is still capable of getting his work done on Sundays, he'll eventually have to call it a career. No one, not even one of the greatest quarterbacks of all time, can play football forever. That doesn't mean TB12 is ready to ride off into the sunset, though.
During a recent interview with Hodinkee Radio, Brady turned an eye toward the future. While he insisted that he can still help a team, the quarterback did admit that he's a bit apprehensive about life after football. Every change, however, brings a new opportunity.
"I think there's a lot of time and energy still focused on being a great quarterback, that when that's done, although I'm a little fearful of it ending, I am open to the belief that there will be a lot of opportunities for me to do things that I haven't had a chance to do that I really think I can help a lot of people," Brady explained, according to the New York Post.
Tom Brady probably won't have to worry about retirement for at least a few more seasons
As talented as he might be, Brady will eventually have to retire from pro football and face a (somewhat) unknown future. With that said, TB12 still seems to have plenty of gas left in the tank.
In the past, Brady has discussed wanting to play until he's 45. The quarterback will turn 44 before the 2021 campaign and is under contract with the Buccaneers through the 2022 season. While that seems like a logical point for him to retire, the Tampa Bay brass could be willing to keep him around even longer.
In a recent interview, Bucs general manager Jason Licht said that Brady hadn't given him any inclinations that he's ready to retire. The executive also told Rich Eisen that he'd be willing to keep TB12 on the roster until age 50 if he was willing and able.
While there's probably a bit of hyperbole there — no general manager is going to openly say when he's planning on replacing a legendary quarterback — it certainly seems like Brady won't have to face his fears and retire immediately.
Stats courtesy of Pro-Football-Reference