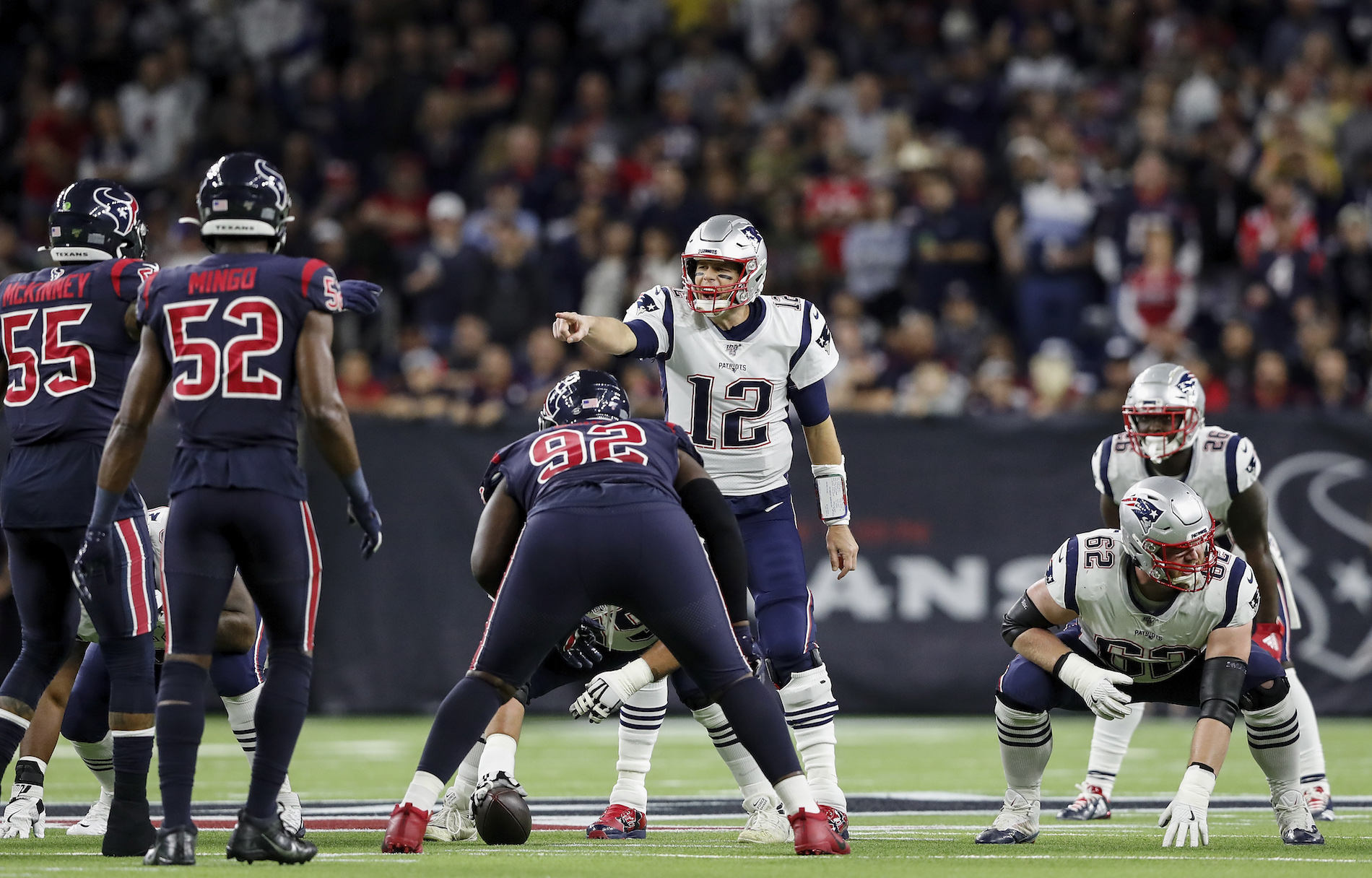 Tom Brady Just Turned 43, But He's Still 5 Birthdays Away From Becoming the NFL's Oldest Player
While Tom Brady just turned 43-years old, he's still five years shy of passing George Blanda as the oldest player in NFL history.
Even if you can't stand Tom Brady, you can't knock his durability. While the veteran quarterback's postseason resume rightfully steals the spotlight, he's no flash in the pan; after two decades in the NFL, Brady is still going strong.
On Monday, August 3, Brady officially celebrated his 43rd birthday. While that may seem ancient for a professional athlete, the Tampa Buccaneers quarterback still has quite a ways to go before he becomes the oldest player in NFL history.
Tom Brady's long and successful football career
While spending two decades in any job is impressive, Tom Brady has been an NFL quarterback for the past two decades. He wouldn't have lasted that long in the job, however, if he wasn't an elite talent.
Coming out of college, though, Brady didn't seem like a future star. When he joined the New England Patriots as a sixth-round pick, Drew Bledsoe didn't think the rookie would become anything more than a backup. In 2001, however, everything changed.
After Mo Lewis of the New York Jets knocked Bledsoe out of the game, Brady was forced into action. While he didn't look like a world-beater at first, the quarterback eventually found his stride; he ended up leading his team to a Super Bowl victory, and the franchise never looked back.
During his time in New England, Brady piled up 219 regular-season wins and claimed six Super Bowl titles and three MVP awards. While he left Foxborough during the offseason, that shouldn't diminish what he and Bill Belichick accomplished together.
Your 43rd birthday doesn't make you the NFL's oldest player
On Monday, August 3, Tom Brady turned 43 years old. He'll have to wait five more years to overtake George Blanda as the NFL's oldest player.
Blanda, who spent 26 seasons in the NFL, retired at age 48. While he had the advantage of playing two positions—he was a quarterback and a kicker but almost exclusively suited up as the latter toward the end of his career—Blanda's quotes made it clear that he felt age was only a number.
"Personally, I think it's a shame, all the star football players who retired in the prime of life," Blanda explained in a Sports Illustrated article cited by CBS Sports. "Lou Groza, washed up at 43. Ben Agajanian, prematurely retired at 45. Y. A. Tittle, gone when he was 38 and Bob Waterfield at 33. Norm Van Brocklin hung them up at 35 as did Otto Graham, the finest quarterback I've ever seen. Why, that's a tragedy. … But like all the others, he fell victim to one of pro football's many unreasoning prejudices: that you're no longer capable of playing when you reach 30 or 35. Baloney!"
Can Tom Brady surpass George Blanda as the oldest player in NFL history?
When he moved to Tampa Bay, Tom Brady signed a two-year contract; by the time that deal expires, he'll be 44-years old. Does the veteran quarterback have what it takes to play five more seasons to break George Blanda's record?
On one hand, modern technology should give Brady an advantage. We simply know more about health and medicine now than we did in the 1960s. In the same SI story, Blanda, for example, claimed that his diet consisted of steak, potatoes, and green vegetables; he also said he smoked "a pack or two" of cigarettes and had "two or three" drinks of bourbons a day. Even if you think Tom Brady's diet is nonsense, he probably keeps himself in better shape than Blanda ever did.
At the same time, though, there's still a certain amount of luck involved. At this point in his career, Brady probably wouldn't return from a major injury. He'll also have to hope that his skills don't significantly deteriorate within the next five years; unlike Blanda, he can't remain on the active roster as a placekicker.
At this point, only time will tell if Tom Brady is able to become the oldest player in NFL history. If we've learned anything in the last 20 years, though, betting against him is probably a bad idea.