The Stephon Gilmore Situation Has Officially Taken a Surprisingly Positive Turn for Bill Belichick and the Patriots
Just like the Green Bay Packers, the New England Patriots had one of their most important players not show up for the offseason program. Stephon Gilmore didn't skip workouts for the same reasons as Aaron Rodgers, but the fact the star cornerback didn't return to work raised obvious concerns about his long-term fit in Foxborough.
Luckily for Bill Belichick and the Patriots, the Gilmore situation has taken a surprisingly positive turn. And since Thursday represented a step in the right direction, maybe the 2019 NFL Defensive Player of the Year will continue to call New England home for a little while longer.
Stephon Gilmore understandably has a problem with his 2021 salary
After mostly going the cheap route in free agency for nearly two decades, Belichick broke tradition in 2017. With a need for a true No. 1 corner, he made a franchise-altering investment by giving Gilmore a top-of-the-market contract. Although it took the former Buffalo Bills corner some time to find his footing in Foxborough, he eventually settled in and started to showcase the skill set that inspired Belichick to sign him to a five-year, $65 million deal.
A key contributor to New England's 2018 Super Bowl team, Gilmore earned the NFL Defensive Player of the Year Award in his third season with the Patriots. While the All-Pro corner's 2020 campaign came to a painful end because of a partially torn quad, his career certainly isn't over. However, even though Gilmore suffered a major injury in his age-30 season, the veteran has made it clear that he wants a raise.
Set to make just $7.5 million in cash this season, Gilmore clearly has a case to ask for a bump in pay. But after staying away from the offseason program and raising doubts about his future in New England, the decorated defensive back changed the tenor of the conversation on Thursday.
The Gilmore situation has taken a surprisingly positive turn for Bill Belichick and the Patriots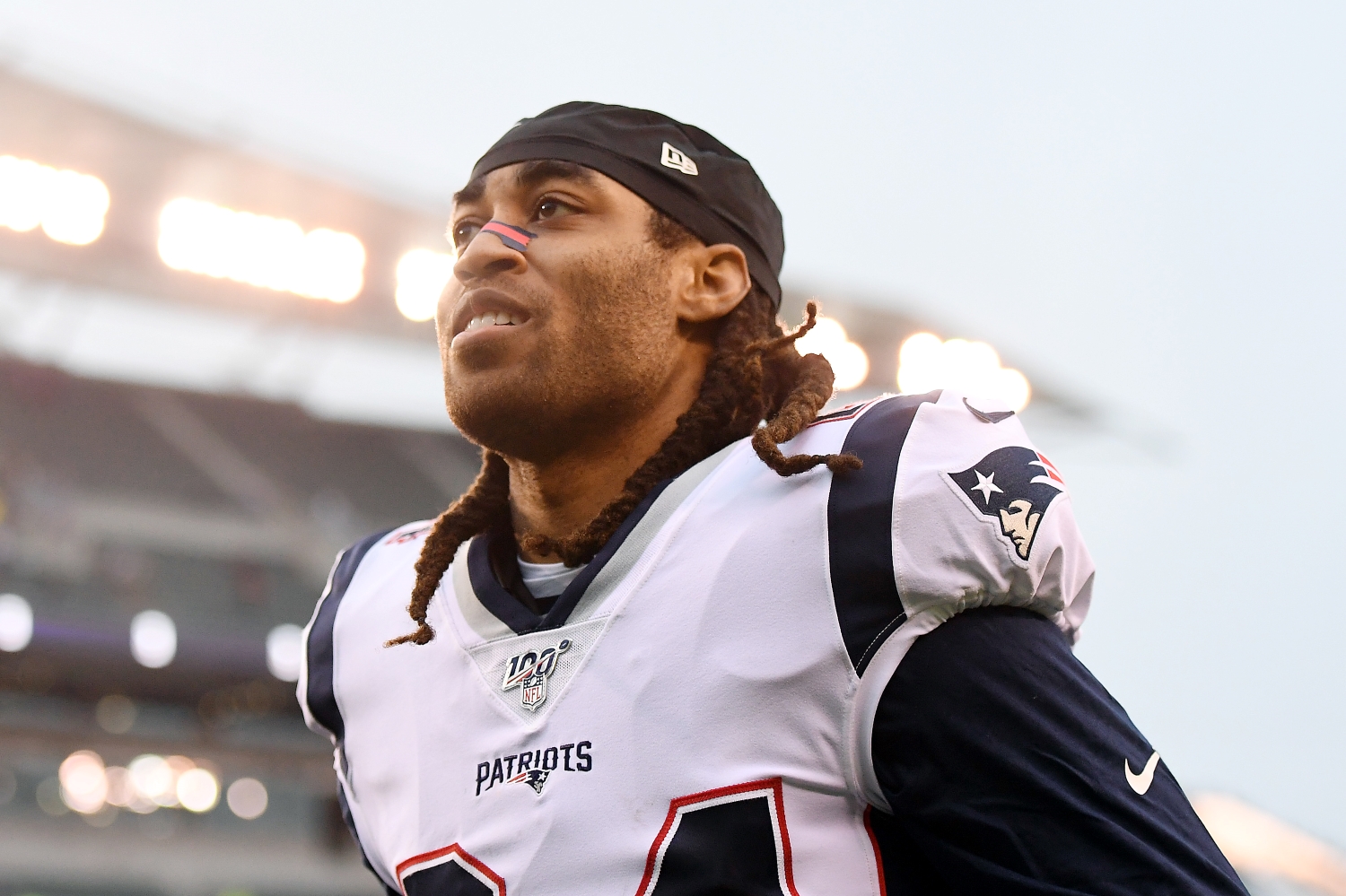 Training camp gives coaches the chance to assess the team's talent level. Of course, it's hard to get an accurate read when players don't show up.
Considering he skipped OTAs and minicamp, Gilmore seemed like a candidate to extend his holdout into training camp. However, the situation involving the star corner took a surprisingly positive turn on Thursday.
According to Mark Daniels of The Providence Journal, Gilmore reported to Gillette Stadium and was placed on the active/physically unable to perform list along with seven other Patriots players. He can come off the list at any time as he works his way back to full strength.
While Gilmore might not be on the field right away, the fact he showed up looks like a positive sign for the Patriots. Perhaps this means he and Belichick have some sort of understanding that a deal will get done in the coming weeks. Or maybe Gilmore realized he can't afford to sit out since he's on the wrong side of 30 and is coming off a major injury. Either way, by effectively ending his holdout, the Patriots' most accomplished defender now seems more likely to return to the lineup than ever before.
What route should Belichick take with his star corner?
Belichick spent an unprecedented amount of money in free agency to fix a flawed roster. Will he get Robert Kraft to commit more financial resources to take care of a critical piece of business?
On one hand, it would make sense for New England to give Gilmore a one-year raise. That would allow him to get paid like a top-10 player at his position while still giving the aging star the chance to become a free agent after the 2021 season. More importantly, the Patriots would have their best cover corner in the fold for a final run at the Lombardi Trophy.
Does a multi-year deal make sense? While Gilmore may have a few years left in the tank, the odds of a corner playing at a high level into his mid-30s aren't particularly high. For a New England team that needs to keep getting younger and faster on defense, the idea of extending Gilmore's stay for several seasons doesn't seem logical.
Ultimately, the best path for Belichick to take involves giving an underpaid player a one-year raise that allows both sides to maintain the flexibility to go in a different direction after the 2021 season.
All salary information courtesy of Spotrac.