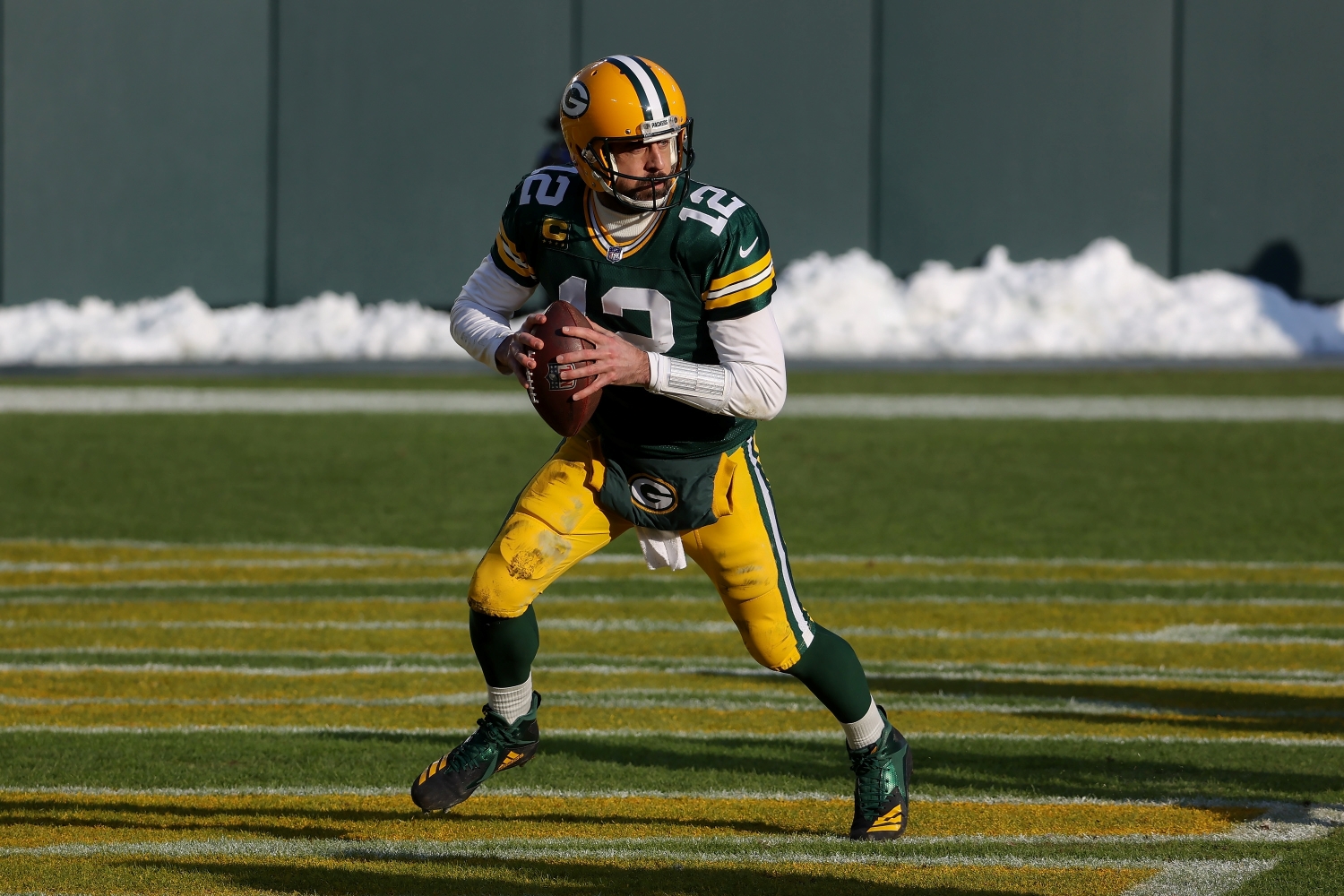 Packers Fans Should Be Pleased and Panicked by Adam Schefter's Latest Prediction on Aaron Rodgers' Future
Packers fans should be both pleased and panicked by Adam Schefter's latest prediction on what will happen with disgruntled quarterback Aaron Rodgers.
Aaron Rodgers hasn't given Green Bay Packers fans much to smile about over the last six months. From raising doubts about his future after losing the NFC Championship to skipping the team's offseason program, the reigning NFL MVP has done nothing to inspire confidence about his chances of playing for the Packers again.
So, will No. 12 return to Green Bay for his 18th season?
Based on Adam Schefter's latest prediction, Packers fans should be both pleased and panicked by what the respected NFL reporter thinks will happen with Rodgers.
Will Aaron Rodgers continue to call Green Bay home?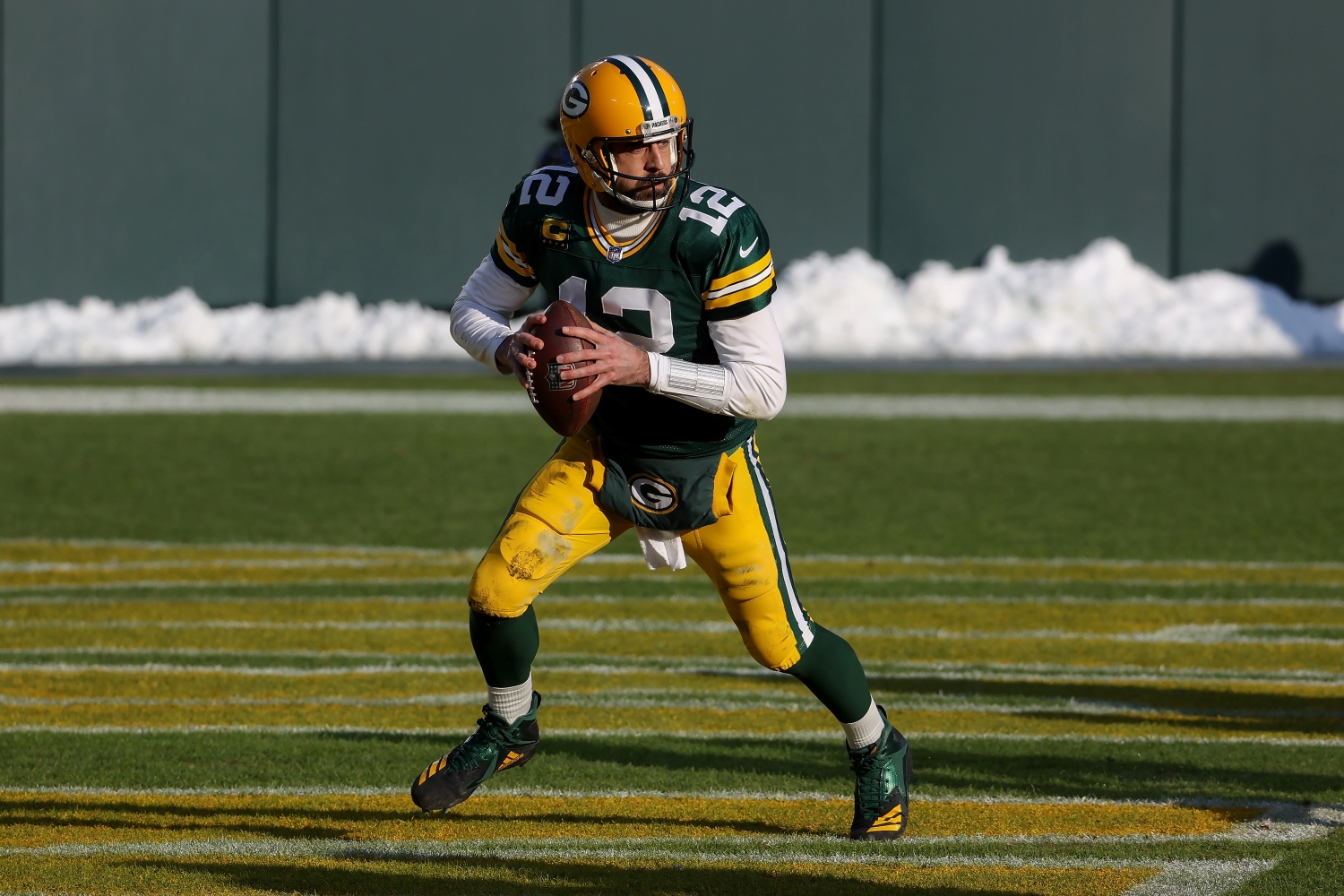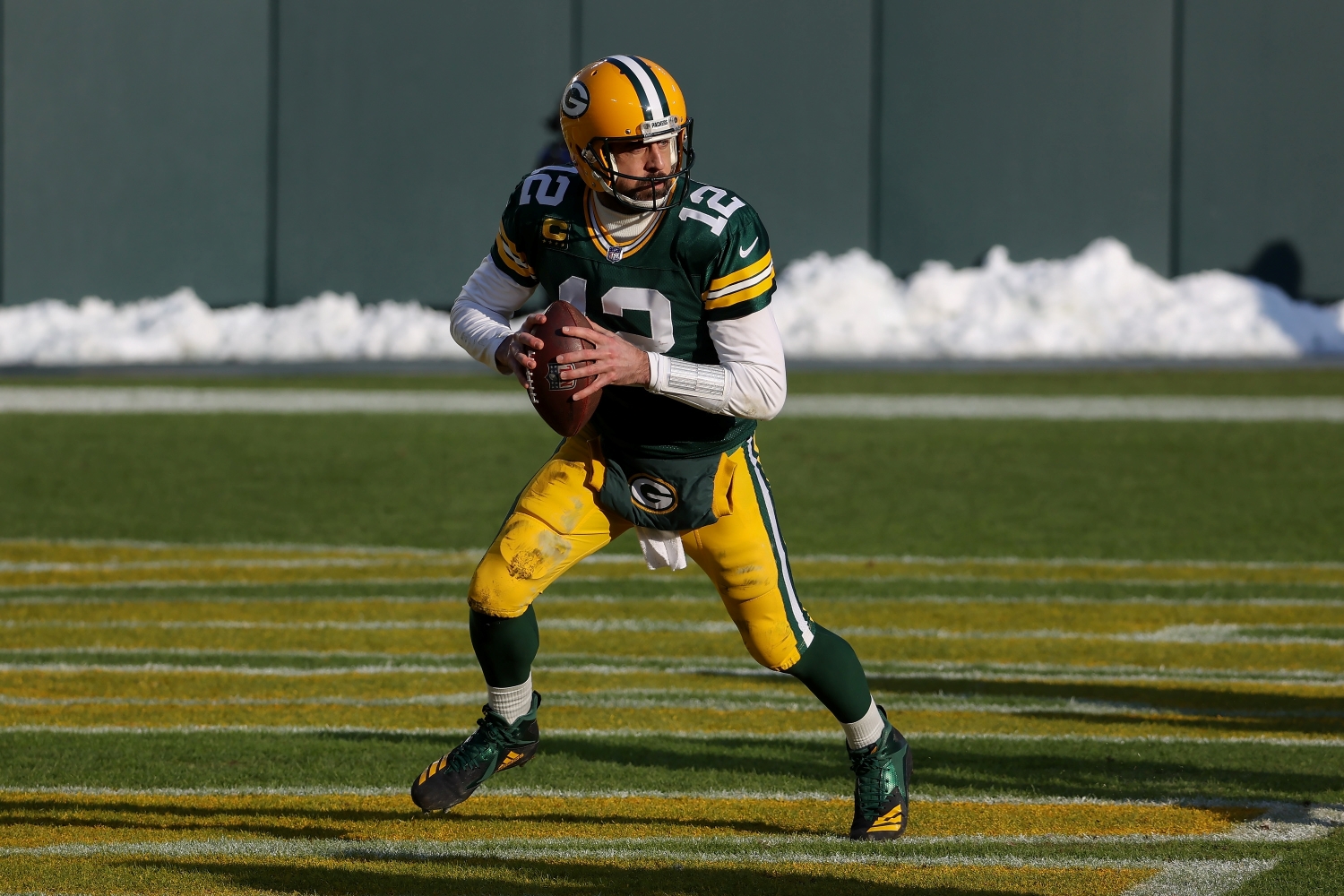 The Packers may have Rodgers under contract through 2023, but that doesn't mean they'll have the legendary quarterback under center moving forward. After all, the three-time MVP has dominated headlines all spring and summer because nobody knows exactly what his future holds.
Dissatisfied with the front office, Rodgers made his first power move by skipping voluntary organized team activities. However, he took things to the next level by refusing to show up to mandatory minicamp. Without their longtime starting quarterback at practice, the Packers got a chance to give second-year signal-caller Jordan Love an increased number of reps. But fans of the historic NFC North franchise would much rather see Rodgers working on his timing and chemistry with his receivers rather than the 2020 first-round pick.
Despite all the uncertainty surrounding their most important player, the Packers have shut down the idea of dealing Rodgers to another team. While a trade still seems like a possibility down the line, general manager Brian Gutekunst has maintained that he has no intention of sending the 37-year-old future Hall of Famer to a new team. But with training camp and the start of the regular season rapidly approaching, will Green Bay reverse course and entertain the notion of getting rid of an all-time great?
Packers fans should be both pleased and panicked by Adam Schefter's prediction on the disgruntled quarterback's future
Few reporters (if any) have a better sense of what's going on around the league than Adam Schefter. On Thursday, July 15, he appeared on ESPN's Get Up to give his prediction about what will happen between Rodgers and the Packers. If Schefter's intuition is spot-on, Green Bay fans should be pleased and panicked about what lies ahead.
"My own opinion is I don't think we will see Aaron Rodgers show up in Green Bay with three years left on his contract as it currently stands," Schefter said. "There has to be a modification, and not in the form of money. Money is not a part of this in any way, shape, or form. That's not what this is about. This is about Aaron Rodgers—finding a way to bring him to camp, and he's trying to find a way to engineer his departure."
So what does the well-respected NFL reporter think will happen?
"There has to be—I think to get Aaron Rodgers in there—some sort of stipulation that makes it clear that the Packers will trade him after the season," Schefter said.
He suggested the Packers can put a void clause or an expensive bonus in Rodgers' contract that will force them to either release or trade him next offseason.
On one hand, Schefter's prediction shows that Green Bay has a potential path to get Rodgers back on board. If the Packers can convince their longtime leader to return to work with the promise of giving him his freedom after the 2021 season, they should vault right back up NFL power rankings and compete for a Super Bowl title.
However, his prediction should also cause Packers fans to panic. After all, trading Rodgers seems like a surefire way to decrease your odds of winning a championship. Plus, if the veteran returns for one more year, that means Love will take over the following season with zero in-game experience. In fact, if he doesn't become Green Bay's starting quarterback until 2022, Love will have gone two full years without playing a meaningful football game.
Not exactly a recipe for success, right?
Which NFL teams should be in the mix to trade for Rodgers?
Even if the Packers pull off a miracle and get Rodgers to agree to play the 2021 season, he seems like a lock to play elsewhere in 2022.
Who should Gutekunst consider as a potential trade partner?
The Denver Broncos stand out as an obvious fit. They possess exciting potential on offense thanks to their array of weapons. Pairing Rodgers with athletic pass-catchers like Jerry Jeudy, Courtland Sutton, Noah Fant, and KJ Hamler certainly seems more exciting than the idea of Drew Lock or Teddy Bridgewater leading the huddle.
Don't count out the Las Vegas Raiders, either.
Derek Carr may want to reunite with college teammate Davante Adams, but he could get replaced by the quarterback Adams has caught passes from since 2014. While the Raiders don't have as strong of a roster as their AFC West rival, perhaps the notion of playing in Las Vegas could get Rodgers excited about joining forces with Jon Gruden.
Of course, figuring out a fair price for a quarterback who turns 38 in December will be a major challenge.
Then again, that depends on whether Gutekunst changes his mind in the first place.