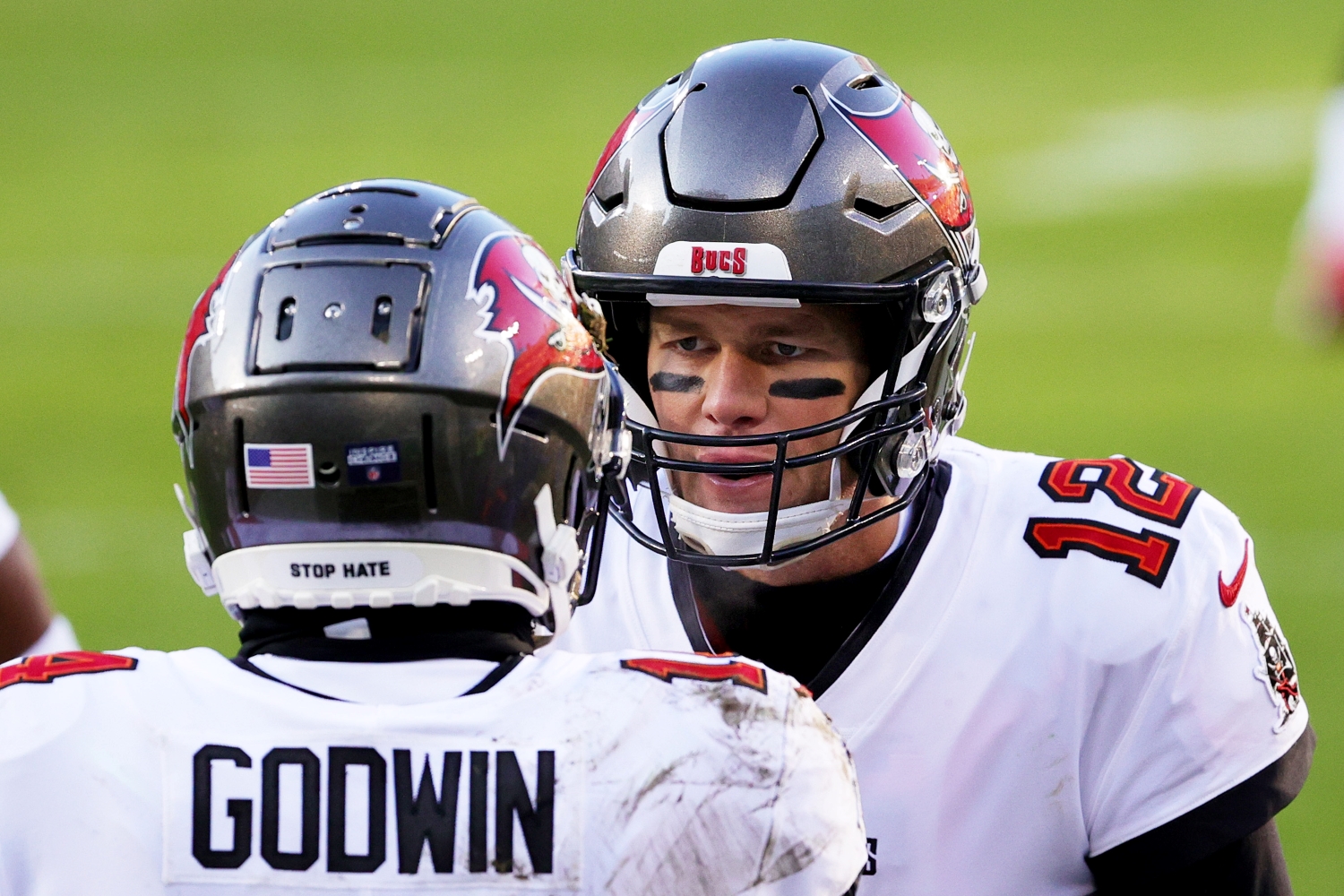 The Buccaneers Have Finally Made a Move That Goes Against Setting Tom Brady Up For Future Success
With the Buccaneers expected to let Chris Godwin play out the 2021 season on the franchise tag, Tom Brady finally has a reason to disagree with the way the front office has handled an important business matter.
Ever since they convinced Tom Brady to leave frigid New England winters behind for yearlong sunshine in Florida, the Tampa Bay Buccaneers have done everything possible to make him happy. From trading for Rob Gronkowski to signing Antonio Brown, general manager Jason Licht did his best to give the GOAT what he wanted during his first season with the Buccaneers. And after Brady immediately led his new team to a Super Bowl title, Licht kept his promise to keep Tampa's championship roster intact.
However, the Buccaneers have finally made a move that runs counter to setting TB12 up for future success. And the irony of the situation involving Chris Godwin is that if he rediscovers his 2019 form, that could cause trouble for Tampa next offseason.
Tampa has done a terrific job of setting the GOAT up to win more Super Bowl rings
While Brady didn't exactly get the most help from Bill Belichick the general manager during his days with the New England Patriots, he's certainly received excellent treatment from his new GM. With Licht and head coach Bruce Arians showing a willingness to take the legendary quarterback's thoughts into consideration, the Buccaneers built a loaded roster heading into the 2020 season. Even though it took some time for Tampa to get rolling, it became evident down the stretch that the team possessed the talent on both sides of the ball to win a title. And by the end of Super Bowl 55, Brady hoisted the Lombardi Trophy for the seventh time since he entered the NFL as a sixth-round pick in 2000.
And based on the work done by Licht this offseason, the Buccaneers look more than capable of winning back-to-back titles.
Despite having a number of key contributors set to hit free agency, Tampa didn't suffer any significant personnel losses. Instead, the Buccaneers signed Shaquil Barrett (four years, $68 million) and Lavonte David (two years, $25 million) to lucrative contract extensions. Plus, they re-signed Ndamukong Suh, Rob Gronkowski, and Leonard Fournette to one-year deals. Meanwhile, Chris Godwin received the franchise-tag designation — a move that kept him from becoming an unrestricted free agent.
Between bringing back all 22 starters and putting together a solid 2021 NFL Draft class, the Buccaneers look poised to make another Super Bowl run with Brady under center. However, their latest move goes directly against extending their leader's championship window.
The Buccaneers have finally made a move that doesn't exactly bode well for Tom Brady's success after 2021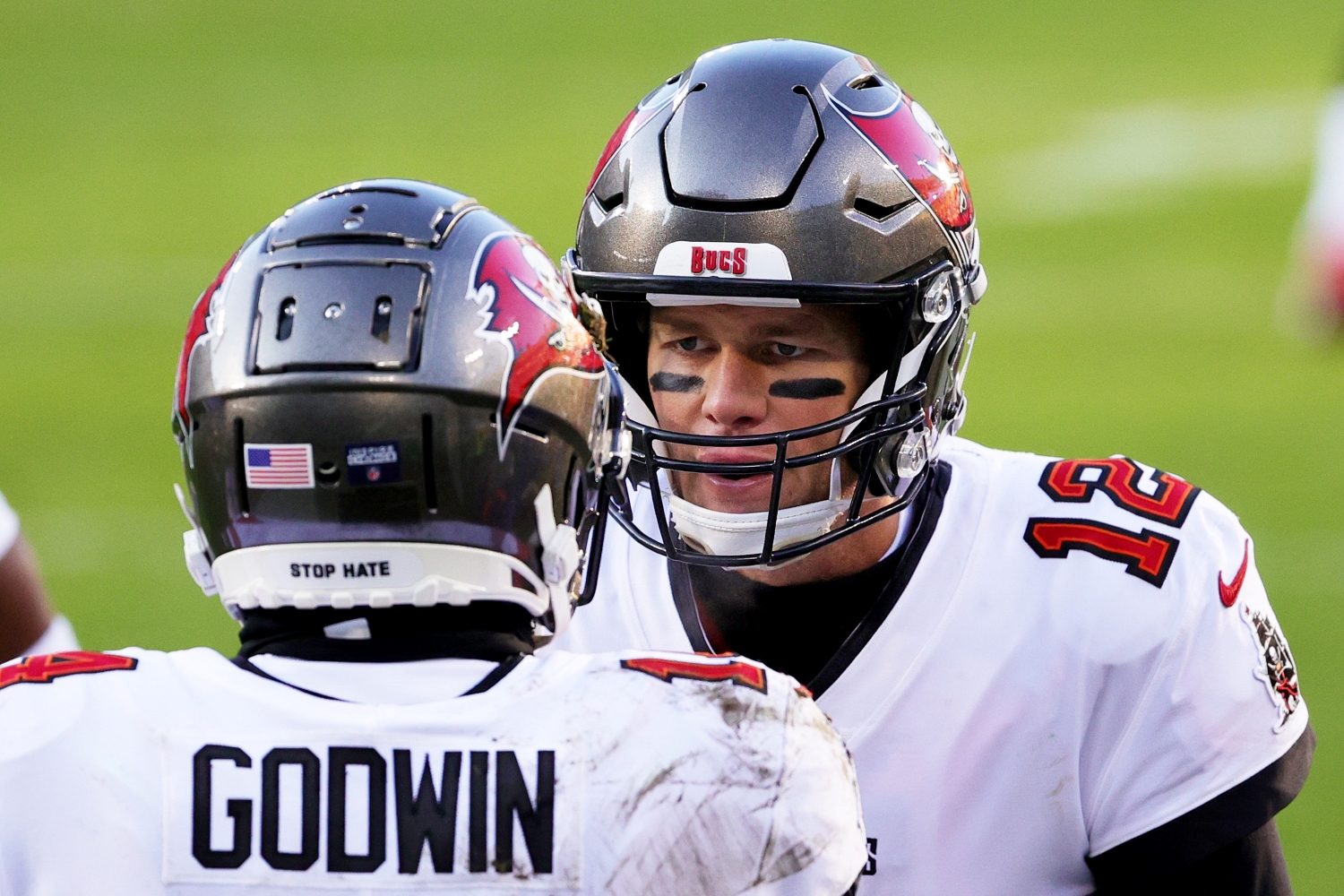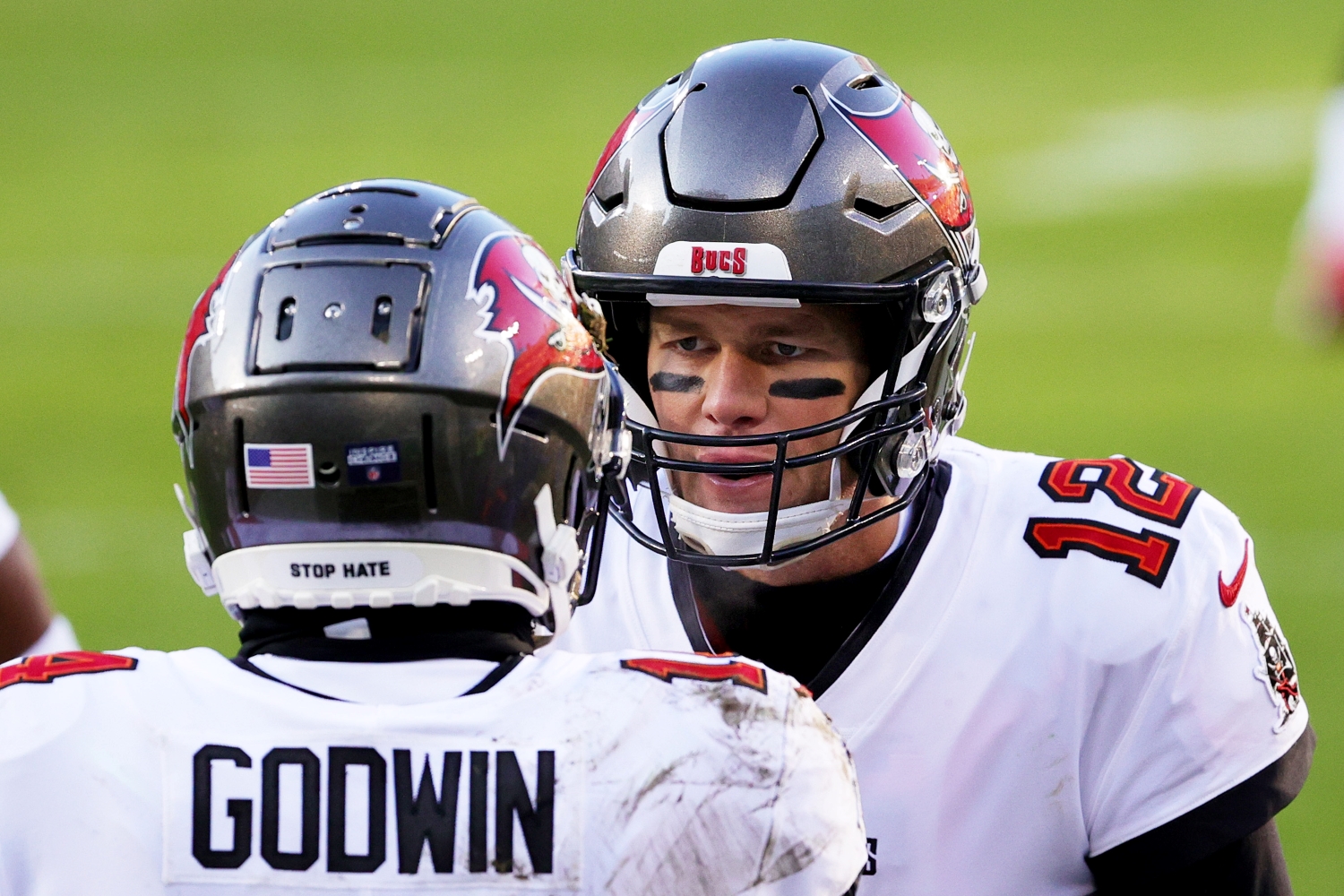 The Buccaneers had until 4 p.m. on Thursday, July 15, to sign one of Brady's top targets to a contract extension. Given Godwin's contributions over the first four years of his career — which included a 1,333-yard, nine-touchdown campaign in 2019 — he looked like a worthy candidate to receive a long-term deal. But after spending big money this spring to keep their core together, the Buccaneers chose not to commit future financial resources on Godwin by the deadline.
NFL Network reporter Ian Rapoport delivered a final tally on Twitter of the outcomes for franchise-tagged players. While Dak Prescott, Leonard Williams, Justin Simmons, and Taylor Moton signed multi-year extensions, Godwin, Marcus Williams, Marcus Maye, Allen Robinson, Cam Robinson, and Brandon Scherff did not. That locks all those players into one-year contracts for the 2021 season. Godwin will make $15.9 million — a substantial raise from his 2020 salary of $2.1 million.
The fact the Buccaneers didn't sign him to a contract extension by the deadline doesn't mean he will leave in free agency. However, by not getting a deal done with Godwin, they left open the possibility that one of Brady's most talented targets could find a new home in 2022. Instead of having the 25-year-old under contract for the rest of Brady's stay in Tampa, the Buccaneers have no assurances that Godwin will remain a key cog in their offense for the foreseeable future. Letting him play out the year on the franchise tag seems like a bit of a risky bet, especially considering a second tag will cost the Buccaneers north of $19 million.
Chris Godwin may price himself out of Tampa if he and Brady live up to expectations this season
Coming off an injury-marred season that included 65 catches for 840 yards and seven touchdowns, Godwin can't afford to have any setbacks if he wants to secure a life-changing contract. He needs to turn the clock back to 2019 to confirm his standing as one of the league's top wideouts. But if he plays up to his potential in a Brady-led offense, that could cause Godwin to become too expensive for the Buccaneers to retain.
Let's say the 6-foot-1, 209-pound receiver puts up somewhere around 80 catches for 1,200 yards and at least five touchdowns. That should put Godwin in a position to ask for top-five money, especially considering he doesn't turn 26 until February. Plus, his pure pass-catching and route-running skills should make him a coveted commodity on the open market…if he gets there.
The Buccaneers better prepare to pay somewhere between $18-20 million per year to keep the Godwin-Brady connection going. Will that prove too much for Tampa's budget? Or will Licht ensure that one of the team's homegrown stars doesn't get away?
If money becomes an issue, perhaps Brady will sign an extension of his own to give the team some wriggle room.
Not that that's anything new for him, right?
All statistics courtesy of Pro Football Reference. All contract data courtesy of Spotrac.