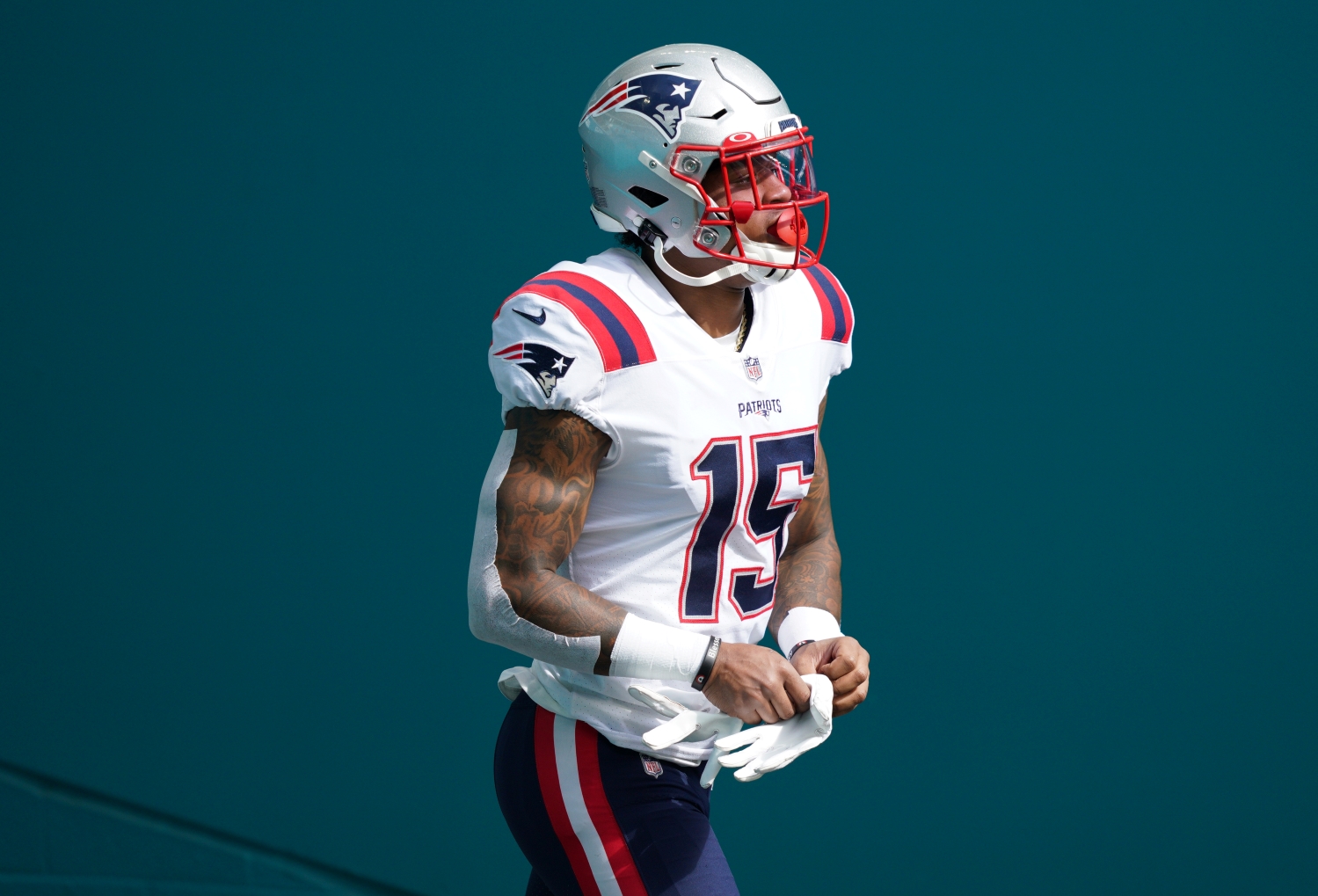 The N'Keal Harry Situation is Suddenly Trending in the Right Direction For Both the Patriots and His NFL Career
Will N'Keal Harry continue to call New England home? The situation involving the disappointing 2019 first-round pick has taken an interesting turn for both he and the Patriots.
Bill Belichick didn't do himself or the New England Patriots any favors by passing over a number of future stars to take N'Keal Harry with the 32nd overall pick of the 2019 NFL Draft. After two injury-plagued, low-production seasons, the former Arizona State star looks like a huge personnel mistake. Meanwhile, DK Metcalf, A.J. Brown, and Deebo Samuel have quickly emerged as high-impact receivers for their respective teams despite getting drafted after Harry. And with the 2019 first-rounder looking for a fresh start, Belichick only looks more foolish for ignoring his scouts.
But even though Harry wants out, the situation involving the disappointing wideout has started trending in a surprisingly positive direction for all parties involved.
N'Keal Harry faces an uncertain future in Foxborough
What does the future hold for Harry?
That's a question Patriots fans would love to know the answer to. Right now, it's hard to predict what will happen with a player Belichick obviously liked enough to use a first-round pick on only two years ago. Part of that has to do with Harry's projected place on the depth chart. But the lack of certainty about his future in Foxborough mostly has to do with his own actions.
After all, Harry has made it known that he wants a change of scenery.
By requesting a trade a few weeks before training camp, the third-year wideout has raised even more doubt about where his career will go. Will Belichick acquiesce and grant Harry his wish? Or will the Patriots take a hard stance and refuse to deal the 6-foot-4, 225-pound wideout?
Given his lackluster numbers and desire for a trade, it would make sense for New England to admit to defeat and move on. Harry simply hasn't produced in whatever role Josh McDaniels used him in during his first two years in the Patriots' offense. However, although the situation seemed to be heading in a direction that would have made both parties look bad, it might not be too late for Harry and the Patriots to make things work.
Things are trending in the right direction for the Patriots and Harry's NFL career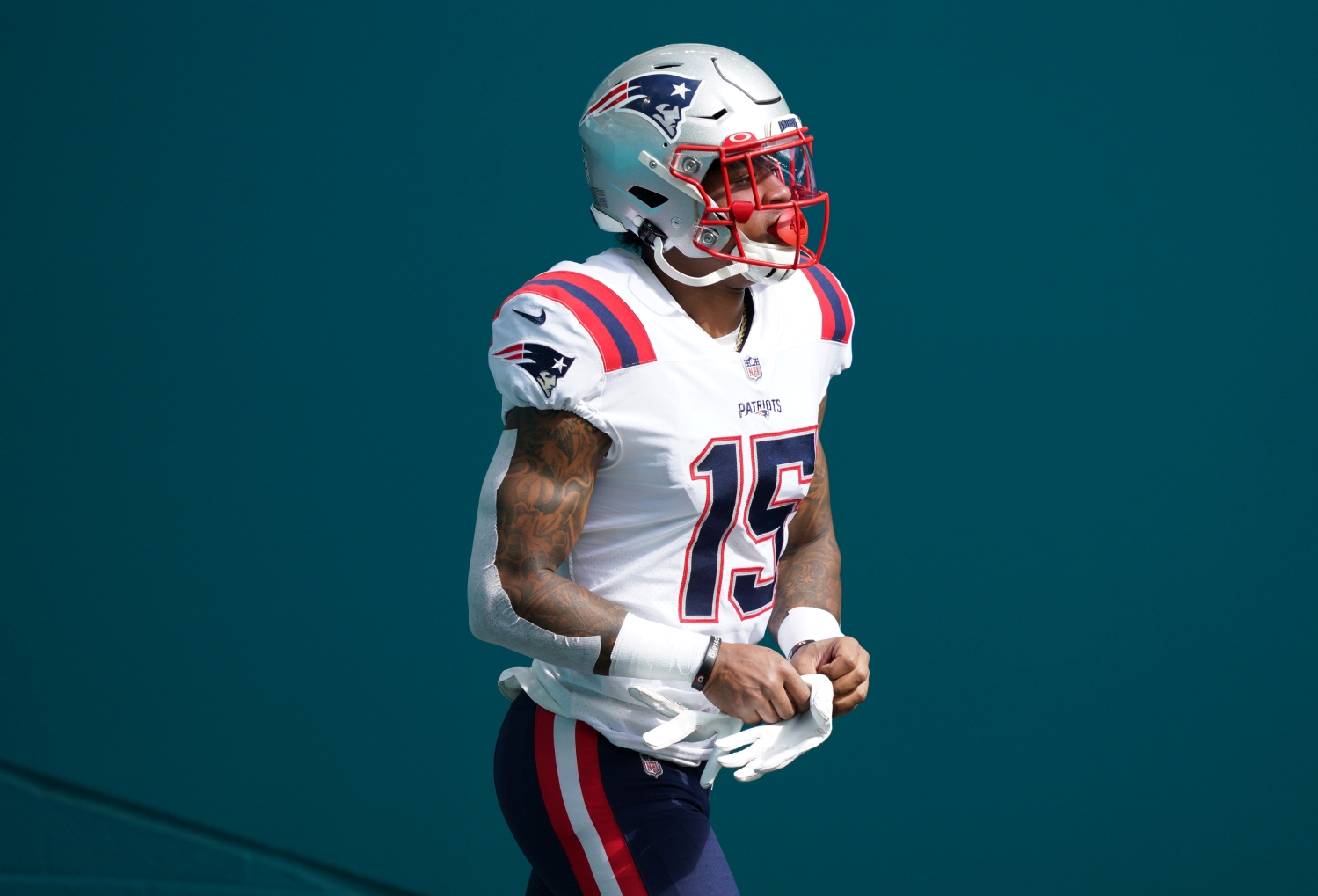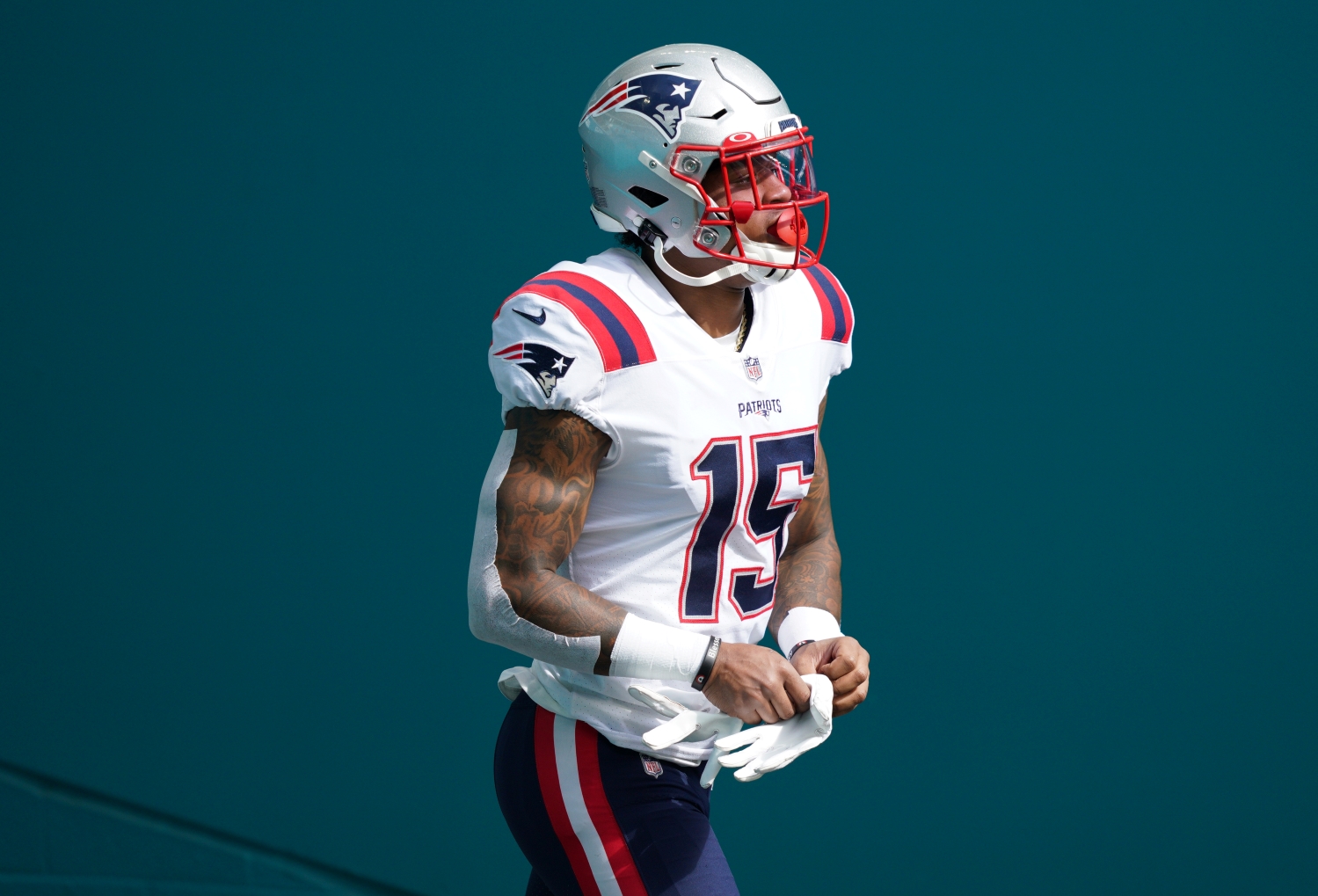 On July 12, just six days after his agent made it clear his client wants a new NFL home, Harry suddenly changed the entire tenor of the conversation about his career.
Former ESPN reporter Josina Anderson shared a surprising update on the situation involving the 23-year-old wideout that should raise quite a few eyebrows around Foxborough.
"Update: As dialogue continues with the team, I'm told the current plan is for #Patriots WR N'Keal Harry to attend training camp," Anderson tweeted. "In his ongoing preparation for team activities, Harry currently has plans to train with T.J. Houshmandzadeh, per source."
Her report stands out for multiple reasons. First, the fact Harry plans on attending training camp suggests he might have a change of heart about wanting out. Even if that's not the case, it benefits him to show up to work not just financially (he will get fined for missing training camp practices) but also from a trade value standpoint. Holding out after failing to live up to expectations as a first-round pick doesn't seem like a great strategy to prove your worth to teams interested in your services.
Moreover, Harry's plan to train with Houshmandzadeh seems like a terrific move for the young wideout. A seventh-round pick in the 2001 NFL Draft, the 6-foot-2, 200-pound receiver became a go-to target for the Cincinnati Bengals by his fourth year with the team. Not a speedster by any means, Houshmandszadeh led the NFL in receptions (112) and earned his only Pro Bowl berth in 2007. He recorded 507 catches for 5,782 yards and 37 touchdowns in 105 games (74 starts) for the Bengals. Given his success as a big-bodied slot receiver, the 43-year-old could help Harry finally find a role that caters to his strengths. And if his training with the former Bengals wideout pays off, that could bring big benefits to everyone involved.
Should Bill Belichick trade the third-year wideout?
If Harry's tutoring sessions with Houshmandzadeh allow him to unlock the version of himself that dominated defensive backs at Arizona State, whichever team he plays for will be in good hands. But will the Toronto native continue working in New England? Or will his next reception come as a member of another NFL team?
For the Patriots, retaining Harry makes sense if they actually plan to use him appropriately. Since he struggles to gain separation, he shouldn't be stuck on the perimeter trying to defeat a No. 1 corner. Instead, why not use him in the slot and let him take advantage of matchups against safeties, linebackers, and smaller corners? Perhaps the Houshmandzadeh plan has something to do with that, as his style of play matches up to what seems like the ideal role for Harry.
On the other hand, if the wideout still intends on playing elsewhere, Belichick may have no choice but to give in and get him out of Foxborough. But if Harry wants to put himself in the best position to succeed, he shouldn't force his head coach to make that decision. New England doesn't have a true No. 1 receiver, so why not compete for a starting job? Why quit on your teammates? Why not prove everyone wrong, earn a bigger role, and put up the numbers expected of a first-round pick?
Maybe Harry really wants to play in another offense with another quarterback for another head coach. But if he's going to show up to work this summer and train with someone who's had success in a role that he could excel in, that could help him turn things around before it's too late.
All statistics courtesy of Pro Football Reference.