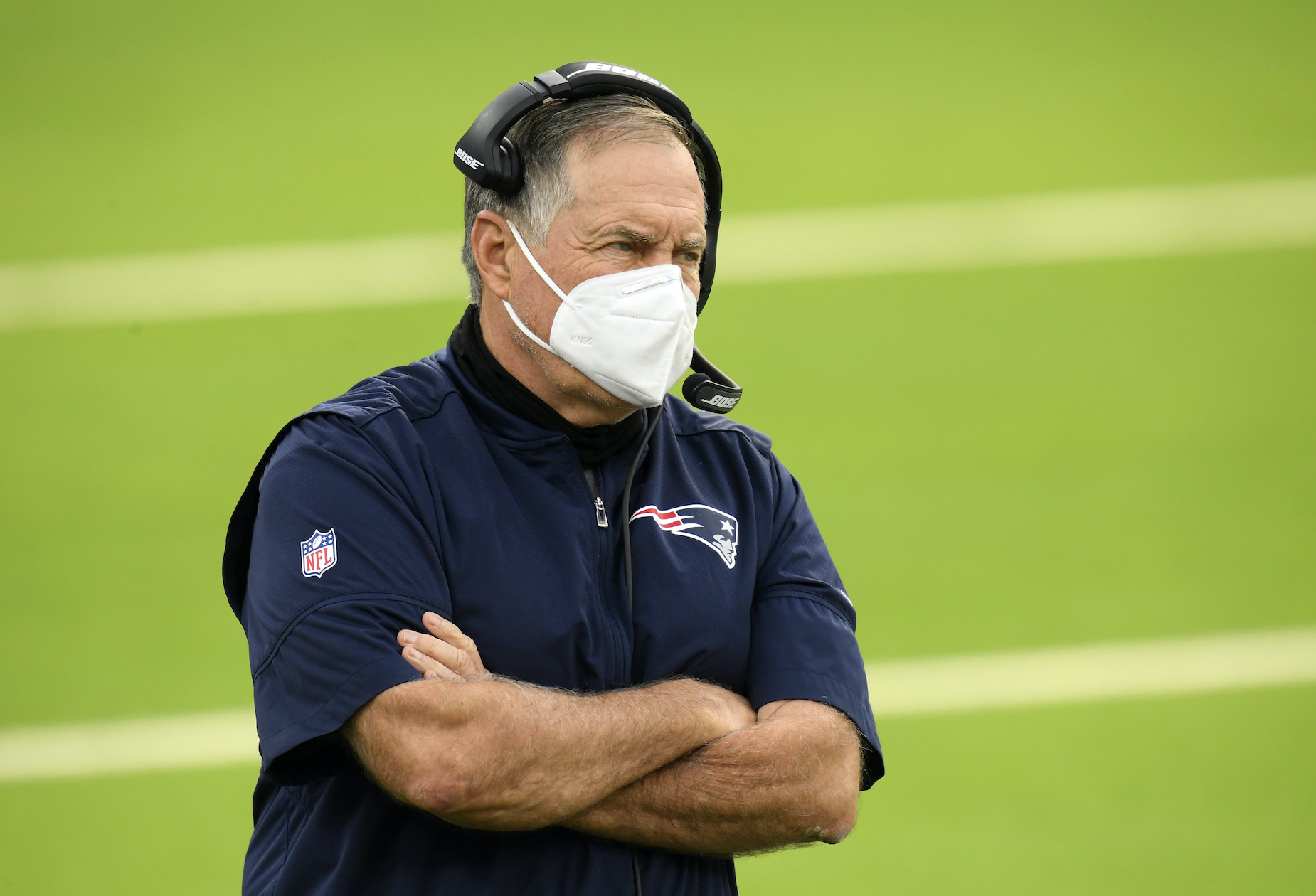 Bill Belichick Created a $10 Million Problem for the Patriots by Giving In to His Own Hubris and Ignoring 'Red Flags' From His Scouting Department
While Bill Belichick has an impeccable resume, he doesn't have a perfect record as the Patriots' de facto general manager.
During his time with the New England Patriots, Bill Belichick has built up a legendary resume. While it's impossible to argue with his Super Bowl rings, Belichick's responsibilities aren't limited to coaching; he's also the team's de facto general manager, and, in that role, he's been a bit less successful.
Ahead of the 2021 NFL draft, we've been getting some insight into the New England Patriots' preparations. That reporting, though, has also included some juicy nuggets from the past, including how Bill Belichick ignored warnings from his scouting department and created a $10 million headache for his employers.
Bill Belichick is a legendary coach, but his general manager skills can leave something to be desired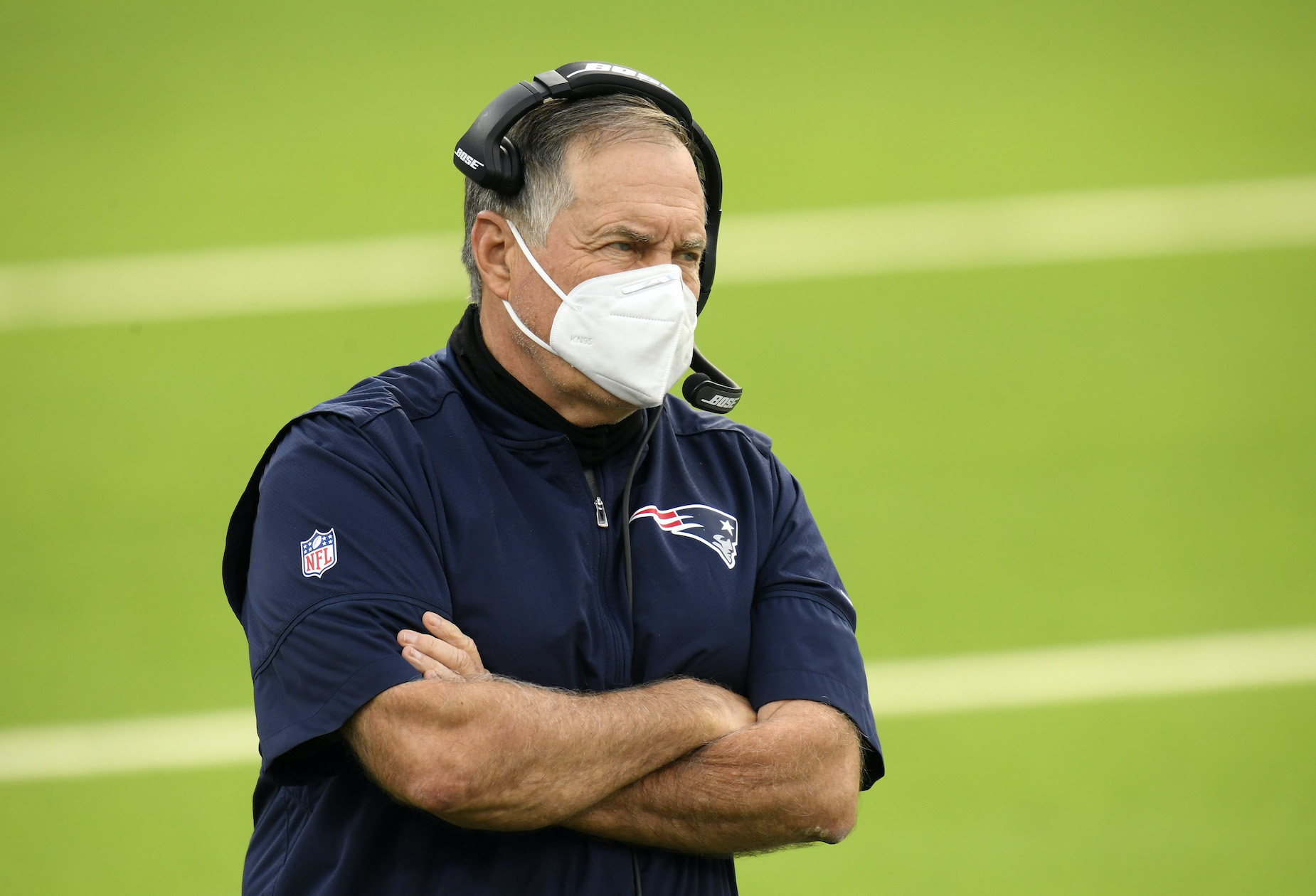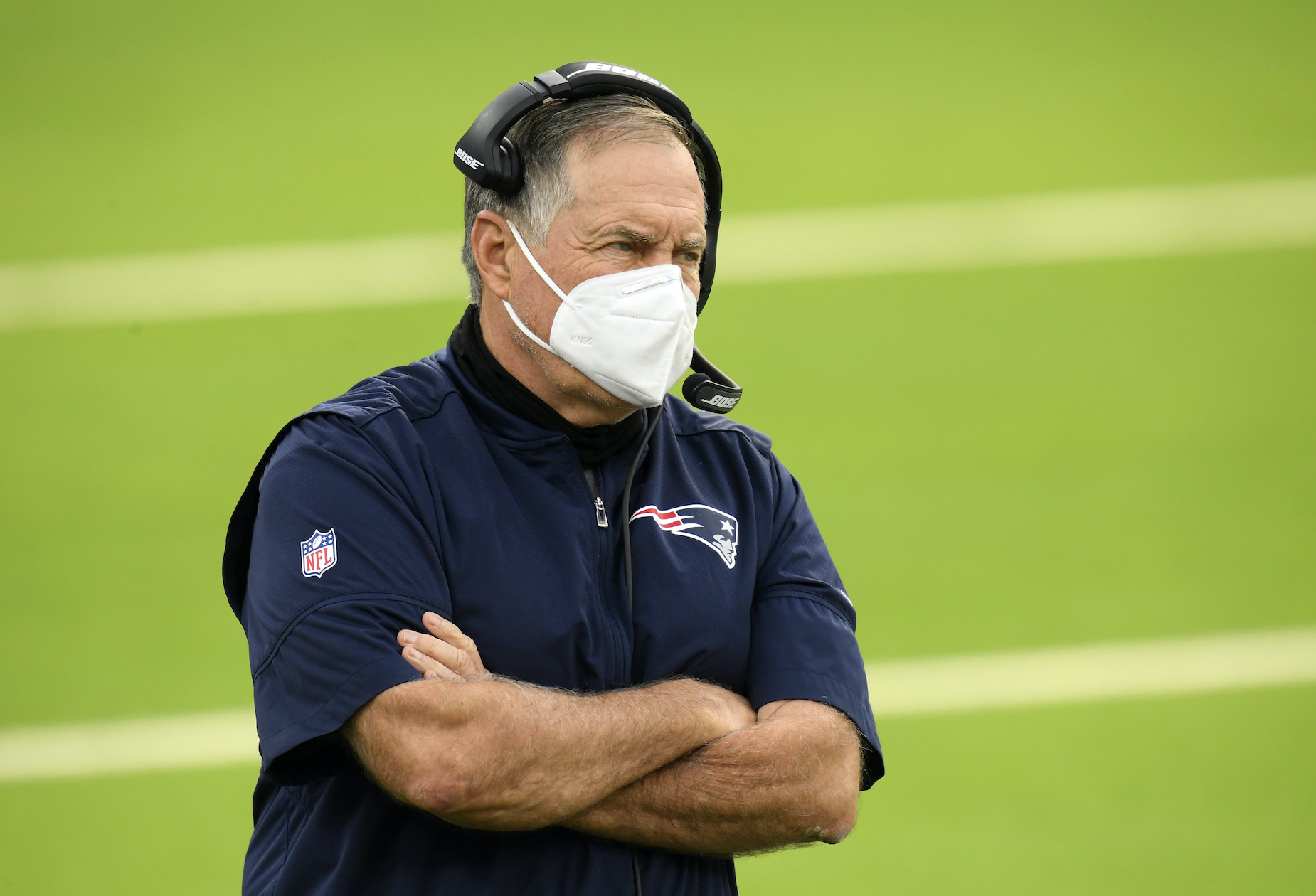 Even if you can't stand the sight of him and his famous hoodie, even the most hardened New England-hater has to tip their hat to Bill Belichick. As a head coach, he's transformed the Patriots into a modern dynasty, winning six Super Bowl titles in Foxborough. Those rings, however, don't mean he's perfect across the board.
Beyond his coaching duties, Belichick is the Patriots' de facto general manager; personnel decisions, by and large, go through him. While that can make sense in theory—there's no chance of a coach being stuck with a player he doesn't believe in if he's the one doing the drafting—it hasn't worked out perfectly for the Patriots.
In recent years, the Patriots' metaphorical cupboard has looked pretty bare, especially on offense. Belichick has whiffed on a number of early-round draft picks and, barring the 2021 offseason, rarely went big-game hunting during free agency.
Those decisions came home to roost in 2020; without Tom Brady, the New England offense looked woefully understaffed, and, for the first time in what feels like an eternity, the club failed to qualify for the postseason.
Bill Belichick ignored his scouts and gave the Patriots a $10 million problem by drafting N'Keal Harry
When it comes to modern Patriots' draft busts, N'Keal Harry, unfortunately, sits at the top of the list. Gaining some insight into Bill Belichick's decision-making, however, adds insult to injury.
In his Sports Illustrated Monday Morning Quarterback column, Albert Breer discussed how Belichick was traditionally "closed-off" before the draft, which didn't always produce the best results.
"It also, as some saw it, led to misses like N'Keal Harry in 2019," Breer explained, according to NESN. "Harry killed his 30 visit that spring and had a college coach, Todd Graham, who was close to Belichick. In that end, without more input from scouts who preferred Deebo Samuel and A.J. Brown, the coach wound up leaning on his own experience with Harry, rather than the red flags his scouts planted, and lost a golden opportunity to fill a hole on his roster."
That decision, in hindsight, has been nothing short of disastrous. The Patriots selected Harry in the first round of the 2019 draft, hoping to fill a void at receiver, and inked him to a $10 million contract. While that number might not seem massive in the grand scheme of things, it's emblematic of how bad drafting can start a domino effect.
Had Belichick selected D.K. Metcalf or Deebo Samuel, $10 million would be well justified. Harry, however, hasn't lived up to the hype. Not only is his salary a waste of money, but it's also forced the Patriots to allocate their money in different places; if you have an elite wideout under contract, for example, maybe you sign a bigger-name quarterback in free agency rather than poaching two tight ends.
Things could be different during the 2021 NFL draft, though
At least based on his public persona, Bill Belichick doesn't seem like the type of guy who will readily admit that he was wrong. The Patriots' 2021 draft, however, could prove to be a much different story.
"My sense right now is that [Robert Kraft's comments about a different approach] has translated inside the building in a more collaborative Belichick, who's listening not just to his top guys, Dave Ziegler and Eliot Wolf, but also those rising through the organization, like national scout Matt Groh," Breer explained. "Now, I don't know if it'll change the Patriots' luck on draft day. Or if Belichick will pull back on it when we get there. But for now, it feels like a good positive step for them."
While it would be naive to suggest that Bill Belichick is truly on the hot seat, he will be under a bit of pressure during the 2021 campaign. After a disappointing 2020, the head coach was able to splash the cash and bring in plenty of talent. As Kraft himself implied, that spending spree raises the expectations in New England; dishing out millions of dollars to limp into the Wild Card round won't exactly be money well spent.
There's no guarantee that Bill Belichick has learned from mistakes; even if he has, there's no law that says being more collaborative guarantees you a Super Bowl title. Sometimes, though, the wisest thing that anyone can do is admit what they don't know. Maybe the Patriots head coach is finally doing that.