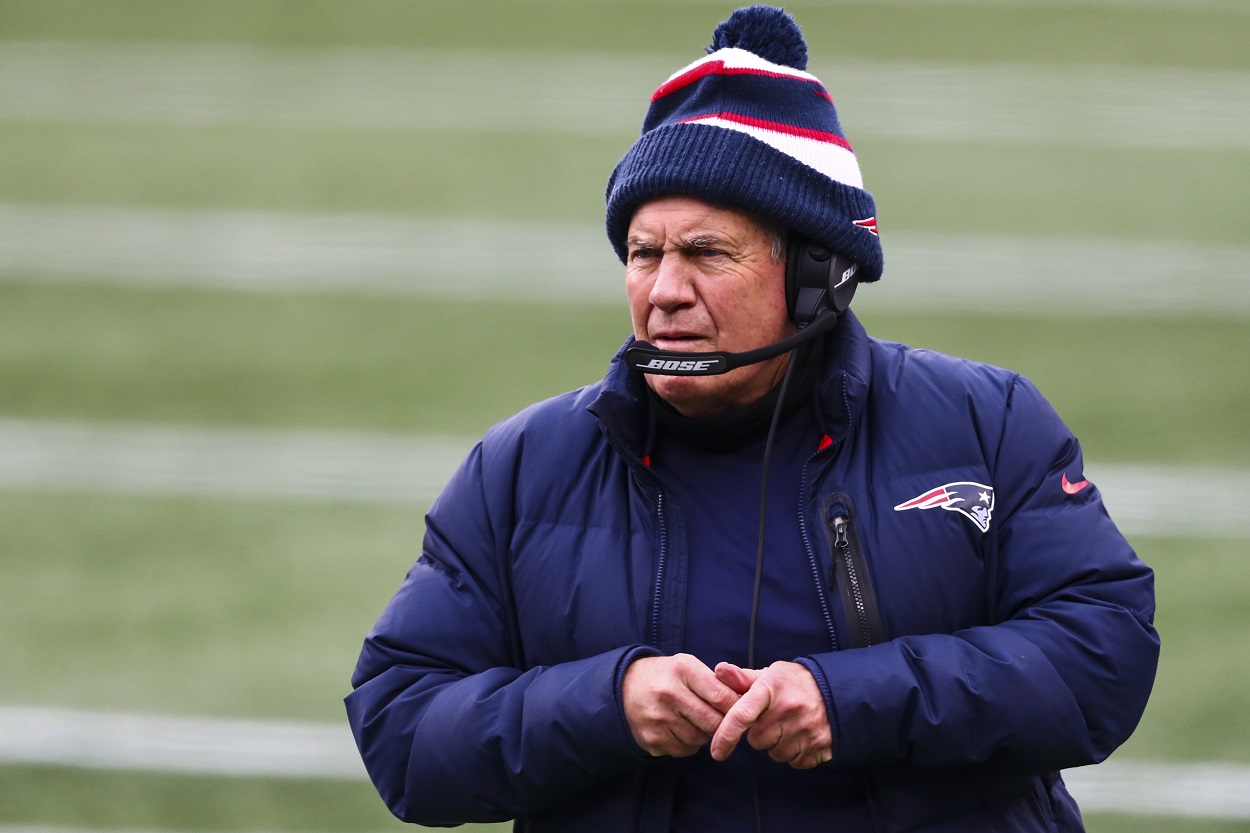 The Odds of Bill Belichick and the New England Patriots Winning Super Bowl 56 Haven't Changed Despite Their Insane Spending Spree in Free Agency
The odds of Bill Belichick and the New England Patriots winning Super Bowl 56 haven't changed despite the team's spending spree in free agency.
After missing out on the NFL playoffs for the first time in a dozen years, Bill Belichick and the New England Patriots uncharacteristically opened up the checkbook and spent a crazy amount of money this past week to get themselves back on track. It couldn't have been easy for Belichick and Robert Kraft to watch Tom Brady win a Super Bowl in his first season with the Tampa Bay Buccaneers so they took full advantage of the salary-cap space they had and added quite a bit of talent on both sides of the ball.
And do you know what all of those moves did as it pertains to the odds of the New England Patriots winning the Super Bowl next year? Nothing. Absolutely nothing. Perhaps it's because Belichick surprisingly brought back Cam Newton for a second season. Or perhaps it's because none of their additions can really be classified as true superstars. But no matter how you look at it, New England's chances of winning the final game of the season are the same as they were before this spending spree began.
The New England Patriots bringing back Cam Newton was a bit of a surprise
After losing Tom Brady to the Bucs a year ago, Bill Belichick brought in Cam Newton to replace him and things didn't go quite as well as fans of the New England Patriots had hoped. Newton certainly ran the ball well, rushing for 592 yards and 12 touchdowns, but his passing certainly left a lot to be desired as the former MVP threw for just 2,657 yards (the second-lowest total of his career behind only the 2019 season in which he played just two games) with eight touchdowns and 10 interceptions.
But that didn't stop Belichick from still raving about him at season's end. Newton made no secret of the fact that he wanted to return to New England in 2021 and after the Patriots whiffed on reuniting with Jimmy Garoppolo (at least for now), Newton was given a new one-year deal that could potentially pay him up to $14 million, although there are a lot of incentives he'd have to hit to reach that figure.
Some thought the Pats might go after some of the other big names on the market, of which there were plenty, but Belichick is sticking with Cam for the time being and at least did bring in some more weapons for him.
Bill Belichick went on a crazy spending spree this past week
In addition to bringing back Cam Newton, Bill Belichick and the New England Patriots brought in a number of offensive weapons this past week in free agency. He added the top two tight ends on the market in Jonnu Smith and Hunter Henry (we all know how much Belichick loves the two tight end system) and also added wideouts Nelson Agholor and Kendrick Bourne. The Pats also re-acquired offensive lineman Trent Brown, who spent the 2018 season in New England before signing with the Raiders.
On the defensive side of the ball, the Patriots have added linebacker Matthew Judon, tackle Davon Godchaux, and safety Jalen Mills. It's been quite the week in New England and they'll obviously still be adding additional pieces in the upcoming draft. But, again, despite all of this, the chances of Belichick & Co. adding a seventh Super Bowl haven't changed.
The odds of the New England Patriots winning the Super Bowl haven't changed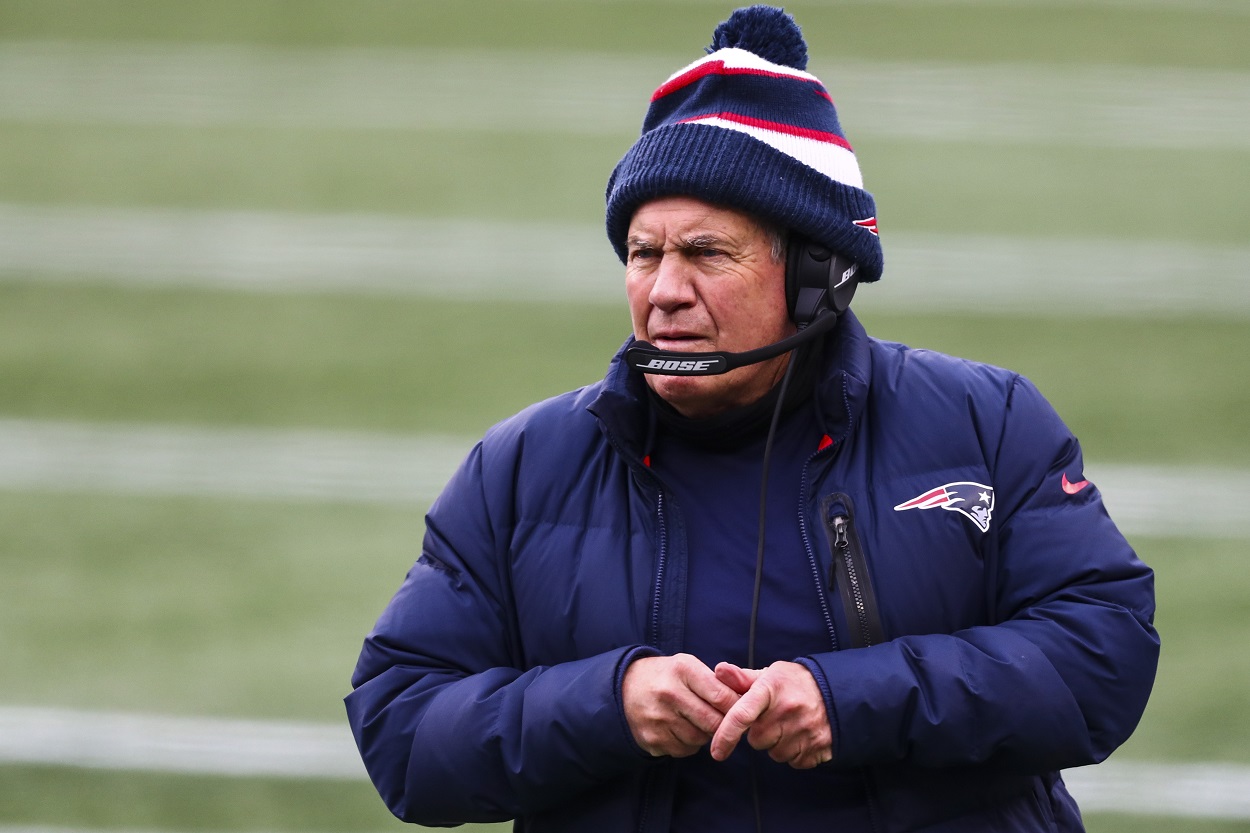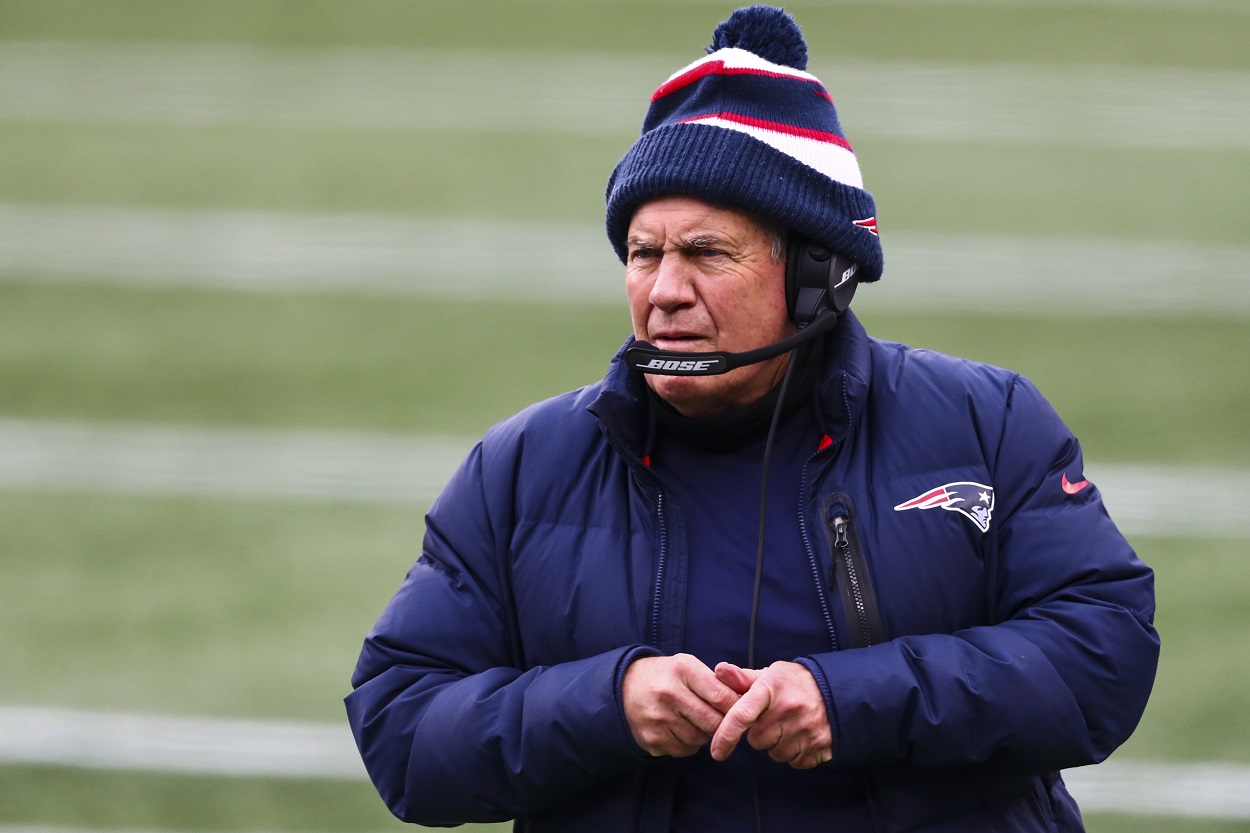 When the odds to win Super Bowl 56 were first released after Brady and the Bucs won Super Bowl 55, the New England Patriots' chances of winning a seventh Lombardi Trophy were listed at +3000 by BetMGM. And what are their odds as of Wednesday morning after Bill Belichick's big spending spree? Yep, you guessed it…+3000.
Now, while there was no official change in the Patriots' odds, New England did actually move up the list as a number of other teams moved down this past week. The Pats obviously aren't the favorites in the AFC East as that honor belongs to the Buffalo Bills.
Stats courtesy of Pro Football Reference