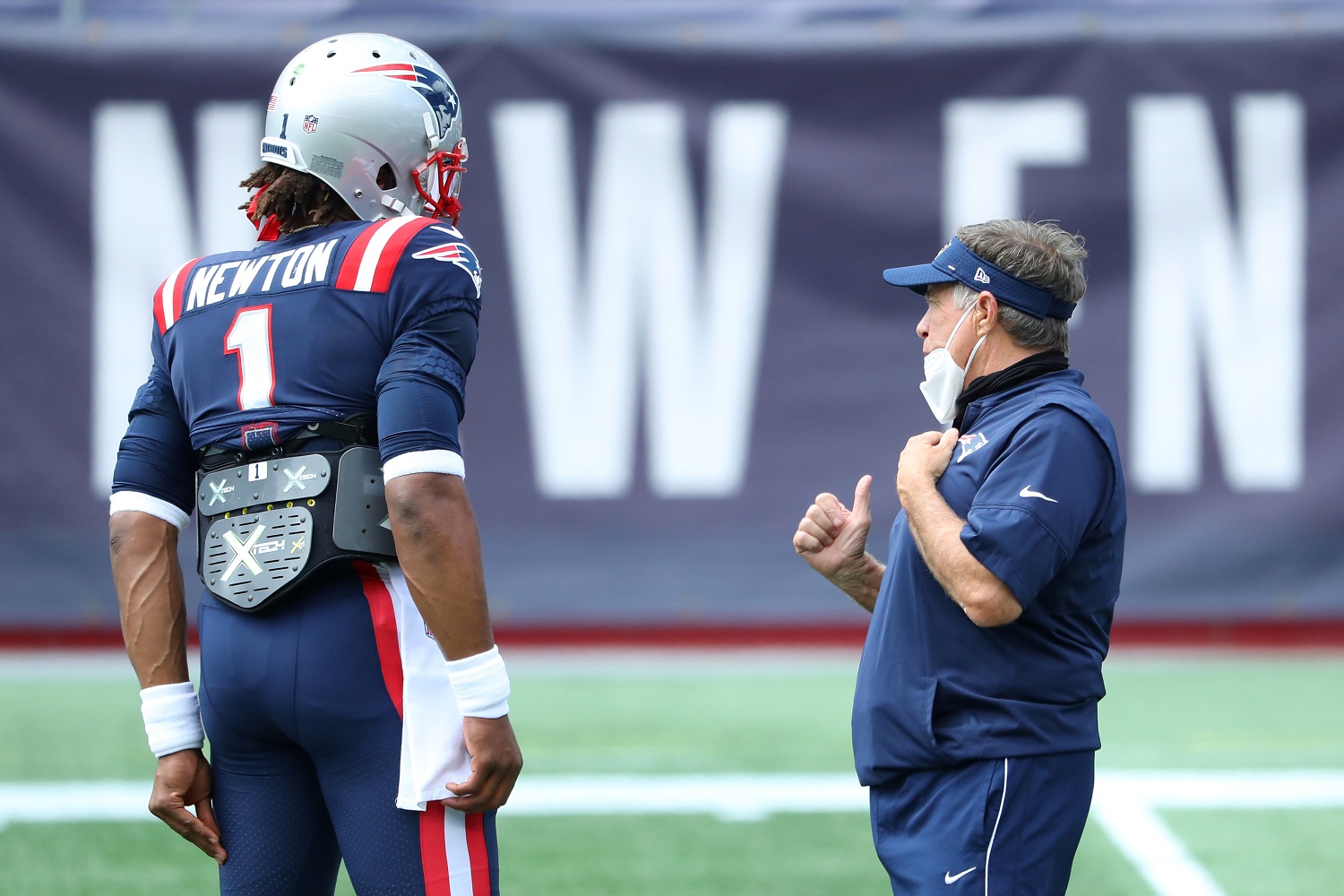 Cam Newton Has an Adorable New Nickname for Patriots Head Coach Bill Belichick
Following the New England Patriots' win over the Baltimore Ravens, Cam Newton gave his head coach, Bill Belichick, a new nickname.
The New England Patriots played the most complete game of their 2020 campaign on Sunday night with a hard-fought 23-17 victory over the Baltimore Ravens, the team's second consecutive win following a four-game losing streak. On a rainy night in Foxboro, Bill Belichick & Co. were fantastic on both sides of the ball as the Pats' defense was able to contain reigning MVP Lamar Jackson while Cam Newton and Damien Harris led a balanced offensive attack.
There is still plenty of work to be done if the Patriots, who moved to 4-5 on the season with the win, want to make their 12th consecutive postseason appearance, which would add to their NFL record, but New England is heading in the right direction. Cam Newton said afterward that Bill Belichick deserves all the credit and even came up with a new nickname for his head coach.
Cam Newton and Damien Harris led a balanced offensive attack for the Patriots
While Cam Newton didn't have MVP-type numbers on Sunday night, he was extremely efficient. He posted his highest quarterback rating of the season (114.3), completing 13 of 17 passes (76.5%) for 118 yards. Newton threw one touchdown pass, a seven-yarder to Rex Burkhead, who also caught a TD pass from wideout Jakobi Meyers on a trick play. Newton also ran for a touchdown but perhaps the best thing to come out of the night was the fact that Cam didn't throw an interception for the third consecutive game after racking up seven in his first five starts.
The breakout star of the night, however, was Patriots' second-year running back Damien Harris, who rushed for a career-high 121 yards on 22 carries. Bill Belichick implemented a "ground-and-pound" game plan for the night, which was obviously highly effective, and it's a game plan that New England will need to use more often to get back into the playoff hunt. Harris and Burkhead combined for 187 yards from scrimmage, leaving many to wonder how Sony Michel will fit in when he returns from injury.
The Pats' defense shut down the Ravens' running attack
Coming into Sunday night, the Baltimore Ravens were the NFL's top rushing team but the Patriots were able to shut Baltimore's running game down, holding them to 115 yards on the ground, well below their average of 164. Lamar Jackson led the way with 55 rushing yards for the Ravens but his longest run of the night was just 11 yards.
Sure, the wet conditions might have been the cause for some of that but the Pats' defense was on point pretty much all night. New England sacked Jackson twice, picked him off once, and simply made the reigning NFL MVP look ordinary.
Cam Newton called Bill Belichick the 'football whisperer'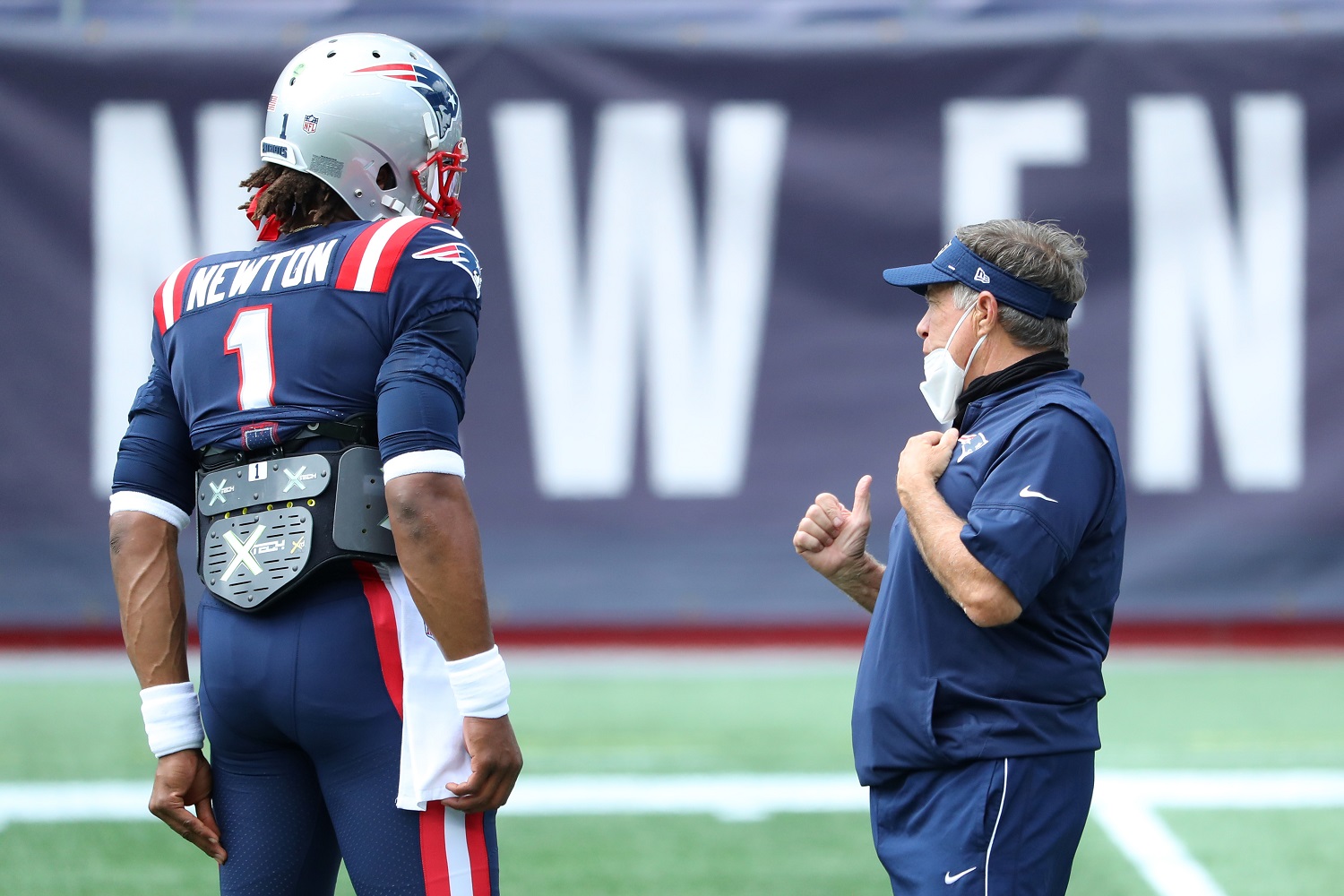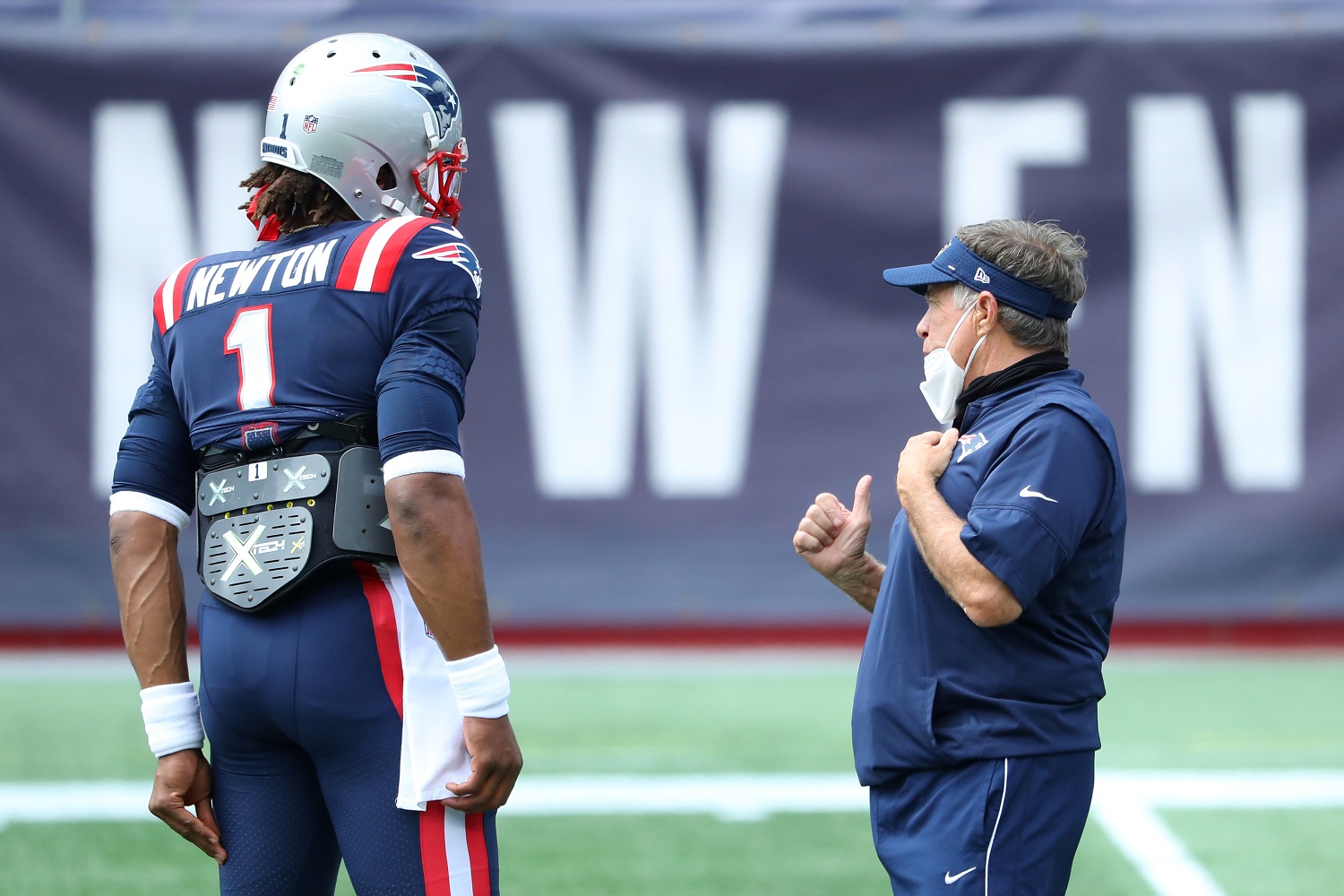 When asked about the win on Sunday night, Cam Newton, as mentioned, gave all the credit to Bill Belichick. As he's done throughout the season, he lauded his head coach and even came up with a new nickname for him (h/t NESN).
"Listen, everything that coach (Belichick) coaches throughout the week, it tends to come up. I'm beginning to think he either has a Staples easy button or a Buffalo Wild Wings button or just a straight, direct line to the football gods, because he's like a football whisperer when it comes to anticipating what the game's going to be like, how we need to win and things like that. I'm extremely impressed with that."

Cam Newton on Bill Belichick
Bill Belichick…the "Football Whisperer." That's just freaking adorable, isn't it?
The "Football Whisperer" and his New England Patriots will visit the Houston Texans this Sunday.