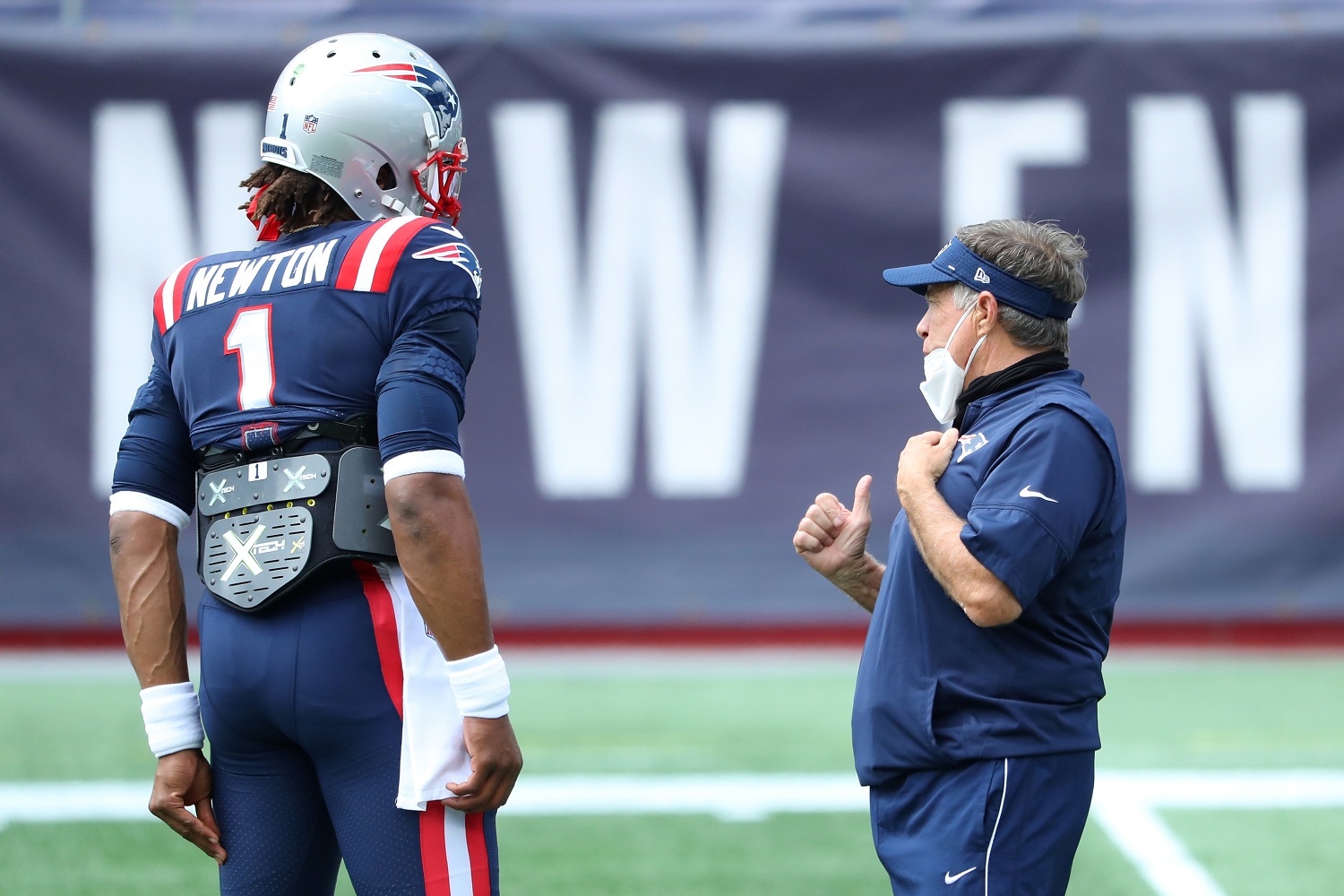 Bill Belichick Sends a Crystal Clear Message on Cam Newton's Future With the Patriots
New England Patriots head coach benched Cam Newton in Sunday's loss to the 49ers and then revealed the future plans for his quarterback.
Outside of the one season in which Tom Brady was injured and the four games he missed due to the Deflategate scandal, New England Patriots head coach Bill Belichick really hasn't had to worry too much about the quarterback position for two decades. That's obviously not the case in 2020. Cam Newton has started five of New England's six games this season, missing only Week 4 due to his COVID-19 diagnosis, but was benched by Belichick during the Patriots' 33-6 loss to the San Francisco 49ers for Jarrett Stidham. Brian Hoyer has also seen some time under center this season.
Cam Newton put on one of the most dreadful performances of his career on Sunday, leaving many to wonder if bringing him to New England was a mistake. But Bill Belichick made it a point following Sunday's game to send a clear message: Cam Newton is still his starting quarterback.
Cam Newton is playing on a one-year deal in New England
When Tom Brady bolted for the Bucs, many names were thrown around on who would replace him. The Patriots had second-year quarterback Jarrett Stidham and veteran Brian Hoyer on the roster but Bill Belichick was looking for a bit more firepower and signed former MVP Cam Newton, who spent close to 100 days on the market after being released by the Carolina Panthers, to a very team-friendly deal.
Newton's deal is for the 2020 season only and his base salary is only $1.05 million, literally the lowest amount he could receive given his service time. He's only guaranteed $550,000 but had the opportunity to make up to $7.5 million with incentives, some of which aren't likely to kick in given the state of his game and the Patriots' dismal start to the year.
The former NFL MVP is not playing good football
Cam Newton played in just two games for the Panthers in 2019 due to a foot injury, which is why he remained a free agent for so long and was forced to sign a one-year deal. Nobody, including Bill Belichick and the Patriots, was willing to give him a multi-year deal as everyone wanted to see how he would perform on the field and, five games into his comeback, the results haven't been overly encouraging.
In his five starts with the Patriots, he's completed 67.2% (88-for-131) of his passes but has thrown just two touchdowns against seven interceptions, three of which came in Sunday's loss to the 49ers. He's been decent on the ground, averaging 4.9 yards per carry for 244 yards and five touchdowns, but overall, the 31-year-old certainly doesn't look like the player he used to be and he knows it.
In an interview with WEEI on Monday morning, Newton said that he understands why Bill Belichick pulled him in the third quarter after he threw his third pick of the game against the 49ers and didn't try to fight it and fully understands that his job might be in jeopardy.
"For any type of competitor, do you feel embarrassed? Yeah. I don't feel offended by what was done. I don't feel offended having this type of conversation. I'm a realist.

"I'm coachable. I didn't want to put up a [fight]. How bad would that have been? 'No, I'm not coming [out]!' He came and said, 'Stidham is finishing' and I agreed."

Cam Newton
Bill Belichick says Cam Newton will remain the Patriots' starter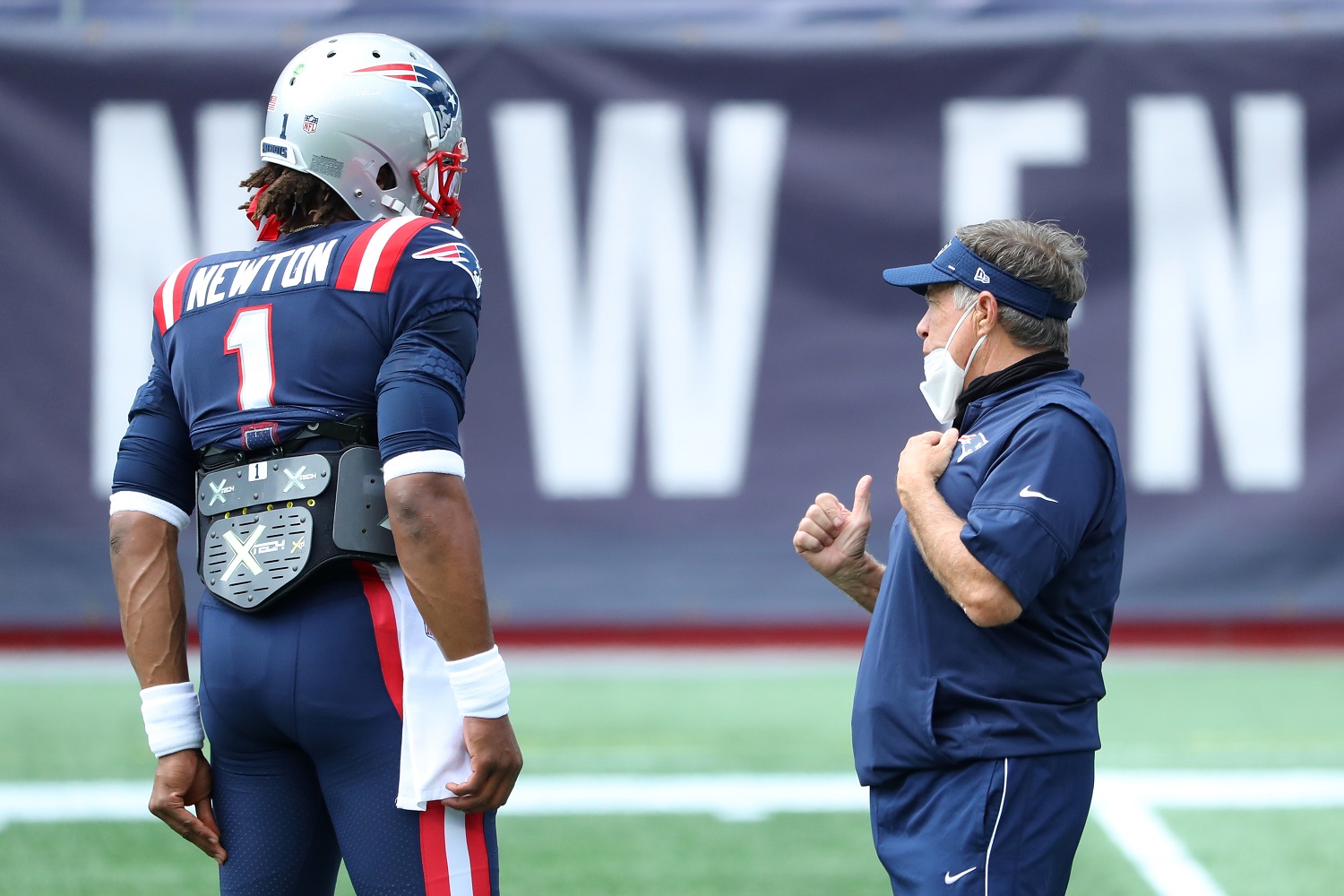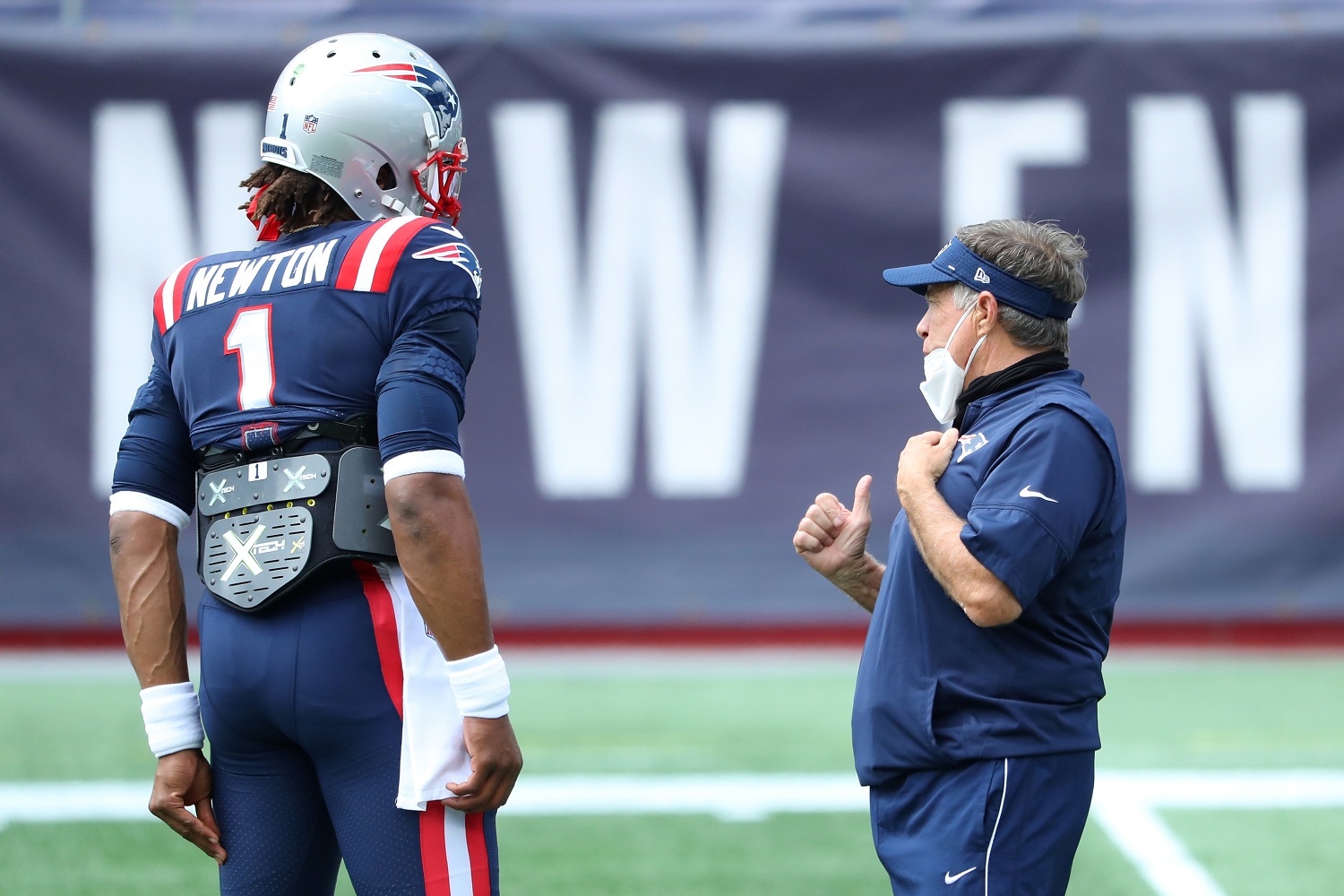 Following the Patriots' loss on Sunday, Bill Belichick spoke with the media and made things crystal clear as it pertains to Cam Newton. Per NFL.com, Belichick stated that Newton would "absolutely" be the Patriots' starter moving forward and that he simply wanted to get Jarrett Stidham some reps during the blowout.
Belichick has repeatedly said how much he enjoys coaching Cam Newton. But if the Patriots' offense continues to struggle with the three-time Pro Bowler under center, how long will Belichick wait before fully handing things over to Stidham? But Stidham certainly didn't look great on Sunday either and tacked on an interception of his own, his third of the season in 23 passes.
Welcome to life without Tom Brady, Mr. Belichick.
The Patriots will head to Buffalo next Sunday for a matchup with the first-place Bills.