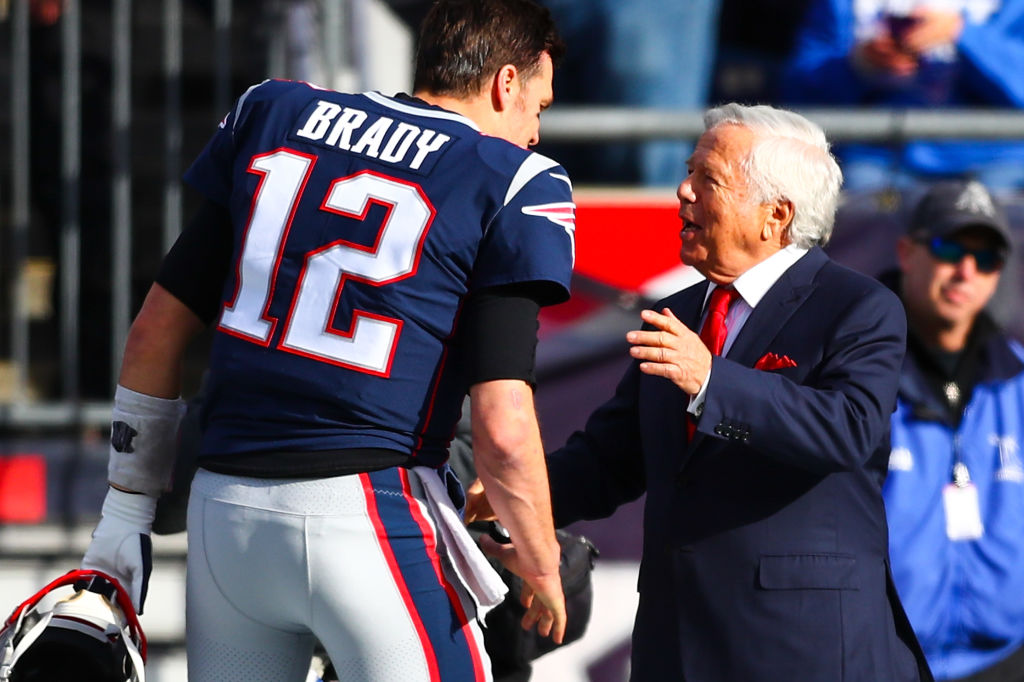 New England Patriots Owner Robert Kraft Got a Little Cryptic When Discussing Tom Brady's Departure
New England Patriots owner Robert Kraft used a strange analogy when discussing Tom Brady signing with the Tampa Bay Buccaneers.
Tom Brady has signed with the Tampa Bay Buccaneers, ending a 20-year relationship with the New England Patriots. Pats owner Robert Kraft, with whom Brady had a very strong relationship, naturally had a take on the matter and things got a little awkward.
Kraft has never been shy about sharing his feelings on Brady, whom he recently said was "like a son" to him. His latest quote, however, seems to indicate that everything wasn't about Brady wanting to leave New England.
Robert Kraft put up a billboard expressing his love for Tom Brady
For a little while there, nobody quite knew what Tom Brady was going to do. As rumors swirled that the six-time Super Bowl champ was headed elsewhere, there was still hope that he might remain in New England. Brady hadn't talked much about where he might end up but he made things official on St. Patrick's Day with posts on Twitter and Instagram that he was moving on from the Patriots, thanking Robert Kraft and his family for 20 great years.
Two days later, one day before Brady officially stated that he was signing with the Bucs, Kraft bought a billboard about a mile away from Gilette Stadium, thanking No. 12 for all he's done for the Patriots.
"Thank you Tom. The greatest of all time! With love, the Kraft family and the New England Patriots."

Robert Kraft in a billboard message to Tom Brady
That's a nice gesture. However, things took an awkward turn on Friday.
Kraft uses a divorce analogy when discussing Brady's departure
When any player or coach leaves an organization, there are bound to be some emotions involved. Whether good or bad, relationships are formed between owners and players or coaches and players or owners and coaches. As everyone has seen and heard, Robert Kraft and Tom Brady developed a strong relationship. That's what'll happen over the course of two decades. It certainly helps when a player helps bring in six Super Bowl championships and raises the value of a franchise by billions of dollars.
Robert Kraft has had an emotional week in saying goodbye to Tom Brady. Speaking with NFL Network's Michael Giardi, Kraft compared Brady's departure from the Patriots to a divorce.
"Think about loving your wife & for whatever reason, there's something – her father or mother – that makes life impossible for you & you have to move on but you don't want to."

Robert Kraft discussing the departure of Tom Brady
Okay then.
What (or who) was Robert Kraft referencing there?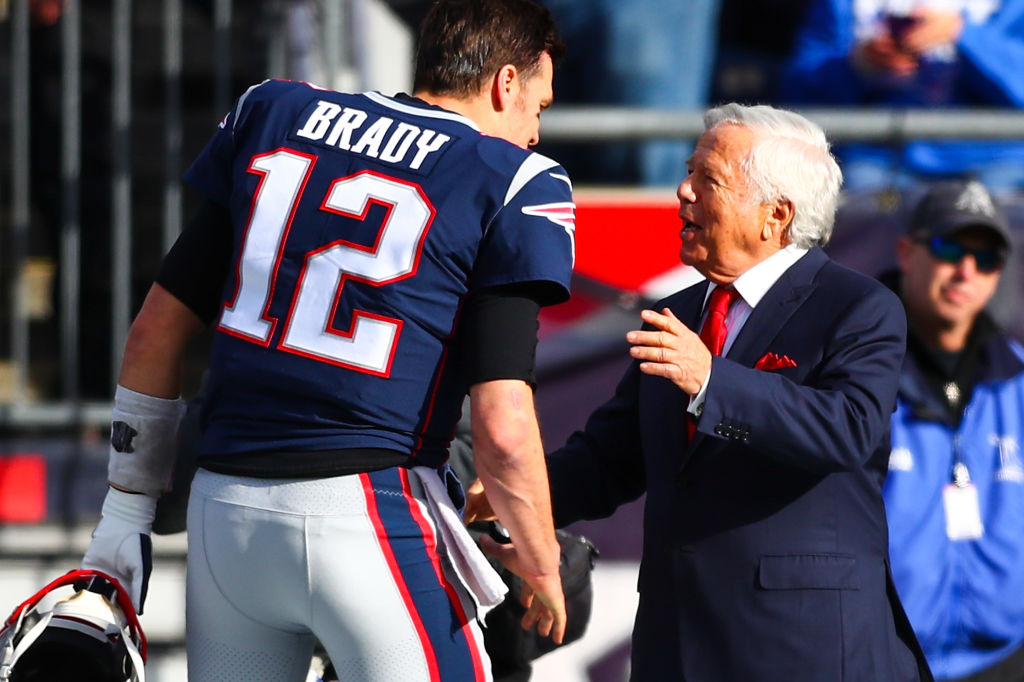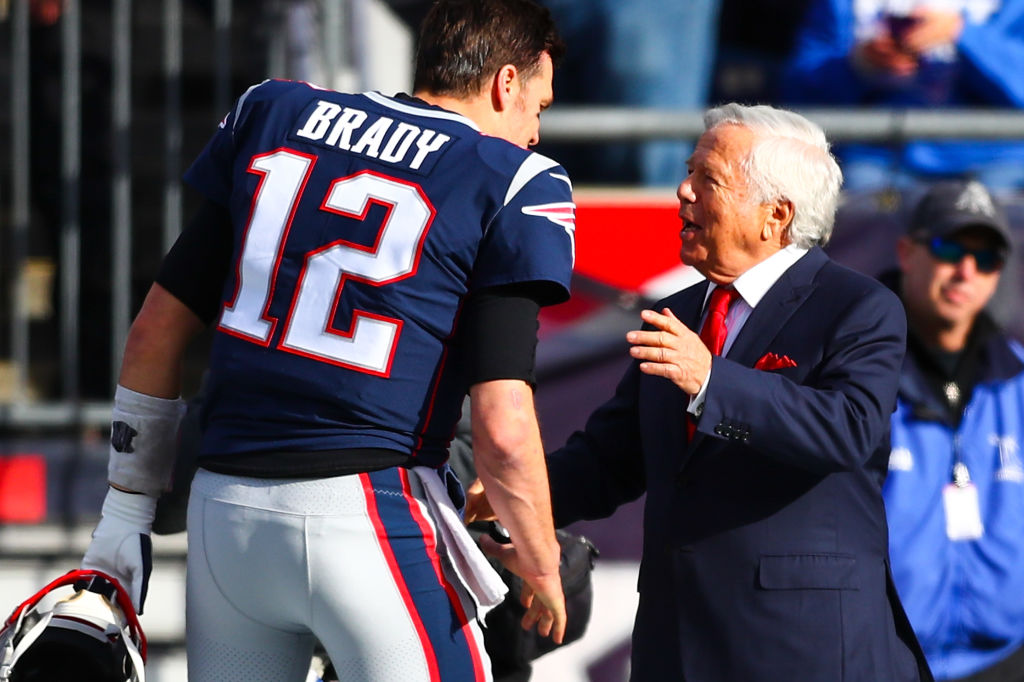 That's pretty cryptic stuff from Robert Kraft. Who is he talking about there? Who's who in that scenario? It stands to reason that Tom Brady would be the husband in that analogy and Kraft and/or the Patriots would be the wife, right?
So that leaves the "father or mother" in the quote, the one that Brady has to get away from. Reports surfaced earlier in the week that head coach Bill Belichick, who also essentially serves as the general manager, offered up Brady to the San Francisco 49ers in 2017 as Jimmy Garoppolo was waiting for his shot. However, Robert Kraft reportedly shut that down in a hurry and it was Garropolo that made his way to San Francisco later on. That proposed trade may have been the reason Brady put the wheels in motion to leave.
With Tom Brady now gone, could things get awkward with Robert Kraft and Bill Belichick? Only time will tell.