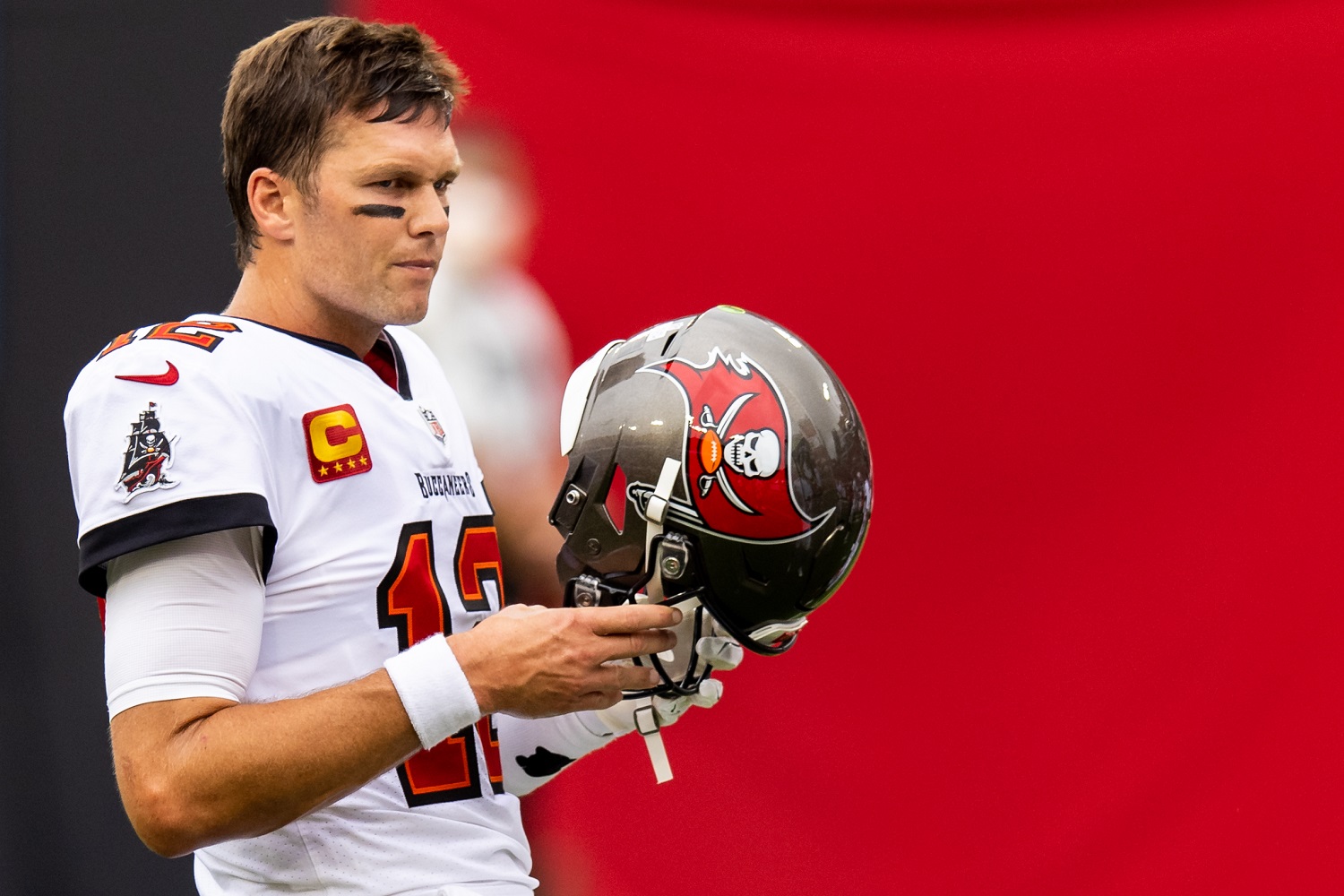 Why Tom Brady Loves Using the 'F-Word'
Six-time Super Bowl-winning quarterback and three-time NFL MVP Tom Brady once explained why he loves using the "F-word" so much.
As one of the best quarterbacks in NFL history and one of the most famous professional athletes of all time, Tom Brady has eyes and ears on him at all times. Just about everything he does makes headlines, both on and off the football field, and that includes his language.
On numerous occasions during his 21-year career with the New England Patriots and Tampa Bay Buccaneers, the six-time Super Bowl champ has been caught on camera using the "F-word" and some people have actually gotten upset about it, which seems a bit ridiculous as cursing is simply a part of the competitive nature of pro sports.
As it turns out, the "F-word" is actually one of Tom Brady's favorite words, and his explanation on why he loves it so much is pretty straightforward and simple.
Tom Brady is a very competitive person
It's really no secret that Tom Brady is an extremely competitive person. And we're talking competitiveness that rivals Michael Jordan. Over the years, numerous teammates have told stories of Brady's competitive nature and it doesn't just apply to the football field.
For instance, former Patriots wideout Danny Amendola once said that Tom Brady broke a ping pong paddle after losing a match to him. Brady's former backup Damon Huard once told a story of how Brady threw a backgammon board across a room because he lost and another about how the three-time MVP once fired up his teammates in a charity game against some local firemen as if it were the Super Bowl.
One of the most famous stories of the competitiveness of Tom Brady came from Patriots backup quarterback Brian Hoyer, who once told a story of how Brady whooped a number of his teammates in a beer-chugging contest after nobody believed he had that hidden skill.
Winning is everything to Tom Brady, which is why he's one of the best quarterbacks in history.
His competitive nature helped him become one of the best NFL quarterbacks in history
Tom Brady's desire to succeed has made him the quarterback he's become. When he was way down on the depth chart at Michigan, he worked hard and finally became the starter. When he was drafted 199th overall by the Patriots in 2000, he came into the league with a chip in his shoulder as he wanted to prove to everyone that he was so much better than a sixth-round selection, which he was given the chance to do when Drew Bledsoe went down with an injury in 2001.
Since taking over for Bledsoe all those years ago, Tom Brady has become arguably the greatest quarterback in NFL history. As mentioned, he's won six Super Bowl titles and was named Super Bowl MVP four times. He's a three-time NFL MVP, a 14-time Pro Bowler, a five-time All-Pro selection, and has thrown for the second-most yards and second-most touchdowns in NFL history.
Why Tom Brady loves the "F-word"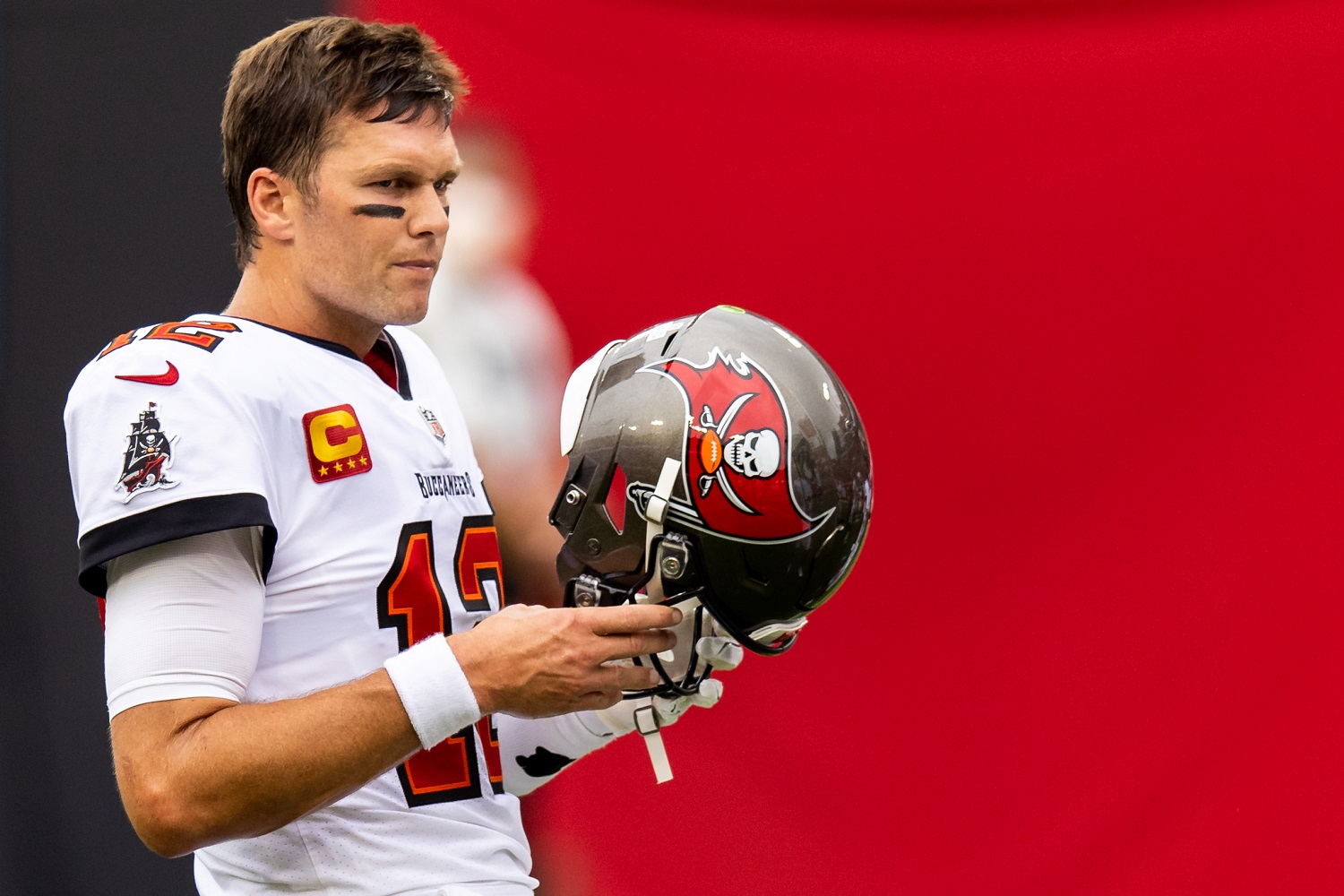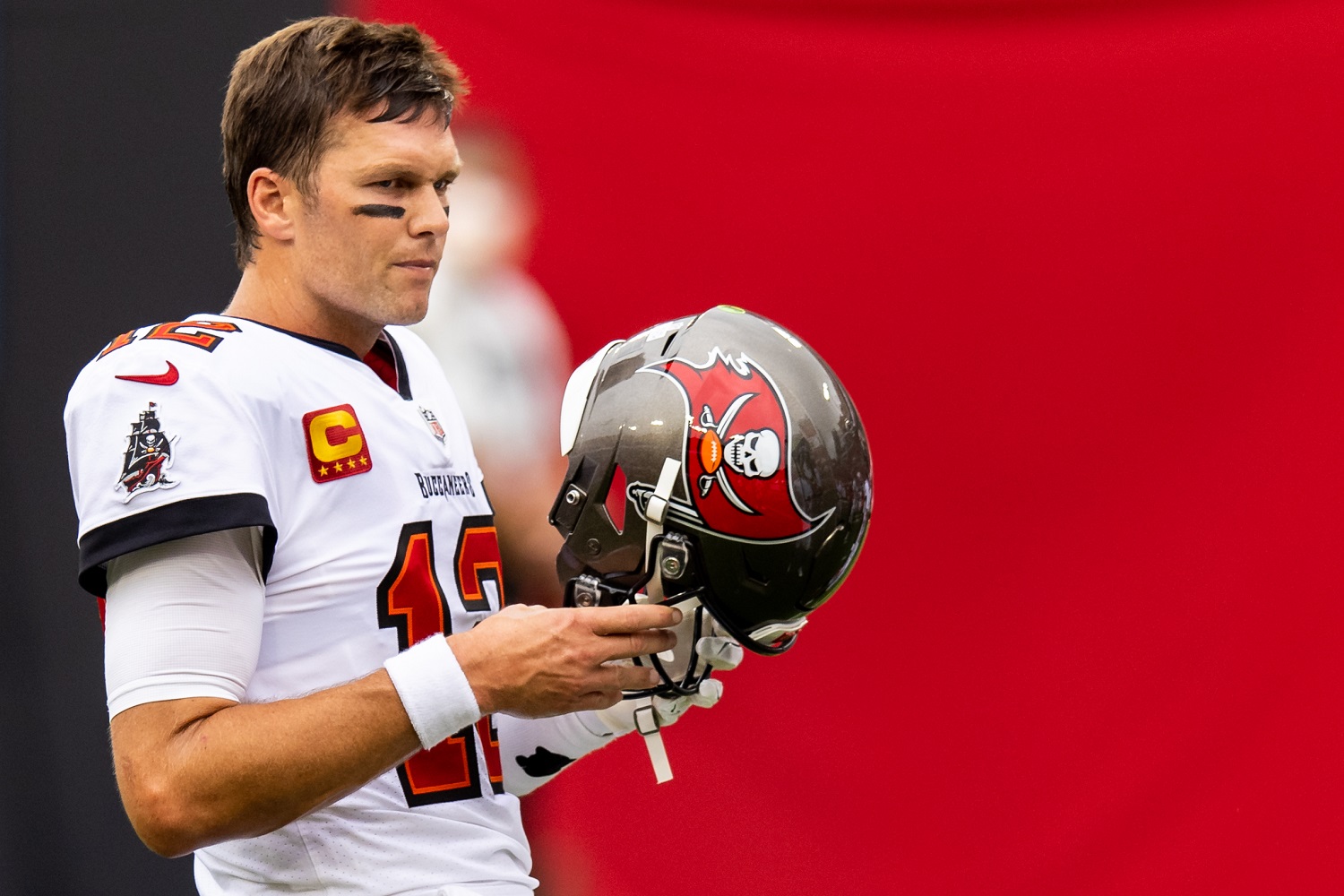 As a fierce competitor, like so many pro athletes, Tom Brady loves throwing around the "F-word." If you've ever read Brady's lips on the field or on the sidelines, you've seen him scream it just about every week of his legendary career. Cameras have also picked up the audio on occasion, which actually once caused the Boston Globe to write an article chastising him for it.
When Tom Brady was asked by WEEI Sports Radio Network about his use of the word, he had a simple explanation on why he loves it so much but wanted people to know that he doesn't use it around his kids.
"There's nothing that quite expresses the way I feel like that word.

"I don't say it at home, of course not. It's pretty well-filtered at the house. Blame CBS and NBC for putting it on TV, don't blame me.

"We're not choirboys, I know that. You bring us up to a certain level of intensity to the game, you're job is to go out there and physically, emotionally, mentally dominate the game. You don't do that at church on Sunday. You've got to go to the football field for that."

Tom Brady
And there you have it.