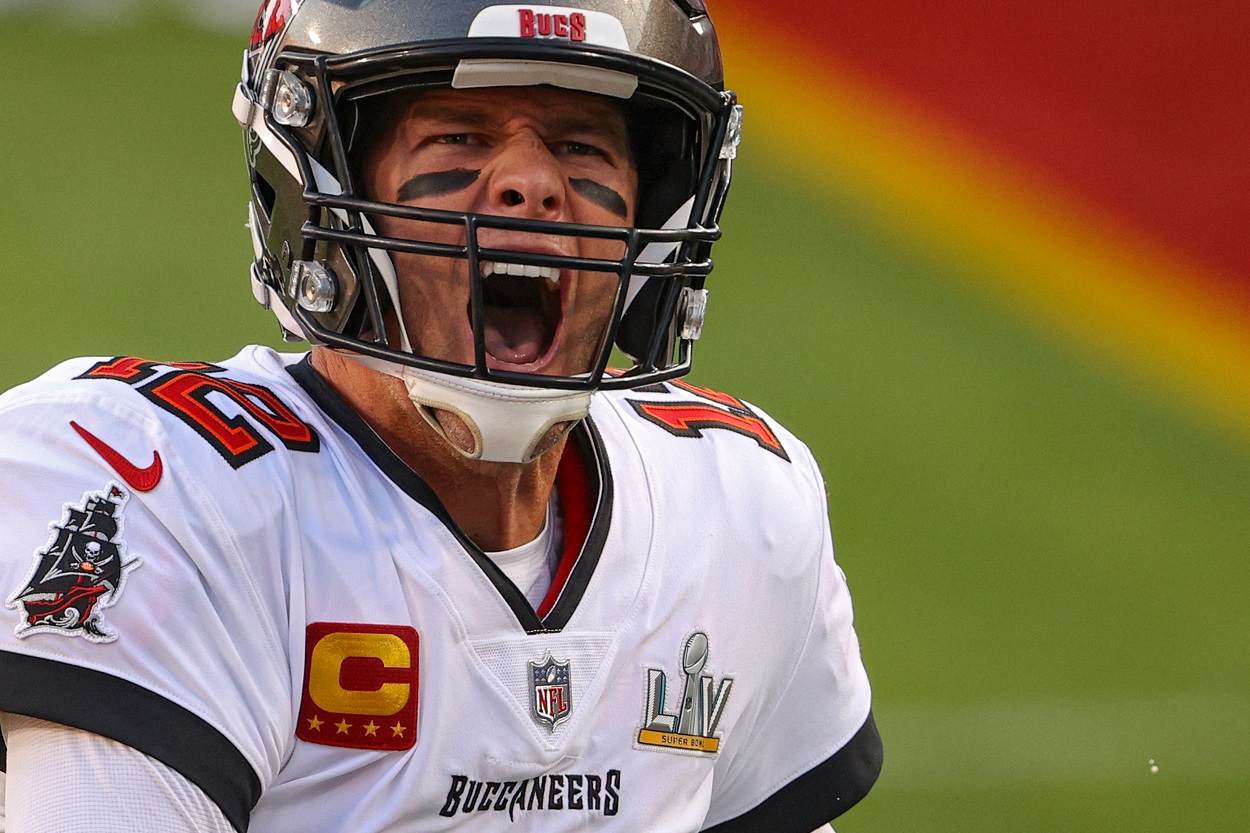 An Interesting Metric Says Tom Brady Is Only the Third-Greatest NFL Player in History and Not Even the Best Quarterback
An entertaining metric that essentially ranks NFL players says Tom Brady is only the third-best player in league history and the second-best quarterback.
While many believe Tom Brady put an end to any debate on whether or not he's the NFL GOAT, or at least the greatest quarterback of all time, by recently winning his seventh Super Bowl, an interesting metric from our friends over at Pro Football Reference says otherwise — on both accounts.
Back in December 2019, PFR created a "Hall of Fame Monitor" that tracks a current player's chances of being inducted into the Pro Football Hall of Fame. A point system was created using approximate value, Super Bowl wins, All-Pro and Pro Bowl selections, various statistical milestones, and other factors to essentially create a pecking order at each position, a system that could obviously be used to create an overall list as well.
Past NFL players are also included in the metric, which makes things even more interesting as it can create a lot of those controversial GOAT arguments that people love so much, arguments that Tom Brady has obviously been a part of for years now.
So on that note, let's take a look at the metric that essentially says TB12 is just the third-greatest player in NFL history and not even the highest-ranked quarterback.
Jerry Rice, not Tom Brady, is considered the NFL GOAT using this metric
While there's long been a debate on whether or not Tom Brady is the greatest quarterback of all time, there really hasn't been much of a debate about who the greatest wide receiver in NFL history is.
The general consensus is that Jerry Rice holds that title and the PFR metric says it's not even close. It also says that, overall, Rice is the greatest player in NFL history as he has more points than any player in history under the metric with 311.81, more than double that of the next-closest receiver on the list, Randy Moss, who has 149.59 points. Tom Brady currently has 250.94 assigned to him.
While Brady might have more Super Bowl wins than Rice (seven to three), the Hall of Fame receiver has six more overall All-Pro selections (11 to five) and seven more First-Team selections (10 to three).
Peyton Manning, not Tom Brady, is ranked as the top quarterback
As it pertains to the quarterback position, Tom Brady's longtime rival, Peyton Manning, is listed as the top QB using the PFR metric, as he has 258 points to Brady's 250.94.
Again, while Brady has more Super Bowl wins than Manning (seven to two) as well as the edge in head-to-head meetings (11 to six), Manning holds the advantage in NFL MVP wins (five to three), overall All-Pro selections (10 to five), and First-Team All-Pro selections (seven to three).
Now, it should be noted that Brady still has the chance to add to his point total as he's obviously still playing. So this list could certainly look a little different a year from now, especially if the Bucs can win another Super Bowl.
Another one of TB12's competitors in the GOAT conversation, Joe Montana, is only the sixth-ranked quarterback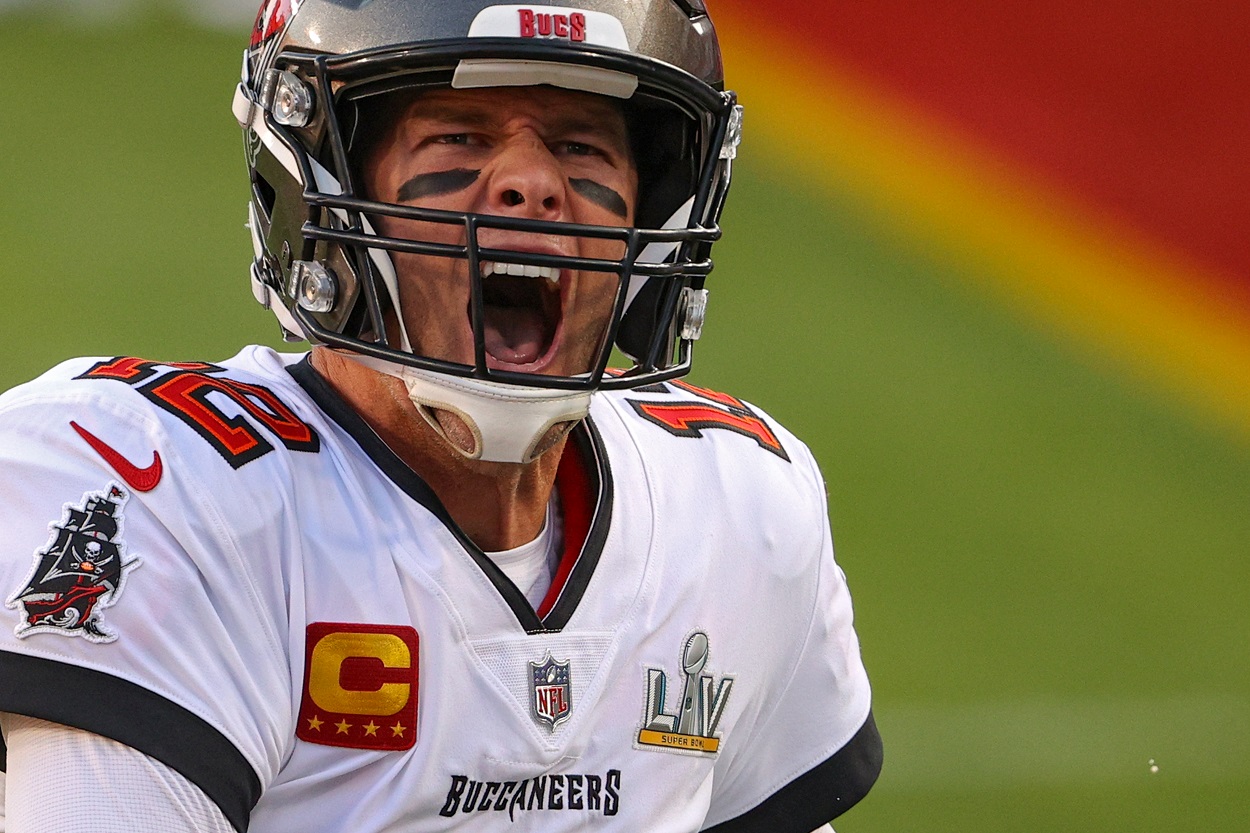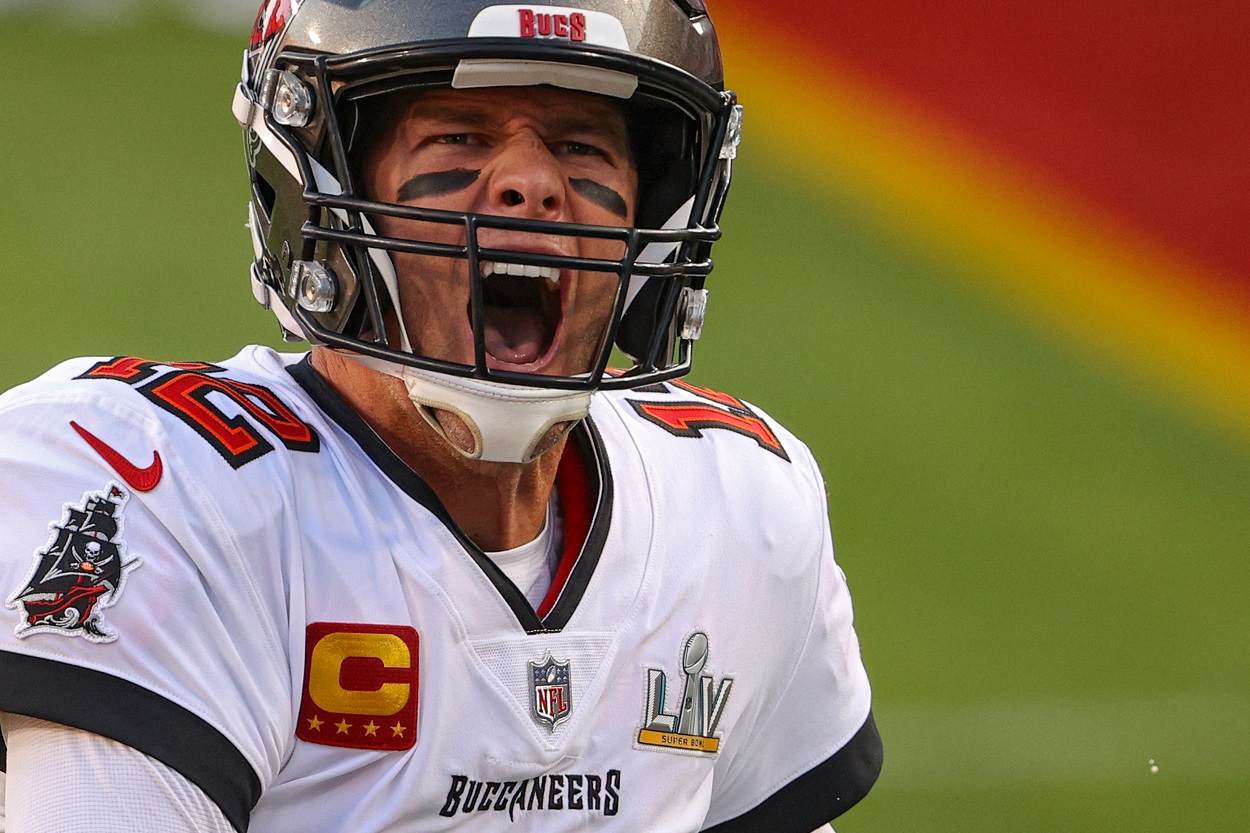 Outside of Peyton Manning, the other quarterback usually mentioned in the GOAT conversation with Tom Brady, Joe Montana, is actually only the sixth-ranked QB in the metric with 153.45 points. The four-time Super Bowl champ ranks behind Manning (258.00), Brady (250.94), Brett Favre (178.84), Aaron Rodgers (163.72), and Johnny Unitas (160.34).
Is this an exact science? No. But it's certainly a fun and interesting way to look at things and it's an easy way to get the TB12 lovers all riled up.
For those who might be curious, the highest-rated running back is Walter Payton (214.91) and the highest-rated defensive player is Reggie White (237.75).
For all the details on how this metric works, head on over to Pro Football Reference.