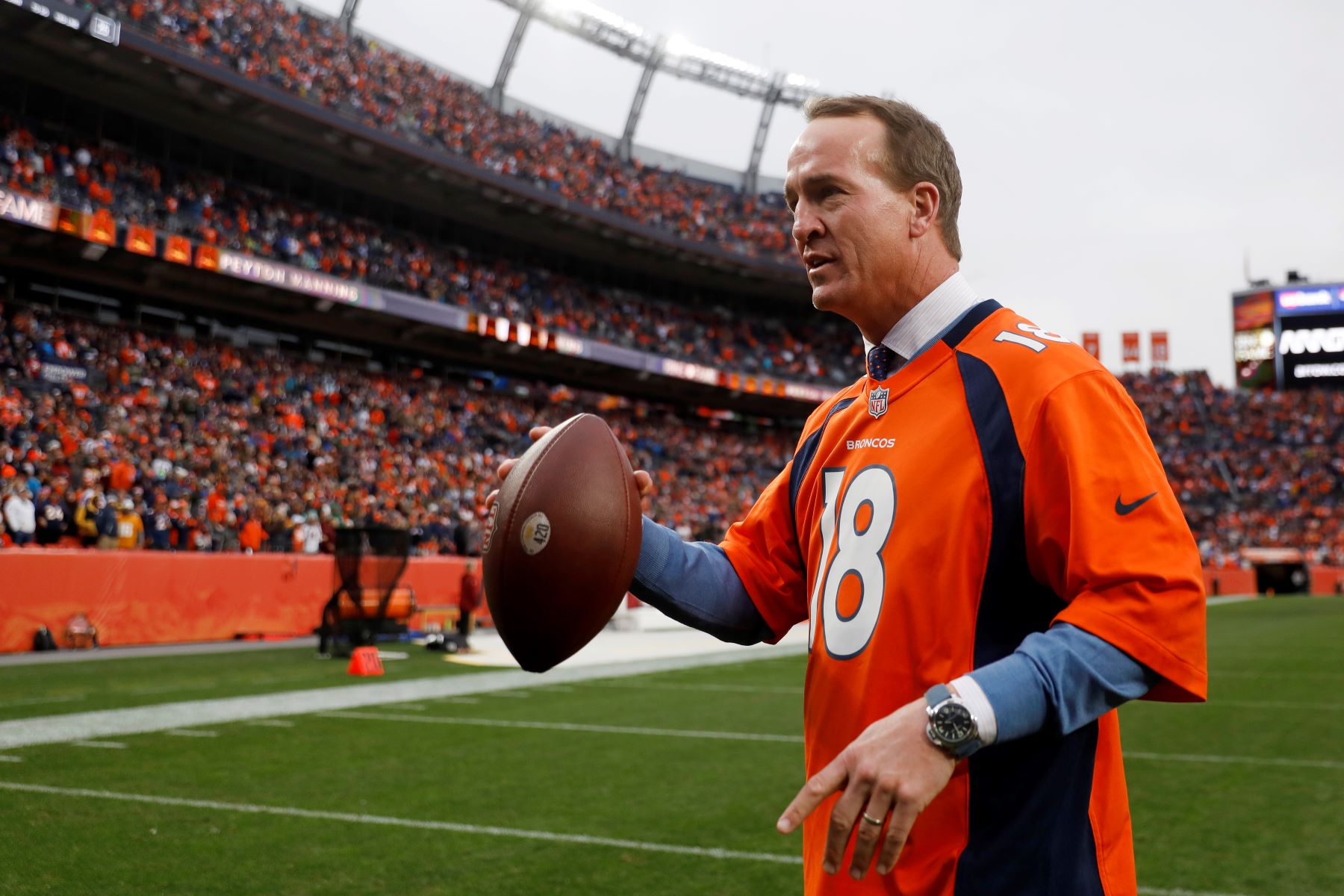 Peyton Manning
Considered by many to be one of the greatest quarterbacks of all time, Peyton Manning enjoyed a stellar career at the University of Tennessee before spending 18 years in the NFL.
Taken with the first overall pick in the 1998 NFL Draft, Manning spent the first 14 years of his NFL career with the Indianapolis Colts, leading them to victory in Super Bowl 41 and earning MVP honors. He spent his final four seasons with the Denver Broncos, helping them to victory in Super Bowl 50 before riding off into the sunset.
Inducted into the Pro Football Hall of Fame in 2021, Manning won a record five NFL MVP awards and still holds several NFL passing records. The 14-time Pro Bowler is now the host of Peyton's Places, a documentary series on ESPN+, and also co-hosts an alternate broadcast of Monday Night Football on ESPN2 with his younger brother, Eli.
Former teams: Indianapolis Colts, Denver Broncos
Position: Quarterback
Accomplishments: Two-time Super Bowl champion, Super Bowl 41 MVP, Five-time NFL MVP, 10-time All-Pro, Inducted into Pro Football Hall of Fame in 2021
Drafted: No. 1 overall in 1998 by the Indianapolis Colts
Throwing hand: Right
Nickname: The Sheriff
---
Read the latest about Peyton Manning's playing career and history: