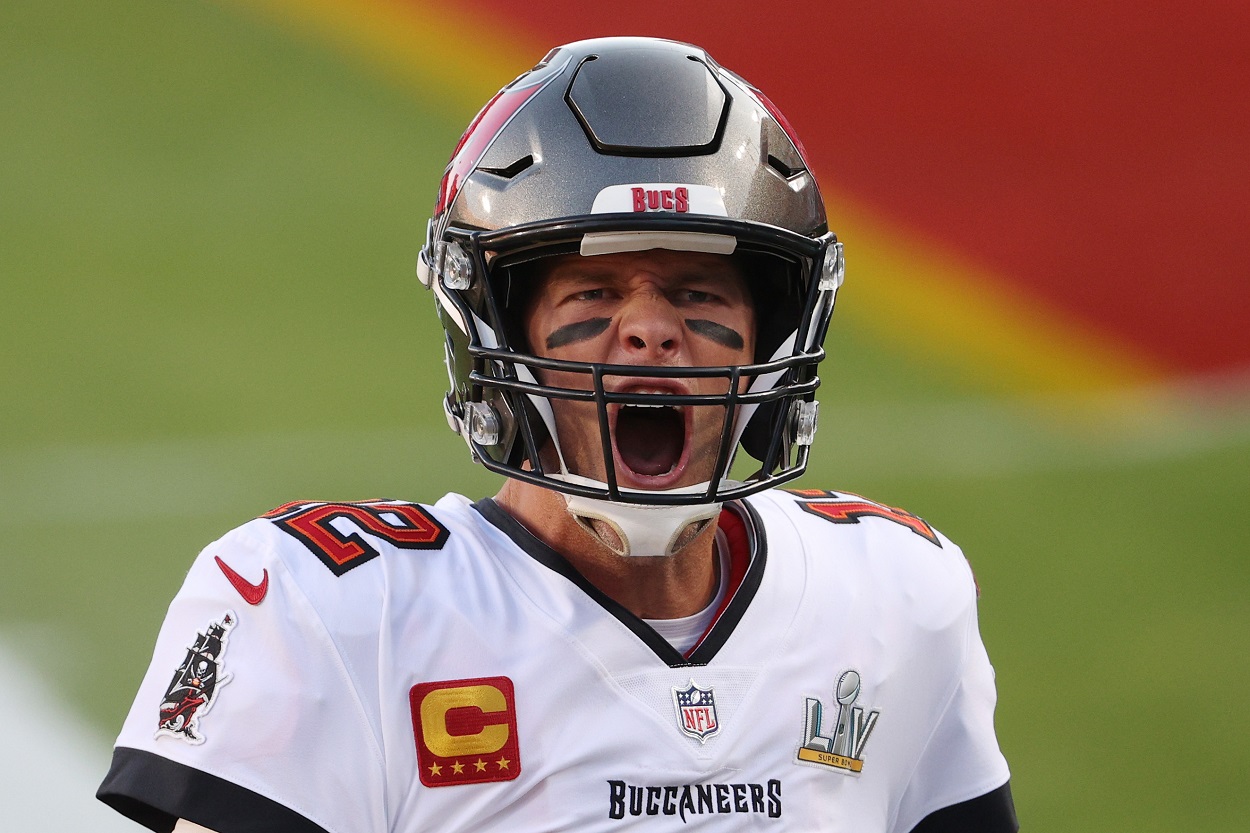 Why Tom Brady Hates Being Called the GOAT
Tom Brady, who just added to his own NFL record by winning a seventh Super Bowl, really doesn't enjoy being called the GOAT.
The legend of Tom Brady grew yet again this past Sunday as he won his seventh Super Bowl title and collected a fifth Super Bowl MVP trophy as his Tampa Bay Buccaneers dominated the Kansas City Chiefs, 31-9.
While there are some out there that still won't TB12 with the GOAT title given the fact Joe Montana never lost a Super Bowl, which has always been a ridiculous argument in this writer's humble opinion, the argument is essentially over and actually has been for quite some time.
But while most would call Brady the GOAT seeing as he's won more Super Bowls than any team and holds just about every NFL postseason passing record there is, the man himself actually doesn't even like the label.
Tom Brady just added a seventh Super Bowl title and a fifth Super Bowl MVP trophy
After winning six Super Bowl titles and four Super Bowl MVP trophies with the New England Patriots in nine appearances in the NFL title game (that partial sentence alone should be enough to end any argument), Tom Brady slammed the door on the GOAT conversation by leading the Tampa Bay Buccaneers to their first Super Bowl win (and appearance) in 18 years in his very first season with the franchise. Oh, did we mention that the Bucs hadn't even been in the postseason in 13 years before TB12 arrived?
Brady then led Tampa Bay to three straight wins in the playoffs, all on the road, and then won his fifth Super Bowl MVP in the Buccaneers' dominating win over the Chiefs, completing 21 of 29 passes for 201 yards with three touchdowns and zero interceptions, stats that added to his insane postseason resume.
TB12 owns essentially every NFL postseason passing record there is
A few games into next season, Tom Brady, who already owns the regular-season record for touchdown passes with 581, will pass Drew Brees as the NFL's all-time regular-season passing yards leader as he currently sits just 1,154 yards behind the man he just recently beat in the NFL playoffs. And speaking of the playoffs, let's look at just how impressive TB12 has been in the postseason.
For one, Brady has won more games in the postseason (34) than any other player in NFL history has even played. His former Patriots teammate, kicker Adam Vinatieri, is second on the list with 32 postseason games played. Brady has played in 45.
As far as postseason passing yards are concerned, Brady has 12,449…that's 5,110 more than second-place Peyton Manning. When it comes to postseason touchdown passes, Brady has 83. That's 38 more than his GOAT competitor, Joe Montana, who sits in second with 45. Brady even holds the single-game passing record in the postseason due to his 505-yard performance in Super Bowl 52, which is actually one of the ones he lost. He's also fifth on that list due to his 466-yard performance in that wild comeback over the Atlanta Falcons in Super Bowl 51.
Trust us, we could keep going with all kinds of stats and records and such but let's get you to what you came here for.
Tom Brady once said he cringes when he's called the GOAT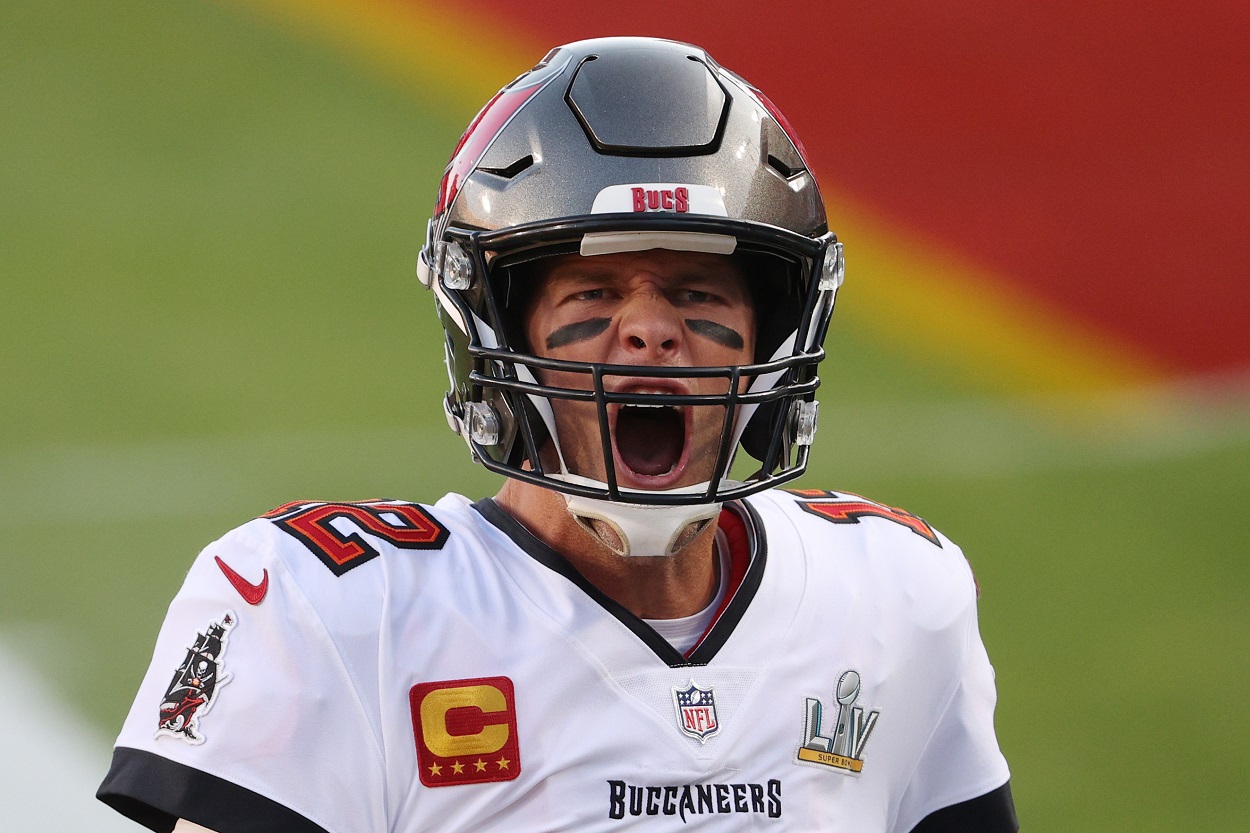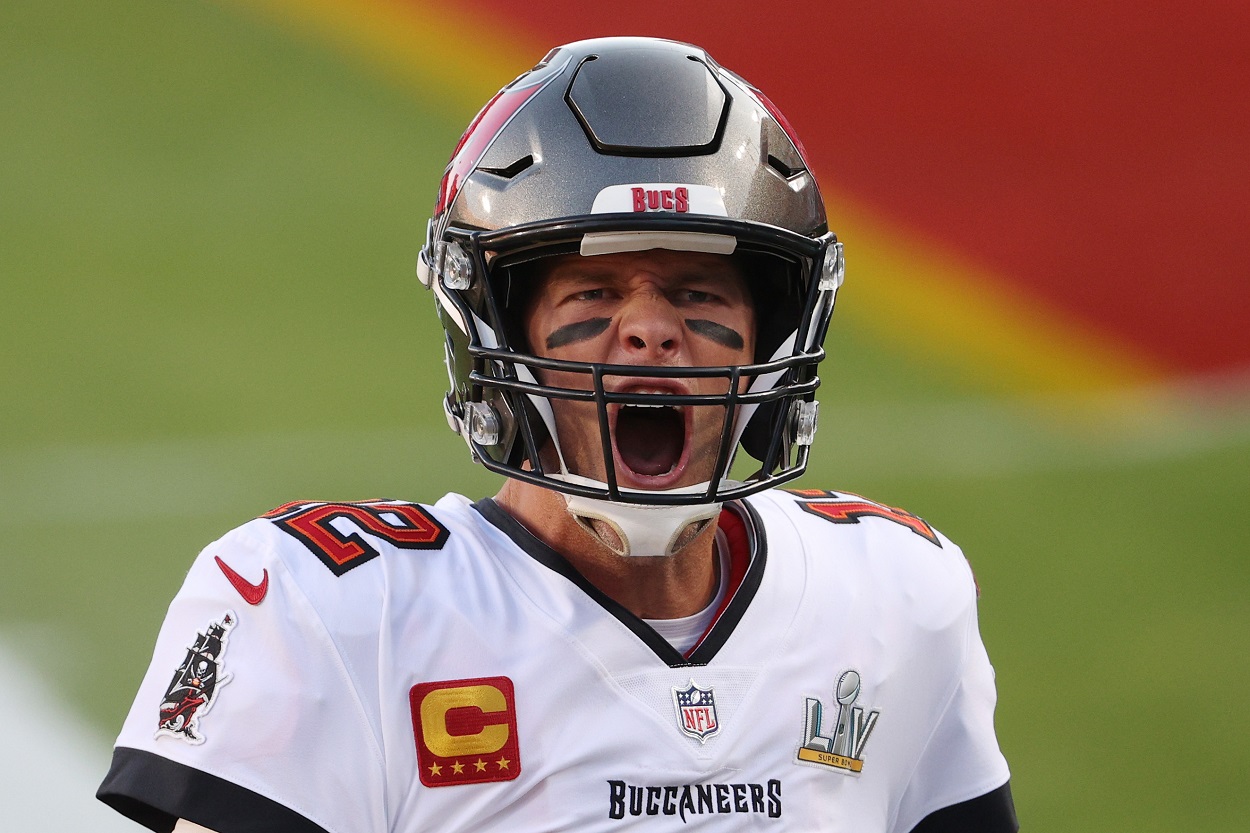 It's not as if people just started calling Tom Brady the GOAT as that label was given to him by quite a few people long ago. One of the people that calls Brady the GOAT is Hall of Famer Michael Strahan, who rode off into the sunset and retired after his New York Giants ruined Brady's chance at an undefeated season by beating the Patriots in Super Bowl 42.
Shortly after Brady's sixth and final Super Bowl victory with New England, he sat down with Strahan for an interview and as soon as Strahan said "GOAT" and then the full version, "greatest of all time," Tom Brady cut him off and simply told him that he didn't like being called that at all.
"I don't even like that. I don't even like it. It makes me cringe, it makes me cringe. It makes me cringe.

"I guess I take compliments worse than I take…I wish you would say, 'you're trash, you're too old, you're too slow, you can't get it done no more' and I would say 'thank you very much, I'm gonna go prove you wrong.'"

Tom Brady
That wasn't a typo. He actually said "it makes me cringe" three times. Just wanted to clear that up.
Like his idol, Michael Jordan, Tom Brady is always looking for that extra motivation to keep him going and just never seems to be satisfied. And those things he said in that interview sound an awful lot like some of the things people were saying about him when he left the New England Patriots. Many wondered if he could continue to play at such an elite level at the age of 43 with a new team and a new coach and a new system.
And how'd that work out? Pretty much how the GOAT likely expected them to.
Stats courtesy of Pro Football Reference